Jim Stone: I Doubt This Was "2700 Tons of Ammonium Nitrate" That Was Never Even Mixed With Fuel to Make it Go Boom - Something Else Did This (Video)
Thursday, August 6, 2020 14:30
% of readers think this story is Fact. Add your two cents.

by N.Morgan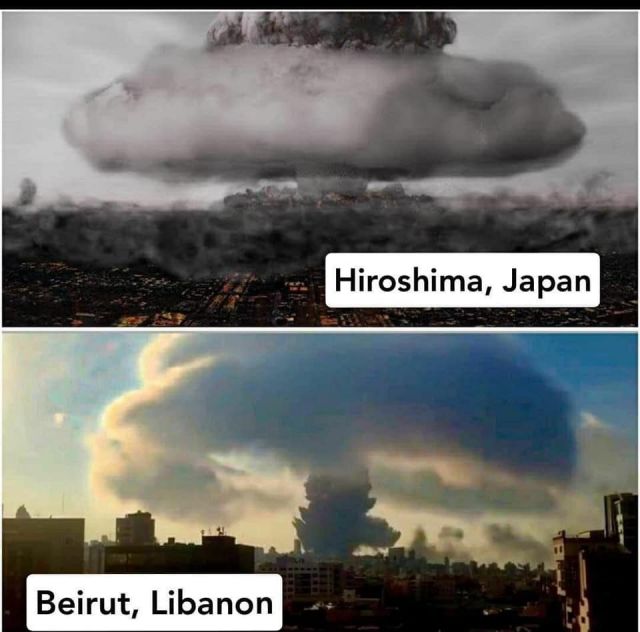 In his latest article, Jim Stone gives an insightful analysis of the explosion that took place in Beirut, Lebanon.
There is some reasonably damning stuff on this page – it is fairly obvious Israel did this. Scroll past this photo.
In this photo: You can clearly see that buildings, even those protected from the blast by the grain elevator, got obliterated. I doubt this was "2700 tons of amonium (sic) nitrate" that was never even mixed with fuel to make it go boom. Something else did this, NICE CRATER.
Winning rumor (What I'll rate as the hands down winner:)
Iran was assembling weapons in that warehouse next to the grain elevator, and in reality, the explosion was caused by improperly activated solid rocket fuel. Ammonium nitrate? MY @SS. AS IF tons of fireworks and other goodies were in that warehouse with a bunch of abandoned fertilizer, RIGHT ON THE MOST PRIME REAL ESTATE IN THAT PORT. How stupid. What a stupid thing to say. However, high value weapons there? Israel not happy with that? Maybe. Great rumor.
After all, you could totally get around sanctions by putting your goodies together there! What's the president of Lebanon going to admit to? Fertilizer, or Iranian weapons facility?
KEEP READING, THE GOOD STUFF IS AFTER THIS
Now the president of Lebanon is saying it was ammonium nitrate. I disagree, without any fuel in it, – with just straight ammonium nitrate, it cannot explode like that. Israel "did not do this" just like they were not involved in 911. A PICTURE IS WORTH A THOUSAND WORDS, AND I HAVE THAT PICTURE. THIS WAS AN ATTACK NO IFS OR BUTS.
To top it all off, that's a giant grain elevator in the background, that has countless bushels of destroyed grain, right in the middle of an impending COVID famine. I would not be surprised at all if that grain elevator was the main target of an attack. Something is not right about this.
HUGE EXPLOSION IN LEBANON
My final conclusion: it was an attack by Israel, "Goodbye" cinches it.
The nature of the shock wave clearly shows this was a single device precision explosion that was not ammonium nitrate. The only explosions on record that happen with such precision they send out perfect spheres of that size are nuclear weapons. A large amount of conventional high explosive put together in one big bomb could likely do this also, but this was clearly not fertilizer, which needs fuel added to it before it can explode at all, let alone like this.
There were Israeli warplanes heard in the area prior to this also. So I'd like to offer a new proposition: What if someone from Israel was sent in to start a fireworks cache to set a precedent, and then in the middle of that mayhem, Israel nuked the place? If anything like this happens again, well, things did not magically change overnight, we are likely looking at a new war tactic. Something is not right about this, if this is legit we need ZERO REPEATS EVER AGAIN to prove it.
The damage posted on PressTV does not look like 2.7 kilotons either, it looks more like 20 KT. YOU CANNOT "DESTROY HALF OF BEIRUT" WITH ANYTHING LESS. Sure, the ground zero area is bad, but what is not so easily seen is the buildings that are still standing have heavy damage, and crushed the cars in the streets below them with falling debris. There are tons of those types of pictures.
Look at how far the blast damage extends out. Even the distant buildings are wrecked. What about the other direction? This is a devastation zone well over a mile across. Even the church at Hiroshima, 700 feet away from the ground zero of that bomb remained standing despite being gutted. The buildings in the background in Lebanon are the same, this is similar damage and that grain elevator exceeds Hiroshima type damage, considering how far it was from the actual blast site. I'd bet $500 that grain elevator was 100X as tough as that church that stayed standing in Hiroshima, I do not believe this kind of damage happened outside the realm of war.
This level of damage to Lebanon is too good to be true for Israel, and I'll hedge my bets that it is, in fact, too good.
There are rumors there was a warehouse full of ammonium nitrate that blew up, Those rumors are BUNK. Ammonium nitrate is an oxidizer and needs something to oxidize added before it will explode. If that ammonium nitrate was not somehow saturated with a couple thousand tons of diesel to make this blast possible, something else did this.
I am changing my tune. That "good bye" is too damning, who the hell would spray paint that and then go back and get it in a picture and/Or spray paint that afterwards just for a picture?
Who would come up with a working can of paint after that anyway? If this was painted afterward, why would someone bring in a can just to do that? This was an attack and that grain elevator was the target.
That grain elevator by itself is an epic disaster and that goodbye pic has israeli mossad written all over it. Who the hell would do that? Who t.F. Would do that????
Israel "offered help". That means they are innocent, RIGHT??? Please "let us help," so we can go in there and expunge any evidence we might find!!!
INTRODUCING THE KARENATOR BASIC (Preliminary)
This, as configured, will produce 100,000,000X gain. I'll play with this and see if I can make it work well with only 2 stages, to make it easier to build. This version has 4 stages. 100 million times gain may seem like a lot. Not for this. There's a good chance the LM358 chips this uses won't be good enough but they are so easy to use I figured I'd try it to make it much easier for people who don't know electronics to do this. It might work acceptably. Wait and see.
You can click this to view it larger. I used the cheap camera for this, the photos for the official de-bugged and fully tested version (possibly simplified more than this) will be even more clear.
This has not been tested. I did not have the battery.
I am now going to focus on breadboarding out the Karenator basic
It appears from how things are going that enough will come in to put out fires and having a powerful intelligence tool available to everyone is going to be VERY important if we are going to win whatever is on the horizon.
The only thing I am not sure of with the parts I have is whether or not they can get the noise floor low enough to work. I have not used the exact parts I bought to build one of these before, but they ought to work, this is something I did 30 years ago and parts availability changes. The new versions of the parts ought to work great though, but you can't know that until you try it.
People seem to be intersted in this, so I'll give a little more detail:
Speakers are microphones, and microphones are speakers. Microphones don't make good speakers, but speakers, if of the right type, make fantasy dream microphones that will blow your mind. The best speakers to use as microphones will have a cone size of about 4 inches, be designed for trebel, and have an impedance over 32 ohms. Those are hard to come by, but the old console stereos frequently had those, and CRT type televisions also often had 32 ohm speakers that would do the job.
Piezoelectric speakers with large cone areas also work well but you really want the magnet and coil.
The speaker will feed the system a monster signal, and then all you need to do is keep the noise floor down in your amplifier and for best results you need to add compression and equalization stages. The amplifier stage has to be a very good one or you'll end up with something that seems impressive compared to what you are used to, but it won't nail Karen. Even professional mixing boards don't cut it. They will not pick up tiny signals and blow them to the moon.
I can breadboard out the basic amplifier stages quite quickly, but the compression stages (which will be analog or they'll be crap) are a much much more difficult thing to get right, so the deluxe version won't come in a day. Engineering teams spent months tweaking analog compression circuits to get them to work perfect before production, I am quite good at these types of things and doubt it would take me that long but it's not easy to accomplish.
Because the donations started working and I am not in an immediate panic, I am going to breadboard out a working karenator today and I'll try to post it.
I am going to ignore the news and other reporting today, and will work exclusively on this. I'll try to get it posted tonight, the biggest champion of a communist system is the snitch, snitches HAVE TO be dealt with, they cannot operate with impunity or we'll all be toast.
The specs for the karenator I'll post today will be: In a quiet neighborhood, with no appliances or other noises in your home, you will be able to hear conversations in neighboring houses up to 300 feet away even with your windows closed and their windows closed. This is the shit they "have in the van".
Obviously with people making their own, results will vary. I imagine a lot of people will make these, not get it perfect for one reason or another, and then have to open their windows to hear what is going on 3 houses away. That's OK, it will still do the job. There are other ways to boost this if you want to pinpoint specific locations as well, but for now I'll keep it to "hear everyone" designs. I have to post something someone who knows nothing at all about electronics will have a chance with just by getting a bread board and following a photo.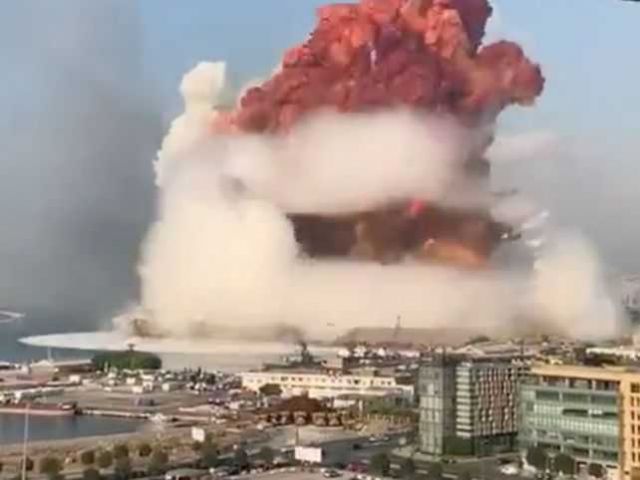 References:
http://82.221.129.208/.vg1.html
https://www.brighteon.com/1dee0892-80e1-40b1-bb28-9eeceeb54678
Stories Contributed by N. Morgan
Before It's News®
is a community of individuals who report on what's going on around them, from all around the world.
Anyone can
join
.
Anyone can contribute.
Anyone can become informed about their world.
"United We Stand" Click Here To Create Your Personal Citizen Journalist Account Today, Be Sure To Invite Your Friends.