Filmproducent legt geheimen pedofilie bloot in Hollywood, media en muziekindustrie
Wednesday, February 17, 2021 3:50
% of readers think this story is Fact. Add your two cents.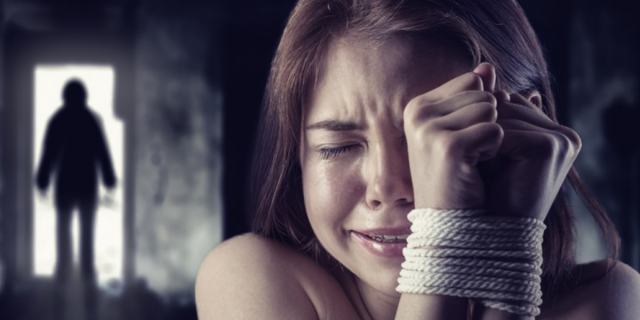 John Paul Rice, onafhankelijke Hollywood-filmproducent van de film 'A Child's Voice' over mensen- en kinderhandel, spreekt zich uit. Als acteur en producer is John Paul Rice de nieuwste Hollywood insider, die Hollywood pedofilie blootlegt in deze keiharde exposé.
Deze film, die onlangs van het internet is geveegd, biedt zeldzame insider informatie over de duistere binnenkant van Hollywood. Je kent John Paul Rice misschien nog van de speelfilm 'The Hunger Games' of 'Remember The Titans'. Daarna maakte hij een aantal prachtig geschreven, geregisseerde en geproduceerde onafhankelijke films. Hij was goed ingebed in Hollywood, en hij kent dus hun spel.
Rice was zelf ook ooit een kind slachtoffer van seksueel misbruik.
Eerder al heeft Amazon de publicatie van zijn speelfilm 'A Child's Voice' ongedaan gemaakt in de VS, het VK en meer dan 70 landen over de gehele wereld. Geen uitleg. Geen bericht. De film ontmaskert mensenhandel, satanisch kindermisbruik en wereldwijde pedofielennetwerken van de Illuminati aka elite aka cabal aka Deep State. Het laat zien dat mensen, die zich in dergelijke kringen begeven, satanisten zijn.

Je kunt de trailer en de volledige film op aanvraag nog steeds op Vimeo zien:
A Child's Voice HD
https://vimeo.com/ondemand/achildsvoice
Hollywood heeft een probleem: kinderhandel
En het zijn niet alleen griezelige filmmagnaten, die met jonge meisjes en jongens rondscharrelen als met snoep. Er schijnt een duisterdere kant te zijn, een die satanische banden heeft.
Hollywood is niet de enige
Rice heeft insider informatie, die voortkomt uit zijn 20 jaar toen hij nog 'het geld volgde' achter dit alomtegenwoordige kwaad. Hij zegt dat de Amerikaanse muziekindustrie eigenlijk erger is dan Hollywood. Hij beweert dat de tentakels van deze plaag zich uitstrekken tot in de grote bedrijven en zelfs de regering. Wanneer we zijn geluiden vergelijken met eerdere klokkenluider verhalen over afschuwelijke seksuele misdrijven tegen kinderen, kunnen we een patroon zien. Er is een overvloed aan kwaad in deze industrieën, en de macht om dit allemaal in de doofpot te stoppen is ongekend groot! Het is een ernstig probleem, dat groter is dan het overgrote deel van de bevolking beseft.
Alle films of documentaires over handel in kinderseks gecensureerd
Nee, deze film was zeker niet de enige. Het lijkt erop dat alle films en documentaires, die, naast het kwaad van de handel in kinderseks, ook de satanische bloedoffers aan het licht brengen, worden vernietigd. Het onderdrukken van deze waarheid had niet op een slechtere tijd kunnen komen, aangezien velen op zoek zijn naar informatie over Jeffrey Epstein, Wayfair en Ghislaine Maxwell, die allemaal rechtstreeks betrekking hebben op de film van Rice.
Zolang de realiteit van de handel in kinderseks in Hollywood, de muziekindustrie, de overheid en de grote bedrijven wordt tenietgedaan als 'complottheorie', zullen velen hun ogen dichthouden. John Paul Rice helpt ons echter om onze ogen te openen.
Independent Film Maker from Hollywood talks about Satanic Cult
Hierbij enkele fragmenten…
John Paul Rice, ongeveer 20 jaar lang in Hollywood, spreekt zich uit:
De mediabedrijven, de zes machtigste bedrijven in de wereld, zijn allemaal betrokken bij mensenhandel in kinderen. Ook de Koninklijke familie is betrokken!
De meeste mensen in die wereld, en de Hollywood wereld waar ik vandaan kom, weten dat het een verborgen laag is, en iedereen weet dat die er is! Maar men zwijgt erover…
"Ik zal hierover niet zwijgen, omdat het elk van ons beïnvloedt. De mensen op televisie, die naar je glimlachen en je verhalen vertellen, die je het nieuws brengen, zijn degenen die dit allemaal verbergen."
Zij hebben het niet over de echte problemen, maar leiden je af met andere zaken.
Het gaat hier om het leiderschap van onze bankinstellingen, van onze mediabedrijven, van de Hollywood entertainmentindustrie, van de muziekindustrie. Dit gaat niet over een stel jonge vrouwen, die seks hadden met oudere mannen, en er een stel perverselingen van maken.
"Ze verkrachtten en martelden deze meisjes tegen hun eigen vrije wil! 'Ze zijn als vuilnis, ze zijn niets.' Dat is een direct citaat van de New Yorker."
Toen Rice op Edge.org ging kijken, ontdekte hij dat het een multimiljardair club was, een organisatie van mensen, die werd gefinancierd door Jeffrey Epstein en door Bill Gates onder andere! Er staat daar een direct citaat op, dat inderdaad zegt dat 'mensen in hun jongste jaren de meest nutteloze wezens in het gehele dierenrijk zijn'. En dit is hoe ze kinderen zien, door wetenschap! Dit is hun uitdrukking!
Deze mensen zijn erg machtig, bezitten veel geld, en ze beheersen en conditioneren al die mensen door middel van pedofilie.
En er is nog een andere laag, maar het is te ongelooflijk om te kunnen geloven dat ze dat zouden doen. Ze offeren namelijk ook kinderen op!
"40 miljoen mensen per jaar worden over de hele wereld verhandeld! 40 miljoen is een 150 miljard dollar-industrie per jaar, die zeer duistere en lelijke banden heeft. En het gaat helemaal tot Wall Street en zelfs nog verder."
5.5 miljoen kinderen worden elk jaar over de hele wereld verhandeld. 5,5 miljoen, van wie de meesten niet ouder worden dan 7 of 8 jaar, wat betekent dat ze die toeleveringsketen telkens moeten aanvullen.
Zij oogsten bijvoorbeeld organen van kinderen op een zwarte markt. In China zijn er momenteel concentratiekampen voor jonge moslims, ongeveer een miljoen mensen. Niemand praat hierover. Dit is moderne slavernij! Ze slaan deze mensen, ze her-indoctrineren hen, en ze verkrachten hun vrouwen, om een ​​nieuwe bloedlijn te kunnen beginnen. In ons reguliere nieuws heeft niemand het erover.
Deze jagers, deze roofdieren, komen achter onze kinderen aan, omdat ze dingen kunnen aanbieden, zoals alcohol, geld, drugs… en op die manier worden ze plotseling naar binnen gelokt.
Deze mensen zijn geïnfiltreerd in al onze instellingen, inclusief de regering. Zij bezitten de politici, of het nu om 'rechts of links' gaat! Wat we zullen uitvinden, zeer binnenkort, is dat blijkt dat er geen democraten en republikeinen zijn in de regering van de Verenigde Staten en wereldwijd. Er is een verenigde cabal van gecontroleerde mensen, die deze machten dienen. Zij houden het theater gaande voor u en mij, zodat we heen en weer rennen en maar weer zullen stemmen om de zoveel tijd.
De roofdieren verkrachten, en hebben niet alleen seks, en martelen en slaan deze kinderen, ze vermoorden ze ook nog eens voor hun plezier. Dit zijn niet alleen pedofielen; dit zijn psychopaten, en ze hebben helemaal geen spijt van wat ze doen!
"Ze hebben een pijplijn van kinderen, die van Haïti helemaal naar het Vaticaan gaan op boten. En er zijn mensen in Hollywood, die dit allemaal mogelijk maken…"
Je kunt dit opzoeken; deze verhalen zijn in de pers, ze zijn niet verborgen.
Ze hangen bijvoorbeeld rond met miljardair mannen in het Midden-Oosten; dit zijn koningen, dit zijn prinsen, dit zijn staatshoofden, hoogwaardigheidsbekleders, miljardairs… en het is legitiem. En dat is slechts het datingsgedeelte ervan. Dit gebeurt al decennia lang.
Hollywood is echter het meest publiekelijk zichtbaar, omdat het op onze tv en in onze muziekindustrie is. Als u me dit drie jaar geleden had verteld, dan zou ik hebben gezegd dat u gek bent, en dat gaat te ver, nee, nee, nee, nee.
Dit satanisme, gaande in onze muziekindustrie en in Hollywood, maar vooral in de muziekindustrie, is vol van occulte symboliek, zoals baphomet en het pentagram. Ze gebruiken het overal! En ze zaaien het in het bewustzijn van deze jonge kinderen door middel van hekserij en allerlei leuke dingen, en maken het leuk! Ze laten het leuk klinken, en het is sexy! Op die manier bevorderen ze verdeling, tolerantie en verwarring bij de kijkers en luisteraars.
Zij willen dat u denkt dat u het probleem bent, in plaats van zijzelf: de 1% die de wereld beheerst. Ik vertel u dit, zodat u begrijpt dat ze echt alles zullen doen om dit land te verscheuren, enkel en alleen om te voorkomen dat deze waarheid naar buiten komt!
"Het enige wapen dat deze monsters hebben, is angst."
Zo komen ze bij deze kinderen; ze geven ze angst en leggen angst in hen, en ze houden hen onder controle door angst. En precies dat doen ze ook met u via de televisie, via de media, via uw politici, via alle instellingen, om u wanhopig te maken en boos en negatief.
Ik kan u heel duidelijk vertellen, dat er mensen zijn weggekomen, die voor Hollywood werkten, dat sommigen van hen er bijna voor werden vermoord…
Bronnen:
https://eindtijdnieuws.com/filmproducent-legt-geheimen-pedofilie-bloot-in-hollywood-media-en-muziekindustrie/
https://noqreport.com/2020/08/17/insider-john-paul-rice-exposes-child-sex-trafficking-rampant-in-hollywood/
Before It's News®
is a community of individuals who report on what's going on around them, from all around the world.
Anyone can
join
.
Anyone can contribute.
Anyone can become informed about their world.
"United We Stand" Click Here To Create Your Personal Citizen Journalist Account Today, Be Sure To Invite Your Friends.