The 5 Survival Foods that Saved Lives During World War II
Monday, March 1, 2021 11:59
% of readers think this story is Fact. Add your two cents.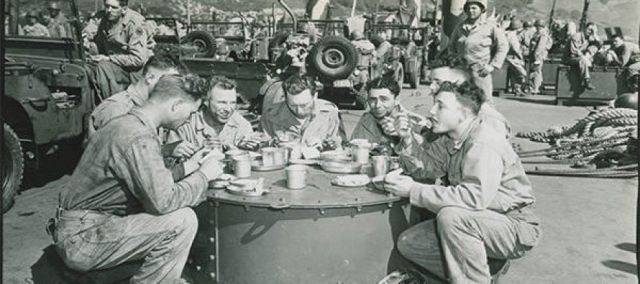 There's no question that wars create suffering; they have, all through history. War, on an individual basis, is nothing more than a massive survival scenario, being played out by thousands of people at the same time. Each is trying to survive the horrors of war, whether they are in the military or civilians trapped in the war zone.
Part of surviving any war is finding sufficient food to stay alive. Throughout much of human history, armies lived off the land, taking food from the people living in the war zone, often by force. Modern armies have a huge logistical tail, which is supposed to provide that food, along with everything else that military forces need. But even then, things can happen; supplies don't make it through and soldiers end up being forced to live off the land.
World War II in Europe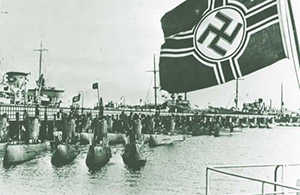 World War II was no exception. The greatest war the world's armies ever fought was a logistical nightmare for both sides. Due to their limited resources, Germany's forces survived the old-fashioned way, laying heavy levies on the people of the occupied countries they had invaded. The allies didn't have it much better though, having to ship everything across the Atlantic Ocean, where German U-boats sunk some 3,500 cargo vessels.
Magazines of the time featured advertisements, run by various major corporations and showing how well our military forces ate, wherever they were serving around the world. That was true, for troops in garrison, but the reality on the battlefield was something quite different. At times, shortages caused by the war forced soldiers to go days without eating or to come up with their own food, living off the land. With the high energy expenditure common in warfare, troops could only go so long without eating, before they were debilitated.
These shortages forced everyone in the war zone to use their imagination to keep themselves fed; Germans, Allied forces and civilians alike. Some of the things they ate were rather unique.
Egg Biscuits
Soldiers in the field ate a lot of egg biscuits. But these weren't the egg biscuits that you can buy at just about any fast food restaurant in the United States. Rather, this was the name given to a military ration bread that the British made. We would recognize it more closely as an equivalent to hardtack. Made of mostly flour, there was little in the way of leaven, sugar eggs or butter in this tough, hard bread.
While not exactly something to please the palate, egg biscuits or hardtack is at least high in carbohydrates, providing energy. Other than that though, it is severely lacking in nutrition, so it doesn't make for much of a diet, if you're depending on it.

Bully Beef
Bully Beef was actually a form of canned corned beef which was universally despised by soldiers. It falls into the category of being survival food because it was not normally on the menu. Rather, army units were issued Bully Beef as an emergency ration, to be used only in the case where their normal ration deliveries were destroyed or delayed by combat action.
Use of Bully Beef had to be authorized by the local military commander. Even so, when there was nothing else available, units on the line would sometimes eat Bully Beef for days on end, adding to their disdain for this emergency food.
Turnip Bread
Throughout Europe, bread is a dietary staple. But what do you do when there isn't a wheat harvest to turn into grain? You use whatever is available, drying roots and other edibles and grinding them into flour. One common vegetable used for this was turnips. While I doubt that the resulting bread tasted anything like wheat bread, it was at least nutritious.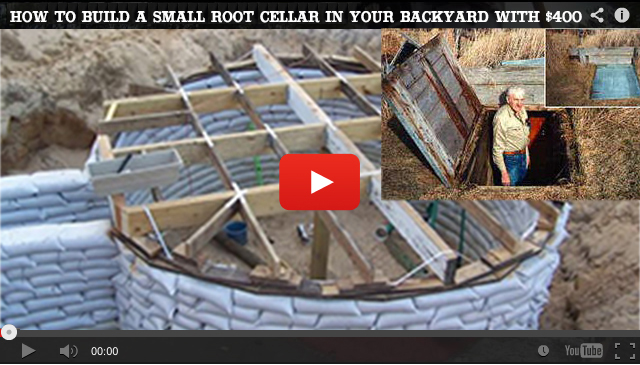 Stinging Nettles Soup
The stinging nettle is an annoying weed. Much like poison ivy, it causes a skin rash, although the rash caused by stinging nettle doesn't last as long as the other. But once cooked, the poison which causes the rash is destroyed, leaving a fibrous green vegetable, which is high in nutritional value.
The stinging nettle can be found all over Europe, often alongside country roads and paths through the woods. Gathered carefully and cooked, the stinging nettle makes a tasty soup that was popular with civilians and soldiers alike.
Related: How to Cook Spring Nettles
Horsemeat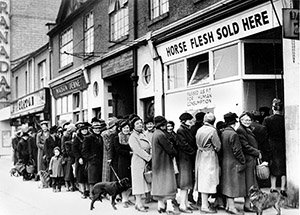 Before World War II, much of Europe was still cultivated by animal power, specifically draft horses. With the Germans taking much of the food produced by farms in the occupied countries, many people turned to killing and eating these draft horses to survive.
One noted time when horsemeat helped people to survive was the siege of Warsaw, Poland. The German Army had the city surrounded, with tens of thousands of inhabitants cut off from any supply. City officials ordered the killing of horses in the city, to provide people with food.
Let's Not Forget the Pacific War
While the war in Europe receives a lot of attention, that wasn't the only part of World War II. The war in the Pacific was just as violent, with the Marine Corps, the Army and the Navy working together to defeat Japanese aggression, taking back islands that the Japanese had conquered and occupied.
The battle of Guadalcanal was the turning point in the Pacific War. The first major Allied offensive, it was deemed necessary to capture Guadalcanal and the airfield that the Japanese were building on it. Otherwise, the Japanese would be within range to bomb Australia, which became the Allied headquarters and staging area in the Pacific.
The rush to take Guadalcanal force the Marines to go in not fully prepared. The Navy, who was concerned about losing any more ships after the beating they had taken at Pearl Harbor, pulled their ships away from the island, shortly after the landing. This left the Marines on the beach short on supplies, including food.
The Marines survived primarily by eating captured Japanese rations, as there was a shortage of American ones. These scavenged rations became the mainstay of their diet, up until the supply pipeline could be fully put into place. By then, the Army was ready to take over the defense of Guadalcanal, freeing up the Marines to take another island away from Japanese forces.

Source: askaprepper.com
WHAT TO READ NEXT:
HOW TO MAKE YOUR OWN BACON (STEP BY STEP GUIDE)
A RETURN TO THE OLD PATHS: HOW TO MAKE PEMMICAN LIKE THE NATIVE AMERICANS
20 LOST RECIPES FROM THE PIONEERS: WHAT THEY COOKED ON THEIR JOURNEY WESTWARD
SEVEN CLASSIC GREAT DEPRESSION ERA RECIPES GRANDMA USED TO MAKE
POTTED MEAT: A LOST SKILL OF LONG TERM MEAT STORAGE
BACK TO BASICS: HOW TO MAKE AND PRESERVE LARD
THE BEST WAY TO STOCKPILE VEGETABLES OFF-GRID
OLD FASHIONED PRESERVING-GRANDPA'S RECIPE FOR CURED SMOKED HAM
HOW TO MAKE GUNPOWDER THE OLD FASHIONED WAY
SURVIVAL HERBAL RECIPES FROM OUR ANCESTORS
HOW TO PRESERVE MEAT FOR SURVIVAL LIKE OUR GRANDFATHERS
Survival Books
THE LOST BOOK OF REMEDIES-All Medicinal Plants and Lost Cures of North America
THE LOST WAYS-Learn the long forgotten secrets that helped our forefathers survive famines,wars,economic crisis and anything else life threw at them
EASY CELLAR-AMERICA'S NATURAL NUCLEAR BUNKERS: FIND THE CLOSEST ONE TO YOUR HOME
THE LOST WAYS 2-This lost super-food will bulletproof you against any food shortage or famine
BLACKOUT USA-EMP survival and preparedness guide
DIY HOME ENERGY-Follow the step-by-step guide from A to Z and you will have a working system to reduce your electricity bills and save energy
MY SURVIVAL FARM-This hidden survival garden will keep you well fed when SHTF
CARNIVORE'S BIBLE -THE REAL HOMEMADE AND HEALTHY MEATY TREATS OUR GRANDPARENTS USED TO MAKE…
Before It's News®
is a community of individuals who report on what's going on around them, from all around the world.
Anyone can
join
.
Anyone can contribute.
Anyone can become informed about their world.
"United We Stand" Click Here To Create Your Personal Citizen Journalist Account Today, Be Sure To Invite Your Friends.