The People Haven't Risen Up For The Same Reason Abuse Victims Don't Leave Their Abusers
Monday, March 1, 2021 21:23
% of readers think this story is Fact. Add your two cents.

Normalized abuse
If someone grew up in an environment where abuse was common, they may not know what healthy relationships look like. As a result, they may not recognize that their partner's behaviors are unhealthy or abusive.
There was a great exchange in a recent interview with singer-songwriter FKA twigs regarding her relationship with actor Shia LaBeouf, who she is currently suing for "relentless abuse" including assault and sexual battery.
From The Independent:
In a CBS This Morning interview on Thursday (18 February), King asked the musician: "Nobody who's been in this position likes this question, and I often wonder if it's even appropriate to ask… why didn't you leave?"
Twigs replied: "I know that you're asking it out of love, but like, I'm just going to make a stance and say I'm not going to answer that question anymore because the question should really be to the abuser, 'Why are you holding someone hostage with abuse?'"

She continued: "People say, 'Oh, it can't have been that bad, because she would've left.' And it's like, no, because it was that bad, I couldn't leave."
Eddie Chia British singer FKA twigs alleges abuse by Shia LaBeouf in first TV interview since filing lawsuit mp
"Because it was that bad, I couldn't leave."
This is what so few people understand about abusive relationships. People see friends and family members stuck in relationships that are obviously horrible and say "She should leave him! Why doesn't she just leave??" If the abuse happened in secret the first question your loved ones ask when you escape is "Why did you let it go on so long? Why didn't you leave sooner?"
Those who have escaped abusive relationships know how intensely hurtful this question is, how violent it feels to have it inflicted upon you by people who are supposed to be on your side and supporting you. It feels so violent because you have perspective that others do not: you understand that your inability to leave the abusive relationship was itself a fundamental product of the abuse.
Abusive relationships aren't just one partner doing cruel things to another. If they were, there would be no relationship: there'd just be a woman getting assaulted one time by her boyfriend and then immediately leaving. Abusive relationships necessarily include the construction of psychological barriers to leaving, or else they would not exist. Victims of abuse are kept constantly confused, off-balance, insecure and unsure of themselves, because their abuse always necessarily includes the element of psychological manipulation.
You're being caged psychologically, and you're kept too confused and off-balance to even be aware that that's what's happening. So you stay where you are, just as surely as you would if you'd been placed in a physical cage.
Tyranny By Propaganda Is Tyranny By Force

"Chaining people's bodies looks tyrannical while chaining their minds does not, but as far as the powerful are concerned they accomplish the same goal."https://t.co/TeLLTbV25m

— Caitlin Johnstone ⏳ (@caitoz) February 16, 2021
This is why people stay in abusive relationships, whether it's abusive relationships with significant others or abusive relationships with empires.
As a collective, we remain in our current relationship with abusive power structures because we are collectively kept confused, off-balance, insecure and unsure of ourselves, as a critical element of our collective abuse is mass-scale psychological manipulation.
Vast fortunes are poured into keeping us from realizing that we are being exploited by powerful wealth hoarders while our nation's resources are sent to fight wars of planetary domination. That our ecosystem is being destroyed for profit with no real plan for what to do when it's gone. That we are being increasingly oppressed and impoverished to keep us from having enough awareness and wealth to dethrone our rulers. And that it doesn't have to be this way at all.
And make no mistake, it absolutely does not have to be this way. The difference between our relationship with the oligarchic empire and FKA twigs' relationship with Shia LaBeouf is that we are far, far bigger and far, far stronger than our abusers. This isn't Shia LaBeouf abusing a small female pop star, this is Shia LaBeouf abusing a great giantess the size of a planet. They work so hard to keep us confused and manipulated because they know the second they cease to do so we can crush them like a mosquito.
But the dynamic is the same in both cases: we are being victimized by manipulative abusers. The manipulation is part of the abuse. It is not our fault that they cage our minds like this, it's theirs. They are to blame, not the ordinary people just trying desperately to get by, voting for the status quo in election after election because they've been kept too confused and insecure to see clearly what's going on. We haven't left our abusive relationship yet because it is that bad.
The good news, of course, is that people do leave. They do escape their abusive relationships. The light of truth cannot remain hidden forever, and sociopathic manipulators do not understand the depths of human experience well enough to block it out. They are shallow, and we are deep. They cannot understand the dimensions of ourselves which are secretly moving toward freedom well enough to anticipate and prevent those movements.
BARRIERS TO LEAVING AN ABUSIVE RELATIONSHIP
Economic dependence: Abusers often restrict their victim's financial resources to keep them dependent.
Denial: "It's really not so bad."
Guilt: Abusers may convince their victims that the current problems are the victim's fault.
Optimism: "Things will get better."
Learned Helplessness: The feelings of passivity and paralysis which begin when a person is battered are reinforced by the responses of family, friends and helping professionals who ignore the problem, don't believe it really happened and/or blame the victim.
"Stockholm Syndrome": When hostages are held for a period by their captors, they begin to identify with the captor. This syndrome is manifested by many victims who are literally held hostage by their abusers.
When a person lives in unending terror/stress, their ability to resist gets worn away. They become confused, exhausted and lack the energy needed to make changes.
The people have been conditioned to feel helpless, and then they are filled with empty promises of better days ahead, but the situation worsens each day.
Some of the people will even defend the system that abuses them because it's the only system they know.
Change is hard, it's easier to keep your mouth shut and just continue to survive the abuse for fear that the unknown of "change" could be even worse than your current situation.
Will the people ever rise up?
It's doubtful, most people will endure the current abuse, from their elected officials, who are in full control of the prison in our minds.
The very system you defend has complete control over you you.
They control how we think.
They control all information we are allowed to see and hear.
They control how we act. (Wear Your Mask)
They control how we feel, making you promises, giving us hope and then the abuse begins all over again, we're caught up in the cycle of abuse created by the very people we should be able to trust, the same people who we depend on for security.
If people could only realize that they do have the ability to change their situation, they would take the power away from their abusers…
You are not alone, look around you, we're all in the same cycle of abuse that holds us down.
United We Stand, Stop The Abuses………
Read More @ CaitlinJohnstone.com
Doctors Astonished As New Product Peer Reviews Become Public, Can't Deny Health Benefits
Hydrogen Water & Ionized Water w/Silver Particles, Research for You Immune System – 2021 the Year of Alternative Medicine.
Diabetes Improvements Worth Knowing. The Information Contained In This Article Can Help You Improve Your Quality Of Life!
Try HNEX Today By Clicking Here!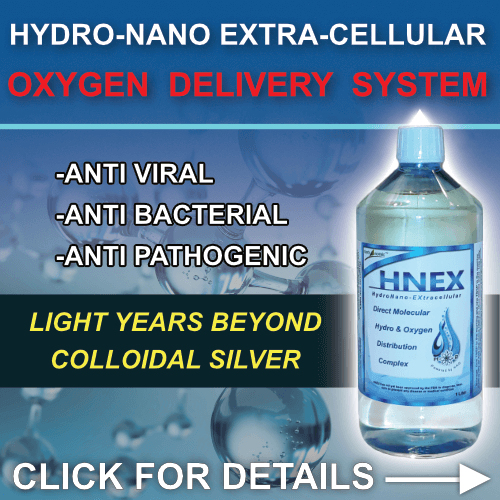 Before It's News®
is a community of individuals who report on what's going on around them, from all around the world.
Anyone can
join
.
Anyone can contribute.
Anyone can become informed about their world.
"United We Stand" Click Here To Create Your Personal Citizen Journalist Account Today, Be Sure To Invite Your Friends.