Scam: The Real Reason For Defunding The Police Across America
Thursday, April 15, 2021 16:28
% of readers think this story is Fact. Add your two cents.

Nothing happens by accident.
The real reason for calling on state and local communities to defund their LEO's, is so they can be Federalized By Our Federal Government, giving them even more power over the people and creating a total police state which they have total control over by funding them with grants and other means of revenue!
Activists protesting police brutality are calling on cities and states to defund their police. Funding for local law enforcement now increasingly comes from the federal government.
Federal departments ranging from the Department of Justice to the Department of Agriculture have grant programs aimed at hiring more police, equipping them and constructing new police facilities.
This federal involvement undermines community accountability and focuses more on enforcement than minimizing harm.
Probably the most well-known of all such initiatives is the Community Oriented Policing Services program, established as part of the 1994 crime bill. The Department of Justice, which oversees the COPS program, says it has provided $14 billion since its inception to hire and train local police involved in community policing.
Here's how two federal programs helped expand police funding by over 200% since 1980
Out of the three levels of government, federal spending has seen the fastest rate of growth. Between 1982 and 2015, federal spending increased by 354%, faster than both local and state spending combined. These include "a number of grant programs that are pushing money to the state and local government," according to Paul Ashton, director of organizational impact at the Justice Policy Institute.
Most federal spending comes from two major grants from the Department of Justice — COPS and Byrne JAG. The Community Oriented Policing Services, or COPS, program was established as part of a bill signed by President Bill Clinton in 1994 to combat the rise in violent crime at the time.
As you will see below, there has been an elaborate plan in place by the Federal Government to have major influence over local communities' Law Enforcement Agencies.
People ask "why don't our local LEO's organize their communities and restore normalcy to our cities and counties," ? They can't, they have to follow the rules dictated by the Federal Government once they accept their Grant money, bought and paid for, with your tax dollars, to follow Federal mandates.
The corruption is so great, almost no one can understand how this was even allowed to happen.
They own the entire media complex, they feed the public only the information that will create the reaction they want to drive their agenda, they have militarized our local law enforcement agencies and they now control our military…
The games over folks, when the Federal Government is the largest creator of jobs, you no longer have a Republic, you have the beginning of a communist state. That is what we are all living right now.
America's only hope is that LEO's wake up to how they are being used, to drive the New World Orders agenda, by funding from the Federal Government.
But considering that all LEO's want a paycheck to feed their families, don't expect them to stand up for what's right, they will follow their orders, as expected.
If you do some research, you may see that most areas calling to defund the Police are Democratic Governors, Democratic Sheriffs, Democratic Mayors, order out of chaos is their motto, as they strip Americans of their God given Rights.
God have mercy on this country.
'To Defund The Police Right Now Is Absolutely, Positively Insane' : Minneapolis Resident
Here's a link to a the Grants available and the Agebcies that are providing these grants. https://www.justice.gov/grants
Sign up to receive the weekly Funding News email capturing information about solicitation releases and funding–related webinars from our OJP federal sponsors.
Related Resources
Bureau of Justice Assistance (BJA)
BJA supports law enforcement, courts, corrections, treatment, victim services, technology, and prevention initiatives that strengthen the nation's justice system. BJA provides funding and benefits through a number of programs for law enforcement.
Department of Homeland Security (DHS): Financial Assistance
DHS enhances the ability of states, local and tribal jurisdictions, and other regional authorities in the preparation, prevention, and response to terrorist attacks and other disasters, by distributing grant funds.
Justice Grants System (JustGrants)
JustGrants is a streamlined, end-to-end grants management system that provides applicants and grantees a straightforward user experience to help apply for and manage funding awards from OJP.
Grants.gov
On the Grants.gov website, you can find and apply for competitive grant opportunities from all federal grant-making agencies. You can also sign up to receive announcements of new federal grants and modifications of existing grant announcements from Grants.gov.
National Institute of Justice (NIJ)
NIJ is the research, development and evaluation agency of the U.S. Department of Justice and is dedicated to researching crime control and justice issues. NIJ funds research, development, and evaluation about criminal justice through competitive solicitations. The focus of the solicitations varies from year to year based on research priorities and available funding. The NIJ site contains Current Funding Opportunities as well as information about Forthcoming Solicitations. Visit the Guidance for Applicants & Awardees section of the NIJ site for useful information.
Office of Community Oriented Policing Services (COPS)
The mission of the COPS Office is to advance the practice of community policing as an effective strategy to improve public safety. The COPS Office awards grants to tribal, state, and local law enforcement agencies to hire and train community policing professionals, acquire and deploy cutting-edge crime-fighting technologies, and develop and test innovative policing strategies. The COPS site highlights funding programs and provides financial management resources.
Office of Juvenile Justice and Delinquency Prevention (OJJDP)
OJJDP sponsors research, program, and training initiatives; develops priorities and goals and sets policies to guide federal juvenile justice issues; disseminates information about juvenile justice issues; and awards funds to states to support local programming. OJJDP's Funding page provides access to current funding opportunities, guidance on how to apply, answers to frequently asked questions, and more.
Patrick Leahy Bulletproof Vest Partnership (BVP)
Created by the Bulletproof Vest Partnership Grant Act of 1998, the Patrick Leahy Bulletproof Vest Partnership (BVP) Program,administered by the Bureau of Justice Assistance (BJA), is a unique U.S. Department of Justice initiative designed to provide a critical resource to state and local law enforcement. Visit the BVP site and see the jurisdiction application checklist and the law enforcement agency application checklist to learn more.
——————————————————————————————————————————————————
Cardiovascular Disease? Don't Give Up – New Studies, Astounding Results
Advanced Study Reveals Improved Liver Function And Reduce Oxidative Stress In Patients With Chronic Hepatitis B.
Hydrogen Water & Ionized Water w/Silver Particles, Research for You Immune System – 2021 the Year of Alternative Medicine.
Diabetes Improvements Worth Knowing. The Information Contained In This Article Can Help You Improve Your Quality Of Life!
Try HNEX Today By Clicking Here!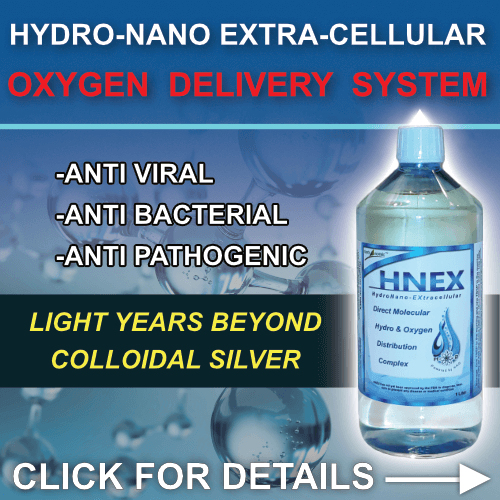 Before It's News®
is a community of individuals who report on what's going on around them, from all around the world.
Anyone can
join
.
Anyone can contribute.
Anyone can become informed about their world.
"United We Stand" Click Here To Create Your Personal Citizen Journalist Account Today, Be Sure To Invite Your Friends.