Tom Heneghan Briefings - Biden Fraud Is Now Bush Fraud!
Friday, June 18, 2021 20:06
% of readers think this story is Fact. Add your two cents.

TOM HENEGHAN EXPLOSIVE INTELLIGENCE BRIEFINGS
ALL patriot Americans MUST know, with sources inside
American/European intelligence agencies and INTERPOL
reporting what is really going on behind the scenes of
the corporate-controlled, fascist, extortion-friendly
propaganda U.S. media's massive deceptions
CONSTITUTION BILL OF RIGHTS
SUPREME LAW OF THE UNITED STATES
"When injustice becomes law resistance becomes duty."
~ Thomas Jefferson
EVER VIGILANT 24/7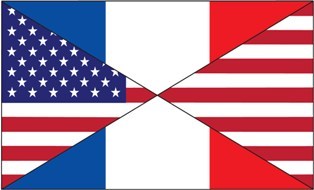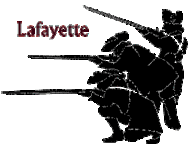 Exclusive, explosive breaking reports from the
Patriot Joint U.S.-French Intelligence Task Force,
operating on American soil for over 200 years
Friday June 18, 2021​
BIDEN-FRAUD IS NOW BUSH-FRAUD!
by Tom Heneghan, International Intelligence Expert
ABOVE HIGH TREASON AGAINST THE AMERICAN PEOPLE
Nazi Bush-Clinton-Obama-Biden-CIA Crime Cabal aka 'Deep State'
de-legitimized Joseph BidenFRAUD and de-legitimized George W. BushFRAUD
UNITED States of America – It can be reported that DULY ELECTED now inaugurated United States President Albert Gore Jr. of Carthage, Tennessee and French President Emmanuel Macron have now banned JPMorgan Chase, Saudi owned Citi Group and Bank of America from participating in any future European bond offerings.
JPMorgan, Citigroup and BofA Ruled Not "Fit"
to Participate in Huge European Bond Offering Because of Past Crimes
https://wallstreetonparade.com/2021/06/jpmorgan-citigroup-and-bofa-ruled-not-fit-to-participate-in-huge-european-bond-offering-because-of-past-crimes/
President Gore and French President Macron have also issued arrest warrants for privately owned Federal Reserve Chairman Jerome Powell and U.S. Treasury Secretary Janet Yellen for being involved in a HIGH TREASON criminal conspiracy with the aforementioned banks as well as the now de-legitimized Joseph BidenFRAUD, CIA agent Hillary Clinton and child rapist, Nazi German junior George W. BushFRAUDScherff in their continuing LAUNDERING, EMBEZZLEMENT and THEFT of the Wanta-Reagan-Mitterrand Protocols funds due the U.S. and French Treasuries for the last thirty (30) years.
The aforementioned criminal banks continue to use the BushFRAUDScherff-BidenFRAUD un-Constitutional Patriot Act to write ILLEGAL cross-collateralized derivatives aka I.O.U.s between banks that create a false set of books that claim the banks are worth something when they are worth nothing.
As reported in previous intelligence briefings the actual STOLEN U.S. Treasury funds have been transferred to BushFRAUDScherff-BidenFRAUD-Hillary Clinton secret accounts at the Union Bank of Switzerland.
The bagman and bag lady for these secret accounts, which have now been frozen by the IMF (International Monetary Fund), are BushFRAUDScherff stooge Michael C. Cottrell and Hillary Clinton stooge Eva Teleki.
Former Clinton U.S. Secretary of State Madeleine Albright aka 'Halfbright' also has access to the STOLEN Wanta Protocols funds.
It should be remember that this HIGH TREASON financial train wreck involving these banks were fully enabled by the BushFRAUDScherff junta by allowing the use of U.S. Treasury Secretary Henry 'Hank' Paulson's mortgage-backed securities involving JPMorgan to use these instruments to write cross-collateralized derivatives to HIDE and LOOT the STOLEN Wanta U.S. Treasury funds and pay for child rapist BushFRAUDScherff's illegal wars in Iraq and Afghanistan.
The banks then went on a massive crime spree which led to the BushFRAUDScherff economic collapse in 2008 at which point BushFRAUDScherff and House Speaker Nancy Pelosi (D-CA), once again, threatened a 'Dark Winter' biochemical attack on the American People if the Congress did not bail out the crooked banks.
Again, as reported in previous briefings junior BushFRAUDScherff used $4.5 TRILLION of STOLEN Wanta funds to ILLEGALLY 'bail out' the banks.
Note: The Obama Administration and then U.S. Attorney General Eric Holder had evidence on the crimes committed by BushFRAUDScherff, Henry 'Hank' Paulson and JPMorgan to have indictments issued against BushFRAUDScherff, Paulson and JPMorgan CEO Jamie Dimon but were blackmailed and threatened by then Obama U.S. Secretary of State CIA agent Hillary Clinton to leave her CIA business partner BushFRAUDScherff, Paulson and Jamie Dimon alone.
It should be noted that this is the same Hillary Clinton that conspired with junior BushFRAUDScherff to have presidential candidate Obama eliminated in 2008 so Hillary could inherit the Democratic nomination.
As previously reported BushFRAUDScherff used the 'Dark Winter' threat to stay in office after the cowardly little HIGH TREASON punk was de-legitimized by NORAD in June of 2008. It was in June of 2008 that CIA agent Hillary said she would not drop out of the Democratic presidential race as she remembers what happened to RFK (Robert F. Kennedy). Obama was later forced once he became President to make Citibank stooge Hillary the future warmonger U.S. Secretary of State.

Bush doesn't give up on Penn or Florida
at 59 seconds
on presidential election night November 7, 2000
junior George W. BushFRAUD confessed
"…my man Brody's technology went down the tubes…"
https://www.youtube.com/watch?v=WZk558xhvCo
Former CBS newsman Dan Rather has turned over more 21st century election fraud evidence to President Gore and U.S. Naval Intelligence on the failed and then successful hack of the year 2000 presidential election aka the Brody technology that didn't work but the BISAT Denver, Colorado Larry Mizel-Fox News satellite and British Galileo satellite that illegally interfaced with the Russian satellite Sputnik at 7:58 p.m. central standard time election night 2000 did to blatantly steal five (5) states from duly elected now inaugurated President Gore.
Hillary Clinton Celebrates Election Early &
Bill Clinton jumps up down thinking she won the election
https://www.youtube.com/watch?v=qWzPiddV_7A&t=1s
In 2016 election satellite interference was able to steal five (5) states from now de-certified Donald J. Trump but the CIA was stopped from stealing five (5) more states when the U.S. Military shut own the CIA that night.
The 2020 election was blatant theft on all fronts.
Former Trump and Bush U.S. Attorney General William 'Iran Contra' Barr will be arrested within 24 hours after now being fingered through U.S. Naval Intelligence evidence as being involved with daddy Bush-Scherff (George Herbert Walker Bush-Scherff) and the U.S. CIA in three (3) assassination plots against the late President Ronald Reagan.
Barr also was directly involved in the criminal conspiracy known as 'Iran Contra' with daddy Bush-Scherff, Oliver North and the Israeli Mossad to sell arms to Iran and then use the proceeds to run a massive CIA drug trafficking in Nicaragua which then Nicaraguan patriot Ortega was trying to stop.
It is important to remember that the piece of shit Barr was not even a lawyer when he was first time U.S. Attorney General but an ex-CIA agent. It was 'Iran Contra' Barr that gave out illegal pardons to the Iran Contra criminals that opened the door for Mena, Arkansas and over twenty (20) years of Bush-Clinton-CIA RICO.
The alleged Nicaraguan contra freedom fighters were nothing more than drug traffickers.
The whole scheme by the Barr-Bush cabal was to frame President Reagan who actually created the '28th Amendment' because he wanted the Nazi German daddy Bush-Scherff arrested.
LATE BREAKING REPORT
The 'Dark Winter' Coronavirus Bioweapon was
Created in 2004 the Patent was issued in 2007
https://prepareforchange.net/wp-content/uploads/2020/01/Coronavirus_5e288b9443f0f.png
https://prepareforchange.net/2020/01/24/c-i-a-patent-us7220852b1-coronavirus-aka-sars/
Child rapist, Nazi German junior George W. BushFRAUDScherff is totally guilty of a massive crime against humanity for issuing the 2007 coronavirus patent (disguised as a Sars vaccine) which was in direct violation of the 1972 biological and toxic weapons convention which involved a treaty that both the United States and RED China signed prohibiting the manufacture of any type of biological weapon.
BushFRAUDScherff's use of the coronavirus 2007 patent was, once again, his 'Dark Winter' threat to keep from being arrested for the massive Capital Felony HIGH TREASON the awol little punk had committed.
President Gore has now declared the highest level of 28th Amendment Application aka a massive National Emergency after discovering that U.S. domestic-based British Serco and their corporate affiliate Skynet have infected Starling birds with a covid variant designed, again, to create a predicate for total MARTIAL LAW conditions on American soil and the final nail of the coffin of what is left of the Constitution.
What is happening is called CIA Operation Noro.
BidenFRAUD and his partner-in-crime BushFRAUD want to FORCE 'injections' on the American People that will kill you within 5 years.
MESSAGE TO BIDEN-FRAUD AND BUSH-FRAUD :
PRESIDENT GORE AND THE THOMAS JEFFERSON U.S. MILITARY
WELL-ARMED MARINE DIVISIONS WILL STOP YOU!
100,000 FRENCH SOLDIERS HAVE ARRIVED ON AMERICAN SOIL
AND OUR GREATEST ALLY OF 200 YEARS
WILL ENGAGE IN THE FINAL BATTLE WITH THE
AMERICAN CONSTITUTION PATRIOTIC MILITARY
TO SMASH, ANNIHILATE AND DECAPITATE
THE NAZI CIA OCCUPATION FORCES THAT HAVE
DESTROYED THE U.S. CONSTITUTION AND
TURNED THE AMERICAN PEOPLE INTO SLAVES.
OUR NATIONAL ANTHEM WAS WRITTEN IN THE WAR OF 1812
TYRANNICAL BRITISH MONARCHY INVADED, BURNED DOWN THE WHITE HOUSE AND
DESTROYED GOVERNMENT BUILDINGS IN WASHINGTON, D.C.
ON SEPTEMBER 13, 1814 FOR 25 HOURS 16 BRITISH SHIPS SHELLED
FORT McHENRY IN BALTIMORE WHICH HOUSED MILITARY AND WOMEN AND CHILDREN
LAWYER FRANCIS SCOTT KEY ON SEPTEMBER 14, 1814 WROTE
WHAT BECAME OUR NATIONAL ANTHEM
MUST – MUST LISTEN
Star Spangled Banner As You've Never Heard It
THEN GENERAL (PRESIDENT) ANDREW JACKSON
IN THE WAR OF 1812
STOPPED THE INVASION OF THE BRITISH MONARCHY
TO RETURN THE UNITED STATES TO A SUBJUGATED BRITISH COLONY
AT THE JANUARY 8, 1815
GREAT 'BATTLE OF NEW ORLEANS'
Trouble copying briefings from Tom's website due to UN-Constitutional criminal hacking?
Just highlight, copy and paste text into a word document,enlarge the font size from a size 1 font to 12, 14, or 16 font then copy and paste into any email, blog, forum, document, etc.
Before It's News®
is a community of individuals who report on what's going on around them, from all around the world.
Anyone can
join
.
Anyone can contribute.
Anyone can become informed about their world.
"United We Stand" Click Here To Create Your Personal Citizen Journalist Account Today, Be Sure To Invite Your Friends.