Forget Gain of Function. Fauci is Guilty of Global Genocide Through the mRNA Vax Development. Rand Paul is Hiding Fauci's True Crimes
Sunday, January 16, 2022 10:17
% of readers think this story is Fact. Add your two cents.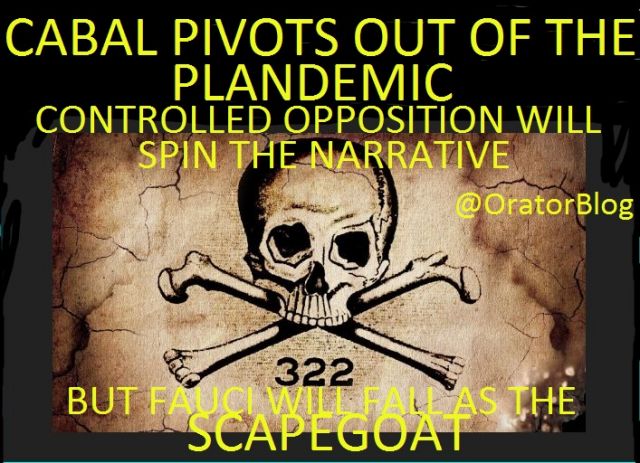 Forget Gain of Function. Fauci is Guilty of Global Genocide Through the mRNA Vax Development.
Rand Paul is Hiding Fauci's True Crimes
(RAND PAUL IS CONTROLLED OPPOSITION, & A FREEMASON)
@OratorBlog 1-16-2022
The Cabal Plandemic Masters Are Now Backtracking.
Fauci & the Covid Vax Criminal Gang will be Scapegoats.
But they will only Face Trivial Charges for Unethical Research, Bypassing Charges for the True Weapons of Depopulation – The mRNA Biological Weapons of Global Mass Genocide
Dr. Malone and Rand Paul are Controlled Opposition. Project Veritas Not Telling the Full Truth
Fauci and Rand Paul are Both Profiting Big-Time off of Remdesivir (Criminal Conflict of Interest)
(THE VACCINE WAS NOT CREATED FOR THE VIRUS-THE VIRUS WAS CREATED FOR THE VACCINE)
CONTROLLED OPPOSITION IS LEEDING THE PUBLICS ATTENTION AWAY FROM THE mRNA BIOLOGICAL WEAPONS OF MASS GENOCIDE
Forget the Gain of Function Research.
The mRNA Vaccine is the TRUE WEAPON
Anyone Diverting attention from the Death Jab is Running Cover.
Fauci and his Boss Francis Collins were Directly Complicit in the Development of the mRNA Biological Weapons.
Why isn't Rand Paul Calling out Fauci for THAT???
Because He is Controlled Opposition-
Rand Paul Uses Secret Freemason Gesture to Show Allegiance
Rand Paul: " There is an Unholy Alliance " (He should Know, He is Part of it)
We explore the controlled opposition of the Rand & Ron Paul family.
http://www.godlikeproductions.com/for…
http://dailycaller.com/2012/01/23/rep…
https://aftermathnews.wordpress.com/2…
http://quod.lib.umich.edu/m/moa/AHK68…
http://www.bibliotecapleyades.net/soc…
The Truth about DR. Anthony Fauci
DR. Anthony Fauci is Satanic Freemason (Illuminati)
More Videos in link Below -
'This New Army of Satan': The Jesuit Mission and the Formation of Public Opinion in Elizabethan England
https://realverifiednews.com/the-truth-about-dr-anthony-fauci/

The 'Hidden Hand' of Dr. Fauci
For all of the Good that Project Veritas SEEMS to be Doing-Either James O'Keefe is being cautious, or He is Diverting Attention from the Real Criminals and the crimes They Committed.
FORGET THE GAIN OF FUNCTION VIRAL BIOLOGICAL WEAPONS
THE VACCINE IS THE WEAPON
Anyone who Leeds us off the Trail of the Vaccine Agenda-Genocide is RUNNING COVER
The Sars Cov 2 COVID-19 is just a Diversion that Leeds through the MSM Fear Porn to the REAL WEAPON – The mRNA Death Jab
And Fauci and Francis Collins are most certainly CULPABLE
Fauci not only was Directly Involved in the mRNA Death Jabs Development-
HE IS DIRECTLY PROFITTING, AS PROVEN BELOW
So, DARPA is not the one behind the mRNA Genocide, BARDA is.
(PROOF FAUCI IS INVOLVED IN THE DEVELOPMENT OF THE mRNA BIO-WEAPONS AT THE HIGHEST LEVEL)
Statement from NIH and BARDA on the FDA Emergency Use Authorization of the Moderna COVID-19 Vaccine
https://www.nih.gov/news-events/news-releases/statement-nih-barda-fda-emergency-use-authorization-moderna-covid-19-vaccine
Today, the U.S. Food and Drug Administration issued an Emergency Use Authorization (EUA) to Moderna, Inc., a biotechnology company based in Cambridge, Massachusetts, for its COVID-19 vaccine, which was co-developed with scientists at the National Institutes of Health's National Institute of Allergy and Infectious Diseases (NIAID). This innovative and monumental partnership has enabled NIH and Moderna to develop a safe and effective COVID-19 vaccine within the span of a year that will be manufactured and distributed across the U.S. The vaccine, called mRNA-1273, is a messenger RNA (mRNA) vaccine against COVID-19 encoding a prefusion stabilized form of the spike protein of SARS-CoV-2, co-developed by investigators from Moderna and NIAID's Vaccine Research Center. The approach to stabilize the coronavirus spike protein, called S-2P, was developed by NIAID scientists and their collaborators at Scripps Research, Dartmouth College and the University of Texas at Austin. NIAID supported the early development of the mRNA-1273 vaccine, and worked with Biomedical Advanced Research and Development Authority (BARDA) scientists to support the mid- and late-stages of clinical development, with BARDA leading government support of the scale-up of manufacturing and regulatory pathway to EUA. The mRNA-1273 vaccine is the second COVID-19 vaccine in the United States to be granted an EUA. NIH Director Francis S. Collins, M.D., Ph.D., NIAID Director Anthony S. Fauci, M.D., and BARDA Director Gary Disbrow, Ph.D. released the following statements:
The partnership to develop the mRNA-1273 vaccine is a prime example of the tremendous good that can be accomplished when the public and private sectors work together to address a serious public health problem. It is through the dedicated efforts of our federal scientists and their collaborators at Moderna and in academia, the clinical staff who conducted the vaccine's rigorous clinical trials, and the tens of thousands of study participants who selflessly rolled up their sleeves, that another safe and highly effective vaccine to protect against COVID-19 will soon be rolled out to the American public." – NIH Director Francis S. Collins, M.D., Ph.D.
(THE VACCINE WAS NOT CREATED FOR THE VIRUS-THE VIRUS WAS CREATED FOR THE VACCINE)
"Several years before SARS-CoV-2 entered the public consciousness, NIAID scientists were working with Moderna to develop vaccines for other coronaviruses. That existing scientific foundation is what enabled both partners to move quickly to develop the mRNA-1273 vaccine candidate against the novel SARS-CoV-2 coronavirus. NIAID conducted the initial Phase 1 testing of the vaccine and, with the support of BARDA and other Operation Warp Speed partners, played a central role in its large-scale clinical trial. Throughout each stage of clinical testing, the Moderna vaccine proved to be safe and highly effective at preventing symptomatic COVID-19. In a study of more than 30,000 people, it demonstrated 94% efficacy, and subsequent analyses have revealed that the vaccine induces a durable immune response. There is much we still do not know about SARS-CoV-2 and COVID-19. However, we do know that this vaccine is safe and can prevent symptomatic COVID-19 and severe disease. It is my hope that all Americans will protect themselves by getting vaccinated when the vaccine becomes available to them. That is how our country will begin to heal and move forward. " – NIAID Director Anthony S. Fauci, M.D.
About HHS, ASPR, and BARDA: HHS works to enhance and protect the health and well-being of all Americans, providing for effective health and human services and fostering advances in medicine, public health, and social services. The mission of ASPR is to save lives and protect Americans from 21st century health security threats. Within ASPR, BARDA invests in the innovation, advanced research and development, acquisition, and manufacturing of medical countermeasures (link is external) – vaccines, drugs, therapeutics, diagnostic tools, and non-pharmaceutical products needed to combat health security threats. To date, BARDA-supported products have achieved 56 FDA approvals, licensures or clearances (link is external). To learn more about BARDA COVID-19 Portfolio (link is external) and BARDA's COVID-19 Response (link is external), visit www.medicalcountermeasures.gov/(link is external)
https://www.medicalcountermeasures.gov/app/barda/coronavirus/COVID19.aspx
BARDA's COVID-19 Response Timeline
https://www.medicalcountermeasures.gov/app/barda/COVIDTimeline.aspx#event-bardaacovid-19aresponseatimeline
About the National Institute of Allergy and Infectious Diseases: NIAID conducts and supports research—at NIH, throughout the United States, and worldwide—to study the causes of infectious and immune-mediated diseases, and to develop better means of preventing, diagnosing and treating these illnesses. News releases, fact sheets and other NIAID-related materials are available on the NIAID website. https://www.niaid.nih.gov/
About the National Institutes of Health (NIH): NIH, the nation's medical research agency, includes 27 Institutes and Centers and is a component of the U.S. Department of Health and Human Services. NIH is the primary federal agency conducting and supporting basic, clinical, and translational medical research, and is investigating the causes, treatments, and cures for both common and rare diseases. For more information about NIH and its programs, visit www.nih.gov.
(SEE FULL ARTICLE FOR MORE)
Rand Paul was Chosen to Interrogate Fauci because he is Controlled Opposition.
He was caught Investing in Remdesivir without Disclosing it to the Senate.
Only Pushing it far enough for Brownie Points, but Never Actually Indicting Him.
Do you Really think Rand Paul does Not Have the Evidence? Wake Up Call.

"BECAUSE PROJECT VERITAS TWISTS THE NARRATIVE'S NARRATIVE"
WHY WAS RAND PAUL CHOSEN TO INTERROGATE FAUCI? JANUARY 13, 2022
Editor's Note: This is one smart lass! Behold, a true uncontrolled social media warrior! — If this is an excerpt of a longer video, please share a link to the full version below.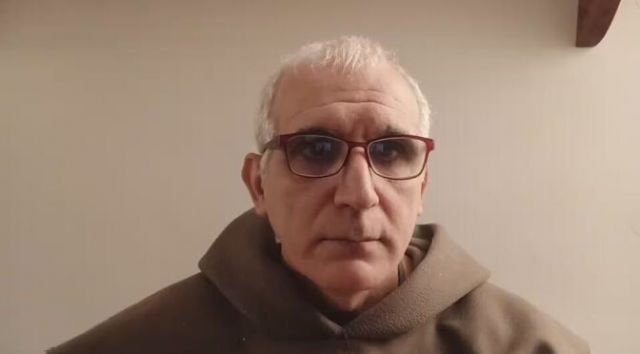 Brother Alexis Bugnolo:

HOW SKULL & BONES PLANS TO CO-OPT WORLD-WIDE RESISTANCE TO THE PLANDEMIC
Editor's Note: This is my most important video for the next 25 years. — The videos I refer to in this video are, the report on Rand Paul and my previous video on Skull and Bones Pivots.
JANUARY 14, 2022 – Video Link: https://www.fromrome.info/wp-content/uploads/2022/01/SaB2.mp4?id=0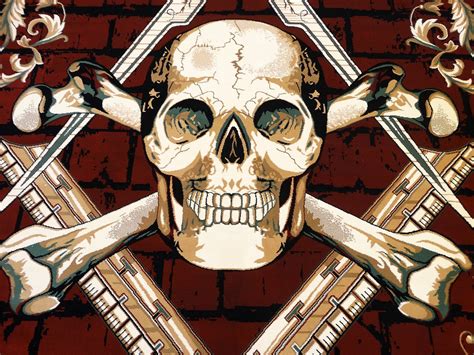 Brother Alexis Bugnolo (From Rome) – Beware as Skull & Bones Pivots
BEWARE AS SKULL & BONES PIVOTS JANUARY 10, 2022
https://www.fromrome.info/wp-content/uploads/2022/01/vote.mp4?id=0
DR. MALONE JUST LET THE CAT OUT OF THE BAG ON THE PLANDEMIC
AIM4Truth Calls Out Project Veritas as Being Controlled Opposition Running Cover for The Pilgrims Society January 12, 2022
(This Exposes the True criminals Behind the Global Pandemic World Genocide)
Audio Podcast: https://patriots4truth.org/wp-content/uploads/2022/01/Project-Veritas-Propaganda.mp3
AIM4Truth points out Project Veritas overlooked all of the following Co-Conspirators and more: The Bioweapon were created by Pirbright Institute in Britain with Gain of Function enhancements through NIH funded research in biowarfare labs in Wu Han, North Carolina Chapel Hill, Singapore, Canada, Britain, and other P-4 labs.

See Article for Show Notes:
https://patriots4truth.org/2022/01/12/project-veritas-latest-propaganda/
Basically, O'Keefe has merely confirmed what was already Public Knowledge
By using his Bullhorn like a Laser and failing to point out those who are Really at the Head of the Snake, he is helping them to Hide in the Shadows
I was already wondering myself why he did not even mention Chapel Hill, where the Gain of Function Research Began?
FAUCI CREATED THE AIDS EPIDEMIC THEN KILLED COUNTLESS PATIENTS WITH AZT OVERDOSES
Everyone in our Government, Congress and Senate knows Fauci is GUILTY of Multiple Crimes Against Humanity, but He is Given a Free Pass Because THEY ARE CO-CONSPIRATORS IN GENOCIDE
Fauci's Forty Year Crime Wave Across America Never Ends
Dr Fauci: 40 Years of Lies from AZT To Remdesivir
https://stateofthenation.co/?p=54085
DR. Anthony Fauci gave his infamous speech in at the first Jesuit University in the United States Georgetown University. Dr. Anthony Fauci gave his infamous 2017 speech predicting a pandemic during Donald Trump's first term President seen below.
Pandemic Preparedness in the Next Administration: Keynote Address by Anthony S. Fauci
Everyone is in the Pocket of Big-Pharma
Brought to You by Pfizer: How Pharmaceutical Contracts Control Nation-States
#WatchingtheWatchers #Pfizer #BroughtToYouByPfizer
Watchdog group reviews Pfizer contracts with governments from around the world and reveals the power the pharmaceutical company holds. ​
🔵 Incredible montage shows the extent of Pfizer's sponsorship throughout the media.​
🔵 Public Citizen, a non-profit watchdog group, releases a new study details Pfizer's Power.​
🔵 A review of Pfizer governments around the world shows the massive leverage Pfizer had over negotiations with sovereign nations.​
🔵 Six ways Pfizer used leverage in their negotiations with countries around the world.​
ALL CRIMES LEAD BACK THE BRITISH CROWN, THE PILGRIMS SOCIETY AND THE ROTHSCHILD BANKSTERS
SHOCKING TRUE HISTORY – AFTERSHOW THE BOTTOM LINE
BRITAIN IS BEHIND THE GLOBAL GENOCIDE – NEW WORLD ORDER – GREAT RESET
FORGET CHINA – THE INVISIBLE ENEMY IS HIDING BEHIND THEM
Tyla, John, Douglas, and Michael get together for 'after the show' commentary about the origins of the pandemic and the involvement of the British PILGRIMS in worldwide genocide.
SHOCKING TRUE HISTORY – MICHAEL MCKIBBEN AND DOUGLAS GABRIEL
Venician/Phoenician Banking Cabal – Creation of the U.N. – World Bank – The International Monetary Fund – The World Trade Organization – Slavery – International Pedophile Ring – Communism – The CIA and the Creation of the China CCP Monster. And it all Leads Back to Britain. Countless Historical Criminals Called Out.
Bombshell After Bombshell as they fill in Forgotten Gaps in History
Once you savor TRUTH HISTORY from Douglas Gabriel and Michael McKibben, you will want even more. See our collection of jaw dropping, swamp-busting audios and videos at: https://aim4truth.org/audios-and-videos/
To read the research of the topics discussed in the video: https://aim4truth.org/2021/08/07/british-chatham-house-with-cfr-in-lockstep-hid-behind-the-y-m-c-a-institute-of-pacific-relations-to-create-the-united-nations-mao-tse-tung-and-turned-the-state-department-full-on-communist/
Ramola D. is a True Warrior for Medical Freedom and Full Disclosure. Her Work is Extremely Impressive and of the Highest Level. The Extent of Her Work is True Staggering. You can spend Days Diving through Her Website: The EveryDay Concerned Citizen


https://everydayconcerned.net/
(THIS STARTS SLOW, BUT AFTER 15 MIN IT STATS DROPPING HARDCORE)
MICHAEL MCKIBBEN AND DOUGLAS GABRIEL ON THE LONG ARM OF THE BRITISH EMPIRE
Romala D. does a great job interviewing Mike and Doug. Hard to believe that Donald Trump, the self-proclaimed 'Father of Vaccines' and 'stable genius', doesn't know how the world really works. Make sure your downline is informed of REAL HISTORY and then start asking President Trump why he is not exposing this global evil from the British Pilgrims.
BROTHER ALEXIS BUGNOLO: "ARREST THE CRIMINALS"
BROTHER ALEXIS BUGNOLO – WE ARE AT THE GREAT SEPARATION – HUMANITY VS THE DEATHVAXX MONSTERS
Mankind is now in the "hour of trial" that Jesus promised would come upon all the earth. We are in the midst of the Great Tribulation. The Mark of the Beast is openly being taken and defiling the temple of God. All the prophecies of Scripture have been fulfilled concerning the Second Coming of Christ. Wake up!
Before It's News®
is a community of individuals who report on what's going on around them, from all around the world.
Anyone can
join
.
Anyone can contribute.
Anyone can become informed about their world.
"United We Stand" Click Here To Create Your Personal Citizen Journalist Account Today, Be Sure To Invite Your Friends.