Kazakhstan Uprising Caused by Decades of Tyranny and Political Dissent Against the Ruling Class. The True Cause of the Kazakhstan Revolt. Astana, Capital of the NWO
Thursday, July 7, 2022 16:24
% of readers think this story is Fact. Add your two cents.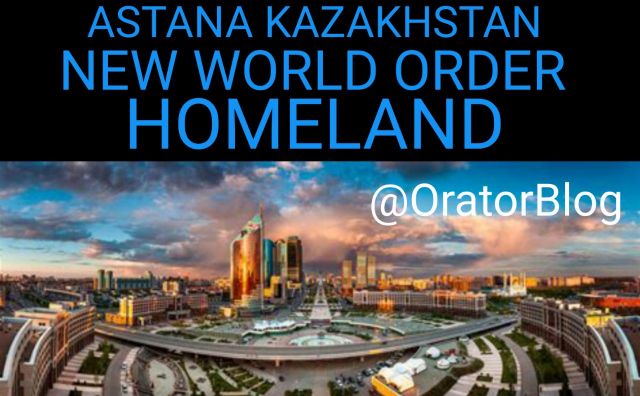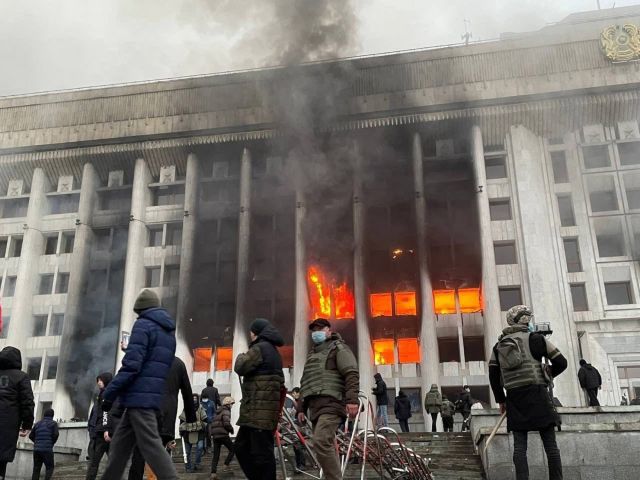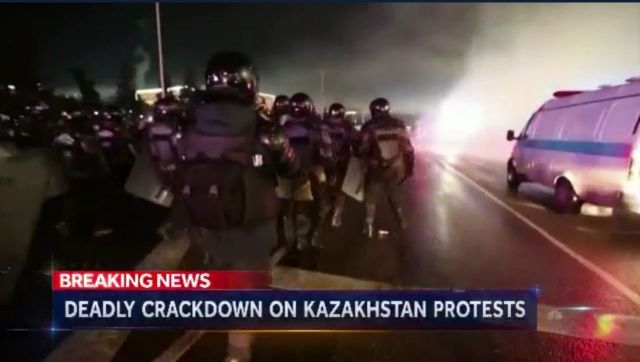 Kazakhstan Uprising Caused by Decades of Tyranny and Political Dissent Against the Ruling Class
The True Cause of the Kazakhstan Revolt
Astana, Capital of the NWO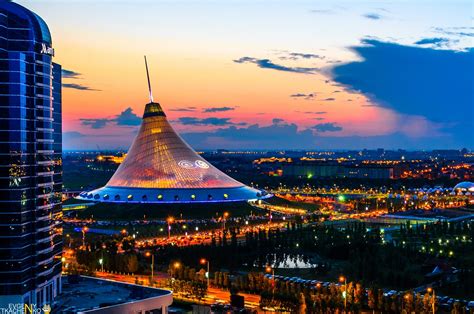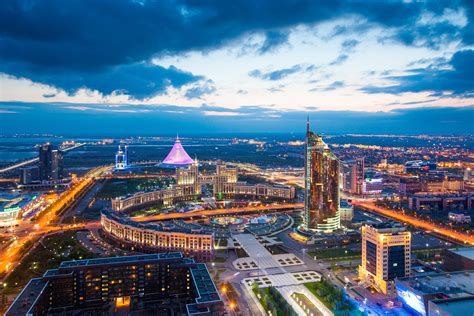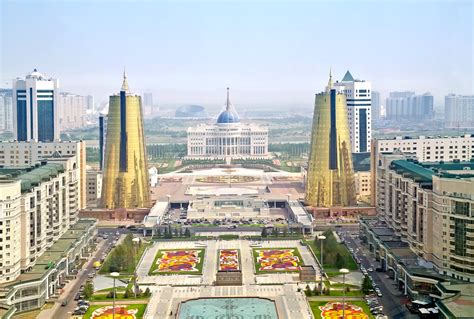 DEEP AND WIDESPREAD DISSENT-
Was the True Cause of Revolt
A NEW CONSTITUTION IS THE RESULT OF RISING UP
Kazakhstan to amend the constitution as referendum passes with 77% majority | World English News Jun 5, 2022

KAZAKHSTAN, A TALE OF TYRANNY
A REGIME OF THE GREAT RESET
Old Man Get Out
Kazakhstan: The Homeland of the New World Order
Astana The Future New World Order City Capital of Kazakhstan
(See Text Below)

While the Ruling Elite Have Lived a Life of Opulent Luxury, the Masses Live in Ever Increasing Poverty and Oppression.
No one can really say Exactly Why the Uprising Began, BECAUSE THERE ARE SO MANY REASONS
The Globalist's are Now Squeezing the Entire Western World in the same way they Oppressed Kazakhstan
EVERYTHING MUST BE DESTROYED TO BUILD BACK BETTER
The True Reasons that Caused the Kazakhstan Revolt have been Scrubbed From the Western News
If Fuel Prices alone were enough to cause an uprising, Germany would Taring Itself Apart Right Now
Kazakhstan: Tyranny And Oppression In The Real Life Land Of Borat
235,453 views Apr 4, 2011
Kazakhstan: Why are people protesting?
133,615 views Jan 7, 2022
Protesters have burned government buildings, taken over airports, and torn down statues. Dozens have been killed on both sides, and many more injured. Moscow correspondent Diana Magnay takes a look at why people are protesting – and what it means for Vladimir Putin and Russia.
Kazakhstan protesters storm government buildings and Almaty airport
416,750 views Jan 5, 2022
Protesters took over government buildings and reportedly stormed the airport in Almaty, Kazakhstan, after demonstrations against a fuel price rise spread quickly across the country. Subscribe to Guardian News on YouTube ► http://bit.ly/guardianwiressub A government announcement that the price would be fixed at a lower level did not slow protesters who say they are unhappy with corruption and the cost of living. 'Peacekeeping forces' from a Russia-led military alliance will be sent to help the country's president, Kassym-Jomart Tokayev, regain control. Kazakh media outlets cited the interior ministry as saying 317 police and national guard servicemen have been injured and eight killed. There have been no reliable estimates of civilian casualties
Kazakhstan protests: Violence erupts as Russian paratroopers brought in to quell uprising
334,146 views Jan 6, 2022
WARNING: Video contains violent content not suitable for all viewers. Viewer discretion is advised. Fresh violence erupted in Kazakhstan's main city on Thursday after Russia rushed in paratroopers overnight to put down a countrywide uprising in one of Moscow's closest former Soviet allies. Police in the main city Almaty said they had killed dozens of rioters overnight. The authorities said at least 18 members of the security forces had died, including two found decapitated. More than 2,000 people had been arrested. On Wednesday, President Kassym-Jomart Tokayev accepted the Kazakhstan government's resignation after a fuel price increase in the oil-producing Central Asian country triggered protests in which nearly 100 police were injured.
Kazakh police use stun grenades as protesters storm mayor's office
53,979 views Jan 5, 2022
A Puppet Tyrant Replaces the Master Tyrant
Kazakh police use stun grenades as protesters try to storm Almaty mayor's office, as the government resigns after violent backlash over fuel prices. Kazakh President Kassym-Jomart Tokayev accepted the government's resignation Wednesday in a presidential decree after a wave of mass protests swept the country over rising liquefied petroleum gas (LPG) prices. "In accordance with Article 70 of the Republic of Kazakhstan, I hereby resolve to accept the resignation of the government of the Republic of Kazakhstan," Tokayev said in the decree. According to the decree, First Deputy Prime Minister Alikhan Smailov has been appointed interim prime minister, Russian media outlet RT reported. Although the decree is effective immediately, the members of the Cabinet are expected to continue their duties until a new government is formed. As protests spread across the country earlier in the day, Tokayev declared a state of emergency in the city of Almaty and the oil-rich Mangystau region in the west between Jan. 5-19 to maintain public security. He also imposed a curfew in Almaty, the country's former capital, where thousands of people had taken to the streets. While police used stun grenades and teargas to disperse the protestors, they responded with stones. Clashes were also reported between the police and demonstrators as well as the vandalizing and torching of police cars by protestors.
Corruption Island: The Lavish Properties Of Former Kazakh Leader Nazarbaev And His Family Jul 6, 2022
In Kazakhstan's capital of Nur-Sultan, Nursultan Nazarbaev and his family own a remarkable collection of palaces and grandiose properties, including a 12-hectare artificial island. This new investigation comes after a pair of RFE/RL reports that revealed more of the family's palatial properties.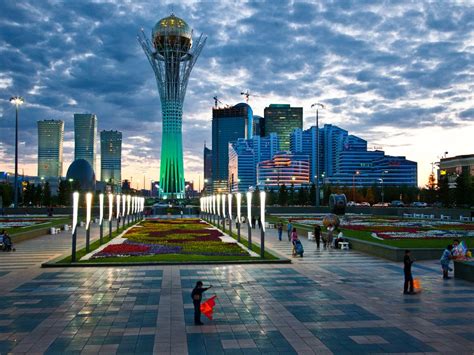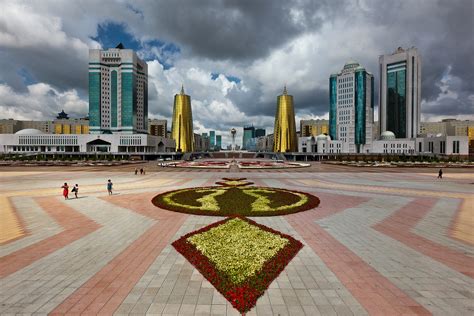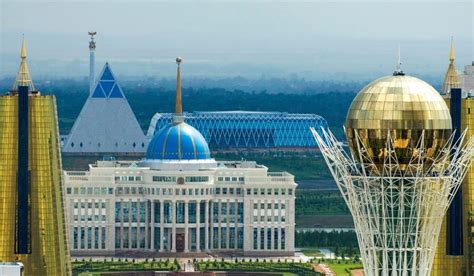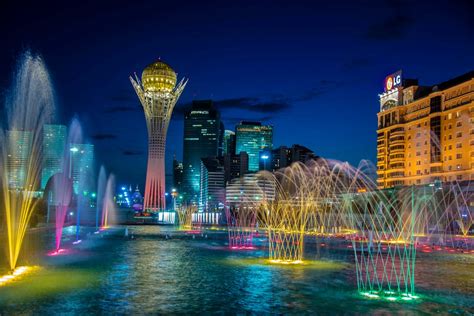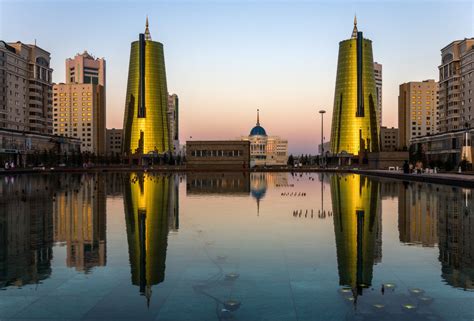 Astana The Future New World Order City Capital of Kazakhstan
A CITY BUILT UPON THE VISION OF LUCIFER
Astana The Future New World Order City Capital of Kazakhstan For starters, there's the 'Palace of Peace and Reconciliation': a vast pyramid structure near the heart of the city that contains an opera hall, the round table used for meetings of the Kazakh congress and at its apex, a glass-walled observation platform. The 'Bayterek Tower' meanwhile, is said to illustrate a Kazakh myth about a golden egg supported by the limbs of a magical tree.
However, this giant golden orb could easily be mistaken for an image of the sun. As we all know, sun worship is closely associated with early pagan practices, and even within the Christian faith has connotations with Lucifer, the 'Light Bringer' or 'Morning Star'. 11, 13 and 33 – The Illuminati / Freemason Signature One of the major created things that pagans worship are Numbers. Occultists literally worship science and the mathematics underlying science. They literally believe that numbers possess inherent power, all their own. Listen to the explanation of one of history's greatest Satanists, W. Wynn Wescott, who was extremely influential in the latter part of the 19th Century. To reiterate: "… 'Numbers are a key to the ancient views of cosmogony … spiritually as well as physically … to the evolution of the present human race; all systems of religious mysticism are based upon numerals.
The sacredness of numbers …" [Ibid.] The Satanist always places great power in numbers, especially the Black Magic Satanist.
As we have stated in earlier articles, Daniel 8:23-25 tells us that the religion practiced by Antichrist is Black Magick; further, Revelation 17:17 tells us that the final 10 kings are of the same mindset and religion as Antichrist. Thus, we were not surprised that both Presidents Bush are Black Magic practitioners from the Skull & Bones Society, and that President Clinton was a practicing Black Magic Satanist. Satanists believe that a carefully planned event must be carried out according to the correct numbers, or it may not be successful. They go to great lengths to make an event occur according to the correct numbers.
During the aftermath of the 9/11 attacks, we demonstrated how the attacks were carried out according to the Number '11′, their number of Antichrist. Let us give you a few examples of when the Illuminati undergirded a key event using the occult signature of the number 11. When the Illuminati ended the First World War, they had just successfully completed the first war of Albert Pike's occult plan to produce Antichrist [Read NEWS1056]. Thus, they deliberately ended it on the 11th Month [November], the 11th Day, at the 11th hour.
The signing of the Armistice agreement was thus undergirded by three elevens! When the Illuminati assassinated President Kennedy, he was killed according to the occult number signature of eleven [11]. He was killed in the 11th month, on the 22nd day, and on the 33rd parallel. He was also killed in the Masonic Dealey Plaza, the most powerful secret society in the world today to whom the number 11 is extremely important. We shall revisit this subject later on, as we discuss the number '33′ from a different angle.
The Number 11 was a most powerful occult signature underlying these events. When they were successfully carried out, occultists the world over knew exactly what had happened and who had carried it out, and for the purpose of setting the stage for "Number 11″ himself, Antichrist. Why is the number 11 important to the occultist? As Wescott explains, "… so 11 is the essence of all that is sinful, harmful, and imperfect." [Ibid., p. 100] Thus, while 11 is very important, multiplication's are also important, such as 22, 33, 44, 55, 66, 77, 88, and 99. http://mysteriousuniverse.org/2014/02…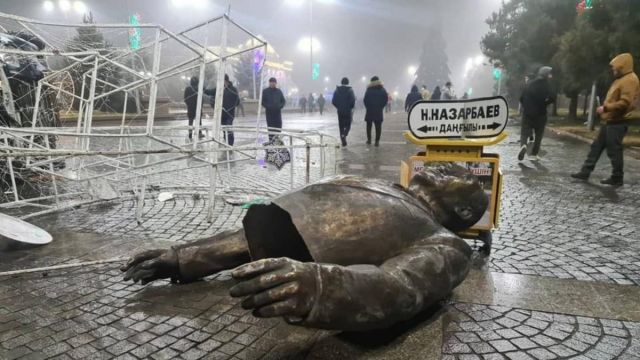 PROFESSOR REVEALS THE TRUE CAUSE OF DISSENT IN KAZAKHSTAN
January 21st, 2022
S2E3: Who Are Kazakhs? Hummer Taxis, An Uprising & Russian Troops
(AUDIO PODCAST)
https://radiopublic.com/thepeelnews-GqJro1/s1!730e7
"Old Man Get Out!" With personal stories and professional analysis, Prof. Tutumlu takes us through the history of her homeland, the aspirations of its people and their dashed hopes, and the deep-rooted causes for this month's widespread uprising.
https://radiopublic.com/thepeelnews-GqJro1/s1!730e7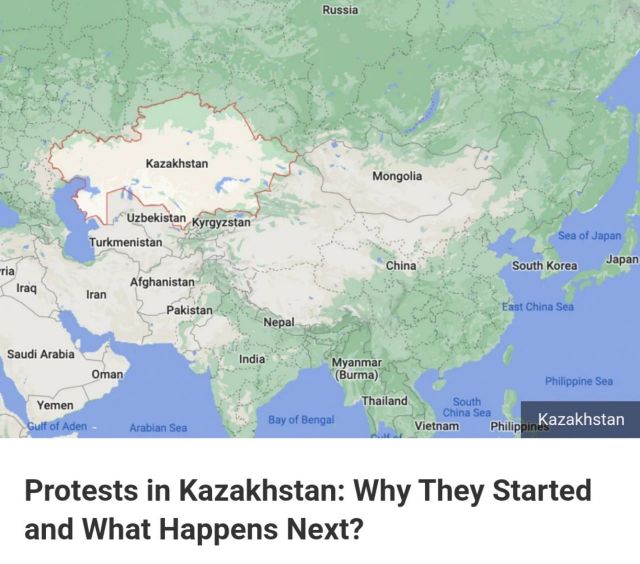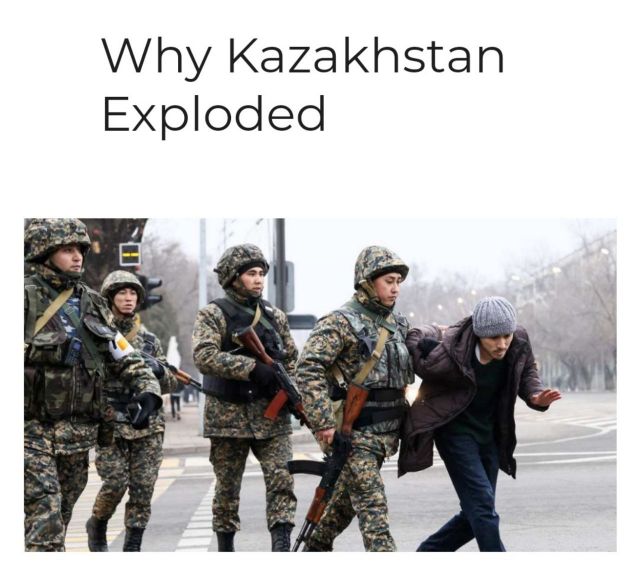 Protests in Kazakhstan: Why They Started and What Happens Next?
https://www.undispatch.com/protests-in-kazakhstan-why-they-started-and-what-happens-next/
For the last week, massive protests have swept across the large Central Asian country of Kazakhstan. The spark was a decision by the government to increase fuel prices in the country, which is a major fuel producer. But as my guests today explain, though the fuel price hike was the proximate cause of the protests, they are rooted in deep and widespread disaffection with Kazakhstan's ruling class.
Since the dissolution of the Soviet Union Kazakhstan has been ruled more or less by a single man, Nursultan Nazarbayev. He stepped down as president three years ago paving the way for his handpicked successor, President Tokayev. Nazarbayev remains a key power in Kazakhstan.
The conversation you are about to hear was recorded in the afternoon of January 5th and does an excellent job providing the context to help you understand these events in Kazakhstan as they unfold.
You will hear from Dr. Erica Marat, a professor at the National Defense University in Washington, DC. Dr. Diana T. Kudaibergenova, a professor at the University of Cambridge and Dr. Jen Brick Murtazashvili of the University of Pittsburgh.
We recorded our conversation live via Twitter Spaces, and a few thousand people tuned in.
How Did The Protests in Kazakhstan Start?
Dr. Erica Marat [00:03:14] I'd like to start with the premise that I am not from Kazakhstan, I'm from Kyrgyzstan, but I've been observing developments in Kazakhstan and Central Asia at large as my professional career and specifically, I specialize in security structures and former Soviet space. So, what we saw in Kazakhstan was both surprising at the scale and intensity that the events and mobilization unfolded but at the same time, for many Kazakhstan observers, this was not something entirely unexpected. The protest motives and grievances have been percolating in Kazakhstan for years now, if not for over a decade, and various poles of activism have been unfolding in western Kazakhstan—oil-rich western Kazakhstan—where the population is impoverished and unable to benefit from the energy resources of Kazakhstan, but also in urban areas. The grievances range from economic underdevelopment, inequality, corruption, kleptocracy, and how the very top of Kazakhstan—Kazakhstan's regime—really benefits and is able to become filthy rich, really. We're talking about tens of billions of dollars type of elites, whereas on the other hand, there is a whole range of economic grievances in rural areas, especially where people can't afford much even daily sustenance of food and fuel.
Mark Leon Goldberg [00:04:59] So that was the context in which the government decided to impose an apparently onerous hike in the cost of the fuel that's used to drive cars and heat homes.
Dr. Erica Marat [00:05:16] Yes, but this was just one random reason, and to be honest, spontaneous protests are hard to predict, specifically because in the sea of percolating grievances any kind of event, any kind of development could have sparked this fire. And it happened to be prices for fuel that first mobilized a small group of people, but then resonated with other cities—other people who share somewhat aligning grievances, economic or political, but not necessarily fuel prices so quickly this protest turned from prices for fuel to something much bigger.
WHERE DID THE PROTESTS IN KAZAKHSTAN BEGIN?
(See Article For More)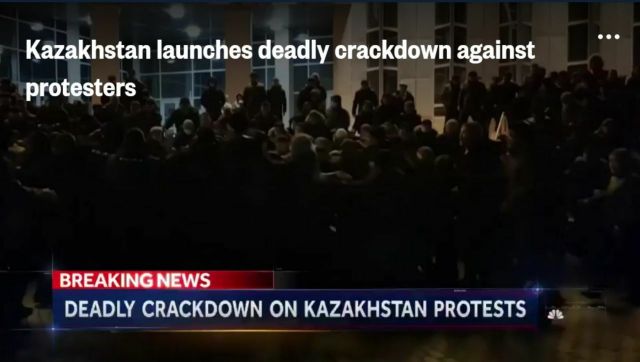 WE OWE IT TO THE PEOPLE OF KAZAKHSTAN TO UNDERSTAND WHY THEY ROSE UP IN REVOLT
The Uprising in Kazakhstan
An Interview and Appraisal
2022-01-06
https://crimethinc.com/2022/01/06/the-uprising-in-kazakhstan-an-interview-and-appraisal
We owe it to the people on the receiving end of this repression to learn why they rose up. In the following report, we present an interview with a Kazakhstani expatriate who explores what drove people in Kazakhstan to revolt—and explore the implications of this uprising for the region as a whole.
THESE ARE THE HE QUESTIONS
CLICK ABOVE TO LEARN THE ANDWERS
The Background of the Uprising
For context, what anarchist, feminist, and ecological projects or movements have existed in Kazakhstan in the 21st century?
Are there any opposition parties in Kazakhstan?
What tensions within Kazakhstan preceded these events? What are the fault lines in Kazakh society?
Describe the different agendas of the different groups on both sides of this struggle. Are there identifiable factions or currents within the demonstrations?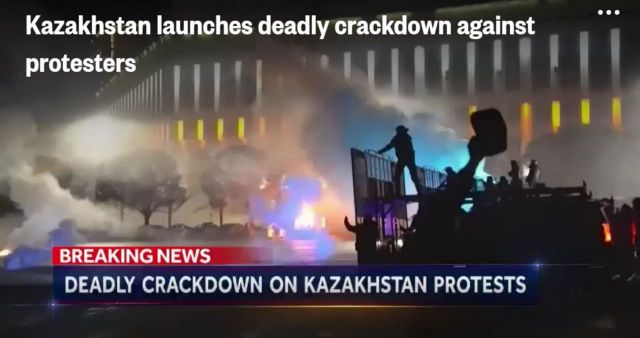 POVERTY, CORRUPTION AND A TYRANNICAL OPPRESSIVE GOVERNMENT
Why Kazakhstan Exploded
https://cepa.org/why-kazakhstan-exploded/
January 10, 2022
The sudden eruption of protest and violence in Kazakhstan has been quelled by gunfire and hundreds of Russian troops. But profound underlying problems remain.

A FORCED CHANGE OF LANGUAGE IS A TRUE SIGN OF OPPRESSION
It is one of the Historical Methods Used to Suppress All Communication and Learning
THIS IS HOW HISTORY IS REWRITTEN
Why Kazakhstan is Changing Alphabets
1,894,474 views Dec 13, 2019
Before It's News®
is a community of individuals who report on what's going on around them, from all around the world.
Anyone can
join
.
Anyone can contribute.
Anyone can become informed about their world.
"United We Stand" Click Here To Create Your Personal Citizen Journalist Account Today, Be Sure To Invite Your Friends.