NSA and Google Android Spying. NSA Admits Phones Can Record Video, Audio and Track You Even When Turned Off
Friday, July 1, 2022 22:58
% of readers think this story is Fact. Add your two cents.

​​​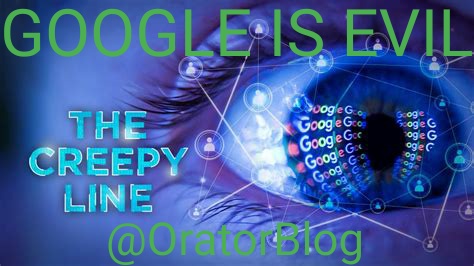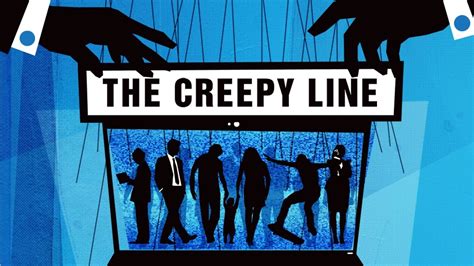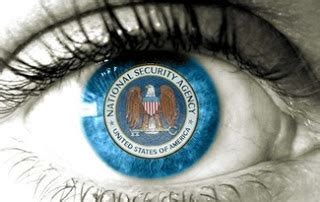 NSA and Google Android Spying
NSA Admits Phones Can Record Video, Audio and Track You Even When Turned Off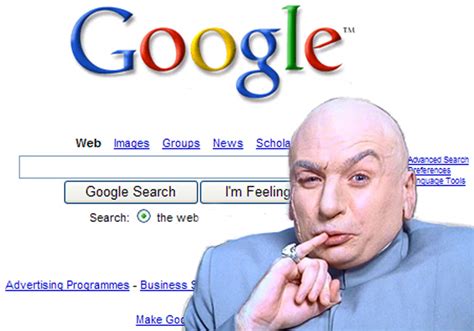 Google Has Gone Far Beyond the Creepy Line
GOOGLE – CIA – NSA SPYING IS A THREAT TO NATIONAL SECURITY-
ESPECIALLY WHEN THE BIGGEST THREAT IS COMING FROM THE GOVERNMENT ITSELF
(More Videos Below)
GOOGLE IS SPYING ON YOUR PHONE EVEN WHEN YOUR DATA IS OFF, YOUR SIM IS REMOVED AND FLY MODE ON!
It is a Proven Fact that You Can Be Tracked and Monitored Even With Your Phone Turned Off or Not Connected to Wireless Service.
But the Most Effective Way to Spy would be to Record Your Activity and Store it to be Transmitted when your device 8s Fully Charged and Connected to Wifi.
This could even be achieved when your Battery is Dead or Removed with a Secret Battery Built 8nto the Motherboard-
Or a Secret Software Function that tells you your Battery is Dead When it IS NOT
DON'T BE EVIL, PT 1: GOOGLE AND THE GOVERNMENT
ERIC SCHMIDT, GOOGLE, US INTELLIGENCE AND THE CCP SPECIAL RELATIONSHIP
BUSTED! GOOGLE & AMAZON "DIGITAL ASSISTANT" PATENTS FOR SPYING EXPOSED!
How Much Do You Want To Bet They Have Back Up Batteries?
THIS IS HOW GOOGLE IS SPYING ON EVERYTHING YOU DO
Google was able to create the CCP Social Credit Spy System So Quickly Because they Had Already Perfected it on American Citizens
The Reason You Cannot Open Most Newer Phones IS:
TO PREVENT YOU FROM REMOVING A SECRET BATTERY THAT ALLOWS SPYING EVEN WHEN THE PHONE IS TURNED OFF OR THE BATTERY IS DEAD
Also to force you to buy new phones with the latest upgrades of Spy Technology.
HOW GOOGLE'S SPYING ON THE PUBLIC WORKS! WHAT YOU NEED TO FEAR!
ANDROID PHONES SPY ON YOU, EVEN WHEN YOU ARE NOT USING THEM
EVEN WHEN YOUR PHONE IS TURNED OFF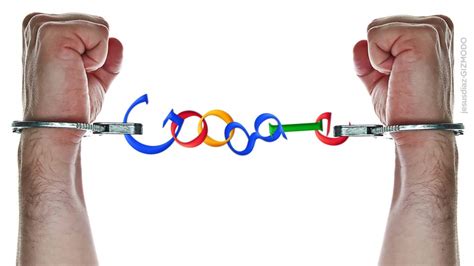 Top 10 Ways the NSA Spies On You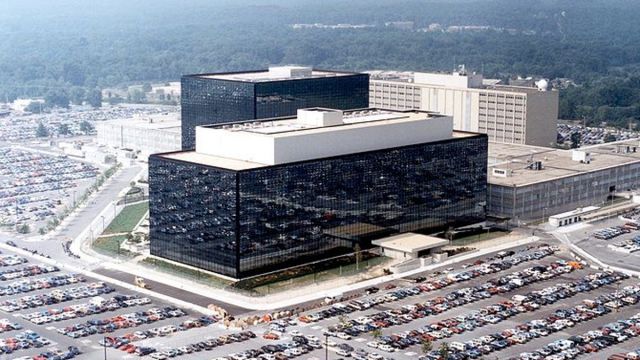 Headquarters of the NSA at Fort Meade, Maryland
NSA Can Spy on Turned Off Phones—AND USE Camera!
https://www.capoliticalreview.com/capoliticalnewsandviews/nsa-can-spy-on-turned-off-phones-and-use-camera/
Thanks to Snowden we have found out that the U.S. government have put bugs in our cell phones so they can take pictures in a room—and LISTEN to conversations in a room, even if your phone is turned off. Not a typo. Barack Obama, the sneak, has had the NSA bug your phones, whether they are on or off.
This column is by Kim Komando (her real name) a nationally syndicated radio talk show host who is totally non political. Her radio show is about technology, not politics or public policy. Everyone is concerned about the sneaks that run our government, steal our privacy
Can the NSA spy on your phone when it's turned off?
Kim Komando, 6/14/14
Whether you consider Edward Snowden a traitor or a patriot, before he hit the news most people didn't give much thought to government spying on everyday citizens. During a recent interview, he said that the NSA has the ability to spy on your smartphone, even if it's turned off.
Yes, this is exactly what you think it means.
The NSA can listen to your conversations and use your camera when you power off your phone. Sounds crazy, but it can happen.
The most likely way is with a type of invisible spying app. Spying apps aren't anything new; everyone from corporations to hackers to jealous exes use them.
This spying app, though, doesn't just steal your surfing history, text messages and photos. It also gives the NSA full access to your phone's microphone and camera.
Your phone basically becomes a bug that tells the NSA everything going on around you. Any conversation you have or any embarrassing thing you do, the NSA will have it recorded.
The worst part is that even if you turned the phone off to be safe, it wouldn't really be off. The app makes your phone pretend to be off – it turns off the screen, ignores incoming calls and doesn't respond to button presses – but the spying will still be going on.
Another concern is that the NSA knows undiscovered bugs in operating systems and common programs that let it collect data without anyone knowing. It turns out the NSA was exploiting the Heartbleed bug to spy on people, so it isn't that farfetched. And it's just about impossible for you to stop.
In the worst case, the NSA could pull the same trick it allegedly uses with American-made routers heading overseas. The NSA intercepts a router shipment, puts a backdoor in the software, packages the routers back up and sends them on. Then it can spy on any networks the routers connect to.
The NSA Secretly Requires All Smart Device Manufacturers in the USA TO HAVE A SECRET BACKDOOR BUILT INTO THEM
US security agency does not deny still using secret backdoors in tech devices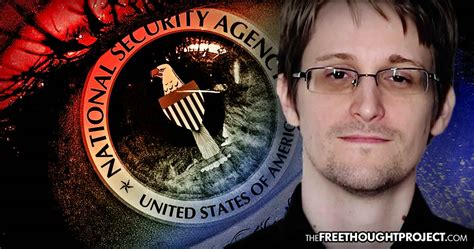 The agency has 'stonewalled' on providing any information on new guidelines following Snowden scandal
https://www.independent.co.uk/tech/nsa-backdoors-encryption-spying-consumer-devices-edward-snowden-b1422933.html
The United States' intelligence agency could use back doors to secretly harvest information from users of consumer electronics without their knowledge or consent.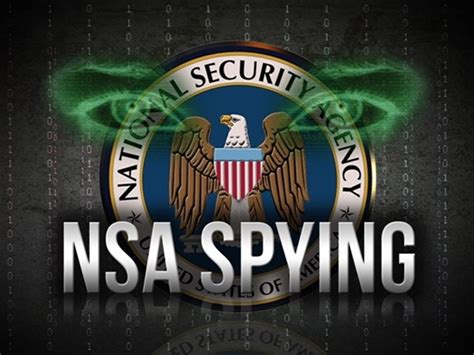 How the NSA Is Collecting Your Data Via Your Devices
https://www.startpage.com/privacy-please/startpage-articles/how-the-nsa-is-collecting-your-data-via-your-devices
Sept. 14, 2020 Fortunately, it looks like the justice system is catching up to the NSA. On September 4, 2020, "the US Court of Appeals for the Ninth Circuit said the warrantless telephone dragnet that secretly collected millions of Americans' telephone records violated the Foreign Intelligence Surveillance Act and may well have been unconstitutional."
Facebook Spy's On You Even When Your Off Of Facebook
The War Against You
Cellphone surveillance – Wikipedia
Cellphone surveillance (also known as cellphone spying) may involve tracking, bugging, monitoring, eavesdropping, and recording conversations and text messages on mobile phones. [1] It also encompasses the monitoring of people's movements, which can be tracked using mobile phone signals when phones are turned on or off

YOUR CELL PHONE CAN BE USED TO EAVESDROP EVEN WHEN TURNED OFF
INTERNET PATROL
https://www.theinternetpatrol.com/your-cell-phone-can-be-used-to-eavesdrop-on-you-even-when-turned-off/
Did you know that your innocent-looking little cell phone can be used to listen in on your regular conversations – conversations which aren't even taking place on your cellphone but just in the room in which your cell phone is sitting – without you even knowing? Known as a "roving bug", this technology can be used for eavesdropping even when your mobile phone is turned off!
This is no urban legend – in fact the evidence came out in some genuine legal evidence, at the Federal court level just this past week.
It turns out that the Feds had been using this method of eavesdropping, which is now known as a "roving bug", to eavesdrop on some mobsters in a sting of the Genovese family. The defense objected, and this past week the Federal court ruled that the use of the roving bug technology was covered under the federal wiretapping law.
"The FBI can access cell phones and modify them remotely without ever having to physically handle them. Any recently manufactured cell phone has a built-in tracking device, which can allow eavesdroppers to pinpoint someone's location to within just a few feet," explained counterintelligence security consultant James Atkinson.
And to use the cell phone's microphone as a room bug.
It's all done by sending a piece of software, remotely, to the cell phone – something which can be done without your ever knowing it was sent and installed on your phone.
"A cellular telephone can be turned into a microphone and transmitter for the purpose of listening to conversations in the vicinity of the phone," confirms the U.S. Commerce Department.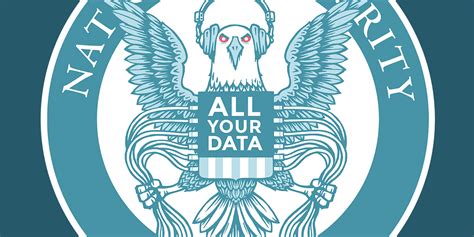 The shocking lengths Google/Android has gone to censor, manipulate, and surveil those who use its Operating Systems and programs EXPOSED…
Dr. Epstein also explained to me that Google stores and analyzes not only every search you've conducted, but also every email you've ever drafted, sent, and even deleted! Android phones spy on you when you're not even using them, he said.
"If you're a grown-up and you've been using the Internet for maybe close to 20 years, Google alone has the equivalent of about three million pages of information about you."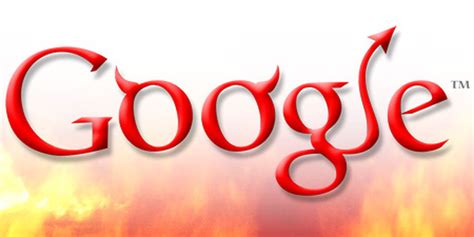 THE CREEPY LINE: DOCUMENTARY ON SOCIAL MEDIA'S MANIPULATION OF SOCIETY
Dr. Robert Epstein's testimony to Judiciary Subcommittee SD 226
On July 16, 2019, the Senate Judiciary Committee held a hearing titled "Google and Censorship through Search Engines," which was presided over by Sen. Ted Cruz (R-TX), chairman of the Subcommittee on the Constitution. Witnesses for the hearing included Karan Bhatia, Google's Vice President for Government Affairs & Public Policy, and several prominent critics. Talk radio host Dennis Prager provided testimony about his lawsuit against YouTube for allegedly restricting the reach of his "PragerU" channel, as did Dr. Robert Epstein — the psychology researcher featured in the documentary The Creepy Line. Dr. Robert Epstein is the former editor-in-chief of Psychology Today, and has spent over 6 years researching the techniques used by social media companies to influence audience behavior.
MORE VIDEOS BELOW
NSA Can Reportedly Track Phones Even When They're Turned Off
https://slate.com/technology/2013/07/nsa-can-reportedly-track-cellphones-even-when-they-re-turned-off.html
The NSA has a diverse range of surveillance capabilities—from monitoring Google Maps use to sifting through millions of phone call records and spying on Web searches. But it doesn't end there. The agency can also track down the location of a cellphone even if the handset is turned off, according to a new report.
On Monday, the Washington Post published a story focusing on how massively the NSA has grown since the 9/11 attacks. Buried within it, there was a small but striking detail: By September 2004, the NSA had developed a technique that was dubbed "The Find" by special operations officers. The technique, the Post reports, was used in Iraq and "enabled the agency to find cellphones even when they were turned off." This helped identify "thousands of new targets, including members of a burgeoning al-Qaeda-sponsored insurgency in Iraq," according to members of the special operations unit interviewed by the Post

Is it possible for a phone to be transmitting even while turned off and the battery removed? YES IT IS
See Below: Q & A Answers
Is it possible for a phone to be transmitting even while turned off and the battery removed?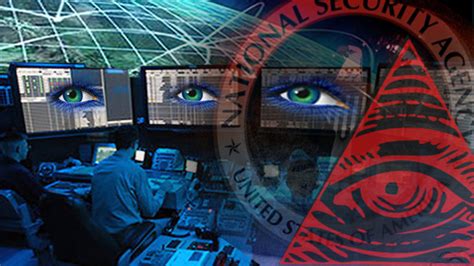 ANDROID MALWARE KEEPS SPYING ON YOU EVEN WHEN DEVICE IS TURNED OFF
(And you think the NSA and Google can't do this?)
A new type of malicious Android software is out in the wild, and its operation is a little unusual and tricky.
https://www.neowin.net/news/android-malware-keeps-spying-on-you-even-when-your-device-is-turned-off/
Named PowerOffHijack, the malware can trick users into thinking that their devices are already turned off, but in reality, they remain active and likely spying on their users as well. According to a report from AVG, the malware was first seen in China and spreads through Chinese app stores. The malware has reportedly infected about 10,000 devices.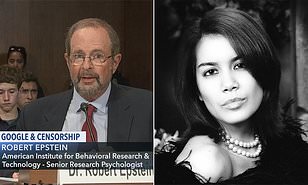 FIRST THEY GOT HIS WIFE, TO TRY TO SILENCE HIM
Wife, 29, of Google whistleblower who exposed meddling in the 2016 election is killed in a car crash after 'she lost control and veered into the path of a tractor-trailer'
By Valerie Edwards For Dailymail.com09:41 EDT 29 Dec 2019
https://www.dailymail.co.uk/news/article-7834593/Google-whistleblowers-wife-29-killed-car-crash.html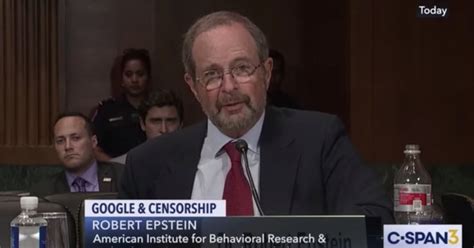 GOOGLE SPYING WHISTLE BLOWER RAN OVER AND KILLED BY GOOGLE STREET VIEW VEHICLE
Google Critic Killed in "Ironic" Car Accident: Struck by Google Street View Vehicle
Prominent research psychologist and author Dr. Robert Epstein, age 60, was killed yesterday afternoon by a Google Street View vehicle while crossing Front Street in San Diego, where he has long resided.
By Camille Johnson, San Diego Union-Tribune
https://www.huffpost.com/entry/google-critic-killed-in-i_b_5351458
San Diego, CA. Prominent research psychologist and author Dr. Robert Epstein, age 60, was killed yesterday afternoon by a Google Street View vehicle while crossing Front Street in San Diego, where he has long resided. Although foul play is not suspected, Epstein's friends are calling the accident "ironic."
Google Street View vehicles routinely drive up and down streets in countries around the world taking photographs of homes, businesses, and playgrounds. For several years, they also secretly recorded unencrypted Wi-Fi signals in more than 30 countries, collecting massive amounts of personal data. According to the company's promotional materials, "The Street View vehicles provide an invaluable service to consumers, who really like having their homes, businesses, and playgrounds photographed. If they didn't want them photographed, they wouldn't have put them there in the first place."
Epstein was a Ph.D. of Harvard University, the author of fifteen books, and the former editor-in-chief of Psychology Today magazine. In recent years, he published a series of essays criticizing various aspects of Google's operations and ethics - Google's Dance, published by TIME, Google's Gotcha, published by U.S. News & World Report, Google's Snoops, published by Dissent, and others.
Most recently, he conducted a series of experiments that prompted media coverage worldwide which appear to show that Google can determine the outcome of close elections by biasing search rankings to favor certain candidates. Based on those experiments, Epstein claimed that to protect voters from undue influence, Google's ubiquitous search engine would need to be regulated and monitored, with political candidates guaranteed equal time in search rankings, just as they are guaranteed equal time on radio and television

Dr. Robert Epstein – Google's Snoops: Mining Our Data for Profit and Pleasure
https://www.dissentmagazine.org/online_articles/googles-snoops-mining-our-data-for-profit-and-pleasure
Twenty-four hours a day, across more than sixty free product "platforms," Google is storing, indexing, and cross-referencing information about the activities of a billion people. What are the 30,000 prodigies at Google, Inc. doing with all that data?
Robert Epstein May 9, 2014

Dr. Robert Epstein - Google's Gotcha
15 ways Google monitors you.
By Robert Epstein May 10, 2013
https://www.usnews.com/opinion/articles/2013/05/10/15-ways-google-monitors-you
Google's Dance
https://techland.time.com/2013/03/27/googles-dance/
Is Google a benign and helpful information company, or is it a massive advertising agency that spies on consumers and puts our privacy and civil liberties at risk? It's all a matter of perception.
By Robert Epstein March 27, 2013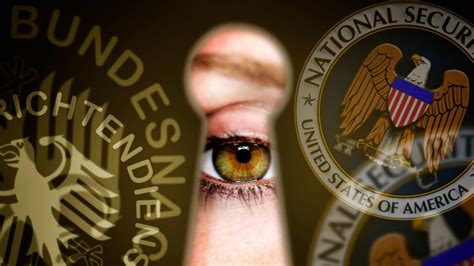 Virginia Defense Contractor that performs Cyber-Intelligence for U.S. National Security Agencies Accused of Paying Software Developer's to Use their SDK Development Platform With Backdoor Malware Spy Function's.
See Below:
Android apps caught spying on 60 million people — what to do now
Google is spying on your private conversations, manipulating search results: researcher
Dr. Robert Epstein is Harvard-trained researcher who believes the four major tech giants have become too dangerous for our democracy.
He thinks the massive amount of surveillance, censorship, and manipulation carried out by the likes of Google is a threat to free speech and personal autonomy.
"Do we want a private company that's not accountable to the public, any public anywhere in the world, deciding what 2.5 billion people around the world can or cannot see?" he asks
For more read below: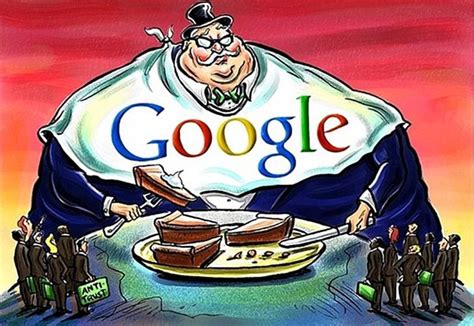 Google is spying on your private conversations, manipulating search results: Harvard-trained researcher
LIFESITE: Tue Sep 1, 2020
https://www.lifesitenews.com/blogs/google-is-spying-on-your-private-conversations-manipulating-search-results-harvard-trained-researcher/
The shocking lengths Google has gone to censor, manipulate, and surveil those who use its programs EXPOSED…
Dr. Epstein is a psychologist, professor, author, and journalist who earned his Ph.D. in psychology at Harvard University in 1981. He testified at the U.S. Congress about his research last year.
"The message I'm trying to get out there has nothing to do with my political views," Dr. Epstein told me today. "We need to set our politics aside and try to understand what's happening with the tech companies and especially the way they're affecting democracy."
I was blown away by the research Dr. Epstein has conducted. He's done a number of studies that definitively show that Google is manipulating search engine results. I asked him why, given his liberal political views, he isn't happy about what's going on.
"These companies are using this power strategically and deliberately and on a very large scale," he responded. "I don't care who these companies are favoring right now. The fact is, they shouldn't have this kind of power…whoever they're favoring today might not be who they're favoring tomorrow."
He also said Google and other companies like it are unaccountable to anyone and that that's a serious threat to democracy.
"These are big issues involving surveillance, involving censorship, involving free speech, human autonomy. They're much bigger issues than, you know, who's going to win the next senatorial race or presidency…this year is a watershed year…this is the year where we either wake up and try to fight these companies or we will be turning over democracy to these companies."
During President Obama's second term, six federal agencies were run by former Google executives, he added. Under Trump, all of those people have been kicked out, and the lawsuits have started again. Dr. Epstein said that if Joe Biden gets elected in 2020, those lawsuits will be dropped.
"You have to get away from Google. That's the first thing…you must not use Gmail…you've got to dump Chrome, Google's browser. You've gotta dump Android, which is Google's operating system."
Dr. Epstein, who was featured in the documentary The Creepy Line, said he doesn't believe that regulation will get us out of this mess. As individuals, we must take measures to have our privacy protected while online. He said people should use Brave, Proton Mail, and StartPage.com for browsing, email services, and search engine queries. He urged people to visit www.StopBigTechNow.com.
"Regardless of our political affiliation, we really have to ask, do we want a private company that's not accountable to the public, any public anywhere in the world to be deciding what 2.5 billion people around the world can or cannot see?"
Google adtech business to face formal EU probe: sources. Jun 18, 2021
Alphabet unit Google could face its biggest regulatory threat, with EU antitrust regulators set to open a formal investigation into its lucrative digital advertising business before the end of the year, said people familiar with the matter.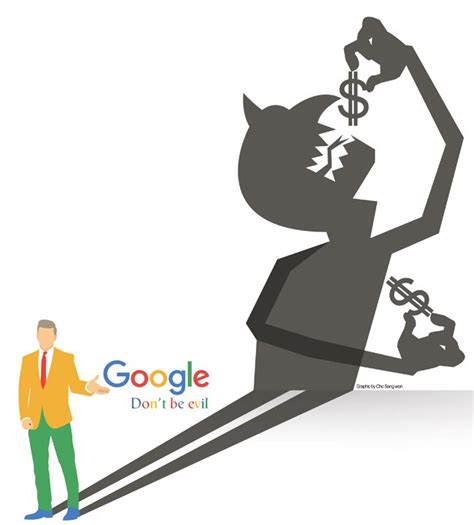 How Google Monitors Every Move You Make without You Ever Knowing
https://www.theonespy.com/how-google-monitors-every-move-you-make/
ANDROID DEVICE
Your very own android device is revealing all of your personal stuff to Google as you breathe. It is assuredly a postern for google to know all about you. Google could be tracking and recording your every location on your Android device, and you may not even know it!
There is no indecision in saying that, in the contemporaneous stage of an internet, one cannot benefit the luxury of privacy. It is becoming somewhat impossible with the development in technology. You may get the impression that it is safe to save all of your personal data and information which comprise all of your pictures, videos and other documents in Google Drive. But only till you don't get to know that it is not only you who can access all of your personal stuff. Your data might be secure from everyone else but it is not at all safe from the one technology giant i.e. Google itself. Google In-corporations keeps an eye on all of your web activities to judge your personality and from your own profile, perhaps, "simplify" your browsing activity. Unreasonable, isn't it? Yeah, undoubtedly. But the thing is that you cannot just think of living without this tech giant. It completes your life, doesn't it?
Here are some of the means Google Inc. keeps an eye on your data without you even knowing that:
EMAIL ACCOUNTS
The emails you send or receive using your Google account are all easily reachable for the Tech giant i.e. Google. Google has elucidated its email scanning practices in terms of service update, informing users that incoming and outgoing emails are scrutinized by automated software.
"This is not the worst thing Google does," said Jim Killock, executive director of the Open Rights Group. "But like anything like this, if people are concerned about it they should be able to completely switch it off if they want to."
The updated terms of service were clarified to specifically state:
"Our automated systems analyze your content (including emails) to provide you personally relevant product features, such as customized search results, tailored advertising, and spam and malware detection. This analysis occurs as the content is sent, received, and when it is stored."
SEARCH TERMS
Just for a reminder, your search history does not remain only with you. Google is well cognizant of whatever you search for in the Google search box. But unfortunately, it is impossible for us to stop using the search box google offers us.
WEBSITES VISITED
What about all the range of plentiful websites you visited? Obviously, google knows all about that too. It has got a complete record of whatever sites you've ever visited. And while browsing data is aggregated differently than information from Google services, if you visit sites running Google Ads or Google Analytics software, Google also by and large know what you look at and what you click. This is also not concealed from google.
ANDROID DEVICE
Your very own android device is revealing all of your personal stuff to Google as you breathe. It is assuredly a postern for google to know all about you. Google could be tracking and recording your every location on your Android device, and you may not even know it!
WEB APPS
Google judges you by the type of applications you install and use on your phone and for what resolutions. Yes, google discerns it all.
SOCIAL MEDIA ACCOUNTS
Whatever social media account you are using whether it is Facebook, Twitter or Google+, tech giant checks out all of your goings-on on all of your accounts.
ONLINE SHOPPING HISTORY
Whatever you purchase online, Google has a record of it as it has kept an eye on you- and is "kind" enough to refer you ads of similar products you purchased online on any website.
UPLOADS AND DOWNLOAD
That's not all. You in all probability use Google Chrome as a web browser. Everything you upload or download from Google Chrome is also within Google's eagle eye. It's not going to spare you even from that. Basically put, there are very few corners of modern life that Google doesn't trace.

Google spying on calls and messages
Google's Messages and Dialer apps for Android devices have been
collecting and sending data to Google without specific notice and
consent, and without offering the opportunity to opt-out, potentially in
violation of Europe's data protection law.
These are the pre-installed apps by Android. If that article proves to be
correct, Google will be in very deep shit.
Did you really expect anything else from this evil company?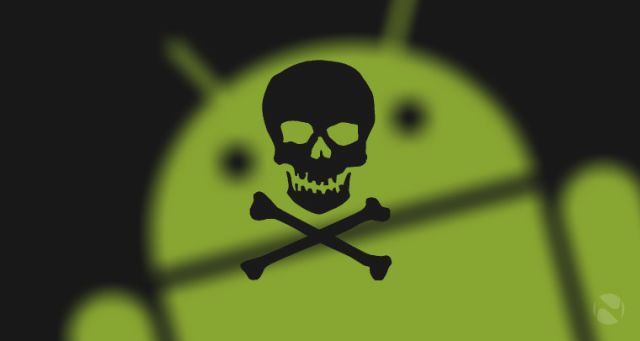 PRE INSTALLED GOOGLE APPS THAT DO NOT PROVIDE ACCESS TO SETTINGS OR THE ABILITY TO OPT OUT
NOR IS REASONABLE DISCLOSURE EVER PROVIDED
Dialer and messaging app recording phone numbers, message content. Are these the same as the default phone and
"Messages" icons? Is there such a thing as a 3rd-party dialer? I didn't realize that was an "app".
Android's Messages, Dialer apps quietly sent text, call info to Google
https://www.theregister.com/2022/03/21/google_messages_gdpr/
Hashed text, phone call logs collected without opt-out nor specific notice
Thomas Claburn in San Francisco on 21 Mar 2022
According to a research paper, "What Data Do The Google Dialer and Messages Apps On Android Send to Google?" [PDF], by Trinity College Dublin computer science professor Douglas Leith, Google Messages (for text messaging) and Google Dialer (for phone calls) have been sending data about user communications to the Google Play Services Clearcut logger service and to Google's Firebase Analytics service.
"The data sent by Google Messages includes a hash of the message text, allowing linking of sender and receiver in a message exchange," the paper says. "The data sent by Google Dialer includes the call time and duration, again allowing linking of the two handsets engaged in a phone call. Phone numbers are also sent to Google."
The timing and duration of other user interactions with these apps has also been transmitted to Google. And Google offers no way to opt-out of this data collection
https://www.scss.tcd.ie/doug.leith/privacyofdialerandsmsapps.pdf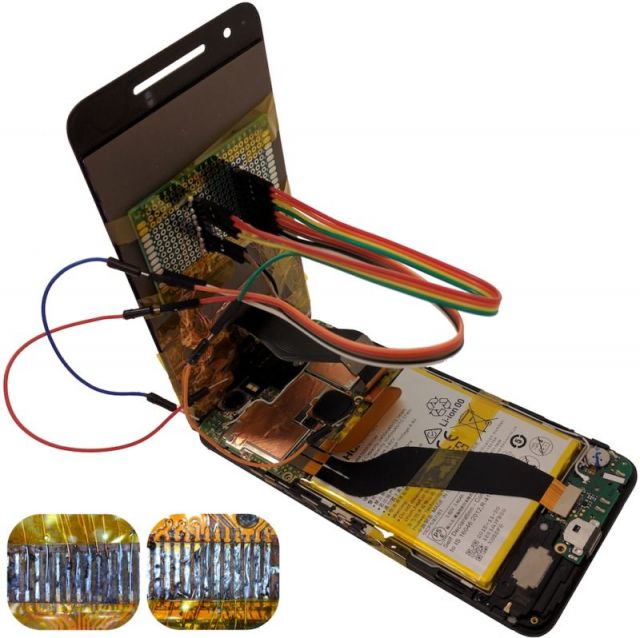 Secret chips in replacement parts can completely hijack your phone's security
https://arstechnica.com/information-technology/2017/08/a-repair-shop-could-completely-hack-your-phone-and-you-wouldnt-know-it/
Booby-trapped touchscreens can log passwords, install malicious apps, and more.
YES REPLACEMENT PARTS CAN HAVE SPY CHIPS HIDDEN INSIDE THEM
BUT HOW CAN YOU REALLY KNOW WHAT THE MANUFACTURERS THEMSELVES HAVE BUILT INTO THEIR SMART DEVICES?
EVEN DIRECTLY INTO THE MOTHERBOARD?
The research, in a paper presented this week at the 2017 Usenix Workshop on Offensive Technologies, highlights an often overlooked disparity in smartphone security. The software drivers included in both the iOS and Android operating systems are closely guarded by the device manufacturers, and therefore exist within a "trust boundary." The factory-installed hardware that communicates with the drivers is similarly assumed to be trustworthy, as long as the manufacturer safeguards its supply chain. The security model breaks down as soon as a phone is serviced in a third-party repair shop, where there's no reliable way to certify replacement parts haven't been modified.
The researchers, from Ben-Gurion University of the Negev, wrote:
(The Israelis ate the World's Top Experts on High Tech Spying and Intelligence.
Graduates of Israeli Military Intelligence Unit 8400 Dominate Silicon Valley and working closely with the CIA)
The threat of a malicious peripheral existing inside consumer electronics should not be taken lightly. As this paper shows, attacks by malicious peripherals are feasible, scalable, and invisible to most detection techniques. A well motivated adversary may be fully capable of mounting such attacks in a large scale or against specific targets. System designers should consider replacement components to be outside the phone's trust boundary, and design their defenses accordingly.
Chip-in-the-middle attack
To pull off the attacks, the researchers started with a normal touchscreen and embedded a chip in it that manipulates the communication bus, which transfers data from device hardware to the software drivers included with the OS. This technique simulates a "chip-in-the-middle" attack, in which a malicious integrated circuit sits between two end points and monitors or modifies the communications they exchange.
The malicious chip contains code required to surreptitiously carry out a variety of actions the end user never initiated. The researchers' booby-trapped touchscreen, for instance, logs unlock patterns and keyboard input, takes pictures of the user and sends them to the attacker, replaces user-selected URLs with phishing URLs, and installs apps of the attacker's choice. A second class of attacks uses the chip to exploit vulnerabilities in the OS kernel. To keep the attack stealthy, the chip can also turn off power to the display panel while the uninitiated actions are performed. (In the following demonstration videos, researchers left the display on, presumably to make it clearer how the attack worked.)

Google is Spying on You (Google's Android Auto Technology)
https://www.theonespy.com/google-is-spying-on-you/
A report was published not long ago that proposed Android Auto is gathering more information than it ought to. The report that was published by Motor Trend publications also stated that since Google's android auto is gathering more than the required information, a very big name of in the vehicle industry "Porsche", decided not to use this technology in their vehicles. So instead of using this technology, Porsche opted for a similar technology introduced by Apple, Car Play. Since Google's android auto was gathering more than the required piece of information, Porsche was worried that Google can keep an eye on the movements of their car users. And it is quite a concern for them, forced them to opt for Apple's car play. What Porsche did was to ensure the security and privacy of their customers, for no firm would like that their product puts their very own customer's security at risk. So when they found that using Google's Android Auto technology will enable google to spy on their customers, they were left with no other choice but to use other available technologies for the same purpose. And as a result of this scenario, Porsche decided to use Apple's car play said the report.
However, the tech giant Google, who has always been accused of spying or having access to people's personal data, has rejected the report published by Motor Trends. Google has issued a statement to a number of different publications, including the Motor Trend, in which Google has denied the allegations of spying and collection of data more than they are ought to.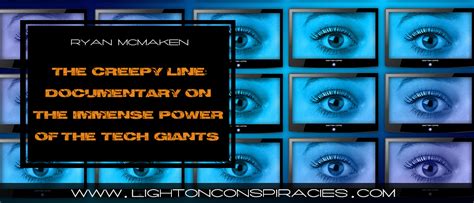 BREITBART
'The Creepy Line' Documentary Explores How Google and Facebook Can Undermine Democracy
https://www.breitbart.com/tech/2018/10/22/the-creepy-line-documentary-highlights-the-influence-of-google-and-facebook/
The Creepy Line and Alex Wong/Getty
LUCAS NOLAN 22 Oct 2018
The new documentary The Creepy Line explores how the Masters of the Universe in Silicon Valley can utilize their platforms to suppress speech and undermine democracy — a topic of vital importance for elections in 2018, 2020, and beyond.
The Creepy Line is a new feature-length documentary that explores how Silicon Valley tech companies can use their vast influence to crack down on speech and undermine democracy. The film focuses specifically on Facebook and Google, and analyzes exactly what these companies do once they have unlimited access to user's data. The film uses first-hand accounts, scientific experiments, and detailed analysis to explore the risks of allowing these two tech giants free reign over the personal information of millions of people.
The title of the documentary is lifted directly from the words of former Google CEO Eric Schmidt, when during an interview in 2010 he explained Google's code of conduct: "The Google policy on a lot of things is to get right up to the creepy line and not cross it."
The new feature-length documentary is directed by M.A. Taylor and features interviews with prominent figures such as Dr. Jordan Peterson, Dr. Robert Epstein of the American Institute for Behavioral Research and Technology and Peter Schweizer, President of the Government Accountability Institute and author of Clinton Cash.
CCP Biometrics, Buying Food With Your Face. Google Developed Social Credit Tracking Systems
The War Against You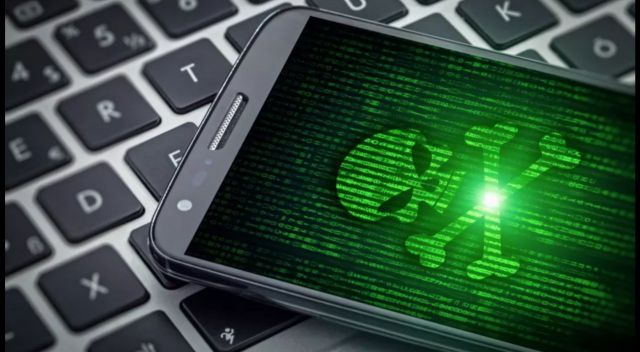 Google Uses Your Data to Spy on You – VPNRanks
https://www.vpnranks.com/blog/is-google-spying-on-me/
Apr 10, 2022It would be foolish to deny that Google cannot spy on you with all the information it has on all of us collected through Android apps, desktop programs, and other cloud-based services. The many cases of user privacy breaches from Google bear testament to the fact that Google knows way too much about us and is using our data to spy on people.
Internet without Google today would be almost unimaginable. And that is scary.
It's scary because data is the currency in the modern age and Google controls most of it. In every phone, computer, and pretty much any device you can think of, there's likely to be some trace of Google in it in the form of an app or a service.
It would be foolish to deny that Google cannot spy on you with all the information it has on all of us collected through Android apps, desktop programs, and other cloud-based services.
The many cases of user privacy breaches from Google bear testament to the fact that Google knows way too much about us and is using our data to spy on people.
Although no one really knows fully the extent to which Google can spy on us, this article discusses:
WHAT WE KNOW FOR SURE.
What information does Google record?
As soon as you have signed in to any of your accounts, Google starts tracking the following information straightaway:
How you search
What was your search all about
Users search patterns
Ads in which you are interested
Links you click
Viewed images by users
Videos watched by users
However, Google categorically states in its terms of service and its privacy policy that it performs all the above actions accordingly. Therefore, it is in your own interest to read all these documents at least for once to know how Google uses and stores users' information.
Can Google track search history even when users are logged off?
When you use internet for any reason, your identity traces are still accessible. You can consider these traces in the form of IP addresses, cookies and so on. Therefore, even if you are not signed into your Google account, you provide a lot of information about yourself by just being online.
Here is the list of information you provide to Google that consists of:
IP address
Your geographical location
Information about Google services you use
Ads you click and where those ads are placed geographically
Devices by which you access Google and other apps
What Google collects (Examples)
Surprisingly, Google keeps an eye on your online activities by the help of accessing your information like name, email addresses, phone number, credit card and others. It also records your emails, photos, videos, map searches, documents, and browsing histories
How can I stop Google from tracking my data
See Link For More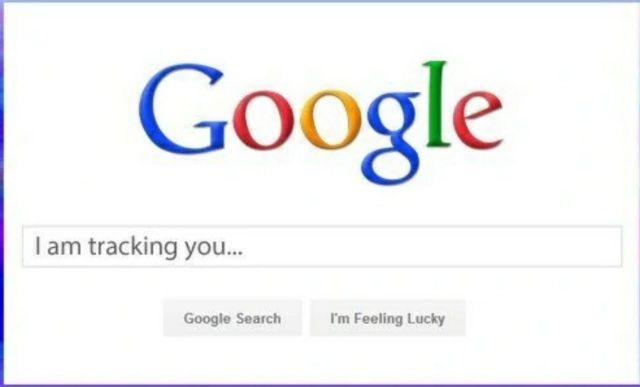 GOOGLE SPYING WITH PLAUSIBLE DENIABILITY USING OTHER COMPANIES SOFTWARE APPLICATIONS
IF IT IS IN GOOGLE PLAY, THEY GOT YOU
Google Might Be Spying On You Through Your Android Device
https://gadgets-africa.com/2020/07/24/google-is-spying-on-android-devices/
Google Android Lockbox
According to a new report, Google has an internal program called "Android Lockbox". As much as it sounds like a safe space, it really isn't. Here, Google employees can monitor Android users time and interactions with different apps.
What's funny about this is that it looks like it is mostly based on apps that are competing with the company's own apps. According to the report, the employees are able to see the data about other apps on any device that has been certified to use Google services.
You already know that a lot of apps collect our data whenever we are using our devices. This ranges from location, emails, contacts and other bits of personal information. Of late, Chinese apps and TikTok have been receiving the most heat based on this issue. However, now it looks like our trusty Google is doing it on a much higher level on Android devices.
Google claims that this data from the Android Lockbox will allow them to offer a more personalized experience in spite of it providing data for competitive research to the company.
They note that the program gets 'useful information' from the Android Lockbox when users agree to share information with Google. Remember the last time you were setting your phone and Google asked if you would like to share your experience with them based their device?Well, that's probably the time you gave them this access. while setting up their smartphone. So you may want to think twice before agreeing to everything in the setup process.
Also, not everyone is allowed access to this information. In order to gain access, employees have to request permission and the requests are sometimes denied.
Google did respond to the report from The Information and admitted that it has access to usage data from rival apps. The company defended it by saying the program is public and that any developer can also access similar data.
CEO, Sundar Pichai, is due to testify in front of Congress over antitrust issues. Let's wait and see if Congress will ask Pichai about this.
(Not a Damn Thing of Any True Significance)
Your Android Phone Has Spyware & It's From Google By Alexander Maxham
July 24, 2020
https://www.androidheadlines.com/2020/07/google-android-lockbox-tracking-tiktok-facebook-instagram-gmail
If you thought Google already had a lot of data on you, think again. Apparently, according to a new report, Google has an internal program called "Android Lockbox" where Googlers can monitor Android users time and interactions with different apps. Usually those that are competing with Google's own apps.
The service works through Google Mobile Services, which means that employees are able to see this data about other apps on any device that has been certified to use Google services. This data will show how often an app is used and how long it has been used.
Massive NSA spying program revealed by whistleblower Edward Snowden -
Edward Snowden has leaked top secret documents that show just how big the NSA's surveillance program has got. Boundless Informant and Prism together can monitor your email, your Facebook, and even your Skype calls.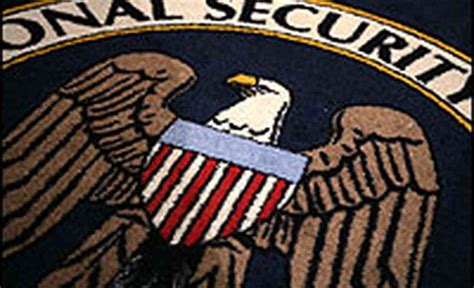 Android apps caught spying on 60 million people — what to do now
By Tom Pritchard
Published April 07, 2022
Uninstall these 11 apps right now
https://www.tomsguide.com/news/android-apps-caught-spying-on-60-million-people-what-to-do-now
Update: Not even antivirus apps are safe for you to download, so be vigilant about what you install
Google has pulled 11 apps from the Google Play store after discovering they secretly included software for harvesting user data. According to The Wall Street Journal(opens in new tab) the apps had been downloaded to over 60 million devices.
Those apps are reportedly including several Muslim prayer apps, speed trap detectors, QR code readers, weather apps and more. But despite their differences, each app contained code that could harvest sensitive user data.
The duo found that data being harvested is said to include precise location, email addresses, phone numbers plus data about nearby devices. The code can also apparently collect information pasted from the clipboard, and scan parts of a phone's files system — including WhatsApp's download folder.
While the apps are no longer available to download on Google Play, anyone with the apps installed is still at risk. A full list is available on the security researchers' blog(opens in new tab), but if you have the following apps installed, get rid of them right away:
Speed Camera Radar by Road Soft(opens in new tab)
Al-Moazin Lite (Prayer Times) by Parfield(opens in new tab)
WiFi Mouse(remote control PC) by WiFi Mouse(opens in new tab)
QR & Barcode Scanner by AppSourceHub(opens in new tab)
Qibla Compass – Ramadan 2022 by AppSourceHub
Simple weather & clock widget by Difer(opens in new tab)
Handcent Next SMS-Text w/ MMS by Handcent(opens in new tab)
Smart Kit 360 by Kafui Utils(opens in new tab)
Al Quran Mp3 – 50 Reciters & Translation Audio by RabbiApps(opens in new tab)
Full Quran MP3 – Ramadan 2022 – by AppSourceHub
Audiosdroid Audio Studio DAW by Audiosdrois OU(opens in new tab)
You might also want to uninstall any other apps from those developers just to be on the safe side.
The malware code was reportedly developed by Measurement Systems, a Panamanian company with alleged ties to a Virginian defense contractor that performs cyber-intelligence for U.S. national security agencies.
The Wall Street Journal alleges that the company paid developers to add its software development kits to apps. One developer also told WSJ that Measurement Systems claimed to be collecting data for ISPs, financial services and energy companies.
Measurement Systems has denied the allegations, telling the Wall Street Journal that "The allegations you make about the company's activities are false. Further, we are not aware of any connections between our company and U.S. defense contractors"
Now is as good a time as any to invest in one of the best Android antivirus apps, which can scan your phone for known threats and act accordingly. Just because an app is available on an app store doesn't mean it's safe.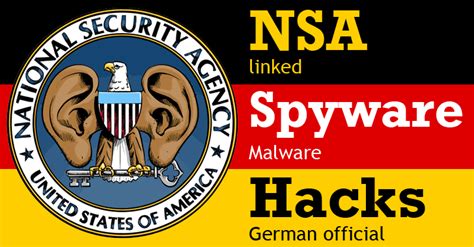 The Use of Meta Data by Everyone Else May Seem Limited and Inconsequential.
But the NSA has Truly Massive Databases that can be Analyzed to Reveal Almost Anything
What is Wrong About the NSA Tracking the Location of Cell Phones?
https://www.theonespy.com/what-is-wrong-about-the-nsa-tracking-the-location-of-cell-phones/
According to news from the Edward Snowden documents, the Washington Post has reported that the NSA is collecting data on cell phone locations on a mass scale, almost 5 billion a day throughout the world. This story is damaging for a number of reasons.
Firstly, the NSA is not supposed to spy on Americans without a warrant or a court order premised on a specific link to a foreign terrorist. The NSA is treating cell phone networks as having an international character which crosses borders as an absolution of the responsibility they have to not spy on people in America even if that is where the phones and its users are. Keeping lists of the location of cell phones does count as spying. It was informed that a bulk collection of call records known as telephony metadata was legal somehow but wasn't even surveillance as it didn't include anything of the sort. The public has been lectured a number of times about how harmless metadata is and how it is only those uninformed who worry about it.
BUT THIS IS A MASSIVE LIE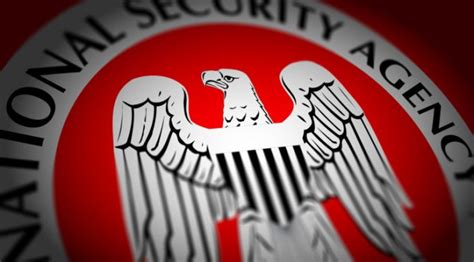 Is it possible for a phone to be transmitting even while turned off and the battery removed?
https://security.stackexchange.com/questions/65382/is-it-possible-for-a-phone-to-be-transmitting-even-while-turned-off-and-the-batt
Is it technically or theoretically possible for any part of a mobile phone's circuitry to be still on and transmitting even while turned off and the battery has been removed? If so, how?
I am thinking perhaps it could remain in a low power state and certain chips and capacitors could hold their charge for a while. Is this plausible or no?
NB: this question is distinct and more specific than this question so it is not a duplicate.
malwaremobilephonerootkitssmartphone
If there's another battery (or a supercapacitor, or whatever), it's possible to remove the first battery, but then the question becomes "with two batteries, can they be hot-swapped?", which is quite a different question

So – no, without a source of power, it is not possible to draw power necessary for functioning, certainly not longer than a few seconds. Now, the real question appears to be "is it possible to hide another battery inside the device?"

If you have a phone with a removable main battery, you can try this:
Disable the cellular network, GPS, WiFi, Bluetooth etc on your phone by turning them off manually and then putting the phone into flight mode.
Make a note of the current time shown on the phone and on your PC by writing it down on paper.
Shut down the phone, remove the main battery and the SIM card. Now wait 5 minutes.
Put the main battery back in, but not the SIM card and then turn the phone on again. The phone should still be in flight mode.
Note the current time on the phone again and the current time from your PC.
Remember when in Flight Mode and without the SIM card, the phone cannot get a time update from the cell tower. If a phone just stored the current time in flash memory before shutting down, then on powering on the phone it would be 5 minutes behind and match the time you wrote down on paper. This is because it would not know how much time had elapsed from when the phone had shut off and when it was turned on again. However that is not what happened, it kept up with the current time even when shut off and the battery was removed. That is because of the second battery on the phone.
This HowStuffWorks article looks into the inside of a digital mobile phone. Quoting from the article: "As you can see in the picture above, the speaker is about the size of a dime and the microphone is no larger than the watch battery beside it. Speaking of the watch battery, this is used by the mobile phone's internal clock chip." This would be similar to the function of a CMOS battery in every PC/laptop. There is also a February 2010 patent mentioning a primary and secondary battery of different size and capacity: "The first battery may discharge during use of the mobile phone without simultaneous discharge of the second battery. Upon discharge of the first battery, the second battery may not be automatically activated."
A standard silver cell watch battery has a capacity of 200 mAh, a Zinc-air battery has a capacity of 620 mAh. From personal experience, my battery in my wristwatch has lasted for over a decade as it was just keeping the time, running alarms and the odd stopwatch. I am not certain which capacity the secondary battery is which is installed on most mobile phones but it could contain a newer, powerful one installed by the manufacturers. The design of mobile phones is typically a closed design. There is a new micro-battery that could fit in and power a credit-card-thin device and be charged 1,000 times faster than regular batteries. Therefore every time you charged your phone, it would charge the secondary battery as well.
When the phone is turned off and the main battery is removed, the secondary battery could do more than just keep track of the time. It is all connected to the same circuitry so it could leave certain chips powered on in a low power state, for example the GPS, the microphone, the camera, or the closed baseband processor on every mobile phone.
Now, hypothetically the secondary battery could be remotely activated and periodically do a burst transmission every x minutes and send GPS coordinates or microphone recordings back to your favourite 3 letter agency. If the chips were just passively transmitting, perhaps they need a StingRay or Reaper drone in the area to boost the signal. The cell tower itself may be powerful enough to pick up the signal.
This article states that the NSA can technically listen in to the microphone of an iPhone even if it is switched off. In Edward Snowden's conversations with Laura Poitras he advised her to put her mobile in the freezer. In Snowden's NBC interview he mentions "They can absolutely turn them on with the power turned off to the device". He even took out the main battery in his phone before a recent Wired interview. Removing the main battery may not be enough to avoid surveillance.
If I add a thick layer of tinfoil to my hat, perhaps everyone's mobile phones have been converted to an always on bugging and tracking device by NSA. They could have bugged every phone and home in the world whether their phones were turned on or not. You could get intel on anyone, anywhere. This could be why NSA does not allow mobile phones in their secure environments. It could activate every time it picks up speech then do a burst transmission at certain intervals. Maybe it only does that if you mention certain key words but maybe the phone does not have that capability with only the second battery running. Usually that analysis usually takes place in the basement of Fort Meade.
I would not be surprised in the slightest if there was a big black screen system with a map inside the NSA with coloured dots all over it. The green dots would be the people with their cellphones turned on and transmitting audio and GPS coordinates back to NSA. Then the orange dots would be people in "flight mode" or who have turned their phone "off", but their phone is still communicating with the tower. Then blinking orange dots for people who have turned their phone off and removed their SIM card, but their phone is still trackable by the unique IMEI on their device. Then red dots for people who have turned their phone off and removed the main battery. Highly suspicious behaviour obviously. A Reaper or StingRay would then be dispatched to the red dot's location.
How would you potentially stop surveillance from our mobile phone even with the battery removed?
Open the phone and remove the secondary battery. This may be difficult if the battery is hardwired to the circuitry and could damage the phone. This will definitely void the warranty as well.
Use a Faraday cage for when you want to go 'off the grid'. Some retailers are selling this as a small pouch or bag you can put your phone in. The effectiveness of this has not been tested.
Do not take your cellphone to places where you do not want to be found.
Destroy your cellphone and get a fully open source WiFi only device (if such a thing exists). Only turn on the WiFi when you want to connect to something. This means no closed source secondary operating system running the closed baseband processor, no GPS and no cell tower connection. You could connect out through various WiFi hotspots using a VPN or Mesh networks instead.
As Brill would say, "The more technology you use, the easier it is for them to track you."
@Clockwork-Muse, like I said, it does not seem that implausible if they use a quick burst transmission, or the device is kept in a very low power state waiting on a special command from the cell tower. Either that or a Reaper/StingRay needs to be in the area to boost/pick up the signal. Do not discount advances in battery technology (as linked above). Also do not discount coercion from NSA (using an NSL) to force mobile phone manufacturers to implement certain types of (more powerful) secondary batteries in every phone.
– zxnmqwop
But with a right level of paranoia, if someone really manufactured a phone with a hidden second battery (why else would it be hidden if it wasn't a secret feature), then they could actively counter these detection methods, and pretend as if they didn't have that secret battery. If they put it in for some nefarious purposes, they could be intentionally lying about the time, to fool you. (I'm not saying I hold it likely, just saying that if there really was such a clandestine battery, the methods with the timekeeping wouldn't be enough to decide.
You must define "transmitting". There are two categories; active and passive. Active transmissions require relatively large amounts of power to actually send out data whereas passive transmissions require little to no added power and could represent a NFC transmission such as an RFID chip being read by a scanner.
There are also some theoretical transmissions types. One is listed here.
that said, physical location would be relatively easy to establish via triangulation with a couple high-powered receivers within range (~50 feet max?)
Before It's News®
is a community of individuals who report on what's going on around them, from all around the world.
Anyone can
join
.
Anyone can contribute.
Anyone can become informed about their world.
"United We Stand" Click Here To Create Your Personal Citizen Journalist Account Today, Be Sure To Invite Your Friends.