NSA Live Keyword Surveillance Triggers Attack on Live Broadcast in Retaliation for Speaking About Forbidden Subject. Remote Dream Disruption. Voices in Your Head-Voice to Skull Gang Stalking
Friday, August 12, 2022 4:56
% of readers think this story is Fact. Add your two cents.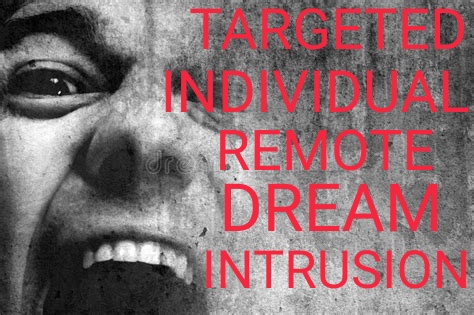 NSA Live Keyword Surveillance Triggers Attack on Live Broadcast in Retaliation for Speaking About Forbidden Subject
Remote Dream Intrusion and Sleep Disruption – When Your Dreams Aren't Your Own
Voices in Your Head? Yes, But Simple Audio Recording Equipment Can Capture Voices in Sound Frequency Signal
Voice to Skull Gang Stalking
ELF Power Grid – Electrical Grid Used to Track, Target and Attack
The Public Has Been Misled on the Type of Energy Attacks Most Commonly Used, to Confuse the Public and Prevent Proof of Attack Detection
Lookoutfa Charlie Has Been Researching and Reporting on These Technologies and is Building a Large Archive of Growing Evidence
BLUE CUBE – THE LEADER IN LONE WOLF TECHNOLOGY – V2K AND RF TARGETING SERVICES
TheWarAgainstYouAugust 11, 2022
Gang Stalking Team For Hire
TARGETED INDIVIDUAL MERCENARIES
ELF Power Grid – Voice of God – Weaponized Extremely Low Frequency – RF Radio Frequency
TheWarAgainstYouAugust 11, 2022
ELF – POWER GRID FOLLIES – AN END TO THE THEORIES – WEAPONIZED RF – RF WEAPONS – VOICE OF GOD
Hearing Voices in Your Head- Propaganda Remote Voice Predictive Programming
TheWarAgainstYouAugust 11, 2022
ROOT CANALS – RF / ELF WEAPONS IN THE WOODS – VOICE HEARING PROPAGANDA
Remote Voice Predictive Programming
Lookoutfa Charlie 264
Audio propaganda blast from one night of TV.
Spooky sounds in the woods? Yes. But they are man-made.
Remote Dream Intrusion Attack. Dream Subversion/Programming
TheWarAgainstYouAugust 11, 2022
WHEN YOUR DREAMS ARE NOT YOUR OWN – SUBVERSION OF DREAMS – WEAPONIZED RF – ELF – HAARP – HUM
PULSE WAVE PSYCHIC DRIVING
At one point in the video, the screen states "All cases have been the same, man-made, pulsed signal." …I am referring to all recordings I have analyzed of sleeping / night time audio.
Category: 5G/Technology/EMF Electromagne,Electronic Harassment,Nano technology ,Technology (RFID, DWave, CERN)
v2k, voice of god, weapons, infrasound, ultrasound, woodpecker, electromagnetic
———–*———–*———–*
When you fall asleep listening to a movie, podcast, music or ANY Audio input-
AUDITORY INPUT THAT IS HEARD WHILE SLEEPING WILL DIRECTLY INFLUENCE YOUR DREAMS
I can personally validate that this is true.
I have had many strange and amazing Dream Experiences that were directly caused by what I was listening to when I fell asleep.
Now, it has been ESTABLISHED that Remote Targeting using EMF, Radio Frequency, Microwave, etc. Can input Visual and Auditory Stimulus.
This Technology when used on a Sleeping Subject is even far more powerful. It allows for a much deeper penetration and it bypasses Conscious Awareness and RESISTENCE or REJECTION of the Input.
This could be used to Subconsciously Program a Subject. And the majority of the population does not remember most of their dreams.
@OratorBlog
———–*———–*———–*
NSA Keyword Surveillance Live Podcast Triggers Targeted ELF Blast Attack-Forbidden Subject Retaliation
TheWarAgainstYouAugust 11, 2022
Live YouTube Broadcast Triggers Remote Targeted Attack. NSA Keyword Tracking Alert. ELF Blast Caught on Video
Lookoutfa Charlie
PODCASTER TARGETED AND BLASTED
FOR SPEAKING ABOUT FORBIDDEN SUBJECTS
YOUTUBER HIT WITH ELF BLAST AFTER TALKING ABOUT RANDY WEAVER AND RUBY RIDGE FOR 50
100% proof this is a very real, mechanical vibration. And proof is it operating on keywords. It is AI controlled and does not rely on spooks hiding in the bushes. People need to quit thinking so 1900's. It was able to affect his dwelling before he was done with the video.
It is the shill and mole game to attempt to ask people to use the wrong equipment to prove this exists. This weapon creates a very real vibration. Which creates a very real sound. These are facts. My channel, which is slowly being uploaded here, is a giant body of evidence. It is impossible to come to conclusions without looking at the entire body. I hope to have it all uploaded here within a month or so.
Before you ask noob questions, do your research on this channel. You cannot be brought up to speed on this subject within five minutes. It's just a fact. It takes a lot of understanding.
I say twice in the video that I have "heard this voice a thousand times". What I am referring to is hearing that voice in audio recordings. I have heard that exact voice in so many audio samples from around the world, I lost count. It is not unique or special.
This YouTuber didn't even know what hit him. After speaking about Randy Weaver for 50 minutes, he was suddenly hit with a pulse that "appears" to strike from right behind his head. It scared the shit out of him and threw him off subject. In this video, I prove what this pulse is.
This is weaponized frequency and vibration that people blame on hauntings, angels, demons, UFO's, ghosts, Bigfoot, Interdimensional beings, etc. ..but is nothing more than a weaponized surveillance system. It collects keywords and will begin offensive "operations" when the right key words are repeated.
NSA KEYWORD SURVEILLANCE TARGETED INDIVIDUALS THROUGH POWER LINES
TheWarAgainstYouAugust 11, 2022
Before It's News®
is a community of individuals who report on what's going on around them, from all around the world.
Anyone can
join
.
Anyone can contribute.
Anyone can become informed about their world.
"United We Stand" Click Here To Create Your Personal Citizen Journalist Account Today, Be Sure To Invite Your Friends.