2 Opposing New World Orders, Both Lead to Enslavement. SWIFT vs BRICS & Belt Road. Collapse of Globalism, Global Hegemony, Rigged World Finance and the Battle for World Domination
Wednesday, October 5, 2022 14:10
% of readers think this story is Fact. Add your two cents.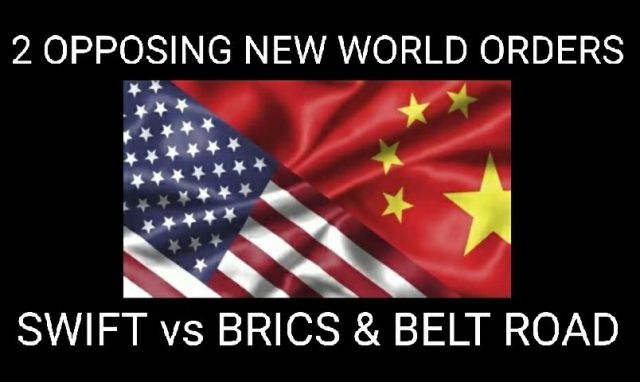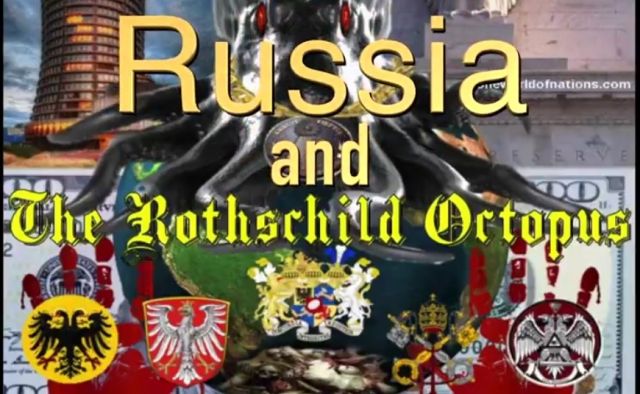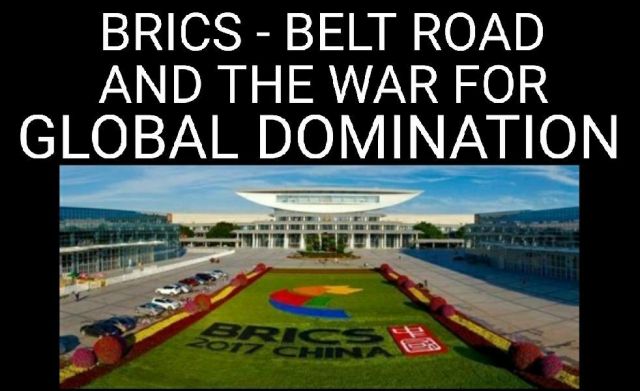 2 Opposing New World Orders, Both Lead to Enslavement. SWIFT vs BRICS & Belt Road
Collapse of Globalism, Global Hegemony, Rigged World Finance and the Battle for World Domination
THE FINANCIAL AND ECONOMIC WAR BEGAN BY BRICS AND THE BELT ROAD ARE CLEAR MARKERS IN THE SECRET WAR FOR WORLD DOMINATION
MONEY IS POWER
CONTROL OF MONEY WILL DETERMINE THE BALANCE OF GLOBAL POWER
OR WILL IT?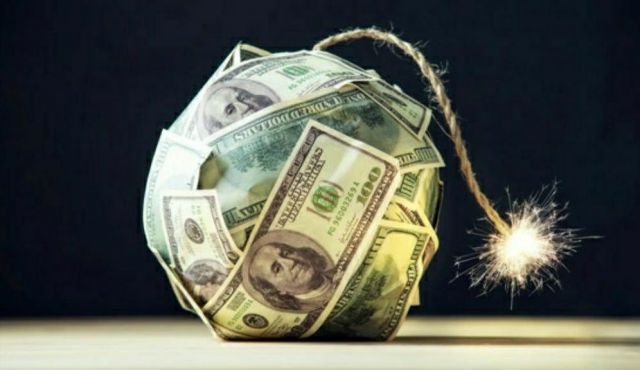 Yes.There are Two Opposing New World Orders in play.
But are they really both exactly the same?
Are we are being conned?
Be Warned. These 2 New World Orders may in the end simply Divide up the World and Rule By Tyranny from their Own Fortresses of Agenda 21 Power.
Do Not Be Decieved. Putin and Xi are Both Brutal Tyrants. They are Both Committed to UN Agenda 2030 Sustainability and Great Reset Technocracy Spying.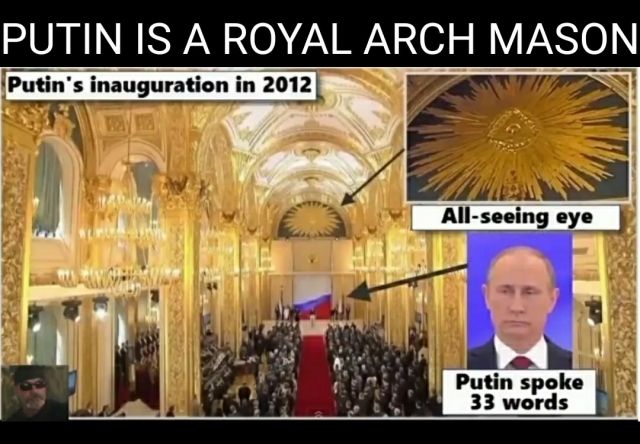 Putin is a Royal Arch Freemason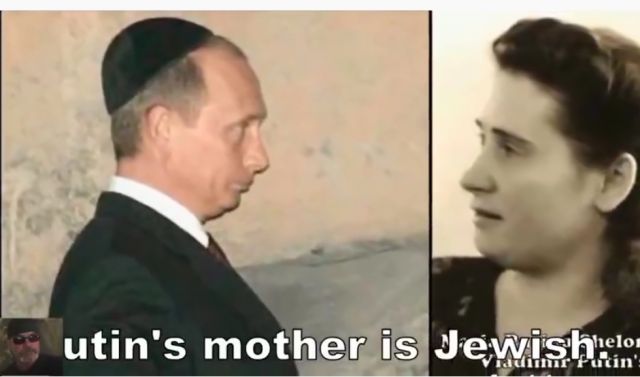 He is a Khazarian and He Supports the Evil Criminal Jewish Chabbad Death Cult.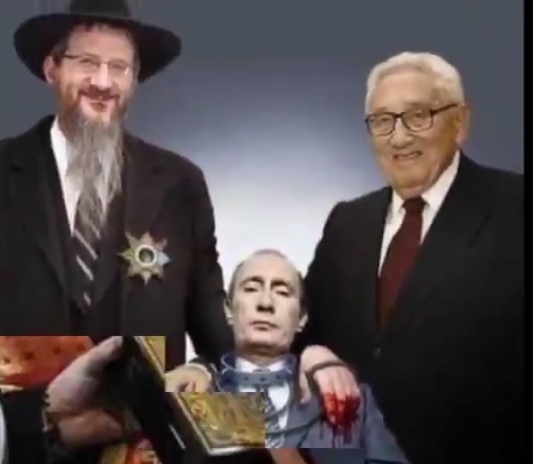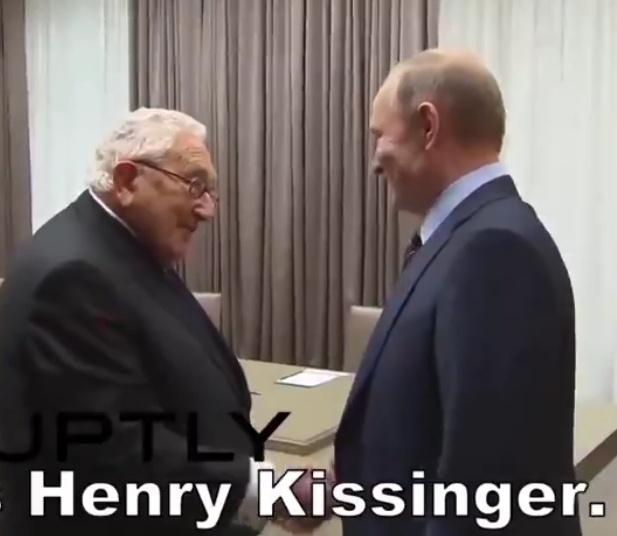 PUTIN IS A MASTER OF PROPAGANDA AND THE ART OF DECEPTION. HE HAS WORKED WITH THE WORLDS MOST ACCOMPLISHED PSYCHOPATHS
Russia – Israel – China Secret Military Alliance and Spy Operation Against USA and the West
A DEEP DIVE BY BRANDON O'CONNELL EXPOSING THE BETRAYAL OF ISRAEL
Russian Military Scientists Help Israel Develope Advanced Technology. Israel Spies on the US and Sells it to China. China Funds Israel and Manufactures High Tech.
Russia, Israel and China are the Leaders of the Belt Road Trade Agreement and the BRICS Financial System.
US Intelligence and Military Know Damn Well All of This is Happening. Hmmm? Why Don't They Stop it???
THEY ARE ALL ON THE SAME SIDE -
WORKING FOR A MULTI POLAR SUSTAINABLE DEVELOPMENT UN AGENDA 2030 WORLD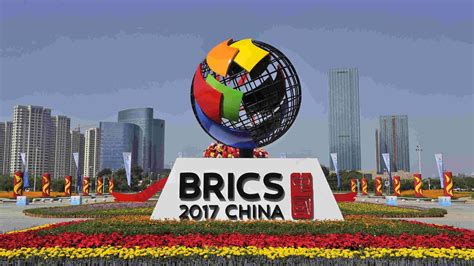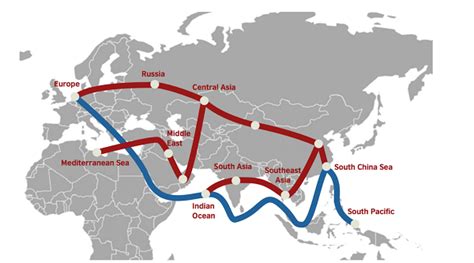 Russia – Israel – China Belt Road, High Tech and Cyber Spying Plan For World Domination
Brandon O'Connell Exposing the BRICS Leaders Weaponization of Technology Against the Global Population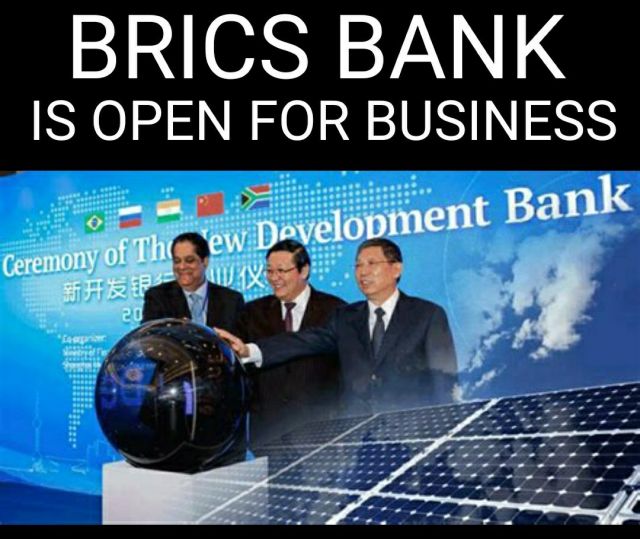 Kim Iversen: China, Russia Declare A NEW WORLD ORDER In Released Joint Statement
628,335 views
Mar 15, 2022
DID YOU CATCH THE STATED AIM FOR SUSTAINABLE DEVELOPMENT GOALS BY THE RUSSIA – CHINA ALLIANCE?
Are the 2 Opposing New World Orders Different Sides of the Same NWO Coin?
Can China and Russia establish a new global order? | Inside Story
249,405 views
Sep 15, 2022
BRICS AND THE NEW WORLD ORDER
8-16-2018
A look at the players involved, Kissinger, Trump, Putin, Netanyahu, Xi Jinping, their connections and each playing their critical rolls. All spells big Trouble for the American and European People.
The BRICS union is more than a monetary system. It represents an eastern block of the NWO set up by Henry Kissinger Putin Xi Jinping and others on behalf of the Rothschilds to bring the West to ruin.
Netanyahu himself said that Israel will use up the US and dump us like a bad habit when they're through. Shifting back to their Mother Land "RUSSIA' .. Russia and the Rothschild's have been running Secret Plans for a very long time.
KIM IVERSON: SO-CALLED CONSPIRACY 'NEW WORLD ORDER' NOW TOUTED BY CHINA, RUSSIA, BIDEN, KLAUS SCHWAB
4-1-2022
THIS IS AN EXCELLENT DOCUMENTARY
James Traficant Proves US Politicians Are Helping Israel to Betray American Citizens
Our Greatest Ally: Tales of Blackmail, Bribery, & Espionage. Israel's Infiltration of US Gov.
TheWarAgainstYou
Fox News: China, Russia 'New World Order' is Inescapable: Gen. Keane
450,463 views
Aug 18, 2022
As foreign ministers of SCO meet in Tashkent, Iran & Belarus wait to join the group. S Jaishankar & Bilawal Bhutto come face-to-face but unlikely to hold bilateral. How is SCO maintaining balance? What will change with Iran's accession? Mohammed Saleh decodes on Full Context.
The Full Context: Will China, Russia & India change the Global Order through (SCO) Shanghai Cooperation Organization – the Largest Geo-Political Organization in the World 40,492 views Jul 29, 2022
THE GATHERING STORM
RUSSIA, CHINA AND THE NEW WORLD ORDER
Russia China and the New World Order | George Galloway, Rana Mitter, Stephen King
491,005 views
Mar 12, 2018
Is the growth of China and Russia as the world's dominant economic power worrying? Or should we applaud a break from US global dominance? George Galloway, Rana Mitter and Stephen King debate the new world order. ** Subscribe to the Institute of Art and Ideas https://www.youtube.com/user/IAITV Rana Mitter is a British historian and political scientist who specialises in the history of republican China and is Director of the University China Centre. He is the author of several books, including Modern China: A Very Short Introduction, and the award-winning A Bitter Revolution: China's Struggle with the Modern World . Stephen King is a British economist. He is senior economic adviser at HSBC Holdings, where he was chief economist from 1998 to July 2015. King also works as a journalist and consultant, and is a specialist adviser to the House of Commons Treasury Committee.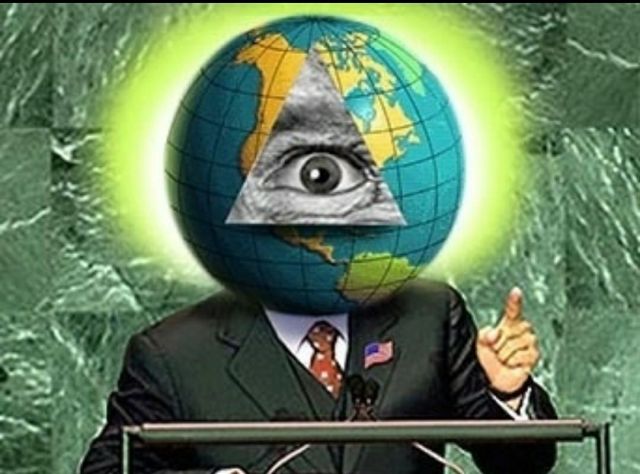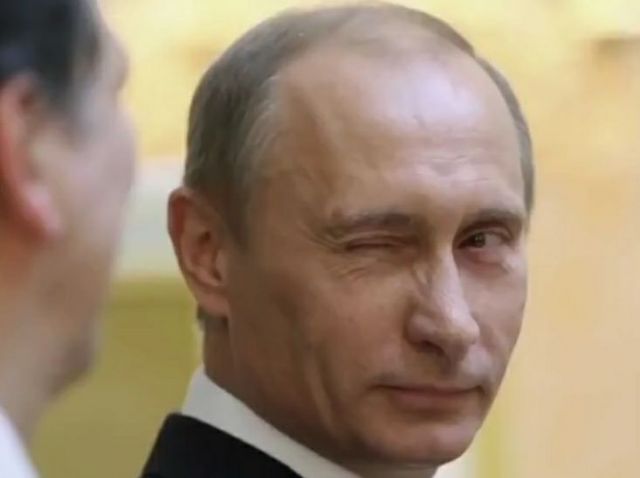 BEST EVIDENCE FOR THE WAR OF 2 OPPOSING NEW WORLD ORDERS
SWIFT vs BRICS & BELT ROAD
FOLLOW THE MONEY
Our Modern Day World Revolves Around Money
And the Control of that Money and Global Trade is the Keystone to Global Control and World Domination
COLONIAL LOOTING BY THE BRITISH EMPIRE – OLD WORLD POWERS – BRICS & BELT ROAD
The British Global Imperial Financial System is now Facing a True Threat for the First Time
THE WORLD IS AT WAR
BUT THIS TIME VICTORY WILL NOT BE WON THROUGH MILITARY CONFLICT
THIS IS A WAR OF FINANCIAL DOMINATION
While the 2 Opposing New World Order Financial Systems are preparing for a Battle of Epic Proportions, America and the Western World face another Major Threat.
The Nations possessing Natural Wealth and Resources, that have the might of Global Production are turning their backs on the Old World Powers. And the Consumer Nations cannot compete. At least not without completely rebuilding our Manufacturing Capabilities. That could take many years, and our Leaders are Not Rebuilding Anything.
They are Tearing it All Down.
And Russia is HELPING Them to Do it
NEW WORLD ORDER – RUSSIA AND CHINA TO BRING A GREAT RESET TO ASIA AND THE EAST 7-3-2022
How Russia-China's ECONOMIC STRATEGY is CRUSHING the DOLLAR? : CURRENCY WARS Case study Ep 2
2,377,306 views
Premiered Aug 30, 2022
Implications of a new global reserve currency for BRICS counties
196,126 views
Aug 3, 2022
Analysts continue to speculate on the implications of an international reserve currency planned by Russia and China amid fears that the US might be facing a recession. The announcement of a reserve currency was made by Russian President Vladimir Putin during the BRICS Summit in June. Meanwhile, former US President Donald Trump warns of a depression if the US economy continues on the slow growth path. Associate professor of Africans Politics at Unisa, Professor Everisto Benyera, as well as Redge Nkosi, Executive Director Head of Research on Macroeconomics, Money, and Banking at Firstsource Money, join us for the following discussion
THE PLAN FOR WORLD DOMINATION
Gravitas Plus: The Belt & Road initiative
2,618,981 views
Premiered Feb 27, 2021
(The Prediction of Failure for Belt Road was PREMATURE. A lot has happened since 2-27-2021
BRICS ALLIANCE WILL BRING A FLOOD OF CASH FOR THE BELT ROAD INITIATIVE)
What Everyone Needs to Understand is, the Belt Road Infrastructure and the Trade and Production Might IS A MILITARY ASSET as Well as a Financial one.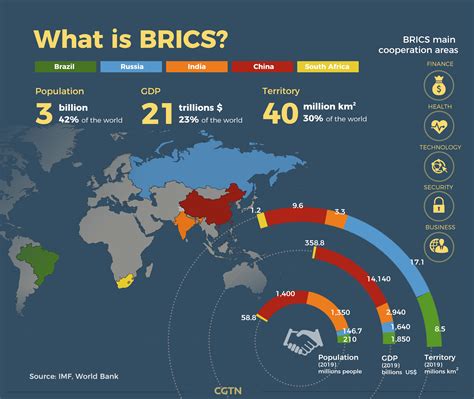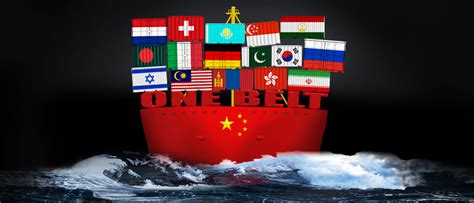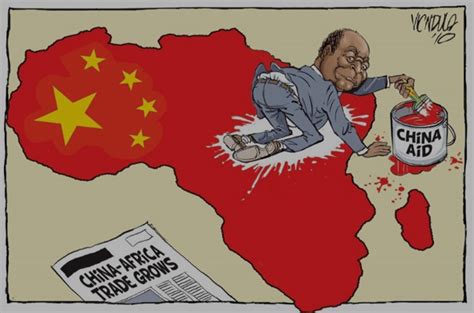 Where China meets Russia | The New Silk Road | Full Episode
682,983 views
Oct 30, 2019
Travel to the China-Russian border to discover new developments in the Belt and Road initiative and Sino-Russian economic corridor.
EP 2: China's New Silk Road in Mongolia https://youtu.be/Vb2FWlbT1QE
EP 3: China's New Silk Road in Uzbekistan https://youtu.be/2YFdN7cw_cU
EP 4: Growing alliance between China and Russia https://youtu.be/W7lO7sGDZn8
The New Silk Road playlist here: https://www.youtube.com/playlist?list…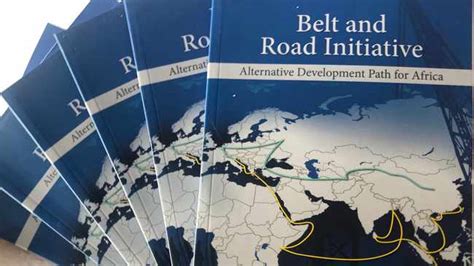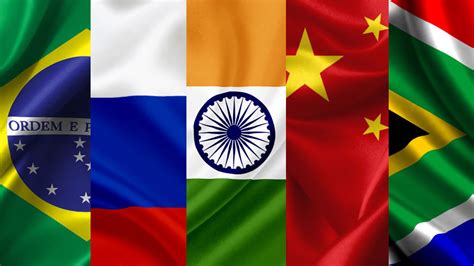 How China Is Weaponizing the Belt and Road Initiative
84,404 views
Sep 9, 2020
September 8, 2020 — Asia Society Policy Institute Vice President for International Diplomacy and Security Daniel Russel examines some of the findings of ASPI's new report Weaponizing the Belt and Road Initiative. The report explores relevant Chinese doctrine, highlights the involvement of China's People's Liberation Army with the BRI, and assesses the potential military and geostrategic advantages China accrues from BRI ports and other projects. (9 min., 59 sec.) To download the report visit: https://asiasociety.org/weaponizing-b…
Pompeo Warns Australia over Belt and Road Deal
270,353 views
May 24, 2020
United States Secretary of State Mike Pompeo has warned Australia that the US is prepared to disconnect from Australia if Victoria's deal with China under the Belt and Road initiative negatively impacts their telecommunications.
(But do not forget Who Owns the British Commonwealth. The UK and EU may yet capitulate to the Belt Road Alliance.
Yes, the Old World Powers are Fighting for Global Economic World Domination. But we Must Not Forget. It is the Old World Powers who are Behind the Multi-Polar World of Agenda 2030.
This Makes this Battle of 2 Opposing New World Orders far more Confusing.
Well, we do know one thing for certain. THEY ALWAYS PLAY BOTH SIDES)
China 'Fed Up' With US Criticism of Belt and Road
25,729 views
May 10, 2019
China has expressed annoyance at U.S. criticism of its Belt and Road Initiative, inspired by the Silk Road, an ancient network of trade routes that connected parts of Asia, Africa and Europe. Xi Jinping's administration has promoted the initiative as a development strategy involving investment and infrastructure in more than 150 countries. U.S. Secretary of State Mike Pompeo has warned that China's opaque financing could trap many countries in unsustainable debt. VOA'S Zlatica Hoke reports.
G7 aims to raise $600 billion as it unveils a global infrastructure project to take on China | WION
16,038 views
Jun 27, 2022
The G7 leaders along with EU representatives held a round table discussion. To counter China's One Belt One Road (OBOR) initiative, G7 unveiled a global infrastructure project.
(Yeah, No. Sustainability Infrastructure is NOT the same as Industrial & Trade Power)
THE TRUE EVENTS ARE HAPPENING BEHIND THE SCENES. A SECRET WAR HIDDEN FROM PUBLIC EYES
While most people find Economics Boring and Confusing, understanding the Basics of this Financial Struggle is Crucial in understanding this Secret War.
Don't Worry. You do Not Need to be an Economicist. It is actual simple and straight forward when you understand the basics.
When Stock Markets Crash is when the Mega Rich Buy up Everything for Pennies on the Dollar.
Is that WHY Larry Fink and Blackrock are calling for the Sale of 500 Trillion in Assets?
THE STOCK MARKET WILL CRASH
THE GLOBAL ELITE PLAN TO SELL HIGH AND BUY BACK LOW
Now The Market is Becoming Meaningless. Hard Assets will be All That Matters.
To Restore Our Nation to Greatness,
American Citizen Must Revert Back to Being a Nation of PRODUCERS instead of a Nation of CONSUMERS
The Petro Dollar is Dying. The Federal Reserve Will Collapse. That is WHY Global Central Bank Digital Currency is the ONLY WAY The Globalists can Maintain Their Deathgrip on World Domination
MONEY IS POWER
CONTROL OF MONEY WILL DETERMINE THE BALANCE OF GLOBAL POWER
LaRouche: How a New Bretton Woods System Can Work Today
(This was a FAILED OPPORTUNITY.
The British Global Financial Empire refused to surrender any Power or Redistribution of Wealth.
Now Due to War and Sanctions Against Russia, we have a New War for Control of Global Finance.
Russia, China and their Partner Israel have been planning for this War for a long time)
American System economist Lyndon LaRouche warns a webcast audience in 2007 of an impending collapse of the global financial system, saying there is no way the present system can sustain itself. One year later, it all came down. Here, LaRouche brilliantly outlines how to reorganize the bankrupt financial system with a New Bretton Woods agreement between the United States, Russia, China and India. LaRouche's words were not heeded then, however his proposal for a New Bretton Woods then, is exactly what we need today. Join our campaign for a New Bretton Woods: https://action.larouchepac.com/
THE GREAT FINANCIAL RESET
Bretton Woods 3 Has Already Begun Do This Now!
97,391 views
Mar 10, 2022
What if I told you we're currently witnessing a global economic reset and no ones even aware that it's unfolding now! Over the past 2 weeks we've watched Russia have their nation's money frozen, which I believe is a crucial signal that suggests the current monetary order is being reformed as we speak! In this video I break down: – Why the Bretton Woods monetary agreement established in 1944 has already been reset – When the world entered the ''silent Bretton Woods 2 era'' – Why the War between Russia and Ukraine has now pushed the world into a ''Bretton Woods 3 moment''
Bretton Woods 3: The Birth of a New World Monetary Order
16,951 views
Apr 5, 2022
VIP Financial Education
In today's episode, we are joined by MC Laubscher from the Cashflow Ninja Podcast to discuss Bretton Woods 3 and how things are changing with the war in Ukraine, the coming New World Order, and how to prepare for anything as an investor. We outline the Bretton Woods 1 monetary policy and the changes that Nixon made that ended up being termed "Bretton Woods 2". With the massive changes happening in the world right now it looks as though a "Bretton Woods 3" monetary policy is on the way. We dived into that and how Russia and Ukraine play into that, along with inflation, commodities markets, and real estate.
Anihalation of The Petro Dollar & The Rise Of Commodity Backed Currencies
DEATH OF THE PETRO DOLLAR AND THE RISE OF THE NEW BRETTON WOOD AGREEMENT
BRICS vs SWIFT
CONTROL OF REAL WORLD ASSETS IS THE TRUE SOURCE OF POWER
27,027 views
Apr 4, 2022
The Petrodollar & The Rise Of Commodity Backed Currencies. The new standard to currency value is becoming the new Bretton woods standard very quickly. The Russian Ruble Collapse is about to turn around. Countries are about to start valuing their currencies in Gold, Silver, Crypto, Bitcoin, Oil and more.
**********
See The Spiders Web video to Understand how Britain Rigged the Global Banking Financial System in my recent article: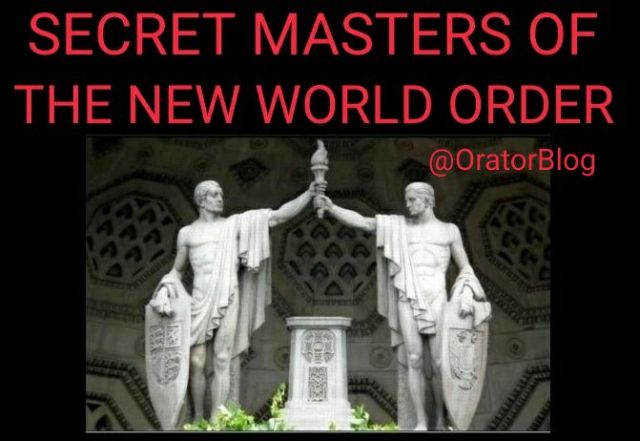 The True Rulers of the New World Order. Shocking Secrets the Masses Were Never Meant to Know. Alt Media & Top Conservative Leaders Fail to Call Out the TRUE ENEMIES of Humanity
@OratorBlog
Monday, October 3, 2022
/alternative/2022/10/the-true-rulers-of-the-new-world-order-shocking-secrets-the-masses-were-never-meant-to-know-alt-media-top-conservative-leaders-fail-to-call-out-the-true-enemies-of-humanity-3781336.html

NEW WORLD ORDER MONEY MONOPOLY
BRETTON WOOD AGREEMENTS 1, 2 & 3
Rigging The World's Global Financial and Economic System
Bretton Woods 3 – New World Monetary Order
31,989 views
Apr 16, 2022
GLOBAL HEGEMONY AND SWIFT VS BRICS
GLOBAL COMMODITIES VOLATILITY CRASHING UP AND DOWN
BLACKROCK LARRY FINK WARNS OF IMPENDING END TO GLOBALIZATION
Many people are interpreting the recent market moves in the light of Bretton Wood III. This is based on an idea about a new world monetary order created by a strategist at Credit Suisse called Zoltan Pozsar. In my latest video, I examine Zoltan's ideas, as they can be difficult to understand without explanation, and I discuss four potential consequences of his theory that could have a huge impact on markets and your portfolio.
Timestamps
00:00 Introduction
00:32 Zoltan Pozsar & Timeline
01:22 Bretton Woods 1
02:38 Bretton Woods 2
04:20 Bretton Woods 3
05:31 Commodities Matter (Again)
07:24 Weaker Dollar, Stronger Renminbi 10:02 Instability
10:46 End of Globalisation
The Untold Story of the Original 1944 Bretton Woods Agreements, Gerry Rose
Jul 1, 2022
The LaRouche Organization
The depth of understanding that guided the original 1944 Bretton Woods agreements would tend to stun the world leadership especially in the wake of the utter failure of the Trans-Atlantic Liberal system now facing the most cataclysmic breakdown of economy in World History. The discussion tonight will focus on the insights which were the precursors of an actual competent American System understanding of the leading economist of the 1936-45. These insights laid the basis for the actual agreements reached at the Original Bretton Woods meeting. This true story comes to life in the thoroughly documented book "Forgotten Foundations of The Bretton Woods System" by Eric Heiliener.
RUSSIA, CHINA, AND INDIA VERSUS THE NEW WORLD ORDER 3-15-2022
NATO, US, EU & UK AGGRESSION HELPED PUTIN TO MANUEVER INTO BRICS & BELT ROAD
PUTIN'S AGGRESSION HAS HELPED THE GLOBALISTS IN IMPLEMENTING A GREAT RESET TAKEDOWN OF THEIR OWN POPULATION
Turly does not grasp that both sides are working together.
Dr. Steve Turley analyzes the current geopolitical situation with Russia, China, and India joining forces economically against the globalist system of the West: NATO, the US, and the EU. According to Dr. Turley, Russia was prepared for the sanctions that the West is currently placing on it and is separating itself from the global world order. Globalist countries, rather than forcing Russia to submit, are creating more resistance to their new world order. With India and China partnering with Russia (representing at least 40% percent of the world's population) more countries are standing against these nefarious plans for a one-world government.
ASTANA NEW WORLD ORDER, UKRAINE, RUSSIA, ISRAEL & CHINA ONE BELT ONE ROAD & MORE
A Deep Dive into exposing the New World Order. This week the main focus of the broadcast was Ukraine and the City of Astana. I was showing how China's One Belt One Road Project was tied into both Astana and Ukraine
ONE BELT, ONE ROAD, NEW WORLD ORDER (CHINA, RUSSIA; ROTHSCHILD'S KHAZARIAN HOUSE OF ILLUMINATI)
MULTI-POLAR CONTROLLED OPPOSITION
We Have Seen First Hand how Operatives have Infiltrated both the Left and the Right.
Before It's News®
is a community of individuals who report on what's going on around them, from all around the world.
Anyone can
join
.
Anyone can contribute.
Anyone can become informed about their world.
"United We Stand" Click Here To Create Your Personal Citizen Journalist Account Today, Be Sure To Invite Your Friends.