DeSantis and Rodger Stone Exposed as Kissinger-Atlantic Council and Shadowgate NATO General Jim Jones Operatives
Sunday, January 1, 2023 13:14
% of readers think this story is Fact. Add your two cents.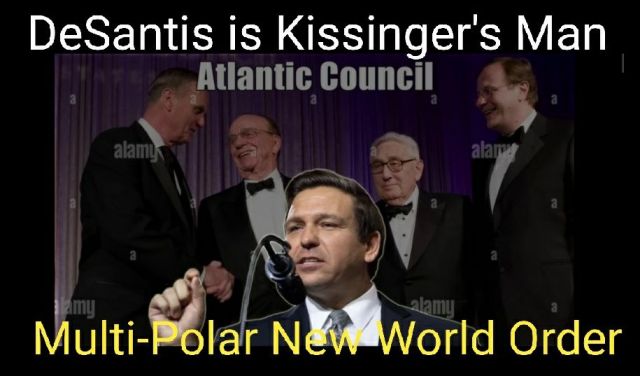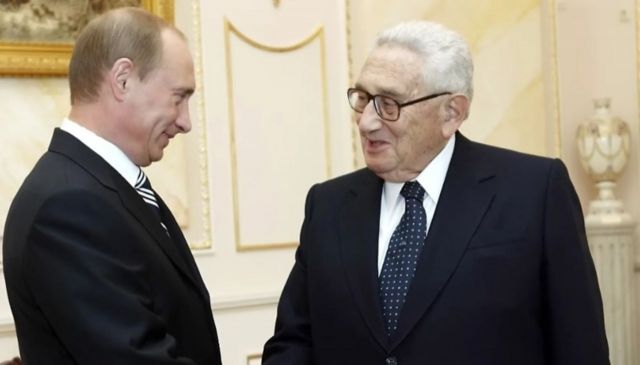 DeSantis and Rodger Stone Exposed as Kissinger-Atlantic Council and Shadowgate General Jones Operatives
The Rothschild Network of Kissinger, Shadowgate General Jones, the Atlantic Council, the Pilgrim's Society, Council on Foreign Relations and the Trilateral Commission are Running the Biden Regime/Deep State.
At the same time they have Infiltrated the America First Community and placed Operatives within the Republican Party.
For instance. Who is behind State Separatism like in Texas? That would be the Kissinger Network.
They must break up America before they can Divide and Conquer.
Governor DeSantis, Rodger Stone, Whitney Webb, Alex Jones and Elon Musk Exposed as Assets of the Crown Rothschilds – Kissinger Cabal
Sorry Patriots. Brendon O'Connell implicates Tucker Carlson, General Flynn and Clay Clark as well…
RODGER STONE IS A POLITICAL THUG AND BLACKMAIL KINGPIN – A FIXER MERCENARY
Quickie – Roger Stone HATES Trump & Steve Bannon
Brendon Lee O'Connell
Rodger Stone is Milo's "mentor". Roger Stone worked with Paul Mannafort and General Jim Jones's son – also named Jim – at Dynology. General Jones – former head of NATO and Marine Psychological Warfare, Atlantic Council fave and friend of Heinz Kissinger and Rupert Murdoch…you under stand who Roger Stone is yet and Alex Jones?
ZIONIST PLANNED GENOCIDE OF DISSENTERS OF THE NWO
David Elias Goldberg's Final Video – What Is Known About Project Zyphr And Operation Pogo?
(I have no way to validate this Intel. You decide for yourself what to believe)
David Elias Goldberg's Final Words with Full Captions-Subtitles – USA Total Extermination – REPOSTED
There grew far too many Dissenters to send to Death Camps. Note. This was not long before the COVID VAX GENOCIDE began. A Final Solution?
THEY CAN ONLY OPERATE IN THE SHADOWS
The light is now shining on their Crimes Against Humanity and the countless dirty deeds they are committing against American Citizens.
The Zionists are very worried about the fact that the American People are waking up. They are crying foul, and ANTISEMITISM.
But fewer and fewer people are buying their Lies and Propaganda.
IT IS NOT RACIST TO EXPOSE CRIMES BEING COMMITTED AGAINST YOU
This shocking Podcast Exposes the Zionists Evil Plans on what they planned to do to Whistleblowers and Dissenters.
10 years ago only 0.05% of the population were aware of what the Zionist Cabal was really up to. At the time of this Podcast that number has shot up to 15%. Now I would estimate we are well past 35%. And they are very nervous.
LEAKED SECRET WHITE HOUSE DOCUMENTS REVEAL ZIONIST SHOCKING EVIL PLANS FOR DISSENTERS
IT IS CLAIMED HE DIED SUDDENLY SOON AFTER THIS FINAL BROADCAST

# If you think this is Just a Conspiracy, here Israel openly admits they are Spying and Tracking those who are merely exercising their Free Speech:
Israel Antisemitism Command Center, Tag, Track, Identify and Target Critics of Zionist NWO
HOW DARE YOU QUESTION OUR CRIMES?
ISRAELI AI THOUGHT POLICE COMMAND CENTER
A War on Consciousness Terrorism. Censorship, Propaganda, Psychological Warfare and Agents of Disinformation-
Aimed at Truth Tellers who are Exposing the Khazarian Zionists Crimes Against Humanity.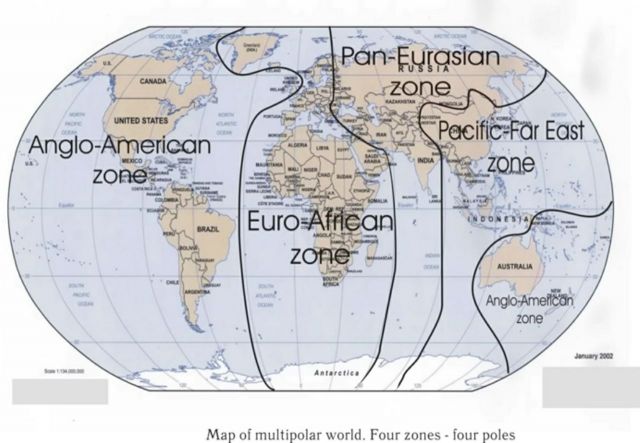 THE MULTI-POLAR WORLD IS THE NEW WORLD ORDER
Brendon O'Connell is on top of the Truth and reveals the hidden plans of the New World Order and the many Double Agents working in our midst. Telling the Truth that others do not know, or are too scared or crooked to tell.
The Rothschild Network of Kissinger, Shadowgate General Jones, the Atlantic Council, Council on Foreign Relations, Trilateral Commission, etc. are running Operatives within the America First Truth Community and many Politicians are in their pocket.
No one else talking can see what is really happening behind the scenes in the Geo-Politics of the New World Order like O'Connell.
172.Grand Chessboard – De'santis & Kissinger Make Political War Against Trump 12-31-2022
Brendon Lee O'Connell
Agents of The Crown Corporate Banking Cartel are having problems with their previous employee who will simply not go away.
President Trump did not deliver the Globalist Multi-Polar World New World Order to the Satisfaction of the Rothschild Cabal
DeSantis is IN. Trump is Out. The entire Deep State and RINO War Machine is now in Complete Opposition to Donald Trump. They have always been against America First Patriots and Conservatives.
07:27 Ron De'Santis and the Kissinger and Associates Dynology heroes. 22:52 Tucker pushes the culture war. Drag Queens wont allow Christians to use the school library. Move south, secede, UBI and Smart Cities in the North first. Armed conservative Christians will be dealt with later. 26:20 Murdoch and Kissinger. Peter Zeihan, "Mapping The End Of Globalization". The multi polar world order appears to be going roaring ahead. CBDC's incoming. 30:55 Jews get out of America and get to The Federated States of Greater Israel. Changes to Halakik Law of Return laws. Iran Press TV uses an Israeli satellite. Movie Blade. Kanye West, getting people together. Victor Ostrovsky quote. 53:39 How to handle the new Israeli government. 54:36 German coup plotters. The rise of Germany and who will rule Eurasia? The lies of history. 1:10:49 Deploying more American subs to Australia. The massive raw resources of Australia. There will be no invasion of Australia. The great fear…Cold War 2.0 and the MPWO Multi Polar World Order. Starving China of Computer chips. China wont line up with Russia. 1:20:00 Iranian protestor executed. Foundation of revolutionary Iran. 1:26:22 Elon Musk and Twitter.
171. Netenyahu, Putin Kanye & Ukraine – How Bi Bi Rules
Milo admits his deep and abiding love for King Charles and The Crown, in bed with the Banking Hose of Rothschild for 250 years. King George will finally get his colony back, with a little help from his rent boy frtiends, Ali Akbah, Nick Fuentes, and Milo Yinnopolous.
10:50 Netanyahu explains his love for Russia and Vladimir Putin. King Faisal explains the Soviet Communist State called "Israel". We go over a dozen articles Whitney Webb and The Last American Vagabond missed.
51:59 Elon Musk and Neuralink, the Global Village Idiot still has no idea how his own companies work.
54:28 Human Version 2.0, Ray Kurzweil and Transhumanism, written about from jail in 2012. Israeli and Chinese military and civilian contracts exposed by Australian prisoner.
1:02:00 Polar Bear farts and Climate Change are releasing zombie viruses from the permafrost – no, I'm being serious.
1:05:33 Elon Musk and his Alien Theology cult.
170. Kanye, Nick Fuentes, Cat Boy & The Jews
Brendon Lee O'Connell
RODGER STONE IS A POLITICAL THUG AND BLACKMAIL KINGPIN – A FIXER MERCENARY
09:14 Who is Roger Stone? Who organised the visit to Mara'Lago with Kanye West and Nick Fuentes. Alex Jones, General Jim Jones, Dynology, NATO Marine psychological warfare connections.
169 .The Great Conspiracy – Ukraine & Kissinger & Associates
Brendon Lee O'Connell
Dec 4, 2022
1 Kings 18:22 – - – **Then Elijah said to the people, "I, even I only, am left a prophet of the Lord, but Baal's prophets are 450 men.** It is the year 2022, and who would have thought that Lord Jacob Rothschild's right hand man, close associate of Fox News Rupert Murdoch – Heinz Kissinger – could be playing Dick Chaney king maker with a bevvy of "W's" around him? It is the year 2022 right? As I type, the rift between Heinz Team A and Heinz Team B appears to have been healed.
'Very smart': Lara Trump encourages Ron DeSantis to run for president in 2028 https://www.youtube.com/watch?v=aVhOD…
06:21 The open treachery of Alex Jones. Jay Dyer and Colonel Macgregor. General Jim Jones, Atlantic Council, Kissinger and Murdoch – no one notices?
16:11 Norman Dodd and The Foundation System, how it funds treason within the United States.
18:35 How foundations work. Vladislav Surkov and funding the opposition. Peter Singer, Ron De'Santis, the UBI and the states.
24:32 Gorka and Bannon, term limits and no lobbying once retired, dems fighting words. "Trump is taking on the money men." Dog whistle or political doctrine?
33:26 Secession encouraged directly by the alex Jones crew.
48:45 Jay Dyer and Colonel Macgregor, again.
51:01 Kissinger and The Smart Cities Plan.
1:05:20 Elon Musk to save us from globalists with his globalist Twitter app.
1:06:10 Klaus Schwab explains the multi polar world order that every patriot in America seems to love.
1:16:48 Conclusions Sebastion Gorka and Bannon state they have to go after the "money men" behind De'Santis. Going after Murdoch which = going after Kissinger.
Bannon War Room – Episode 2311: Chaos On Election Day In Maricopa; Taking Down The Administrative State 37 minute mark – Murdoch https://rumble.com/v1v9tms-episode-23…
As the multi polar world order approaches, a key ingredient is breaking up the United States, an effort that was attempted some time ago with very bloody results. Hoping to contain the Banker Kissinger plot to cyber space, Alex Jones, Owen Shroyer, Jay Dyer and even Steve Bannon appear to have been recruited for the task.
Alex Jones Now Pushing For Secession Openly https://www.patreon.com/posts/alex-jo…
Should Texas Secede From The Union To Protect The Southern Border? https://banned.video/watch?id=62b23ad…
National Divorce: A Matter Of Spiritual And Political Necessity https://www.banned.video/watch?id=637…
166, Tucker, Tulsi, Biden, Putin & Russian Regime Change
Brendon Lee O'Connell
The formula is simple, Central Banking Cartel – Round Table Groups – Foundations – Think Tanks – Government control of populations via legislation, backed by force. A bevvy of sad, vacuous, rich, mainstream and alt media stars – like sheep dogs – herd the minds of people into the pre-prepared intellectual holding pen before the final solution.
165, Whitney Webb – Introduction To Israeli Espionage – Exposed In High Profile Court Case 2011
Brendon Lee O'Connell

42 USC 17337: United States-Israel energy cooperation §17337. United States-Israel energy cooperation https://uscode.house.gov/view.xhtml?r…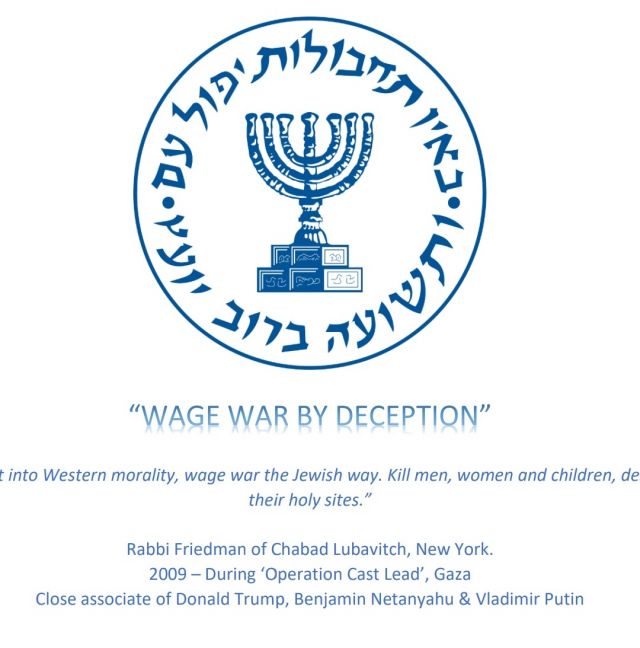 UN Refugee Application | Brendon O'Connell – 100MB PDF file
(This is the document Brendon referenced in the video episode 172)
https://mega.nz/file/JyJHCKTB#BGtV8pRIxqPQwzRy3cn2kJF_MzWbp4yDbnYJzs9YoCs
have been exposing the Israeli states rampant institutionalised racial and religious supremacism, steeped in their religious texts of The Babylonian Talmud, Shulkan Aruk and Zohar/Kabala for twenty years.
I have been exposing Israeli cyber technology domination for a similar time, as well as espionage by Israel and the subversion of United States institutions by the Israeli state in co-operation with the former Soviet Union and present-day Russia. (See page 54 & 601)
In an unprecedented international incident, the Israeli state came out against me in the lead up to my
trial by organising a "Friends of Israel" rally a week before the trial. No FOI rally had been held in my home state before. The main complainant in my case – Stanley Elliot KEYSER – was a key note speaker and I was reported by name as being the reason for the rally. This is criminal contempt of court and in
international incident. (See page 467)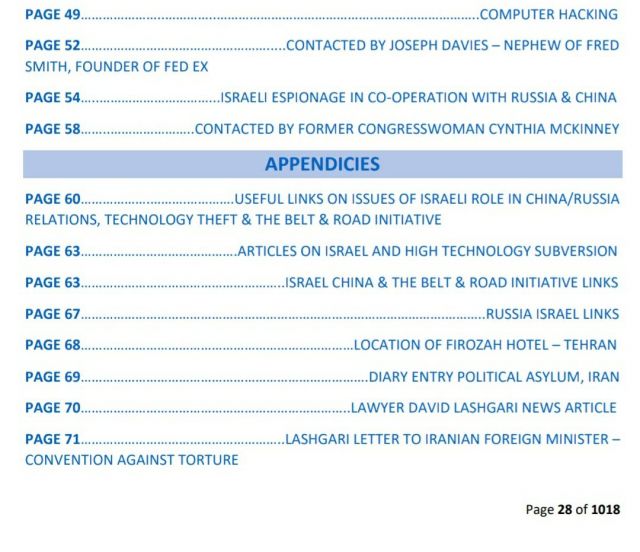 (See Appendix for extensive documentation and links to Israel, Russia and China Global Conspiracy)
Before It's News®
is a community of individuals who report on what's going on around them, from all around the world.
Anyone can
join
.
Anyone can contribute.
Anyone can become informed about their world.
"United We Stand" Click Here To Create Your Personal Citizen Journalist Account Today, Be Sure To Invite Your Friends.