Documentary: IsraelGate. Israel is the Greatest Threat to U.S. National Security. World Domination Through Cyber Warfare and the Global High Tech Industry, Unit 8200 and the Talpiot Program
Tuesday, March 7, 2023 12:15
% of readers think this story is Fact. Add your two cents.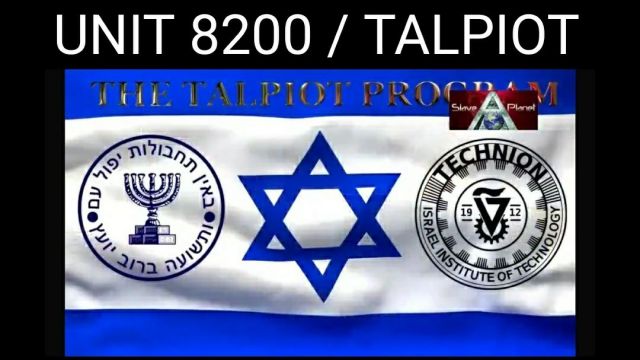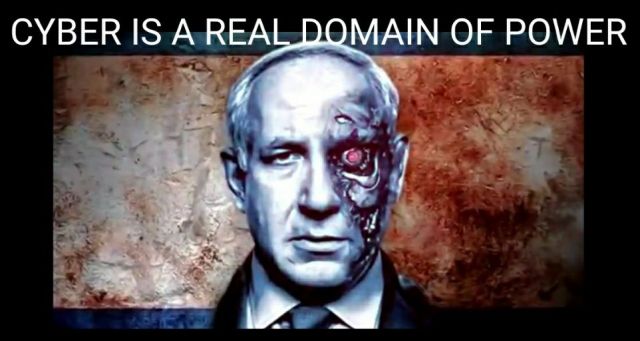 Documentary: IsraelGate. Israel is the Greatest Threat to U.S. National Security
World Domination Through Cyber Warfare and the Global High Tech Industry
Unit 8200 and the Talpiot Program
Brendon O'Connell: Israel Talpiot Program – Global Domination Through High Tech Industries
ISRAELGATE: The Definitive Series on Israel's Theft of U.S. Military High Tech
ISRAELGATE: THE BIGGEST UNKNOWN US NATIONAL SECURITY THREAT (( PT.1 ))
Jewish Dominated "Project For A New American Century" Called for a New "Perl Harbor" Event, which led to the 2001 Twin Tower Attack.
Since then, Israel has become a Global Power in the High Tech Computer Industry.
Led by Unit 8200 Military Cyber Warfare Program and the Talpiot Program, they are Leading the World in the Development of such things as 5G, The Internet of Things/Internet of Bodies and Smart Cities. They are the NWO Technical Gurus of the Oppression of Humanity.
Now with so much Control Over Intel Microchip Production and the Core Security Coding of Microsoft Operating Systems, they now have a Back Door into the Entire World.
—
This IS the definitive series on the history of the Israeli US High Tech Theft of our countries military technology and cybertech which has led to the rise of the most powerful military-tech country on the plane(t) today….. Israel. Bibi is at the helm and he's a trained killer IDF commando and he knows how to GET SHIT DONE without a care for humanity or what the public thinks (he has PR people for that stuff of course.)
—
Please watch all the parts of this series as you're able to (I know it's time consuming but this stuff is SO VITALLY important.) Israel *IS* a National Security Threat to America. If you expose this stuff you're not a criminal or an Anti-Semite, you're a PROTECTED WHISTLEBLOWER exposing a foreign power usurping and STEALING our protected military secrets and then passing/selling them off to OUR OBVIOUS ENEMIES like CHINA & RUSSIA (and India, some Gulf States & others!)
—
When will America (Americans) Wake up????
—
Is it going to take ANOTHER 9/11 attack on US Soil??
—
Please don't let it happen…..
Israel – America's Greatest National Security Threat. Truth Media
Truth Media
This video has been produced in association with RTR TRUTH MEDIA @tomlacovara & we will be doing lots of big things from here on out!
http://RTRTruthMedia.blogspot.com
ISRAEL'S UNIT 8200 STOLE AMERICA'S 2020 ELECTION FOR CHINA'S GERIATRIC PUPPET JOE BIDEN
https://www.bitchute.com/video/oTiLnLuXViaq/
How Israel Turns Its Unit 8200 Cyber Soldiers Into Entrepreneurs
1,024,136 views • May 26, 2016 • #Israel #Bloomberg #Business
Unit 8200 is an elite branch of the Israel Defense Forces, or IDF, that specializes in computer security and murkier, more controversial stuff, such as espionage and cyber attacks.
—
The Unit resembles the National Security Agency (NSA) in the U.S. So it's not that surprising that Unit 8200 and the IDF would give rise to clever, interesting tech startups.
—
What's remarkable is how Israel has turned its soldiers into entrepreneurs. Today, Israel has about 5,500 startups, and it added 1,400 new ones just last year. It has become a world leader not just in security but in chip, printing, biotech, and corporate software, as well. In this episode of Hello World Bloomberg Businessweek's Ashlee Vance goes to Israel to discover how the IDF became such an efficient technology engine.
What Makes Israel So Good at Hacking? Unit 8200 Military Cyber Warfare & Intelligence
1,145,167 views Sep 1, 2022 #Israel #CyberSecurity #Hacking
Ever wonder what makes Israel so good at hacking? How does a small country like Israel consistently produce some of the world's best hackers and cybersecurity practitioners? What does it take to make it to elite military cyber units like Unit 8200 and Unit 81? The secret is people, not technology. Israel's cyber success lies in its human capital development system. Everything from assessing and selecting top talent, retaining them, and concentrating everything in one geographic area. Watch now to see how it's done!.
Israel's Cyber Spies And The Future of Crypto Warfare – Unit 8200 – Technology Documentary
125,925 views • Jul 28, 2020
NO ONES CAR IS SAFE
ISRAEL UNIT 8200 CAN REMOTELY HACK AND CRASH ALMOST EVERY CAR
A story about the world's best Cyber spies. Their training in Israel's military, and their impact on the world we live in.
Before It's News®
is a community of individuals who report on what's going on around them, from all around the world.
Anyone can
join
.
Anyone can contribute.
Anyone can become informed about their world.
"United We Stand" Click Here To Create Your Personal Citizen Journalist Account Today, Be Sure To Invite Your Friends.