Gabriel and McKibben: Truth History Will Set Us Free 9-21-2023 World's Greatest Archive of Documented Proof of the Crimes of the Enemies of Humanity. 9 Awesome Videos
Thursday, September 21, 2023 19:39
% of readers think this story is Fact. Add your two cents.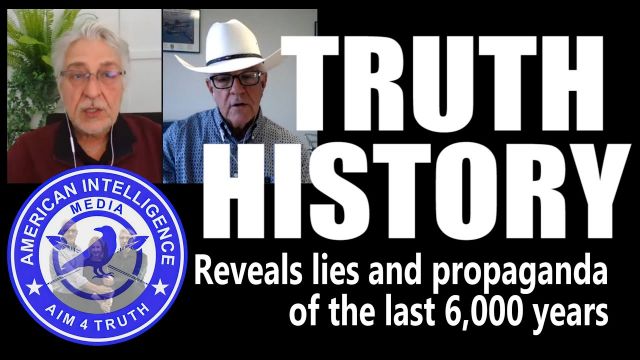 9 AWESOME VIDEOS
Gabriel and McKibben: TRUTH HISTORY Will Set us Free 9-21-2023 World's Greatest Archive of Documented Proof of the Crimes of the Enemies of Humanity
-
September 21, 2023
American Intelligence Media
*********
Learn more at www.aim4truth.org TRUTH HISTORY: https://aim4truth.org/truth-history-o…
+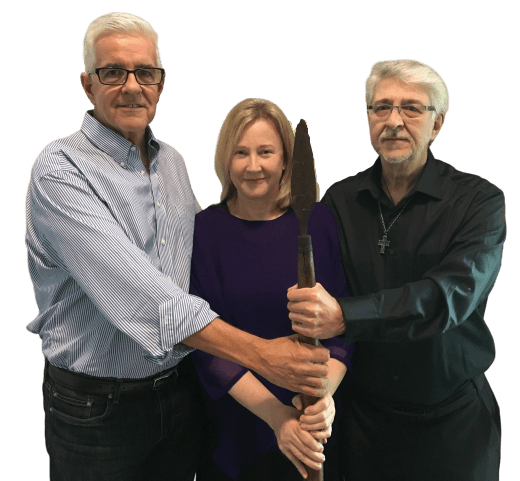 TRUTH HISTORY
-
TRUTH HISTORY OF THE MODERN WORLD THROUGH LEADER TECHNOLOGIES, INC. V FACEBOOK CASE HISTORY
-
For years people around the world have asked us to write a truth history book so that they could teach their children and generations to come about the truth of our world as we watched the decline and fall of 2,000 years of corruption. Michael McKibben and Tyla and Douglas Gabriel are preparing that book.
-
Inside the chapters of this online history book, you will find PDFs that are multi-media and full of documentation and evidence to support the truth of what really happened from Cecil Rhodes' initial planning to take over the world in 200 years until today with a full-on genocide operation run by the Pilgrims Society to exterminate humanity.
-
LINK TO THE FULL AFI DOCUMENT LIBRARY: https://www.fbcoverup.com/docs/library/fullindex.html#gsc.tab=0
-
Americans For Innovation Archive Index PDF Download:
https://aim4truth.org/wp-content/uploads/2023/09/afi-archive-index.pdf
-
We continue to research and add chapters. In the meantime, please make copies for yourself and organize them so that your family, local library, schools, and downline can learn the real truth of global history in the Babulonian Radhanite's attempt to destroy western civilization. Save the chapters individually, or as a single-page index.
-
TO ASSIST IN THE PRODUCTION AND DISTRIBUTION OF THIS ON-LINE TRUTH HISTORY BOOK, PLEASE CONSIDER A DONATION AT
-
http://www.givesendgo.com/AIM4Truth
****************************
(Link is not working yet)
New site – Americans4Innovation.com
**********************************
We post daily on Gab at @gabriels_horn
Documentary: All Wars Are Bankers Wars
-
MANY HARD CORE SECRETS HIDDEN FROM HISTORY EXPOSED
-
1,311,860 views Feb 4, 2013
Michael Rivero. A video by Zane Henry Productions
-
This is an old video from 2013, but it contains some excellent information. History is not what we have been told.
-
Written and spoken by Michael Rivero. A video by Zane Henry Productions I've made a new version of 'All Wars Are Bankers' Wars' that contains a lot of new animations. Michaels' website is http://www.whatreallyhappened.com
American Military Serves the London Banksters. U.S. Government is a Captured Operation
-
Unknown. (Mar. 02, 2023).
-
The U.S. has been captured by foreign and corporate interests, namely the British Pilgrims Society Babylonian Radhantite merchant-banker pagans.
-
The London Banksters and Globalist Cabal Uses America as their Military Enforcers to Feed their Greed and Economically Subjugate Nations.
-
THE ENTIRE US GOVERNMENT IS PART OF THE GLOBALIST CRIMINAL CARTEL
-
AND SO ARE THE MEGA CORPORATIONS
Santos Bonacci Exposes Pepe Orsini – The Grey Pope, The Rothschild's, Rockefellers and More
-
Santos Bonacci: "The Rothschild's claim to go all the way back to Nimrod. How? Through the ORSINI Bloodline"
-
(Please Note: I cannot confirm that the Rothschild's and Rockefeller's are Related to the Orsini Black Nobility Bloodline, but it would not be that surprising)
-
Santos is an arrogant asshole, but he is a very impressive researcher
Documentary: The New World Order Agenda – Eric Dubay 2023
-
There exists a semi-secret cabal of globalists bent on one world government under the United Nations, world military through expansion of NATO, World Bank/cashless currency and a micro-chipped population. The conspirators are a group of bankers, businessmen, politicians, media owners/personalities, Illuminati families, and secret society elites. The JEWISH GLOBALIST COMMUNIST SATANIC CABAL implement their power through the vehicles of Free Masonry, the Bilderberg Group, Bohemian Grove, Skull and Bones, the Council on Foreign Relations, the Trilateral Commission, and the Committee of 300 to name just a few. Their agenda for world governance has been known to secret society elites and Illuminati families for centuries as "The Great Work," though nowadays it is politically referred to as "The New World Order."
-
Sargent Major:
-
"The JEWISH GLOBALIST COMMUNIST SATANIC CABAL have plans to bring fourth their New World Order agenda, UN Agenda 21, and UN Agenda 2030. They are using the WEF, UN, EU, NATO, and other organizations to turn the Free Range Slaves into 15 minute city & FEMA Prison Camp Slaves. It is easier to slaughter a Sheep when they are corralled up, surveilled, and controlled on a tight leash, you don't have to go looking for them, and you are their master. Like Klaus Schwab keeps saying, "You'll own nothing and you'll be happy!"
Head of the Snake – Pepe Orsini, The Grey Pope – aka Domenico Napoleone Orsini
-
WHO IS PEPE ORSINI? THE GRAY POPE
-
Head of the Snake | Pepe Orsini aka Domenico Napoleone Orsini | The Grey Pope
- Chief of the Rothschild's
- Chief of the Rockefeller's
- Head of the Vatican
- Chief of the Complete Black Nobility
More about the Orsini Family: https://www.britannica.com/topic/Orsini-family
The Black Nobility Has Always Been in Control
Sustainable Development Means Depopulation. Foundations of the Climate Hoax Agenda
-
Windows on the World: The Big Society Unveiled
-
The Earth Has a Cancer, that Cancer is Mankind.
-
That was the Premise that launched the Climate Change Agenda…
-
Jul 20, 2014
Window's on the World
-
Change Agents, Climate Change and Agenda 21. We present solutions to the loss of all rights to The Big Society and how we are being scammed into global servitude to a fake green agenda which is in reality mass depopulation and mind control by subversion courtesy of the United Nations Agenda 21. This is world depopulation by Corporate Police State terrorists
(IoT) Devices That Can Kill: The Cabals Golden Key to Hack Everything. Control Over Life & Death
-
The Security of Wireless Devices is Notoriously Bad.
-
The Coming Internet of Things Beast System will Control Everything Around You.
-
As the level of sophistication progresses in this Technology, so will the level of the Threat this will impose.
-
Deadly Commands or Remote Updates will leave everything connected VULNERABLE.
-
ESPECIALLY IF THOSE VULNERABILITIES ARE INTENTIONALLY CREATED AS A BACK DOOR TO YOUR ENTIRE WORLD.
-
Smart Cars are the Most Dangerous and Stupidest idea of them all.
-
The Idea of Remote Assassination should be the level of Threat you use to Concider the potential vulnerability that a Remotely Accessed Device may represent.
-
Can Electrical Devices connected to the (IoT) be Highjacked to Incinerate? Such Code may not pre-exist in these devices. But a Remote Update could be THE GOLDEN KEY OVER LIFE AND DEATH
-
HOW MUCH DO YOU TRUST THEM?
-
@OratorBlog 9-20-2023
-
Internet of Things Problems – Computerphile
-
153,697 views May 12, 2017
-
A hacked car that could kill you should be more worrying than a thousand lightbulbs taking Facebook offline. University of Cambridge's Professor Ross Anderson explains why safety should be higher on the agenda than privacy.
-
SHA: Secure Hashing Algorithm:  • SHA: Secure Hashing Algorithm - Compu… Data Harvesting:  • Data Harvesting Problem - Computerphile Golden Key – FBI vs Apple iPhone:  • The Golden Key: FBI vs Apple iPhone -…
-
Putting names to the "Deep State" – No. 1 American Babylonian Radhanite PAGAN merchant-banker F. William McNabb III
-
AIM4Truth / American Intelligence Media
https://aim4truth.org/2023/02/27/putting-names-to-the-deep-state/
-
225 Cabal Controlled Corporations
-
Vanguard's Babylonian Radhanite Pagan Merchant Banker Insiders
-
Corporate Fascism & the Public – Private Partnership that bypasses the Due Process of Government, Laws, Regulations or Oversight.
-
PDF DOWNLOAD:
-
https://aim4truth.org/wp-content/uploads/2023/02/2023-02-2023-Frederick-William-McNabb-III-No-01-American-Babylonian-Radhanite-comprising-the-Deep-State-Feb-27-2023-1.pdf
Elon Musk: Cardboard Cutout for the British Pilgrims Society and Babylonian Radhanites
-
Elon Musk's Multi-generational Cabal Family Ties and Personal Service to the Deep State Globalists
-
February 23, 2023
AIM4Truth / American Intelligence Media
-
https://aim4truth.org/2023/02/24/elon-musk-cardboard-cutout-for-the-pilgrims-and-babylonians/
-
To download this file as a PDF with hyperlinks to documents and references, click here:
-
https://aim4truth.org/wp-content/uploads/2023/02/2023-02-21-Elon-Reeve-Musk-Biography-and-Timeline-Feb-21-2023-1.pdf
Before It's News®
is a community of individuals who report on what's going on around them, from all around the world.
Anyone can
join
.
Anyone can contribute.
Anyone can become informed about their world.
"United We Stand" Click Here To Create Your Personal Citizen Journalist Account Today, Be Sure To Invite Your Friends.