The Ultimate Guide to Turkey Hunting: Tips, Techniques, and Gear for a Successful Hunt
% of readers think this story is Fact. Add your two cents.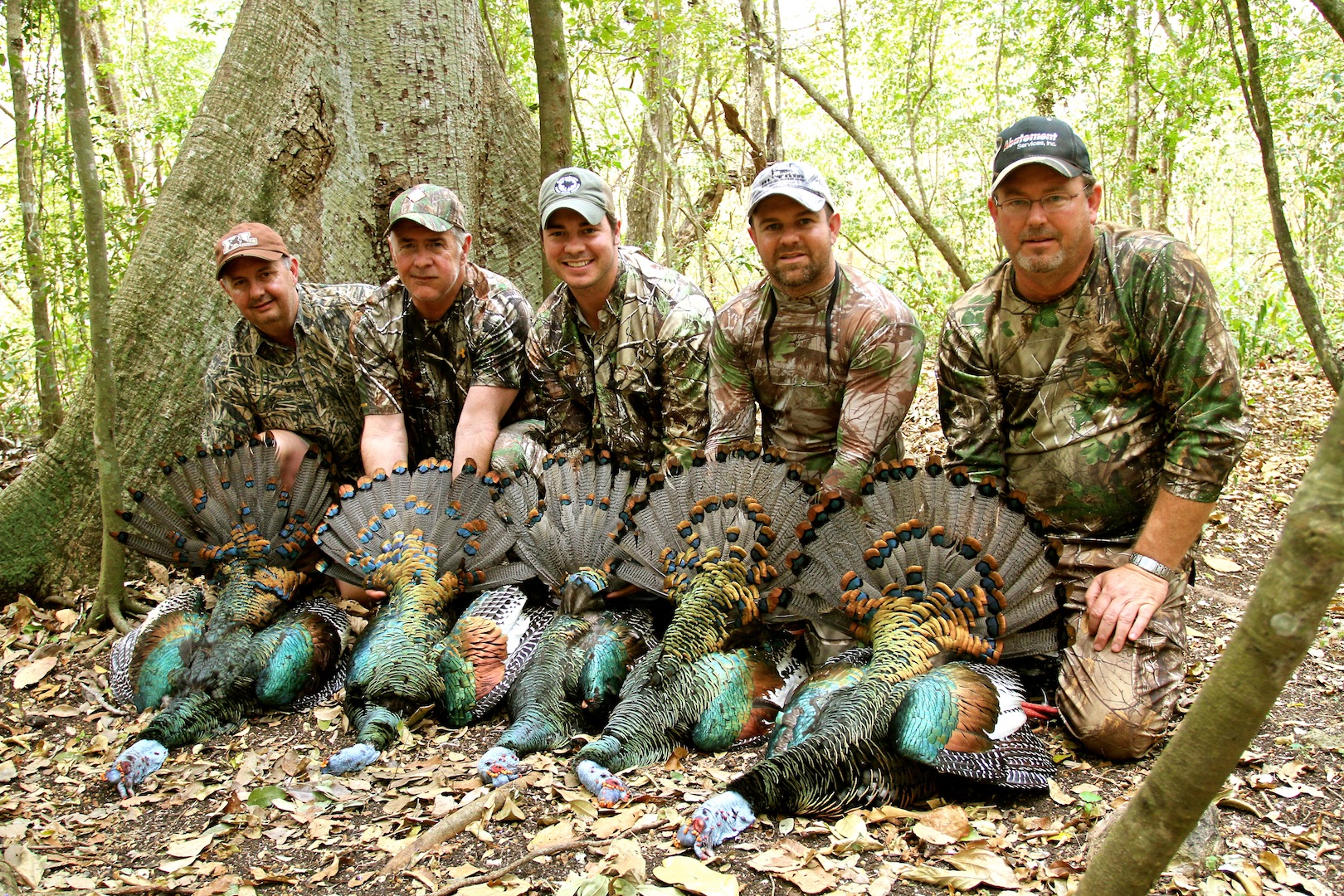 Turkey hunting is an exciting and challenging sport that requires patience, skill, and the right gear. In this ultimate guide to turkey hunting, we will provide you with helpful tips, techniques, and gear suggestions to ensure a successful and enjoyable hunting experience.
Choosing the Right Time and Location for Turkey Hunting
Successful turkey hunting begins with choosing the best locations and timing to match turkey habits. During the spring hunting season, focus your efforts on locations where turkeys are known to roost, breed, and feed. As fall season hunting focuses on breaking up flocks, concentrate on food sources and the areas where they travel. The cornerstone of successful turkey hunting is scouting your hunting area well before the season starts.
Understanding Turkey Behavior and Communication
Turkeys are intelligent and wary birds, so it's crucial to understand their habits and learn their language. To fool a wary gobbler, practice different turkey calls to imitate the sounds they make. A well-borrowed yelp, cluck, purr, or gobble can make the difference between success and failure. Additionally, learn to read the signs left by turkeys, such as tracks, droppings, and dusting spots, to increase your chances of finding them.
Appropriate Clothing and Camouflage
When it comes to turkey hunting, blending in with your environment is essential. This means wearing camouflage from head to toe, including face masks and gloves. Choose a camouflage pattern that matches your hunting location, and avoid bright colors as turkeys have incredible eyesight. Layers are also essential, as temperatures can change dramatically from dawn to midday. While ensuring comfort is vital, take care not to be too bulky or loud when moving as turkeys have an extraordinary ability to detect the slightest sound or movement.
The Essential Turkey Hunting Gear
Having the right gear can significantly increase your chances of success in the field. Here's an overview of essential turkey hunting equipment:
1. Shotgun or bow: Choose a shotgun or bow, depending on your preference and local hunting regulations.
2. The right shells or arrows: For shotgun hunters, choose a turkey-specific shell with the right combination of shot size, velocity, and pattern density. Bowhunters should select broadheads designed specifically for turkey hunting.
3. Turkey calls: Invest in a variety of calls, such as box calls, slate calls, and mouth calls, to mimic different turkey sounds realistically.
4. Decoys: A combination of hen and jake decoys can attract a territorial gobbler and provide an ideal shot opportunity.
5. Ground blind or portable seat cushion: A ground blind offers concealment and comfort, while a seat cushion keeps you comfortable during long stakeouts.
6. Binoculars: Quality optics can help you spot distant turkeys and plan your approach.
7. Backpack: A comfortable and quiet backpack will help you carry your gear efficiently.
Setting Up Decoys
Using decoys can improve your chances of luring in a gobbler, but their placement is crucial. Set decoys within your effective shooting range, usually around 20 yards. Position the hen decoy facing you, and ensure the male decoy does not obscure your view. Using more than one hen decoy can create a realistic scene that's hard for a gobbler to resist.
Scouting and Roosting Turkeys
Before you head out to hunt, its essential to scout the area beforehand. Look for signs of turkey activity like tracks, droppings, and dusting sites. If possible, locate the turkeys roosting area by listening for their distinctive yelps and gobbles early in the morning or late in the evening.
Timing Your Hunt
Patience is a virtue when it comes to turkey hunting. Turkeys often become more responsive to calls later in the morning, as hens leave to tend to their nests. Additionally, mid-morning to midday turkey hunting can avoid hunting pressure from other hunters who typically hunt early in the morning. Setting up close to a roosting area before first light can also yield success, but be cautious not to spook the birds.
Mastering the Art of Calling
Effective calling is essential to convincing a gobbler that youre a potential mate or rival. Practice different types of calls and adjust the volume and cadence based on the situation. Less can be more – overcalling can make a wary gobbler suspicious. Also, learning to use multiple types of calls can add variety and authenticity to your repertoire.
The Ethics of Turkey Hunting
As a turkey hunter, its crucial to follow the hunting rules and regulations. Always obtain the necessary hunting permits and adhere to any restrictions on bag limits, hunting areas, or hunting hours. Practice responsible hunting by only taking ethical shots that youre confident will put down a turkey quickly and humanely. Moreover, leave no trace by cleaning up any gear or leftover shells and respecting the landowners and fellow hunters.
Conclusion
Turkey hunting can be an incredibly rewarding and enjoyable outdoor activity. By following the tips, techniques, and gear recommendations outlined in this guide, you increase your chances of having a successful and memorable hunt.
Before It's News®
is a community of individuals who report on what's going on around them, from all around the world.
Anyone can
join
.
Anyone can contribute.
Anyone can become informed about their world.
"United We Stand" Click Here To Create Your Personal Citizen Journalist Account Today, Be Sure To Invite Your Friends.