Art and Health: Joey Horn Discusses the Benefits of Viewing and Collecting Art
Monday, December 21, 2020 16:36
% of readers think this story is Fact. Add your two cents.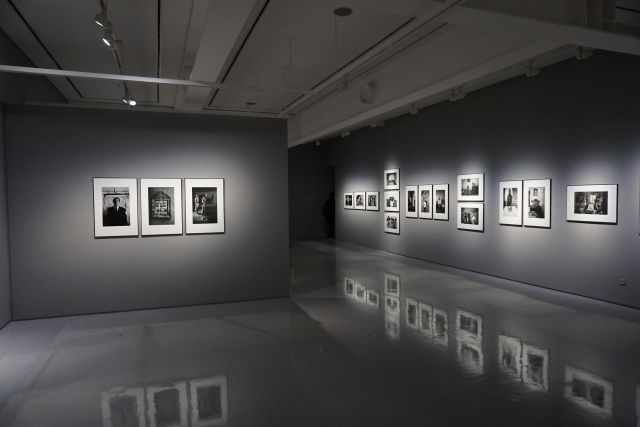 Art and Health: Joey Horn Discusses the Benefits of Viewing and Collecting Art
While there is a plethora of affordable wall decor out there available from major retailers that can aid in making your home more aesthetically pleasing and adding personality, a growing number of studies are showing that by finding pieces created by emerging talents or supporting artists you've been admiring you are not only helping stimulate your local economy, but also positively impacting your health and well-being. Viewing art has been shown to aid in lowering anxiety and depression and boosting critical thinking skills, and while many people assume that collecting art is a costly hobby there are plenty of ways in which one can curate a collection that resonates with them on a deeper level and provides internal nourishment without breaking the bank in the process.
For passionate art collector and philanthropist Joey Horn, she dedicates herself to finding pieces she absolutely loves, collecting them simultaneously for her own enjoyment and to support and encourage the artists who created them. Having lived and traveled all across the world from France and the United States in her youth to Norway and Singapore in adulthood, Horn supports artists from all across the world, focusing on photography and contemporary artists who are often female. After earning her MBA from Yale University, Horn had an early start as an executive within the corporate retail world at companies such as Saks Fifth Avenue in New York City. She then moved to Norway, working for a time as a self-employed consultant and independent board director before accepting her current position as managing director for the asset management firm Oak Management AS. In addition to her successful professional career and extensive art collection, Horn is also an active philanthropist and has dedicated her time and resources toward organizations that promote education, particularly those that focus on women and children.
Below, we explore the many benefits that come with viewing art, and explore along with Horn how you can begin to develop your own personal collection, bringing about a healthier body and mind.
Boost Health Perception and Satisfaction With Life
Participating in cultural activities such as viewing and collecting art has been found to be correlated with good health, satisfaction with life, low anxiety, and low depression for both men and women, according to a study conducted by the Nord-Trondelag Health Study in central Norway. Collection information and samples from over 50,000 Norwegians ages 13 and up on how often they attended galleries and museums, Koenraad Cuypers, a researcher in the Department of Public Health and General Practice at the Norwegian University of Science and Technology, found that 84 percent of those who participated in at least four activities reported good health, and 91 percent of them reported high satisfaction in their lives. Controlling for factors such as income and education, the researchers found that although greater enjoyment of cultural activities is associated with a higher income, the arts have a beneficial effect regardless of other factors that might influence health and happiness, including socioeconomic status. Furthermore, the study concluded that these benefits were found in people who both created or consumed the culture. This means that simply viewing art that inspires you can offer the same benefits as working to create it.
Decreased Stress Levels
Looking at art also has the ability to lower your stress levels, according to a study conducted by the University of Westminster. Within the study, participants self-reported their stress levels before entering the gallery and then were given 35 minutes to explore the space in any way they wanted. Upon exiting, they indicated that they felt less stressed than prior to the visit. Additionally, researchers measured cortisone levels – the hormone a body releases in response to stress – both before and after the lunch break and found that if a visitor entered the gallery with relatively high levels the concentration was lower by the time they left. With the fast-paced lifestyle that many of us lead today, our cortisol levels are often quite high, and chronic stress can lead to plenty of other health issues including anxiety, sleep problems, and memory impairment. However, as this study shows, even taking 35 minutes to view art can help us relax and de-stress.
Increased Empathy and Stronger Critical Thinking Skills
In 2011, the opening of the Crystal Bridges Museum of American Art created the opportunity for a groundbreaking study. The first major art museum to be built in the United States in over three decades, the museum was built in an area that never previously had an art museum, and a portion of its endowment was specifically devoted to covering all expenses associated with school tours including free admission and lunch provided, the cost of buses, and even the cost of substitute teachers to cover for teachers who accompany students on the tour. Through this program, researchers at the University of Arkansas were able to engineer the first large-scale randomized-control trial designed to measure what students learn from school tours of an art museum.
Surveying over 10,000 students, the results they found were often striking. Students who visited the art museum were found to become more observant and displayed better critical thinking skills than the control group, improving by about 9 percent of a standard deviation when compared to a control group. Additionally, they experienced a 6 percent of a standard deviation increase in historical empathy – the ability to understand and appreciate what life was like for people who lived in a different time and place. While this study demonstrated the value educational trips can add to a child's education, it also reveals what an impact art can have on the mind.
Emotions of Love
Looking at a piece of art you own can even give you the same pleasure as being in love, research has found. In a study published by The Quarterly Review of Biology, neurobiologist Semir Zeki scanned the brains of 28 volunteers as they looked at art such as "Bathing at La Grenouillere" by Claude Monet, "The Birth of Venus" by Sandro Botticelli, and "Salisbury Cathedral" by John Constable. He found that the same part of the brain that is excited when you fall for someone romantically is also stimulated when you stare at art you find beautiful. When the participants viewed the art, it triggered blood flow as well as a surge of dopamine – commonly known as "the feel-good chemical" – into the orbito-frontal cortex of the brain, resulting in feelings of intense pleasure. Both dopamine and this region of the brain are known to be involved in feelings of desire and affection, which means simply viewing art causes people to experience joy.
How to Start Your Own Art Collection
According to Horn, becoming an art collector doesn't have to feel out of reach. While she acknowledges that creating and adhering to your budget is a necessity when it comes to shopping for art, she also notes that it doesn't mean you should settle for anything that you don't love. When it comes to investing in art there are no guarantees, so at the end of the day the most important factor in collecting art is that you love the work you are buying and will enjoy it for years to come. Below, we explore Joey Horn's advice for everybody who wishes to start their own art collection, even if you don't have thousands – or hundreds– to spend.
Due to the rare nature of original pieces they are by default more expensive, which is why a good place to start your art collection can often lie in photographs or limited edition prints. While prints won't be one-of-a-kind pieces, the fact that they have been created in multiples brings the cost down significantly, making them an accessible way to enjoy an artist you love. Photography is also an excellent medium for first-time buyers to focus on, as it is often priced lower than paintings or sculptures, but still has the ability to evoke strong feelings and emotions. Horn loves and has collected the work of the German photographer Thomas Struth, whose "Museum Photographs" series explores the way historic paintings are experienced in museums today.
The internet has also made everything more accessible, including art collecting. Rather than having to visit galleries or attend auctions, you can now efficiently and economically shop in the comfort of your own home. In addition to the convenience factor, galleries usually charge a commission of around 50%, a fee that would be negated in an online purchase. By shopping online, you can take your time and browse instead of dealing with the high-pressure setting of auctions. The options are also not only right at your fingertips but also seemingly endless, with sites often containing thousands of pages of works that could have taken months to find something you like if you were going to galleries who typically have much smaller inventories. Horn says that online marketplace 1stDibs has often featured art that has captured her attention, but there are also sites like Minted, Society6, and Saatchi Art which all support working artists but also have pieces for as low as $50.
Finally, while it can be discouraging to read about an artist in a magazine only to find that their items are well out of your price range, don't forget that every artist at one point was "undiscovered." By purchasing from emerging artists, you are not only supporting a budding artist and the art community, but also have the ability to purchase something at a reasonable price that may increase considerably in value with time. Horn supports artists she loves and believes in, regardless of their status within the art world, and by purchasing an original from an emerging artist rather than another Van Gogh print, you not only own something unique but also have aided in the artist continuing to create.
At the end of the day, art ownership is deeply personal. By ditching the mass-manufactured pieces for the creation of an individual, you open yourself up to the ability to view art you love everyday. There have been numerous studies showing the benefits art can bring to your well-being, and while putting things into quantifiable figures is valuable, at the end of the day what matters most is what you feel when you look at what's on your walls.
Connect with Joey Horn on Medium and Twitter.
Before It's News®
is a community of individuals who report on what's going on around them, from all around the world.
Anyone can
join
.
Anyone can contribute.
Anyone can become informed about their world.
"United We Stand" Click Here To Create Your Personal Citizen Journalist Account Today, Be Sure To Invite Your Friends.