There Has Been a Huge Development With Trump FBI to Computer Repair Guy - "In Our Experience When Stuff Like This Happens Nothing Ever Bad Happens to People That Keep Quiet"
Thursday, October 15, 2020 21:12
% of readers think this story is Fact. Add your two cents.

There has been a huge development with Trump
Today at his North Carolina rally, he looked up into the sky and thanked God for all his success. He then said someone said he was the most famous person in the world. Trump then said several times no, I'm not, no I'm not, and paused and said Jesus Christ is. Then he looked up and said I'm not taking any chances. It's Jesus Christ and I'm not afraid to say it I'll look up and I'll say "It is not even close". He then went on to discuss Amy Coney Barrett
THAT is a HUGE development. Practically immediately after this, Youtube did the final conservative purge and every last remaining alt media that was anything is now gone.
They are trying to drop the curtain of darkness as Trump throws light like a supernova. It would be a good time to pray.
As I stated jokingly yesterday, "the media is reporting Biden surged ahead by 20 points in all polls because conservatives felt sorry for him, and today they are doing exactly that. Not "20 points" but surging ahead? YES.
It has been a wild past couple days.
FBI to computer repair guy: "In our experience when stuff like this happens nothing ever bad happens to people that keep quiet"
The FBI told the computer repair guy to keep quiet about what he saw on that laptop and that they would handle it. After a year of them doing nothing, he spilled it to people who were not traitors. He cannot be prosecuted because when the laptop was not picked up, it and everything on it was his. he was well within his rights to make backups. He is worried he will be killed now but I doubt he will be, the FBI avoids making martyrs.
I have to work on the other project now
Though it would be easy to relax because after this Biden stuff, he won't be president, RIGHT? Well . . . . . the steal is on. They are claiming Biden is farther than ever ahead of Trump now . . . . so I have to get to work on that.
One thing first however – The peso has stayed at parity with the U.S. dollar and NOTHING HAS GONE UP IN PRICE HERE. You must seriously consider this problem. If everything is going up in price in the U.S. it is all rigged to go up, there is no reason for it. If the peso is not gaining on the dollar after that "bailout" and a peso still buys the same, the dollar should still buy the same, something is seriously amiss.
Since I am remembering this now, if the left does steal this election we know quite well what the Deagel report means – it means EXTERMINATION, hell, half the left is now openly calling for "the removal of all Trump supporters from society". Gee, how would they accomplish THAT? So we now have our answer. If they steal the election the Deagel report will happen. If they fail to steal the election, crumple it up like a hoax, the threat will be over.
Now back to work . . . .
Another day, a scolding, and the antics have not changed.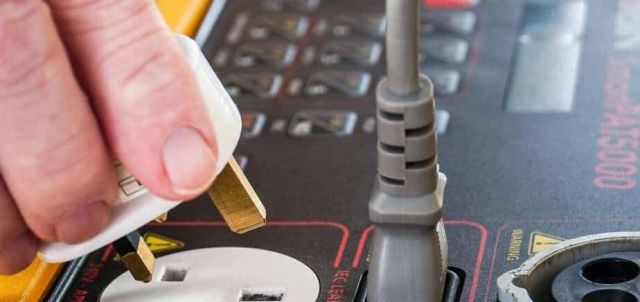 Thanks for the 7 extra ballots California!
Extra ballots have been happening WAY TOO MUCH, the steal is on.
How about that California? What if the Dems are so pissed this ends up backfiring? Add to that Virginia, Massachussetts, Minnesota, Pennsylvania and a majority of other states?
And the left is saying Biden will survive that New York Post article. If their votes are amplified 8 to 1 as the video below shows, maybe, but I doubt even that, they are going to have to, after stealing that much, delete a lot of Trump votes to make it because they are, in reality, not even 15 percent popular.
Right click to save. I am serving everything from here now because the good stuff vaporizes, and people sent enough for me to afford another server (many thanks!)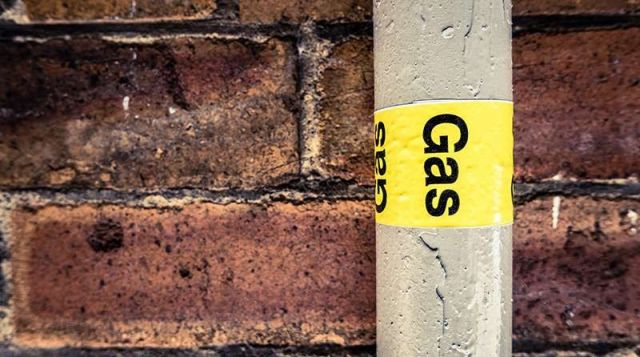 The best of a day's Biden hunt
Disclaimer: REMEMBER THE CIA WHISTLEBLOWER, this whole Biden thing is likely being done to save the rest of the deep state. Since this is what has meat now I have to run with it but DO NOT FORGET the CIA whistleblower, I think this Biden expose is the softball pitch.
That said, this is good:
Giuliani says he's going to release over a thousand devastating photos off that laptop over the next five days. Click to play, right click to save (I am serving everything good from here now due to the way it always seems to vaporize)
I gotta admit, that was fun.
OOHH, UPDATE: Giuliani released more fun!!! Biden set up all these deals for his kids, in exchange for half what they got paid!!! (Don't worry, the kids still got a LOT) but WOW, daddy is now TOAST because it proves he not only knew about their deals, HE DID THEM because if he did not, he could not make such demands. Here is one o tomorrow's headlines:
EVEN MORE FUN: Watching the leftist damage control troll twitter and everywhere else trying to say this is a fake story. But it looks like NOT.
I FOUND ONE I LOST. I was saving this and the power went out. After the outage, when I went back to where it was on the web it was gone.
This is the best one from the House Judciary committee – it is not from Cruz. They are deleting this as fast as they can. Even this one was expunged from the web when I went for the high quality version, but I managed to salvage a thumbnail and make it readable, it is a good thing I already knew what it was. Here it is!
This is quite precious, I never liked Cruz, but, well, lookie here!
These are nice:
The following is important because initially Biden denied this entirely. Then he slid on it, which means "incoming asteroid". And you can bet there is an incoming asteroid, we already have crack pipe sex with hookers ON VIDEO, damning emails that prove Biden lied about Burisma (thus disqualifying him from being president entirely) and people are speculating the remaining data includes Epstein and child trafficking. I won't go there yet, let's all hope Giuliani survives the Hillary Hit squad. He had damn well better drop it all, AND QUICK.
BLOCKBUSTER: AFTER HORRENDOUS SLANDER REPORT ABOUT HUNTER SMOKING CRACK AND A WHOLE LOT MORE, SYMPATHETIC CONSERVATIVES LAUNCHED BIDEN 20% AHEAD IN ALL POLLS.
Preface:
I know a lot of influencers hit this site, so to them I would like to give a heads up: The following about Hunter Biden's laptop was probably a permitted release of data done for the sole purpose of burying the CIA whistleblower story that broke two days ago. That is probably why the New York Post was at least partially honest about Hunter's laptop.
You are quite correct to be giddy with excitement over this laptop but I see this as an attempt to sacrifice Joe and the election for the greater purpose of salvaging the rest of the deep state from the CIA whistleblower, KEEP YOUR EYE ON THE BALL FOLKS, THE CIA WHISTLEBLOWER IS FAR MORE IMPORTANT because with what he has, we get them ALL.
This is good:
Hunter Biden's CURRENT (as of 2019) laptop was abandoned at a repair shop and after the repair shop contacted him numerous times, they took it, and it is GOOD.
Here is a quick summary:
Someone took Hunter Biden's laptop to a repair shop in 2019 and then abandoned it. If after a certain length of time you don't go back for your stuff without paying, it is gone. That's well known. So the repair shop took posession of the computer and had a look at what was on it. They discovered it belonged to Hunter Biden and it was LOADED with tons of incriminating crap against Joe.
The repair shop called the FBI and handed the laptop over, but not being stupid about it, made backups of the hard drive because you know – anyone who runs a real business probably knows the FBI is corrupt and would never do anything about it. They did nothing about it. After waiting for a little time, the repair shop then turned over a copy of that hard drive (probably one of 50 if they can think and had the means, and both are probably true) – turned it over to mayor Guiuliani's lawyer. Then Steve bannon found out about it and delivered a copy to the New York Post.
Most likely the New York post is whitewashing this but they are at least saying enough to destroy Joe, and even if they do whitewash this they are not the only ones with the info (so they have to say at least something), REAL PEOPLE HAVE IT, OUTSIDE THE CIRCLE OF CENSORSHIP, GAME OVER.
So now we have the seal team six story exploding and THIS, at the same time. Hopefully the laptop is a double hit, and not just a way to make people forget about that CIA whistleblower, they might sacrifice Joe and the election to save the rest of the deep state. Wait and see.
Man gets kicked off Southwest airlines flight for wearing "Black votes for Trump" hat
The excuse was he took his mask off but that is permitted when you are eating. The left has already vowed to "Get trump supporters removed from society" when they finish stealing this election and with this video you see exactly that. Fortunately the people on the plane spoke up loud and clear but he still got kicked off for no reason at all.
We know Trump knows about the seal team six whistleblower now
We had better not hear crickets.
___________________________________________
Before It's News®
is a community of individuals who report on what's going on around them, from all around the world.
Anyone can
join
.
Anyone can contribute.
Anyone can become informed about their world.
"United We Stand" Click Here To Create Your Personal Citizen Journalist Account Today, Be Sure To Invite Your Friends.