Prophetic Insight Gog and Magog Ezekiel 38
Thursday, March 10, 2022 16:08
% of readers think this story is Fact. Add your two cents.

Prophetic Insight Gog and Magog Ezekiel 38
the Prophet Ezekiel predict Russia's invasion of Ukraine?
Ezekiel 38 and 39 will include Ukraine. These passages give the leader of this coalition the symbolic name, "Gog." Could Putin be Gog? He sure could. Is he? We simply don't know.
Some believe that he is, and that the choice to go into Ukraine was not really his at all. They say God is "compelling" him. Ezekiel 38:4 speaks of God putting hooks in Gog's jaws to draw him into a war against Israel. But Ukraine is not Israel. God did not put hooks in Putin's jaws, forcing him to attack Ukraine.
Still, the prophetic significance of Russia's move into Ukraine cannot be denied. And it does not end with the fact that Ukraine will join Russia as a part of the Ezekiel 38 coalition. The war is also impelling Europe to arm itself. In recent years, at the urging of the United States, Europe's NATO nations made token increases in their defense budgets. But they clearly preferred for US taxpayers to shoulder the cost of their defense.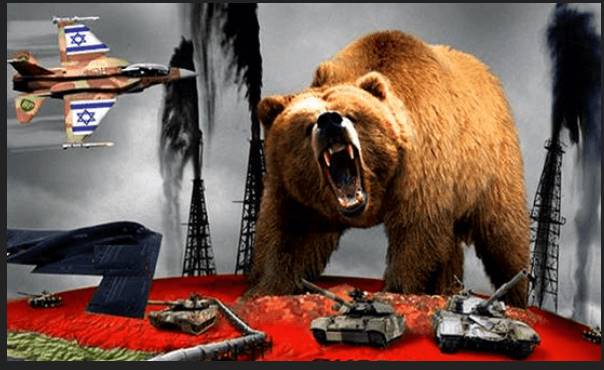 Putin changed that. Today, Europe is looking to arm itself. Previously neutral countries are suddenly hoping to join NATO. During the Cold War, Finland and Sweden were famously nonaligned. Soviet atrocities were not enough to get them to stand with other western nations against the Soviet Union. But now, they see Putin as willing to attack any nonaligned, nonnuclear power. By joining NATO, they would instantly put themselves under the protection of American, French, and British nukes.
Putin's action in Ukraine also puts pressure on the European Union to arm itself. The EU has always been an economic and political entity. For years, several key leaders have wanted to also make it a military power. Now, with Putin's help, that idea has new momentum. A central command and control over all the armies of Europe would, in an instant, make the EU a global military power. The Bible says that such power will one day be handed over to Antichrist.
Despite "green new deal" politics, the real world still depends on fossil fuel. That fact looms large over Putin's war. In recent years, we learned that Israel has an abundance of natural gas. The Israel-to-Europe gas pipeline is scheduled for completion by the end of 2025. At that point, Israel becomes a major threat to Russia's natural gas monopoly in Europe. That gives "Gog" a major incentive to one day attack Israel.
THE TWO WARS OF GOG MAGOG – EZEKIEL 38 AND 39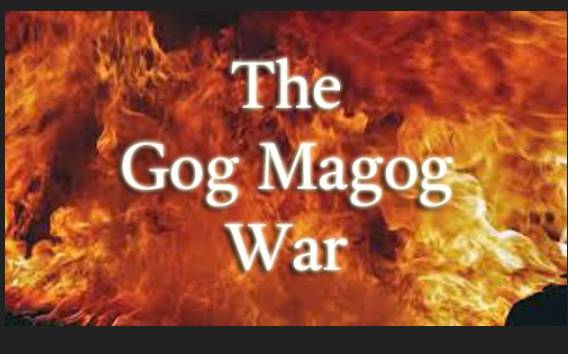 Bible is the war of Gog and Magog as detailed in Ezekiel 38 and 39. Many sermons, articles and videos have attempted to explain this end times battle in which a group of nations will attack the nation of Israel – only to have God Himself supernaturally intervene to defeat them. When does this war take place? What is the purpose of this conflict? This article will explain the timing and spiritual significance of the Gog Magog wars.
the Gog Magog War is that the language used in Ezekiel 38 and 39 seems to indicate two different times in Israel during two different eras: Ezekiel 38 details Israel during the Millennial reign of Jesus Christ – the 1,000 year period on Earth after the Day of The Lord, reign of the Antichrist and Armageddon. Ezekiel 39 (for the most part) describes Israel at the start of the Day of The Lord (also known as the Great Tribulation). This is critical to understand in order to rightly divide this prophecy.
GOG MAGOG – VERSE BY VERSE ANALYSIS
The Gog Magog prophecies are actually a series of 5 messages given to the prophet Ezekiel directly from God. They are arranged as follows:
EZEKIEL 38:1-13 – THE LORD'S ANGER WITH GOG AND HIS ARMIES FOR THEIR ATTACK ON ISRAEL DURING THE MILLENNIUM.

EZEKIEL 38:14-23 – GOD INSTRUCTS EZEKIEL TO DELIVER A PROPHECY TO GOG REGARDING THE MILLENNIAL ATTACK AND THEIR DEFEAT BY THE LORD'S SUPERNATURAL INTERVENTION.

EZEKIEL 39:1-16 – GOD'S PROPHECY TO GOG REGARDING THE ATTACK ON ISRAEL AT THE START OF THE GREAT TRIBULATION.

EZEKIEL 39:17-24 -THE LORD INSTRUCTS ISRAEL TO DELIVER A PROPHECY TO THE FOWLS OF THE AIR AND BEASTS OF THE FIELD REGARDING THEIR CONSUMPTION OF THE DEFEATED ENEMIES OF ISRAEL.

EZEKIEL 39:25-29 – GOD'S STATED PURPOSE FOR THE GOG MAGOG WARS.
EZEKIEL 38 – GOG'S ATTACK ON ISRAEL DURING THE MILLENNIAL REIGN OF CHRIST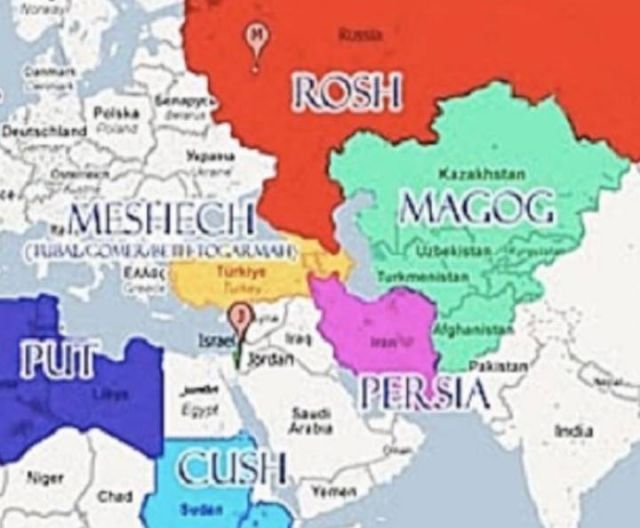 1. Rapture Revelation 3:10
10Because thou hast kept the word of my patience, I also will keep thee from the hour of temptation, which shall come upon all the world, to try them that dwell upon the earth.
2. Ezekiel 38 War
3. Antichrist Revelation 13:1-18
Before It's News®
is a community of individuals who report on what's going on around them, from all around the world.
Anyone can
join
.
Anyone can contribute.
Anyone can become informed about their world.
"United We Stand" Click Here To Create Your Personal Citizen Journalist Account Today, Be Sure To Invite Your Friends.