This Mysterious 3,700-Year-Old Tablet Reveals Ancient Babylonian Trigonometry (Video)
Friday, May 15, 2020 20:22
% of readers think this story is Fact. Add your two cents.

by N.Morgan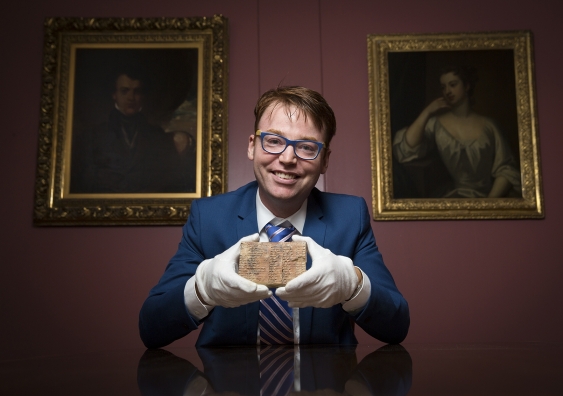 UNSW Sydney scientists have discovered the purpose of a famous 3700-year old Babylonian clay tablet, revealing it is the world's oldest and most accurate trigonometric table, possibly used by ancient mathematical scribes to calculate how to construct palaces and temples and build canals.
As the Telegraph noted: "However unlike today's trigonometry, Babylonian mathematics used a base 60, or sexagesimal system, rather than the 10, which is used today. Because 60 is far easier to divide by three, experts studying the tablet, found that the calculations are far more accurate."
"Our research reveals that Plimpton 322 describes the shapes of right-angle triangles using a novel kind of trigonometry based on ratios, not angles and circles," Dr. Daniel Mansfield of the School of Mathematics and Statistics at the University of New South Wales Faculty of Science, said in a university news release.
"It is a fascinating mathematical work that demonstrates undoubted genius. The tablet not only contains the world's oldest trigonometric table; it is also the only completely accurate trigonometric table, because of the very different Babylonian approach to arithmetic and geometry."
He added that what the tablets contained was a "huge mystery until now."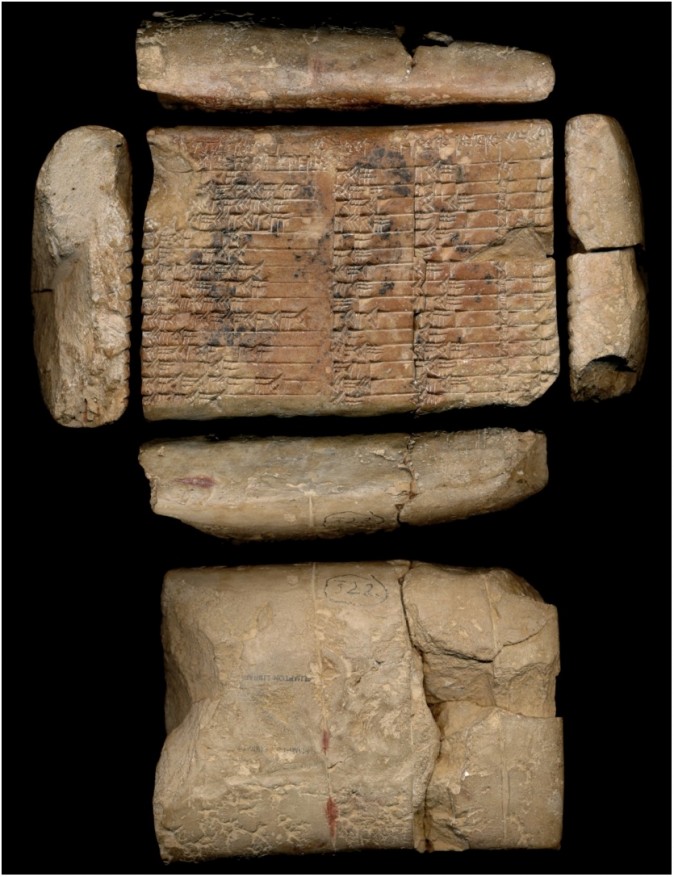 Plimpton 322: The world's first trigonometric table, (Rare Book and Manuscript Library, Columbia University.)
"Plimpton 322 was a powerful tool that could have been used for surveying fields or making architectural calculations to build palaces, temples, or step pyramids," he said.
The Greek astronomer Hipparchus, who lived around 120 B.C., has been regarded as the father of trigonometry.
"Plimpton 322 predates Hipparchus by more than 1,000 years," said UNSW associate professor Norman Wildberger. "It opens up new possibilities not just for modern mathematics research, but also for mathematics education. With Plimpton 322 we see a simpler, more accurate trigonometry that has clear advantages over our own."
Their findings were published in Historia Mathematica.
Oldest Customer Service Complaint?
A clay tablet from ancient Babylon shows there was an "irate copper merchant, Nanni, in 1750 B.C. The merchant's aggravation is evident, spelled out in cuneiform on a clay tablet now displayed in The British Museum," reported Ancient Origins.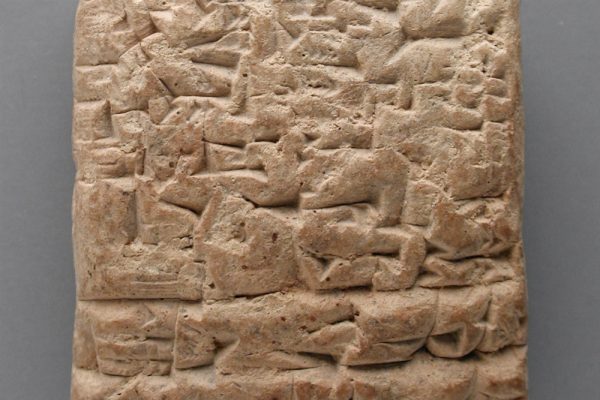 A cuneiform tablet similar to this one on display at the Los Angeles County Museum of Art rails against poor customer service, a perennial problem. (Wikimedia Commons)
"In what is said to be the oldest customer service complaint discovered, Babylonian copper merchant Nanni details at length his anger at a sour deal, and his dissatisfaction with the quality assurance and service of Ea-Nasir," it writes.
Forbes reported in 2015: "The letter implies that Nanni had dispatched his personal assistants to Ea-Nasir Fine Copper at least once looking for a refund, only to be rebuffed and sent home empty-handed—and through a war zone!"
According to a translation:
Tell Ea-Nasir: Nanni sends the following message:
When you came, you said to me as follows: "I will give Gimil-Sin (when he comes) fine quality copper ingots." You left then but you did not do what you promised me. You put ingots which were not good before my messenger (Sit-Sin) and said: "If you want to take them, take them; if you do not want to take them, go away!"
What do you take me for, that you treat somebody like me with such contempt?
I have sent as messengers gentlemen like ourselves to collect the bag with my money (deposited with you) but you have treated me with contempt by sending them back to me empty-handed several times, and that through enemy territory. Is there anyone among the merchants who trade with Telmun who has treated me in this way?
You alone treat my messenger with contempt! On account of that one (trifling) mina of silver which I owe(?) you, you feel free to speak in such a way, while I have given to the palace on your behalf 1,080 pounds of copper, and umi-abum has likewise given 1,080 pounds of copper, apart from what we both have had written on a sealed tablet to be kept in the temple of Samas.
How have you treated me for that copper? You have withheld my money bag from me in enemy territory; it is now up to you to restore (my money) to me in full.
Take cognizance that (from now on) I will not accept here any copper from you that is not of fine quality. I shall (from now on) select and take the ingots individually in my own yard, and I shall exercise against you my right of rejection because you have treated me with contempt."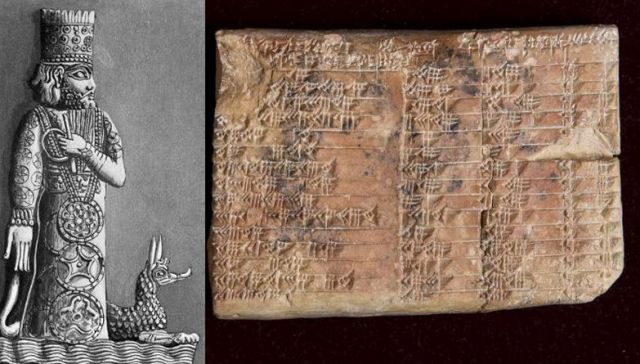 References:
https://www.theepochtimes.com/3700-year-old-mystery-babylonian-tablet-gets-translated_2808867.html
https://www.telegraph.co.uk/science/2017/08/24/3700-year-old-babylonian-tablet-rewrites-history-maths-could/
https://www.youtube.com/watch?v=i9-ZPGp1AJE
Stories Contributed by N. Morgan
Before It's News®
is a community of individuals who report on what's going on around them, from all around the world.
Anyone can
join
.
Anyone can contribute.
Anyone can become informed about their world.
"United We Stand" Click Here To Create Your Personal Citizen Journalist Account Today, Be Sure To Invite Your Friends.