The Devil's Toolkit - The True Capabilities of the DARPA Hydrogel Graphene Nano-Bot Lithium Toxic Cocktail, aka COVID-19 Vaccines/ Part 1 and Part 2 - The Ultimate Evil
Sunday, August 15, 2021 23:11
% of readers think this story is Fact. Add your two cents.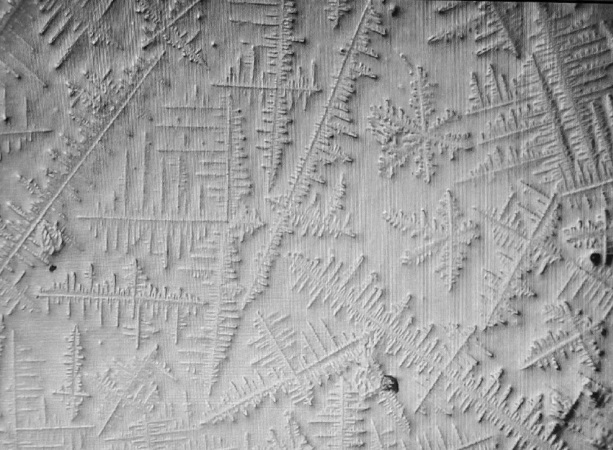 PREPARE YOURSELF FOR A WHOLE NEW LEVEL OF SICK TWISTED EVIL CREEPINESS
What was just merely Rumor can Now be confirmed by the Scientific Research of their now, no longer so Secret Technology
We Now Have The Smoking Gun.
And we have a Smoking Gun coming from every angle.
Now it has ALL been confirmed.
BEHOLD, THE DEVILS TOOL KIT:
"Remote Access Programmable mRNA Graphene Nano-Bot Micro-Chip Digital ID Tracking Internal Monitoring Sensor Wireless Broadcasting and Receiving Artificial Intelligence Mind Control Operating System and Remote Assassination"
The Primary connection to 5G and Major Outbreaks of What is being called COVID-19 is:
The powerful 5G Signal Activates the DARPA Hydrogel Graphene Oxide.
Effecting Those Who Have Had Vaccinations the most. (Flu vaccines as well)
For those who have it inside of their system, it will attract the 5G Signal like a Lightning Rod,
Causing an EMF pneumonia like sickness. 5G fries the hydrogen molocules right out of the oxygen, severely inhibiting ones ability to breathe.
It is like drowning on dry land. The best thing one can do is get the hell away from the 5G Signal. The 5G alone is very capable of killing.
But combining 5G and DARPA Hydrogel Graphene Oxide, is an Extremely Dangerous combination.
The Deep State Cabal has always hidden their most advanced technology. but they themselves have recently gained a huge leap in Advanced Scientific and Medical Applications.
We are now experiencing a Convergence of Technologies that will Integrate multiple Systems, with Multifunctional Capabilities that will all work together as one.
THE PROBLEM IS, THAT THIS QUANTUM LEAP WILL NOT BE WORKING FOR THE BENEFIT OF YOU OR ME
Just like everything that those who lust for power touch. IT WILL BE PERVERTED AND TURNED TOWARDS MISUSE
ANYTHING THAT CAN BE WEAPONIZED,
WILL BE WEAPONIZED
And this Technology will be able to do things that is so far beyond what many will even believe to be possible,
They will have a hard time believing any of it. Even when the proof is put in front of them over and over.
MANY WILL REFUSE TO BELIEVE IT IS POSSIBLE
MANY MORE, WILL WISH IT WAS NOT POSSIBLE AT ALL
5G will soon blanket our planet in a Toxic Storm of EMF Radiation that will pervade everything.
And The Internet of Things will be a curse to Humanity that links nearly everything to Claus Shwab's Unholy Nightmare of the Great Reset 4th Industrial Revolution
And it is one of the greatest threats Mankind has ever faced.
The 5G Signal will be 10 Times more powerful than our current 4G.
It may have more applications, but this technology is NOT for our benefit.
It will not only make us sick and die much quicker, that along with Artificial Intelligence will Entrap us within a web of inescapable connectivity.
It represents decades of research and development, and is one of the biggest Master Plans ever created by the Deep State Cabal.
And it is now soon about to be going live worldwide.
Everything that is manufactured will be embedded with cameras and microphones and even far more devious things.
It has already been proven that 5G can track people's actions remotely just using the 5G signal alone. It can track you as a unique individual. It can be focused on you as a target for multiple purposes.
The long existing Voice Of God/Voice To Skull technology allows a voice to be projected INSIDE YOUR HEAD.
Now, they can also implant thoughts. Even remove thoughts or replace them.
Possibly even without the victim knowing
But now with the sudden shock of realization at what the new technology we have just recently discovered, integrates with the others. DARPA Hydrogel, Graphene Oxide and Lithium is such an unbelievably powerful weapon when combined with 5G and the rest of the Devil's Toolkit.
It can be delivered into the body by multiple pathways.
Vaccines
Test Swabs
Food and Water
Chem Trails
And Smart Dust
In Consumer Goods
Once it is inside you it will make you an antenna. That has an extremely powerful Conductivity for sending or receiving Wireless Signals.
It can create a Digital ID and mark you as a painted target that uniquely works like an invisible leash that tethers you to the Tech Lords and subjugates you to the mercy of their whims.
The DARPA Hydrogel Graphene Nano-Bots can be programed to carry out specific functions. Such as finding the weakest organs in the body to target for attack. Or to cause Sterility, which is one of Eugenist Bill Gates favorites. Or it can be made to bypass the Blood-Brain Barrier and penetrate into your brain and highjack the functioning processes inside of your brain.
This Disclosure may be hard for you to accept or believe. And it takes some time to come to terms with this shocking and terrible evil new weapon we must face. It is a twist to the plot so big that one must rewrite the entire script.
But if we unite as one, we can demand that this technology and the others related to it are made illegal.
It will take an incredible amount to stop it at this point.
BUT IF WE DO NOT TAKE CONTROL OF THIS TECHNOLOGY
THIS TECHNOLOGY WILL TAKE CONTROL OF US
@OratorBlog 8-15-2021
5G IS A Weapon – The Hidden Military Use of 5G Technology – The Hidden Truth
David Ike
The Deep State and Government Black Ops have refined the use of frequencies to the point that they can dial in whatever state of mind they want
They can achieve this with wireless alone. But once the Graphene Oxide is inside of you, they can single out a person in a crowd of thousands, simply by the unique frequency of your Digital ID. They can then target a signal directly at you with a boost from your internal antenna.
Once they have you marked, there is no escape.
Moderna describes their mRNA Genetic Experiment as "The Software For Life"
They have the capability to program you just like a computer.
Just think of each frequency like a port that can be opened to connect to broadcast to, or from your signal.
DARPA Hydrogel in COVID Vaccine can create crystals, nano-antennas that can send or receive signals and commands from 5G Towers or Smart Devices as well.
These antenna can receive signals and commands from 5G towers. These antenna can expand the whole body as DARPA hydrogel invades the whole body. No organ nor cell is spared by DARPA hydrogel.
Graphene also has magical and conductive qualities making your body and mind a receptor for any message that the controllers want to embed.
Vaccine for Coronavirus makes you a Biological Robot!
Your human bonding that you naturally have in your body is replaced. Your body and mind will respond the applied electrical currents, and you become a mandatory transmitter that transmits essential information about your body and mind to Government and Spiritual Controllers.
Do not think that hydrogel does NOT alter your DNA. Someday, it is going to replace the DNA for anyone allowing hydrogel to enter their body.
Your body become a mechanical slave!
Graphene Hydrogel & Quantum Dot Vaccine Application is animal tagging.
We are considered as animals in Global Governance System.
Anti-counterfeiting dyes and paints basically that is the patenting of a human being who has taken the mark of his owner.
Chemical sensing and fluorescent tagging as what we've seen in GMO Foods. Genetically Modified Organisms like the Jellyfish they started out with that had fluorescent tagging to see when they altered species if it would carry on to the next generation.
The quantum dots are part of the hydrogel network. In this form, quantum dots can be utilized in several applications that benefit from their unique properties. (Quantum Dot was used in Bill Gates Digital ID)
As a new carbon based nano material, graphene-based hydrogels (GBH) and multifunctional graphene based hydrogels have many characteristic advantages and functional applications.
But for those People who are allowing hydrogel into their bodies, they are willingly hybridizing their body into a shape shifting biological robot.
See full article:
https://spacetravelinalabama.com/2021/05/19/darpa-hydrogel-in-covid-vaccine-can-create-crystals-nano-antennas-to-receive-signals-from-5g-tower/
THE ULTIMATE EVIL
DARPA HYDROGELS DELIVER LITHIUM TO DESTROY THE PINEAL GLAND
(Spiritual Connection To GOD)
This is also implanted by the Test Swabs. That is why it is shoved way up to the Blood Brain Barrier
The hollow Nylon fibers are packed with Hydrogel containing Lithium micro-balls.
"Darpa Hydrogel and lithium block and destroy the pineal gland and cause the thinking person to become a controllable Biological-robot
A hydrogel is a carrier of an active substance, its task is to get the substance into the body at a pre-desired place.
Vaccines contain Darpa Hydrogel, lithium and patented genetic information. mRNA is not an untested novelty. In breeding and for top athletes, this type has been using doping for many years.
Genetic information in the vaccine leads to the creation of a patented mutant. The dream of the dark forces around Bill Gates is to achieve to force these mutants, for example by vaccination, to regularly upgrade as a computer program
TEST SWABS ARE NYLON NANOTUBES. Tubes that are hollow and can be filled for delivery. (Pineal Gland Destroying Lithium Delivered In Hydrogel)
OK, just how toxic is Lithium? We can tolerate much more Lithium in the body than we can in the brain. This is extremely interesting if not damning when we consider how these creepy "way up in your nose" PCR swabs get as near to my brain as possible. I mean, seriously? Think about it. Why don't they just swab your mouth like they do for DNA testing?
It does make sense, however, for efficient Lithium delivery – placing it where it will do the most damage. And here's a fun fact – Lithium overdose symptoms are also matches the shakes and convulsions seen in many vaccinated.
"After expelling a mixture of nylon fibre fragments, Darpa Hydrogel along with lithium remains on the nasal mucosa below the pituitary and pineal glands.
This mixture immediately reacts with living structures to form crystals that target the pineal gland, which has its own electromagnetic field.
The shape of the crystals determines the type of hydrogel used. The crystals are CONDUCTIVE because of the lithium in them.
The crystals can receive the signal from the transmitter to the cell and send signals from the cell to the transmitter. These are actually nano-antennas"
All this technology works together, with 5G being the next level of their assault. OK, so, we could take all this and mix it with beliefs about fallen angels and the book of Enoch. Were they tampering with the inner workings of God's divine creation before the flood? I'm sure they were. Is this technology demonic? Undoubtedly. But in my humble opinion, it's a trap (leading to Jewish mysticism) to delve into extrabiblical texts to understand this in its full creepy splendor
https://christianobserver.net/darpa-covid-shot-test-swabs-the-pineal-gland-and-faith/
Analysis of Nasal Swab Test Sticks from surface testing in the Slovak Republic - confirmation of genocide.
pdf download:
https://www.golokaproject.org/documentfiles/Analysis-of-test-sticks-from-surface-testing-in-the-Slovak-Republic.pdf
Related Articles:
COVID-19 & COVID-19 Shot Therapy – They Don't Want You to Find – Full Article
Fountain of Youth: Now You Can Turn Back the Clock
Advanced Study Reveals Improved Liver Function And Reduce Oxidative Stress In Patients With Chronic Hepatitis B.
Hydrogen Water & Ionized Water w/Silver Particles, Research for You Immune System – 2021 the Year of Alternative Medicine.
Diabetes Improvements Worth Knowing. The Information Contained In This Article Can Help You Improve Your Quality Of Life!
Try HNEX Today By Clicking Here!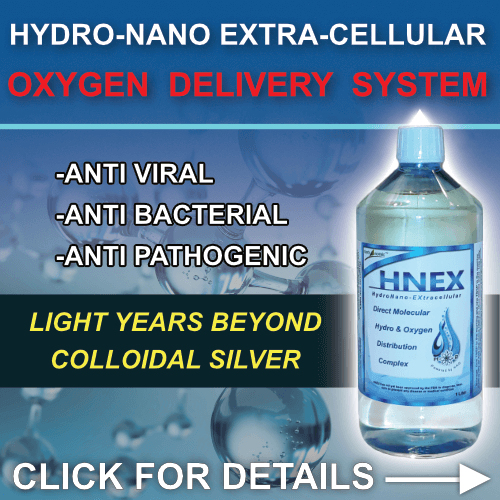 Before It's News®
is a community of individuals who report on what's going on around them, from all around the world.
Anyone can
join
.
Anyone can contribute.
Anyone can become informed about their world.
"United We Stand" Click Here To Create Your Personal Citizen Journalist Account Today, Be Sure To Invite Your Friends.