How to Keep Your Business Thriving as COVID-19 Continues
Monday, January 18, 2021 23:44
% of readers think this story is Fact. Add your two cents.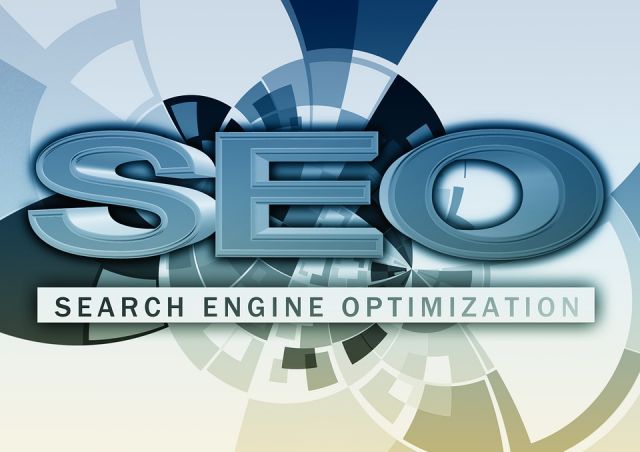 How to Keep Your Business Thriving as COVID-19 Continues
Throughout 2020 the world witnessed COVID-19 significantly impact the global economy. Big names filing for bankruptcy due to the pandemic have made news headlines. Over 72,800 businesses in the United States have permanently closed since March of 2020. While many of the business owners are still reeling from the effects of the lockdowns and shutdowns, they're now faced with the second wave of the virus and are left to figure out how to stay afloat in such unprecedented times. How can a business thrive in times like these?
The pandemic is likely to transform the way companies conduct business in the long term. Due to the global health emergency, consumer trends and behaviors have changed. For businesses to survive, they need to adapt to these changes. Government lockdowns and stay-at-home orders have forced consumers to purchase online instead of buying goods from retail stores, forcing many brick-and-mortar shops to close and some to transition their business online. While the shift to "all-things-digital" was not something everyone was prepared for, it has given business owners hope.
With the online marketplace becoming saturated, there is so much pressure and demand for businesses to get creative and be more aggressive in their marketing and advertising. Digital marketing strategies, such as search engine marketing and search engine optimization (SEO services), have given these businesses the means to get their brands known online. The best strategies are able to even out the playing field between the old and new players.
Search engine marketing is an internet marketing strategy that uses paid advertising to promote websites. When a user searches for a product, effective SEM techniques will have the company's ads showing up in the search results. The company pays every time the ad is clicked.
What a company ends up spending for search engine marketing services depends largely on the search engine marketing company they hire. Designing an SEM strategy requires expertise, otherwise, companies may end up paying more for ad clicks that don't actually convert into sales. A reliable search engine marketing company will use tools together with industry expertise to target high-converting audiences, ensuring value in company ad spends and boosting return on investment (ROI).
SEO services are different as they are free and focused on content. The right SEO strategies can optimize websites to bring traffic their way through organic searches. A good SEO strategy starts with a thorough keyword research. Keywords are the words a user types in the search bar to perform a search on Google, Bing, and other search engines.
Using strategic keywords helps ensure that the content is found when users enter their query. A solid SEO strategy helps put the page with that content at the forefront of search results, beating a company's competitors in the process. This content should appeal to the customers and it should help offer a solution that entices customers to buy the product. SEM agencies with proven processes are able to provide SEO services that drive traffic and convert traffic into sales.
Companies that wish to focus on selling to their surrounding community can use local SEO services – strategies aimed at increasing sales within a specific area. Due to reduced travel, local SEO is eyed as a great marketing solution because consumers in these times are inclined to look for nearby stores or restaurants for their needs. An SEM agency that is well-versed in local SEO can help businesses show up in "near me" searches so that customers are able to find the shop and head their way, not walk into their competitors' stores.
Since the lockdown, internet usage has surged by 70 percent, according to Forbes. Aside from people opting to stay at home, this may also be attributed to schools and offices adopting the remote setup. With internet use at its highest, companies are leveraging search engine marketing services to advertise to targeted audiences online. Companies that don't want to spend on ads use SEO services to gain visibility in the digital world. Search engines have made identifying and connecting with an SEM company that can offer both services easy and convenient.
With or without the pandemic, customers expect businesses to provide continued services. As such, many businesses have allowed their employees to work from home so that operations are not disrupted. Without the looming threat of getting infected, employees are able to perform their respective functions and stay productive.
The new normal necessitates businesses to be as visible and accessible as possible to online customers if they want to maintain their steady stream of income. A company that implements robust digital marketing strategies – or hires an SEM agency to do that for them – has a greater chance at thriving amidst the economic freeze.
Many people are staying home, browsing the best offerings, and looking for the best discounts to help them cut down on expenses. An SEM company can have this as their focus when they launch their digital marketing efforts. The business can post its best offerings through pay-per-click (PPC) advertising.
It is critical that businesses keep their customers informed and assure them that they are there for them. A local Dallas restaurant used email marketing to inform their customers of the three ways they can get food from the restaurant: parking lot pick up, curbside ordering, and delivery. Furthermore, they also informed their customers of their heightened sanitary practices, assuring their customers that their food is being handled safely.
Gyms took a hit due to the restrictions, but having an online platform and presence gave them a chance to continue providing their services virtually. Online classes have helped gyms and fitness trainers survive the economic freeze. The same thing happened to healthcare practitioners, and doctors and dentists began offering online consultations. The key is to keep the client base well-informed by being visible and accessible online.
Consumers are more glued to their social media accounts after the pandemic, looking for community updates, checking on people, and entertaining themselves. Because of this, connecting with customers through social media is a strategy used by many companies and brands. Social media platforms allow companies to start a niche-based community, grow their customer base, strengthen brand awareness, and promote their websites. This is a great avenue to forge connections and build relationships, which not only attracts new customers but also retains existing ones.
Keeping a fun and engaging exchange on social media is a good strategy. Funny posts always encourage people to engage and should be helpful in these times. In social media marketing, consistency is key. It is common to see companies posting carefully crafted content regularly on Facebook, Instagram, Twitter, Pinterest, and the like. This is also something a search engine marketing company can do for its clients. An SEM agency usually has a content calendar planned for the client. This schedule often runs for 30 days, but there are agencies that offer content calendars that are good for a full year.
Aside from these social media platforms, people spend a lot of time on YouTube uploading branded video content. YouTube marketing allows companies to have an even wider reach. The right strategies help these companies to turn up in user searches and surge ahead of the competition. Tutorials and reviews make great YouTube videos and are usually created for digital marketing purposes.
COVID-19 is bound to fade and companies should be prepared to bounce back when this happens. SEO and SEM results may not be visible right away. Continued investments in an SEM company that provides high-quality search engine marketing services is advisable because the search engine marketing strategies implemented today will likely only affect results in two to six months.
Aside from having solid digital marketing strategies, companies will need to field problems that result from the pandemic. There was approximately a 50 percent increase in eCommerce order volume. Due to the spike in orders and challenges in the supply chains, issues regarding shipping delays cropped up. These are COVID-19 related trade problems that companies will now have to anticipate and mitigate. There are eCommerce strategies that companies have used so they can continue fulfilling customer orders.
Consumers have been spending less on non-essential items since the pandemic. Technomic reported that there was a 21 percent drop in the average spending per 1,000 consumers. The drop in total retail traffic caused some stores to close down.
Such was the case with Gold N Things, a small jewelry store in Dallas that was open for 30 years. Phyllis Lambert, the 71-year-old owner, and operator of the store shared that her revenue was cut in half so she had to close shop. "I'm a luxury, not a necessity," Lambert said.
Experts reviewed her website www.goldnthings.net via Ahrefs.com and found out that her website does not show up in user searches. It appears that Lambert also hasn't invested in any pay-per-click advertising. A good search engine marketing company could have helped the store establish a strong online presence.
Such a shift in consumer trends and behavior calls for companies to take a more proactive approach in understanding their target customers' search intent. Google Trends and other data tracking tools can help extract this data.
This is a good takeaway for business owners because measuring success by using relevant metrics exposes the strengths, weaknesses, and opportunities of a company. Digital marketing focuses on analyzing metrics and trends and taking the necessary steps to improve its online presence. A quick review of one's website can reveal how visible you are to your prospects. If the website seems invisible online, there are tools and agencies that can help.
The economy doesn't stop because of the pandemic. People will continue to need and buy goods and services even if they are likely to have a more price-conscious approach towards their purchases. Consumers may have felt a better appreciation for their convenience of online shopping and may continue to shop online even after the threat of the virus has dissipated. A business that wants to succeed will need to adapt to the "new normal", find better ways to market, and accelerate business growth.
Shifting to "all-things-digital" and rethinking current and future marketing and advertising efforts are vital to surviving the pandemic. Through the internet, and with the right digital marketing strategies in place, companies may very well thrive even as COVID-19 continues.
Before It's News®
is a community of individuals who report on what's going on around them, from all around the world.
Anyone can
join
.
Anyone can contribute.
Anyone can become informed about their world.
"United We Stand" Click Here To Create Your Personal Citizen Journalist Account Today, Be Sure To Invite Your Friends.