The Key Habits of Industry Leaders and How to Become a Leader in Your Field
Tuesday, February 9, 2021 17:32
% of readers think this story is Fact. Add your two cents.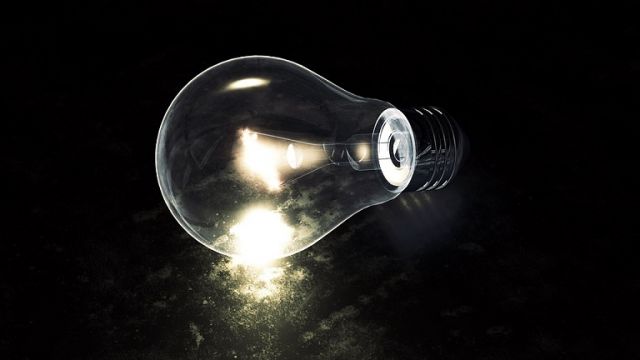 The Key Habits of Industry Leaders and How to Become a Leader in Your Field
It is most goal-oriented professionals' dream to become a recognized and established leader in their sector, in every area from business to healthcare. To be an influential leader and official representative of your peers, use the habits below to build a leading lifestyle.
Get Your Opinions Out There—Respectfully
Starting a podcast, blog, vlog, or other media production to discuss relevant issues and get your opinions out for people to engage with is an important step in influencing your peers. Although it can be nerve-wracking, try to remain confident in the content you produce and be eager to spread the word.
Be sure to execute this one with political correctness and empathy for all audiences: controversy is often encouraged in media strategy, but risking offending your audience is not advisable, particularly if you are trying to become an industry leader in a highly professional sector.
Stay in Contact With Your Followers
Whether you send an email newsletter to the people who enjoy your media or start a social media account for users to follow, staying in contact with regular updates about your active participation in your sector is a way of building your brand as a passionate and pro-active individual.
The secondary advantage is being able to market to this group of people who already endorse your message and want to see more from you. If you decide to write a book about your journey to leadership at a later date, you'll have a highly engaged audience anticipating your product.
Whether you're a fan of the social media revolution or not, consider whether a presence is beneficial, if not imperative, to your leadership goals.
Guest Speak at Industry Events
Speaking at events, seminars, and conferences in your field can be a huge jump to success as you personally influence a high volume of people, all at once. Making this a habit is the key, as more and more industry professionals begin to recognize and promote your opinions and the thought-provoking points you raise.
Stay up to Date
Stay tuned into the latest research and other influential figures in your profession. This will allow you to discuss relevant news topics, ask for follower engagement, and advise others in your industry—all key habits of professional leaders.
This networking opportunity could also allow you to cultivate collaborations that benefit one another, whether your views are strongly aligned, or strictly opposing.
Be an Educator
Become a fierce leader with extra credentials in your field. Educate others and speak powerfully to students and inspire change. Communicating strategies, techniques, or complex theories to students is a highly challenging and rewarding role, and you can do it in any profession:
If You're a Teaching Professional:
You could become a leader in as little as two years when you complete a masters in education and transition to students in higher age groups with different experience levels and more-advanced capabilities.
Becoming or advancing as an educator is highly gratifying, reflected in the increased salary and elevated responsibilities.
If You're a Medical Professional:
Beyond the tried and tested routes for specialization, healthcare professionals can become industry leaders by creating or partaking in research studies, developing a medical technology product, or simply by teaching others in a classroom, in a laboratory setting, or even in a clinic.
If You're a Business Professional:
Getting the word out about how great you are is a key way to become an influential figure; however, you have to have content to rave about: get extra credentials in team leadership, resource management, finance, human resources, business development, or any relevant course that can provide transferable skills.
Day-to-Day Habits of Leading Professionals:
Set an Early Alarm Clock
With many successful and productive individuals vouching for an early morning wake-up, it's an inexpensive and easy habit to help you get ahead of the day. Aside from the obvious benefits of waking and rising alongside the sun, you'll be more ready for a restful sleep at 10pm that evening—which is the ideal time to go to bed. A strict sleeping routine can help with energy levels, general happiness, and productivity.
Establish a Bedtime Routine
The relaxing effects of a hot bath and minimal screen time before bed are hailed by many as the magic ingredients to a good night's sleep. Many enjoy this time to relax and prepare for the next day, which helps you to wake up feeling ready for whatever is in store for you.
Get a Healthy Lifestyle
Many successful and prominent leaders of industries advertise a life of Pilates classes and superfood smoothies. Even though regular exercise and a balanced diet can improve anyone's productivity and mood, the power of so-called "superfoods" should not be overlooked in terms of academic and physical performance.
Superfoods include avocado, salmon, eggs, Greek yogurt, oatmeal, and walnuts. Research has shown that foods like these—rich in antioxidants and fiber, whilst remaining low in calories—promote a highly productive lifestyle.
Meditate Daily
Meditating regularly, guided or unguided, is advisable for everyone and anyone who wants to give it a try. It can help you to step away from a thought or feeling before you become invested in it, for a truly indistructable mindset.
To Sum Everything Up
Leaders are innovators, enthusiasts, know-it-alls, passionate, and extremely skillful with an open-minded outlook on their profession.
The very best leaders get their opinions out there in a highly communicative and inviting way and have a following to engage with about the most prevalent issues.
Guest speaking is a high honor for any professional and a good aim for anyone hoping to be a pioneer in their industry.
Becoming an educator in your field with a short and flexible learning program could be easier than you think—and is a great way to stand out from the crowd with an impressive credential.
You can also replicate the daily habits of the most successful people in the world by focusing on your basic needs such as sleep, food, and peace of mind. By looking inwards, many report that their life improves beyond what could have been achieved on the outside.
Before It's News®
is a community of individuals who report on what's going on around them, from all around the world.
Anyone can
join
.
Anyone can contribute.
Anyone can become informed about their world.
"United We Stand" Click Here To Create Your Personal Citizen Journalist Account Today, Be Sure To Invite Your Friends.