Cold Calling vs. Social Selling: Which Is Better?
Friday, April 30, 2021 5:21
% of readers think this story is Fact. Add your two cents.

The debate between cold calling and social selling remains vibrant, if not contentious. Proponents of social calling argue that this is the sales technique that will finally eliminate cold calling. Some have even gone as far as terming cold calling' dead.' On the other hand, supporters of cold calling maintain that while it is not glamorous, it works, particularly in the B2B space. And because it works, it is here to stay.
When it comes to making actual sales, which of the two techniques is better? Before we get to that, let us take a deeper look at what each entails.
What Is Cold Calling and What Does it Entail?
Cold calling is an outbound sales method that involves reaching out to prospects via the phone in the hopes of selling them a product or service. Typically, there will not have been any prior communication between the caller and the prospect. This means that the customer will not be expecting the call and may not be interested in what is being sold. This is one of the most challenging aspects of cold calling, not only for the prospects but also for salespersons.
Many sales reps conducted what is known as 'spray and pray' cold calling in the past. Essentially, this involves making as many sales calls as possible, hoping that someone will be interested in what you are selling. Unfortunately, technology has changed things drastically, and this method will no longer fly. Instead, salespeople should aim to conduct more meaningful cold calling.
Meaningful Cold Calling
Personalizing cold calls and leveraging technology
You may have come across some statistics suggesting that cold calling is no longer a viable sales technique, particularly in the digital age. We concur that the traditional method of calling up random strangers and selling them something has no place in a modern world.
When done right, however, cold calling is still an important method of reaching prospects. Research shows that businesses that fail to incorporate cold calling in their sales repertoire experienced 42% less growth than those that did. Similarly, 49% of buyers prefer to be contacted via the phone.
One way of conducting meaningful cold calling is by personalizing it. The traditional spray and pray method of cold calling means that the sales rep does not know who they are calling, their position, or their pain points. In effect, they are just hoping that someone will bite. Personalizing cold calling means researching to know who you are calling, their position in the business, their needs, what they are struggling with, and the solutions they are looking for.
Cold calling research shows that 62% of buyers want to hear from salespeople when they are actively looking to solve a problem. Fortunately, most of this information is available on social media platforms and company websites in the digital era.
Another important way of conducting meaningful cold calling is by leveraging technology in customer relationship management (CRM). In the past, salespeople spent an inordinate amount of time dialing one number after the other while recording all interactions manually. Today, automatic dialers allow you to make hundreds of calls per day, all while maintaining customer data in one platform. This means you can record calls, track customer interactions, set up meetings, record and send voicemails, and a myriad of other tasks. Using CRM software makes the cold calling process more efficient, thus improving customer service, sales, and revenue.
What Is Social Selling and What Does it Entail?
Social selling is the use of social media platforms such as Facebook, LinkedIn, and Twitter to find, nature, and interact with prospects. Just like any other sales technique, the goal in social selling is for a business to position itself in the hopes of making a sale when the right time comes.
Typically, a business will do this by posting educative content on their social media pages, answering client questions, sharing how-to videos or demos, and even making product presentations. The premise behind social selling is that prospective buyers will find value in the information that a business shares and will reward it by making a purchase.
By definition, social selling is a long-term sales technique but one that has more chances of success. According to statistics, 91% of B2B buyers are on social media, and 75% of them confirm being significantly influenced by it in making buying decisions. Furthermore, 78% of salespeople who use social selling outsell their peers who do not.
Meaningful Social Selling
Targeting the right audience and using the right platforms
Of course, successful social selling involves slightly more than writing a blog article or posting updates on your LinkedIn account. Like in cold calling, a meaningful social selling strategy targets the right audience, which is most likely to buy. This can be achieved by researching your target market and what challenges it is experiencing and fashioning helpful responses.
Another important strategy for social selling is using the right platform for your target audience. While there are now many social media platforms available, not all of them are suitable for targeting. For instance, if you are inB2B sales, you will likely find more success in LinkedIn. According to statistics, LinkedIn is the most effective platform for B2B sales, with over 40 million decision-makers on board. On the other hand, if your company sells trendy sneakers targeting 18-24-year olds, you will likely have more success on Instagram.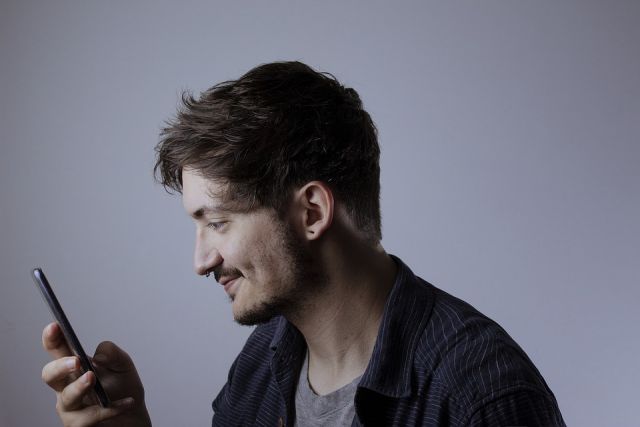 Cold Calling vs. Social Selling: Which Is Better?
While it may seem as if social selling is taking over from cold calling, we venture to say that both sales techniques remain equally valuable. Cold calling provides immediacy and human contact that is not found in social selling. On the other hand, social selling gives businesses a chance to glimpse at the target audience's pain points, enabling them to fashion a solution.
More importantly, information gained from social selling can be used to make more informed cold calls, thus generating better results. While each strategy brings unique benefits to the table, businesses that use both techniques as part of their sales strategy stand to gain immensely.
Before It's News®
is a community of individuals who report on what's going on around them, from all around the world.
Anyone can
join
.
Anyone can contribute.
Anyone can become informed about their world.
"United We Stand" Click Here To Create Your Personal Citizen Journalist Account Today, Be Sure To Invite Your Friends.