Heath Ritenour: CEO, Cancer Survivor, Leader
Wednesday, May 19, 2021 19:15
% of readers think this story is Fact. Add your two cents.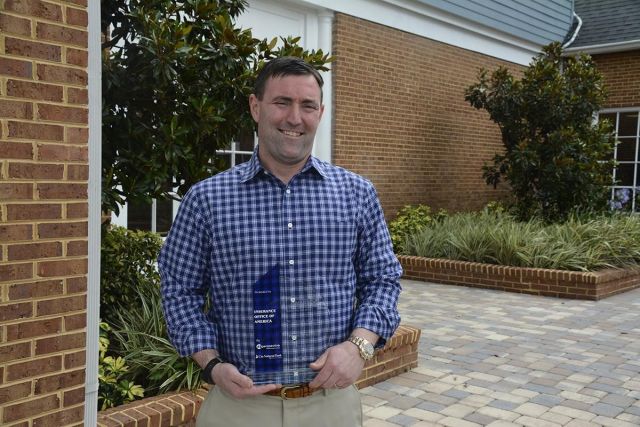 Heath Ritenour: CEO, Cancer Survivor, Leader
"When life throws you a curveball, hit it out of the park." This anonymous quote describes what Heath Ritenour, chairman and CEO of Insurance Office of America (IOA), has been able to accomplish as both a cancer survivor and a business leader. While acting as CEO of the multigenerational business launched by his parents, John and Valli Ritenour, Heath Ritenour was diagnosed with cancer. Never one to take learning opportunities for granted, Heath has used this experience to transform his leadership style, as well as the industry. Drawing from his personal fear, motivation, and the stories of other cancer patients, Heath Ritenour works to inspire those around him to continue thriving while overcoming obstacles and to maintain a healthy work-life balance.
Heath Ritenour's Growth at IOA
IOA was founded in 1988 by John and Valli Ritenour. After moving to Florida to pursue new opportunities, the couple leveraged their experience and founded Insurance Office of Florida (IOF), today known as Insurance Office of America. What started as a three-person operation is now one of the fastest-growing independent insurance agencies in the country.
Contributing to the company's continued success has been Heath Ritenour – John and Valli's son and IOA's current chairman and CEO. Ritenour commenced his employment at the company as a summer intern while attending Liberty University. His original intention was not to become a leader at IOA, but to gain experience in the professional world to support his education in business. "When I joined, I saw the opportunity in insurance, but I never wanted to come in and take a salary and be the second generation that sat next to the CEO," Heath Ritenour reported candidly.
While working as an intern, Ritenour was intrigued by the challenge of being the young son of the company's owner, but he could also see the opportunity that might lie ahead. In 1996, he transitioned to becoming a sales agent. During his first year, he struggled. However, instead of running away, he faced his problems straight on.
"I realized that's the elephant in the room," Ritenour said. "They're going to realize I'm new at this and [that] I'm a young guy. So, why not call it out and say, 'Hey, I know I'm young, but I will bust my butt for you. No one will care more about you than I will. No one will work harder for you than [I will]. Just give me a chance and fire me if I'm not doing everything I say.'"
Adopting this client-first mindset, Heath Ritenour set a new professional trajectory for himself. Instead of focusing on how his clients could help him, he redirected his attitude, choosing to concentrate on how he could help his clients. As a result of this shift in professional attitude, Ritenour became one of the top-selling agents in the office.
He continued to work as a sales agent until 2008, when his father approached him about becoming the new CEO of the company. The younger Ritenour initially declined the offer. He recalled, "I flippantly said no. I felt totally inadequate. I was 31 at the time. We were a $70 million business back then, with about 500 people … It just felt overwhelming. So, I said no. He asked me again, a month or two later. And I [continued to say] no multiple times."
However, John Ritenour pointed out that his son's success was due not to his familial ties but to his leadership ability, which he had demonstrated by building authentic relationships with both clients and colleagues over the years. Eventually, Heath Ritenour recognized that becoming CEO meant more than just joining the management team; it meant leading and supporting nearly 500 local families.
He stated, "I didn't think [management] appreciated [the fact] that more than 500 families were eating based on the decisions leadership made … I watched my parents build this [company] from nothing. My dad grew up in the projects of Pittsburgh, and my mom grew up in a trailer park in Pittsburgh; [they came from] very humble beginnings. I watched the sacrifices it took them to build this place; I felt like God put that on my heart: 'If not you, who?'" Therefore, he made the decision to accept the position.
During the first year of Ritenour's tenure as CEO, the company took a financial hit. However, in 2009, things started to turn around, and IOA gained nearly $6 million in new revenue. "I learned from [my dad] that you've got to put your customer first," he said. "When you transition from sales to leadership, you don't lose relevance, right? You know what your people do every day. You're not the ivory-tower guy who sits in the corner office. You've had to hunt your own food, too. You know what it takes." Ritenour has made effective use of this leadership strategy as the company has steadily grown since he took the helm.
An Unexpected Turn: Cancer
In 2015, Heath Ritenour was diagnosed with cancer, an event that changed his perspective on life and his leadership mentality at IOA.
He had been a healthy young man, participating in college sports and dedicating his life to health and wellness – similar to the values promoted by his father. Therefore, when Heath was diagnosed with cancer, he was shocked. However, instead of reacting in fear and retracting, he faced the challenge head on – just as he did in his early years as a salesman. Those initial professional lessons could now be applied to his personal life.
Following the diagnosis, Ritenour created a heartfelt video that outlined what he was going through and explained how he planned to combat the illness. He shared the message with his team. "Who wants to talk about cancer? That's about the worst thing you could get up in public and talk about. It's embarrassing," said Ritenour. "I wanted to be authentic with my team and [use] this … for good."
Throughout his journey, he has been open with his team and continuously speaks about seeing the "bigger picture." He has encouraged his employees and sales team to engage in proactive work-life activities and to continuously be aware of their personal health. His message has benefited many others. Three other men reported finding similar lumps – two of which were cancerous. Yet, they caught the disease early and started treatment immediately, thanks to Heath Ritenour's openness.
As he has demonstrated through this one example, Ritenour understands how to be a proactive leader. Proactive leadership is about taking time to plan, improving how your team works, and putting measures in place to prevent problems before they happen. Proactive leadership is about identifying areas of risk for your team and working on measures that will reduce their impact or stop them from happening altogether.
Avoiding the Victim Mindset
Many individuals in Ritenour's position would quickly adopt a "why me?" mindset. They would fall victim to their circumstances and give up on the accomplishments they have worked so hard to achieve. This particular leader, on the other hand, drew from his experience to pursue further endeavors. However, this mindset has not come naturally to Heath. Instead, it has come from listening to the stories and experiences of other cancer victims and applying those lessons to his leadership position at IOA.
When he was diagnosed, Ritenour was given a 90% survival rate, which was much higher than many of the people he met when receiving treatment. During that time, he often met individuals who, unfortunately, were facing death. Yet, they were still able to find gratitude and joy in their daily lives. Ritenour recognized how unique these traits were, and how this mentality could be adopted by everyone in their personal and professional journey.
Heath Ritenour recalled the following after an interaction with a peer: "It was just like a weight [had been] lifted, and I thought, how blessed am I that I'm going to probably be okay, that I'm going home tonight to see my kids, and that in a few months, I should be back to my normal self and be able to watch my children grow up. I'm going to be able to be at their ballgames, be at their school events, and be the father that they need me to be. Meanwhile, this guy that is right around my age, he's literally thinking that he might have six months, if he's lucky." According to Ritenour, "That was the day I stopped feeling sorry for myself."
How Cancer Changed Ritenour
Cancer changes everyone – whether you are the one who has been diagnosed or the loved one of someone who has been diagnosed. It opens your eyes to what is truly important in life and provides a new perspective on how to live and lead.
Heath Ritenour learned to apply this experience to his professional life and shared it openly with his employees. IOA was originally founded on the innovative concept that insurance agents should be in control of their future. While a young salesman, Heath Ritenour's father recognized limitations in the industry and wanted to create something different. He built a platform that promoted an entrepreneurial mindset and permitted agents to earn according to their hard work. Heath further advanced this idea when he became CEO. He started promoting the idea of a healthy work-life balance, sharing the experiences he had with his family. He continues to encourage the idea of giving back, furthering his dad's legacy of philanthropy. He puts employees first. The bottom line is simply a result of this positive company culture.
Heath Ritenour's battle with cancer was a curveball. But, like other challenges in his life, he took what he could from it to create a better future for himself and those around him. In 2018, he became chairman of IOA. The same year, he was named a CEO of the Year honoree by the Orlando Business Journal, and he has been named to the Insurance Business Hot 100 2020 list.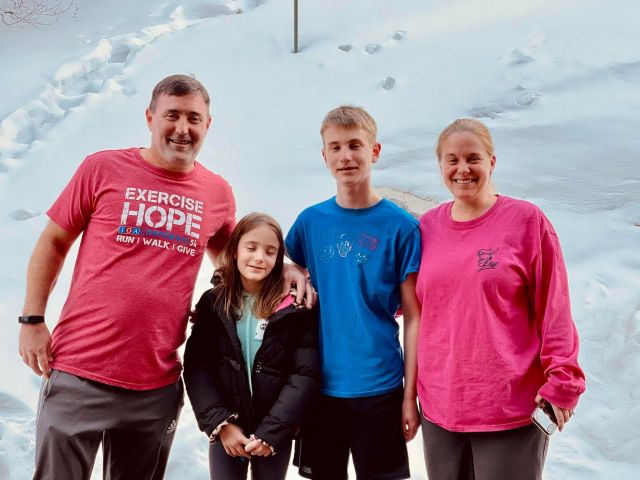 Before It's News®
is a community of individuals who report on what's going on around them, from all around the world.
Anyone can
join
.
Anyone can contribute.
Anyone can become informed about their world.
"United We Stand" Click Here To Create Your Personal Citizen Journalist Account Today, Be Sure To Invite Your Friends.