The False Flag Event the Government Wants to Forget - Never Seen Before Segments and Enlargements
Saturday, May 23, 2020 2:09
% of readers think this story is Fact. Add your two cents.

LAS VEGAS
IT WAS THE MOST OBVIOUS, SHADIEST TERROR EVENT EVER WITNESSED. SHADIER THAN BOSTON BOMBING AND SANDY HOOK. SHADY AS BUILDING 7, POSSIBLY EVEN MORE!
WHAT ARE WE TALKING ABOUT? THE LAS VEGAS SHOOTING:
EVEN WHEN THE GOVERNMENT BLOWS A FALSE FLAG OPERATION IT IS EASY TO TELL THE DIFFERENCE BETWEEN A REAL TERROR AND A STAGED TERROR EVENT SIMPLY BY THE NATURE OFTHE CONTENT BEING BROADCAST AND BY THE ANSWERS BEING PROVIDED.
IT IS OBVIOUS THE LAS VEGAS DEBACLE WAS NOT A BAD AS IT COULD HAVE BEEN!.SURELY! MOST CONCERT GATES, USUALLY OPENED WERE THIS NIGHT, CLOSED, AND THEY WERE FUNNELING PEOPLE OUT A SINGLE GATE, NEAR A MASSIVE FUEL STORAGE TANK WHICH LUCKILY DID NOT EXPLODE WHEN INCENDIARY BULLETS WERE FIRED INTO IT OTHERWISE, YOU WOULD HAVE HAD ANOTHER 911 ON OUR HANDS.
THIS SHOOTING WAS PREDICTED ON 4 CHAN IN ADVANCED. AND INSIDER TRADING TOOK PLACE AND STILL NO PROSECUTIONS HAPPENED AND WILL NEVER HAPPEN. PUT OPTIONS ON MGM STOCKL, MASIVE SELL OFFS PRECEDED THE ATTACK. THERE WERE MORE FISHY FACTS IN THIS EVENT THAN CAN EVER BE IMAGINED. FOR EXAMPLE. PADDOCK WAS AN ARMS DEALERS, UNSCHEDULED HELICOPTER FLIGHTS, INCONSISTENT STATEMENTS, HUNDREDS OF WITNESSES, CLAIMING MULTIPLE SHOOTERS. MYSTERY GUN DISCHARGES DURING A NEEDLESS BREACH, BIZARRE BODY CAM SCENES, SHADOW-LIKE FIGURES UP HIGH IN THE VENUE, ON TOP OF STAGE AND ON A PLATFORM, WARNINGS FROM INSIDER, NO MUZZLE FLASHES FROM BUILDINGS, EXPLOSIVE BREACHES ON DOORS WHERE THEY HAD KEYS IN THEIR HANDS. BIZARRE INTERVIEWS THAT APPEARED STAGED. EVIDENCE THAT A FEMALE MAY HAVE BEEN IN THE ROOM WITH PADDOCK, VIA ROOM SERVICE RECEIPTS. ALSO, THERE WAS THIS JOSE CAMPOS NONSENSE. THERE WAS A SCHEDULED MASS SHOOTING DRILL FOR THAT DAY AS WELL. THERE WAS CONTRADICTORY NEWS CONFERENCES. AND THEN ULTIMATELY THERE WAS JUST A LONE CRAZED GUNMAN WHO JUST HAPPENED TO HAVE LOTS OF MONEY, A CUTE GIRLFRIEND, TRANSPORTING WEAPONS, LOTS OF THEM, AND THEN DECIDES TO JUST GO BERZERK. OH, YES, AND THEN THERE ARE THE CONFISCATED CAMERAS!! OPEN GOVEFRNMENT? NOT!
AND NOW, RARE FOOTAGE, NEVER ISOLATED AND SHOWN TO THE PUBLIC CLEARLY DEMONSTRATES A STAGED EVENT, THE VIDEO ON BRIGHTEON SHOWS AN UN- NAMED, SHIRTLESS PERSON IN PADOCKS ROOM DURING BREACH. EXLUDED FROM THE OFFICIAL REPORT! WOW! IT SHOWS THE BREACHING OF ADJACENT ROOM WHILE A PERSON ADMITTED THEY HAD A KEY. TO THAT ROOM AND VOICES WERE WARNING PEOPLE TO CLEAR THE OTHER SIDE OF THE DOOR. THE VIDEO SHOWS A SECURITY CCTV PANNING AND FILMING PADDOCK'S WINDOW DURING THE ACTUAL SHOOTING. REAL TIME! DURING THE SHOOTING IT SHOWS ZERO BROKEN GLASS. NO MUZZLE FLASHES AND BOTH COLOR AND F.L.I.R. . THE VIDEO ALSO SHOWS A BEATING TAKING PLACE IN A COCKTAIL TRAILER BY A PERSON WEARING CAMMO PANTS DURING THE ACTIVE SHOOTING SEQUENCE. THE VIDEO SHOWS ANOTHER MILITARY TYPE BULLYING PEOPLE AWAY FROM THAT VERY TRAILER WHEN THEY WERE SHELTERING UNDER THE TABLES. THE VIDEO SHOWS VERY DAMNING STATEMENTS BY A POLICE OFFICER IN PADDOCK'S ROOM,. "HE'S GOING TO BLOW THE WINDOW!" THEN TO DRIVE THE POINT HOME A PRIVATE VIDEO SHOT ON THE ROOF OF THE TROPICANA SHOWS PADDOCKS WINDOW ACTUALLY BEING BLOWN OUT. IF YOU CAN COUNT WINDOWS SEE FOR YOURSELF. AMAZING! AND AS IF THAT WASN'T ENOUGH, THERE IS VIDEO OF THE INFAMOUS COREY.. COREY WAS NOT IN THE POLICE RECORD EITHER AND APPEARED TO BE GIVING THE ORDERS. THE ONLY GUY WEARING AN ARMY RANGER'S HAT AND AN EARPIECE. HIS NAME WAS USED SEVERAL TIMES DURING THE BODY CAM.SEQUENCES. THERE WAS THE NUMBER OF TIMES PEOPLE TALKED TO A COREY IN JUST PLAIN CONVERSATION ONLY COREY WASN'T ON THE POLICE RECORD AND THIS VIDEO IDENTIFIES THE INFAMOUS COREY, FACIAL SHOTS TO BOOT. WOW! AGAIN!
AS IF WE NEEDED ANY MORE PROOF WE ALWAYS NEVER SEEM TO HAVE ENOUGH, WITH ALEX JONES AND HIS PRO ISRAEL SIDE KICKS RUNNING AROUND SPREADING ALTERNATIVE CONSPIRACY THEORIES THE REAL MOTIVES THEN BECOME CLOUDED AND FRAGMENTED. GENERAL CONSENSUS IS DESTROYED. ISIS DID IT AND IF NOT THEM, THE DEMOCRATS DID IT. REALLY?
THE MOTIVES?
IT WOULD HAVE BEEN BLAMED ON IRAN'S SPONSORSHIP OF TERROR FOR SURE, AND THAT PLANTED LITERATURE "ISIS" STYLE WAS LAME SET UP. HOW WEAK CAN ONE GET? ISIS LITERATURE? REALLY? REMINDS ME OF A TIME A FEDERAL AGENT FOUND A PASSPORT OF A TERRORIST IN MINT CONDITION FOR HAVING JUST BEEN THROUGH A DIRECT HIT ON WORLD TRADE CENTER. AND THEN MIRACULOUSLY A SECOND PASSPORT AND ANOTHER VENUE… AGAIN VERY GOOD CONDITION FOR WHAT IT HAD BEEN THROUGH. SO THE MERE MENTION OF THIS "ISIS" LITERATURE THEN MADE THAT ASPECT VERY OBVIOUS, FOR NOBODY CARRIES AROUND TERRORIST LITERATURE MUCH LESS CIRCULATES IT! TRULY, HOW AND WHAT? STANDING ON A STREET CORNER LIKE LEE OSWALD HANDING OUT TERRORIST LITERATURE? YEH, RIGHT!
WHO PUT THAT LITERATURE IN THE ROOM? WHO PRINTED IT? WHERE DID IT COME FROM? EVERYTHING IS ON COMPUTERS NOW DAYS, BUT OFF TO WAR WE WOULD BE GOING AGAIN. ALSO, WITH WITNESSES DYING WITHIN WEEKS OF THE EVENT, WITH THOSE WITNESSES DYING VIOLENTLY AND SO CLOSE TOGETHER, MANY PEOPLE SMELLED A RAT. AN OBVIOUS ONE. SO AWAY WENT THAT SHOOTING. NEVER TO BE SPOKEN ABOUT EVER AGAIN. AWAY WENT THE CONTRADICTIONS, UNANSWERED QUESTIONS, PERSONAL VIDEOS, AND SO MUCH MORE SMELLY STUFF.
THE VIDEO THAT HAS BEEN CIRCULATED PRIVATELY WHICH PROVES LAS VEGAS SHOOTING WAS STAGED HAS BEEN BLOCKED ON 4CHAN TWITTER, AND METCAFE. IT WAS NEVER UPLOADED TO YOUTUBE BECAUSE OF MISTRUST THAT YOUTUBE WOULD TARGET THE CHANNELS FEATURING THAT VIDEO OR PRODUCING THAT VIDEO.
THIS IS THAT VIDEO BELOW, AND IT WILL PROBABLY GO PRIVATE AND NOT PUBLIC ONCE AGAIN JUST FOR SECURITY REASONS. BUT IT WILL MOST LIKELY POP UP AGAIN ON ANOTHER PLATFORM OR VENUE IN THIS ENDLESS GAME PEOPLE MUST PLAY CALLED "WACKAMOLE. AVOIDING RETALIATIONS AND HARRASSMENT BY LEAKING INFORMATION AND THEN HIDING IT AGAIN. AFTER ALL THERE ARE SUCH THINGS AS DEAD WITNESSES AND DEAD JOURNALISTS YOU KNOW?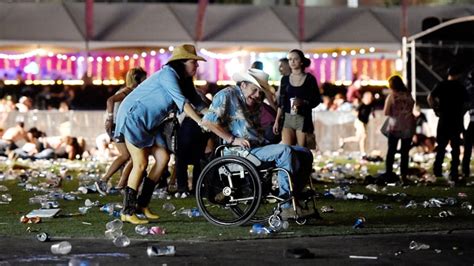 Before It's News®
is a community of individuals who report on what's going on around them, from all around the world.
Anyone can
join
.
Anyone can contribute.
Anyone can become informed about their world.
"United We Stand" Click Here To Create Your Personal Citizen Journalist Account Today, Be Sure To Invite Your Friends.