Will the MAGA cult become a religion?
Thursday, June 1, 2023 21:22
% of readers think this story is Fact. Add your two cents.

Over the years, America has seen many cults. Their leaders come and go. Some notable cults are:
Charles Manson, the Manson Family
Bhagwan Shree Rajneesh, the Oregon cult
Jim Jones, the Peoples's Temple
Marshall Applewhite, Heaven's Gate cult
David Koresh, the Branch Davidians
Cults have several commonalities, the more important of which are:
1. A psychopathic leader who claims unique abilities, including Godlike perfection in his decisions and exceptional knowledge of inside information.
The twenty characteristics of a psychopath are described here, according to the Hare Psychopathy Checklist-Revised.
Cult followers often believe their leader is omniscient and omnipotent.
Yet the simulatiously believe this all-powerful man is simultaneously besieged by outsiders who either are jealous of his powers or don't understand his truth.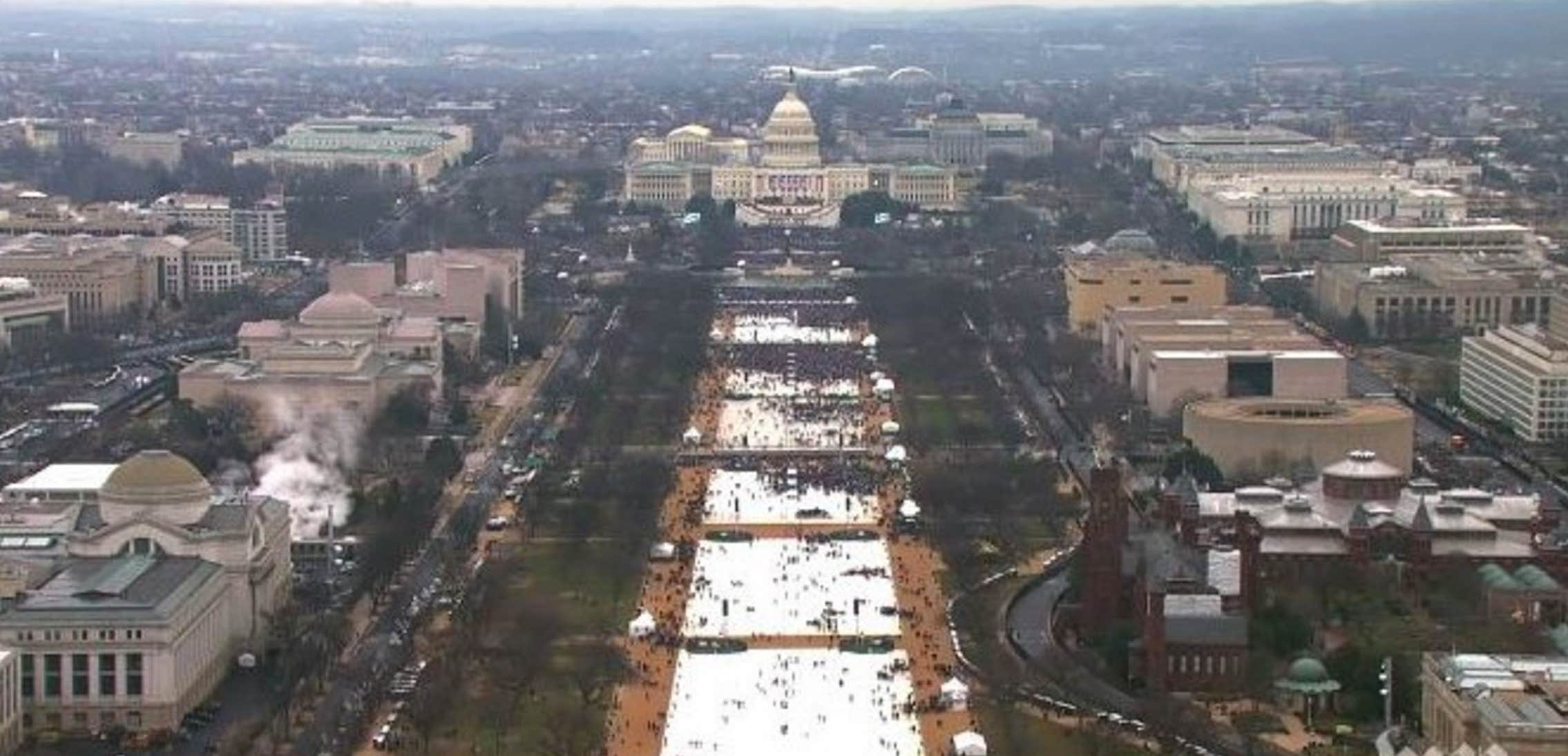 2. Conformity: Dissenting opinions are actively, often angrily, discouraged.
Facts that disagree with the leader's teachings are said to be lies and are thought to be further proof that his lies are truth.
Individuality is rejected in favor of group thought; violent group action is encouraged and often demanded.
3. Exclusive knowledge gives cult members information available only to them and not to mainstream society.
That this knowledge may be fantastical and impossible only welds it further into the belief systems of followers.
Logic and reason are rejected in favor of the leader.
4. Exploitation: Membership in the cult demands that members support the leader actively, financially, emotionally, and often sexually.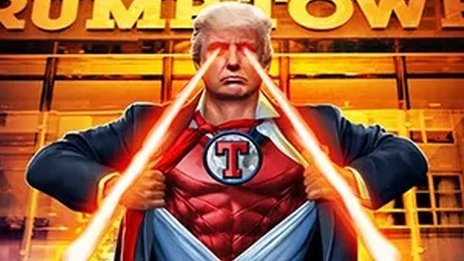 Sending one's money or possessions to the leader is given as proof the member is worthy of membership.
5. Control: Cult leaders employ various psychological techniques to gain control over their followers.
This may include manipulating their thoughts, emotions, and behaviors through coercion, isolation from the outside world, mind-altering practices, or indoctrination methods.
6. Isolation: Cult members' extreme views and the frustration non-members feel with those views tend to break ties with family and friends.
This isolation is self-substantiating, as the only information received by
members supports the cult's beliefs.
Members become dependent on the cult for their worldview and their sense of belonging.
7. Resistance to criticism: Cults begin as a rejection of social norms. That is their raison d'etre.
They are built to resist criticism and data, while they accept counterfactual information.
Cults are highly acceptant of conspiracy theories, the more outrageously laughable, the better.
This acceptance of blatant disinformation — sharing the same "secret" strengthens the group's internal bonds and controls.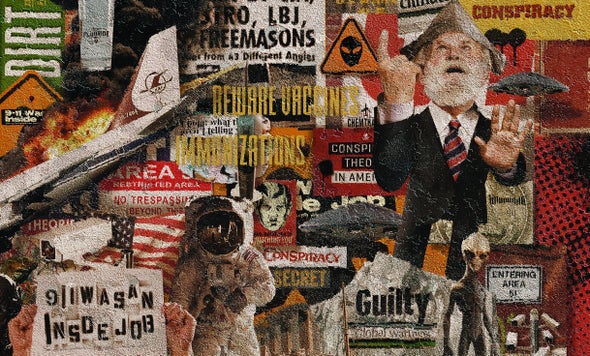 From Scientific American Magazine: The dangerous consequences of the conspiratorial perspective—the idea that people or groups collude in hidden ways to produce a particular outcome—have become painfully clear.

The belief that the coronavirus pandemic is an elaborate hoax designed to prevent the reelection of Donald Trump has incited some Americans to forgo important public health recommendations, costing lives.

The gunman who shot and killed 11 people and injured six others in a Pittsburgh synagogue in October 2018 justified his attack by claiming that Jewish people were stealthily supporting illegal immigrants.

In 2016 a conspiracy theory positing that high-ranking Democratic Party officials were part of a child sex ring involving several Washington, D.C.–area restaurants incited one believer to fire an assault weapon inside a pizzeria.
Donald Trump's MAGA fits every description of a cult, in this case, a dangerous cult. After at least 50 juries and judges (from both parties) ruled there was no evidence of election fraud, Trump continued to claim he "really won."
The MAGAs dutifully believed. They attacked Congress because Trump told them to.
Counterfacts only reinforced MAGA's beliefs.
How then, is a cult like MAGA different from Judaism, Christianity, Islam, Hinduism, Buddhism, Taoism, and dozens of other group beliefs that usually fall under the term, "religion"?
Religions have more followers and broader acceptance. Cults are smaller and less accepted by mainstream society. (Though both Judaism and Christianity were considered cults by mainstream society in their early days.)
Religions have a long history. (MAGAs aren't there yet.)
Religions often have leaders, such as priests, rabbis, imams, or other clergy members. The charismatic leader is the authority. (In MAGA, the priests come from the Republican Party. They are the Marjorie Taylor Greenes, the Jim Jordans, and the FOX personalities.)
Religions have sacred texts and traditions. Cults create new beliefs directly from the mouth and mind of the leader. (After Trump claimed that pleading the 5th Amendment was for guilty people, he argued the 5th Amendment.)
Religions might cast out non-supporters of the religion's fundamental beliefs. Cults cast out non-supporters of the cult's leader. (The GOP MAGAs cast out Rep. Liz Cheney, a solid right-wing conservative, for not supporting Donald Trump.)
Within religions, a wide range of opinions about faith generally exists. Debate often is encouraged. In a cult, debate is discouraged, and there is no fundamental faith. (Those who disagree with Trump are termed "RINOs," Republicans in name only.)
In religions, loyalty to the long-standing tenets of the religion is expected. In cults, loyalty to the leader's latest whims is expected. (MAGAs believe the Presidential election was "rigged," but the downstream elections that the Republicans won were legitimate, even in the same state or county.)
To say religions are popular because they are religions is a tautology, explaining nothing.
But that is what it is. MAGA is a "startup religion," without yet the sacred texts, traditions and morals, though it already has the millions of followers necessary to be considered a religion.
Judaism is characterized by its monotheistic belief in one God and the importance of following a moral and ethical code based on the Torah.
Christianity began with the life, teachings, death, and resurrection of Jesus Christ who preached a message of love, compassion, and forgiveness.
Islam began with the life and teachings of the Prophet Muhammad who preached his message to the people of Mecca, calling for the worship of one God and emphasizing moral and social justice.
Hinduism developed gradually through a blend of cultural, religious, and philosophical elements, with no single religious authority or a centralized structure. Instead, it allows for individual interpretation and a multitude of paths (margas) to spiritual realization, including devotion (bhakti), knowledge (jnana), and disciplined action (karma).
Buddhism was founded by Siddhartha Gautama, who later became known as the Buddha who utlined the Four Noble Truths: Suffering (dukkha) is an inherent part of existence; suffering arises from craving and attachment; it can be overcome by extinguishing craving; and there is a path to liberation from suffering, known as the Noble Eightfold Path. The Path includes ethical conduct, mental discipline, and wisdom.
Taoism began with the sage Laozi, who encouraged individuals to emphasize humility, compassion, and going with the flow.
The various religions have one thing in common that MAGA lacks: A moral underpinning of goodness toward others, essentially forms of the Golden Rule.
This religious commonality is missing from most cults, as their focus is on the leader, for whom morality often is viewed as weakness.
Donald Trump is old for a cult leader, and it is unlikely he will have the time, temperament, or desire to instill moral virtues in his flock. His self-absorbtion makes such a transformation unlikely.
Thus, MAGA likely will die with Trump unless the GOP, which currently lacks a moral base, can find a charismatic, amoral or immoral leader to replace him.
Visualize posing this question to a current MAGA member:
"If Jesus and Trump disagreed on some point, whom would you believe and follow?"
This would pose a conundrum for Trump's religious Christian followers because Trump is, in every way, the "un-Jesus."
Trump expresses scorn for immigrants, blacks, gays, and the poor. He wants to wall them out of America. He calls them names. He does everything he can to make their lives a hardship.
Jesus emphasized love, forgiveness, and compassion, especially for the less fortunate among us.
"For I was hungry, and you gave me food, I was thirsty, and you gave me drink; I was a stranger, and you welcomed me."
"Do not neglect to show hospitality to strangers, for thereby some have entertained angels."
"The Lord watches over the sojourners; he upholds the widow and the fatherless."
Trump promotes his own glory, greatness, superiority, perfection, and service to him. Trump's Golden Rule is: "Do unto me as I wish."
Jesus emphasized selflessness, humility, service to others, and the importance of treating others with love and respect. He encouraged the real Golden Rule.
Trump focuses on his own personal success. He has been proven corrupt in his business dealings and a deceitful hypocrite, even criminal, in his personal dealings.
Jesus taught that leaders should be humble, compassionate, and loving and should focus on serving the needs of others. He spoke out against hypocrisy and corruption.
While none of us can achieve the perfection of Jesus, few of us are so diametrically opposed to everything Jesus stood for as is Trump. And none of us is so slavishly worshipped by those who claim to be followers of Jesus.
Christians and others of the right wing may have answered the question, "If Jesus and Trump disagreed on some point, whom would you believe and follow?"
Despite their professed love for Jesus, many do not seem to follow Him or his teachings.
They follow Trump with his hatred, cruelty, and bigotry.
Returning to the title question, "Will the MAGA cult become a religion?" It's not possible to be sure. One hopes no mainstream religion ever will be based on Trump's selfish, hedonistic, hate-mongering fascism.
But hopes are not reality. America's current right-wing attitude toward the "tired, poor, huddled masses yearning to breathe free, the wretched refuse of a teeming shore, the homeless, and tempest-tossed" is not encouraging.
Could MAGA become a religion? Not long ago, I would have said that the entire "law and order" Republican party never, never, never would countenance a violent invasion of Congress trying to overturn an election.
Times change. Morals change. And America's religious have allowed the least moral man imaginable to put his stamp on this century and on their religion. The "religious" right is led by such as Marjorie Taylor Greene, Fox News, and QAnon.
So yes, MAGA could make that transition back to the Dark Ages. God help us.
Rodger Malcolm Mitchell
Monetary Sovereignty
Twitter: @rodgermitchell Search #monetarysovereignty
Facebook: Rodger Malcolm Mitchell
……………………………………………………………………..
The Sole Purpose of Government Is to Improve and Protect the Lives of the People.
MONETARY SOVEREIGNTY
Source:
https://mythfighter.com/2023/06/01/will-the-maga-cult-become-a-religion/
Before It's News®
is a community of individuals who report on what's going on around them, from all around the world.
Anyone can
join
.
Anyone can contribute.
Anyone can become informed about their world.
"United We Stand" Click Here To Create Your Personal Citizen Journalist Account Today, Be Sure To Invite Your Friends.