Highly Effective 8 Ways to Improve Your Academic Writing Skills
Monday, November 15, 2021 6:50
% of readers think this story is Fact. Add your two cents.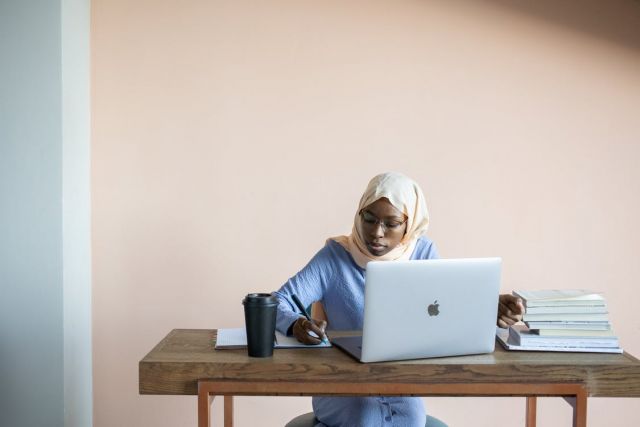 If you are familiar with academic written work, you probably know how grueling of a task it can be for students to produce affluent papers. Unlike blog writing, academic writing takes considerable skills, compliance with rule and regulations, and the utmost understanding of concepts and subject matter.
It is an overall enduring task that can put even the brightest of students in tough sport as it requires critical thinking on their part and the brewing of ideas and notion to resolve given problem statements.
According to a recent study Inc.com, 73% of employers are looking for candidates that have impressive writing skills.
At the college level, the Association of American Colleges and Universities have echoed this sentiment as 93% of employers regarded critical thinking, solving complex problems, and communicating as clearly important.
Additionally, 75% of employers want a stronger focus on written communication skills at the college level as it can potentially raise the candidate's chances to get recruited.
In light of this information, let's take a quick look at some highly effective way that can help you to improve your academic writing skills.
1. Attention to Detail
In academic writing, it is important that you never shy away from mentioning relevant information. Plus, you need to delve deeper and provide attention to detail as this creates an image of you as a writer who is adept and has considerable knowledge regarding the subject matter related to your task.
The more detailed your descriptions are, the more competent you are considered in the eyes of your evaluators, who are none other than your teachers, mentors, and course instructors.
By showcasing the depth of knowledge you have about a particular subject or topic, you end up delivering a power statement about yourself, and this greatly increases your chance of earning higher grades. However, to accomplish this, you require comprehensive understanding of the concepts taught to you during classroom session and your own immense level of understanding.
2. Boost Writing with Visual Elements
Another way to add an extra "oomph" to your work is the inclusion of non-written elements and visual aid. These can include graphs, charts, Venn diagrams, images, pictures, tables, maps, etc. However, you have to be wary when using visual elements because they must directly infer your work context.
In fact, you should only consider using visual aid when they add additional value to your text and are able to break down information represented in the text into a more digestible format for your readers and targeted audiences.
Plus, you also need to caption them accordingly and create a separate index for them at the starting of your paper, mentioning the page number on which they are located.
3. Create an Outline
Without an outline, any writing could turn out to be haphazard. An outline allows you to set parameters around your written work that also guides you from becoming derailed from your work's main objective and purpose.
Furthermore, the outline also serves as a blueprint of your paper's structure and the majority of the times, it reflects or mimics the table of contents minus the page number.
The outline allows you to formulate a pathway you can follow before actually initiating the writing process. It clearly showcases how and where you will begin and the journey you would take to reach a deciding conclusion at the end of your paper.
4. Divide and Conquer
Every written task allocated to you during your learning years mandates a certain word count that is associated with the task. This word count is a good measure of how many words you can dedicate to different sections of your work.
A general strategy is to divide the paper into three sections:
Introduction: this is where you present the main idea and notion of your work. In a research paper, the introduction identifies the reasons and purpose behind your paper. It would help if you allocated nothing more than 15% of your allocated word count for this section's task.
Main Body of Discussion: the main body, as the name identifies, is the section where you offer all the details and in-depth research pertaining to your task. This section includes a literature review, methodology of research, preliminary data, and limitations of your work for research papers. You should at least dedicated 65% of your allocated word count to this section of your paper.
Conclusion: this is where you mention all your judgments and rulings based on your presuppositions, research, and testing of your current hypothesis. It would help if you allocated nothing more than 20% of your allocated word count to this section of your paper.
5. Evade Repetition
Repeating the same notion, again and again, can make your readers think that you are beating around the bush. In fact, repetition also makes your work become quite boring and dull for your audiences. Hence, you should consider using clever ways to infer to previously mentioned points and try to give them a new angle even if all you want is to emphasize what you have already included in your text.
This way, readers and your targeted audiences can reflect on your work better without feeling bored. In fact, many writers these days are so conscious of the written work that many of them not even consider using the same word twice in a sentence or a paragraph. Students who buy assignment should also be wary of not repeating a single notion over and over again as it makes them lose respect in the eyes of their evaluators.
6. Formal Language is Best
It goes without question that you are expected to use formal language when you are asked to write a paper for your academia.
Teachers and course evaluators would consider it an insult if they find students belonging to their educational institution writing papers using casual language. The field of academics requires respect, and writing for academia is considered an honorable vocation.
This is why you are obligated and mandated by all means to take careful measures to ensure that your work does come off as a display of comedic relief. In fact, you should adopt a serious and authoritative tone from the very beginning and never deviate from this tone of voice till the end of your paper.
At Crowd Writer, all work delivered uses an authoritative tone of voice and exquisite use of formal language that increase chances of accomplishing better grades.
7. Online Editing & Proofreading Resources
When it comes to finalizing your paper, it is an absolute must that you proofread and edits your paper multiples times. Also, take special care of plagiarism in your work.
There are various resources like Turnitin that can help you detect plagiarism in your work. Likewise, you can also find various tools like Grammarly, and wordcountjet that can help you proofread your paper and make edits.
This can include checking for spelling errors, improper sentence structure, missing punctuation marks, and grammatical mistakes. If you submit a paper that you have not proofread, then your teachers and mentors would feel annoyed by the level of carelessness in your work.
This can pretty much end up looking bad for you as they can also award you with negative markings and bring down your chances of scoring good grades.
8. Prioritize Learning Objectives
When professors and course instructors assign you a written task, many of them also offer you insight into the learning objectives pertaining to them. Some of them mention them clearly, while others can give more than enough inferences to understand the aim and purpose behind your written work.
Your ultimate duty thus becomes to ma
ke sure that these learning objectives are given their due importance and that you tackle them accordingly through your written work.
Learning objectives are commonly associated with the student's aptitude and level of understanding regarding the core concepts and subject-related themes taught in class.
Conclusion
Writing for your subjects and topics to submit a paper in academia can be quite exhausting and challenging at the same time. However, practice makes perfect, and like any other skill, the more you write, the better you become. Academic writing, however, can be looked upon as an amalgam of both art and science.
Not only are you required to master the flow of information, but you are also obligated to follow certain compliance-related aspects that make your written work viable for your esteemed audience. I hope this post was able to provide you with meaningful insights as to how you can improve your academic writing skills. Cheers, and all the best for your future endeavors!
Before It's News®
is a community of individuals who report on what's going on around them, from all around the world.
Anyone can
join
.
Anyone can contribute.
Anyone can become informed about their world.
"United We Stand" Click Here To Create Your Personal Citizen Journalist Account Today, Be Sure To Invite Your Friends.