The Toughest Lives: Best Classes for WoW Classic Protection Warrior
Monday, October 26, 2020 17:57
% of readers think this story is Fact. Add your two cents.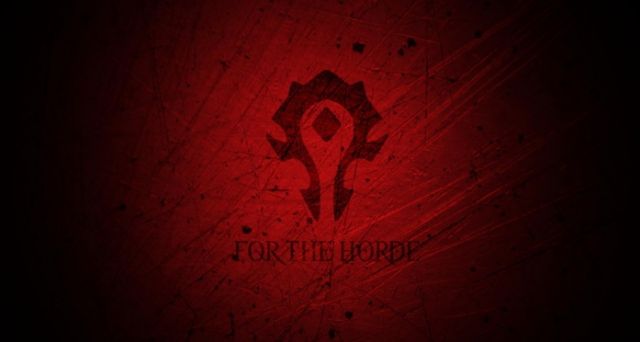 The Toughest Lives: Best Classes for WoW Classic Protection Warrior
A Handy Guide to WoW Classic Warrior Races
So you want to be a tank but you don't want to be those goody-two-shoes Alliance? Perhaps you're an Alliance fellow but don't want to be a Paladin. If you answered a resounding "yes" to both questions, then the Warrior is for you! Do you want to follow this path in the name of
WoW Classic gold
and glory? Then go with the Protection Warrior!
Small but Sturdy
Like many WoW Classic players often ponder, you too might be wondering what World of Warcraft race to go with. Apart from the aesthetic and lore-related reasons, your choice of race will determine what racial trait you're going to get. What makes this choice particularly difficult is the fact that all races can become a warrior, and all of them have racial traits that can prove useful to being a Protection Warrior.
Arguably, the Dwarf is the top pick. These not-so-tall but hardy people make good warriors thanks to Stoneform, which removes poison, disease, curse, magic, and bleed effects, and gives a 10% reduction to physical damage taken.
As a bit of a bonus, Might of the Mountain gives a bit of a boost to your attacks and healing, and Frost Resistance reduces damage from the namesake element by 1%.
Can't Be Grabbed by the Horns
Tauren is another solid and practical choice, and can even be argued that it's just as good as the dwarf if you're looking for a different kind of utility. War Stomp is perfect when you're being mobbed or need to stun a particular enemy, and Endurance means you get more stamina compared to other races.
The WoW Classic class, when chosen by these bullheaded fighters (pun intended) also benefits from Brawn, which has the same bonuses as the Dwarfs' Might of the Mountain. Nature Resistance, meanwhile, gives 1% resistance to the namesake element.
Lastly, if you want to be both a Warrior and want to focus on Herbalism as a profession, Tauren is the way to go, as you'll be benefiting from Cultivation. It increases Herbalism by 15 and makes you gather herbs faster than other herbalists. That means more WoW Classic gold!
Big Two Tied for Three
For the third spot, it's a toss-up between Humans and Orcs. They're just as good as each other and both
World of Warcraft
races won't like the sound of that, especially the Orcs. Rivalry aside, it's all up to your personal preference.
Orcs have Hardiness, which reduces stun duration by 20%. Also, while you're a WoW Classic Protection Warrior and therefore focused on defense, Blood Fury increases your melee power. It never hurts to have a bit more power.
Ironically enough, it's the Humans that give you more utility. Every Man for Himself removes all stun effects, and The Human Spirit grants a 2% bonus secondary stats from all sources.
More Horde
The Undead isn't exactly a popular choice for
WoW Classic
Protection Warrior lore-wise, but its racial traits make it a pretty good one. Will of the Forsaken takes away Charm, Fear, and Sleep effects, and Shadow Resistance lowers the damage of its related element by 1%.
Most Undead traits, however, are for regeneration. Touch of the Grave gives you a chance for your attacks and spells to deal with Shadow damage and heal themselves for the same amount. Last would be Cannibalism, which makes your character consume corpses when activated. This restores 7% of total health every 2 seconds for a span of 10 seconds. However, this gets interrupted when you take any action, so it's mostly for off-combat healing.
Finally, we get to the Trolls. With Regeneration, 10% of your life can be recovered even during combat, and Berserking increases melee haste by 15% for 10 seconds.
At the end of the day, the choice of World of Warcraft race ultimately depends on your personal preference. You can even choose the races not included in this list. Whatever your choice may be, the important thing is that you've already chosen a solid
tank build
, and that's what matters.
Before It's News®
is a community of individuals who report on what's going on around them, from all around the world.
Anyone can
join
.
Anyone can contribute.
Anyone can become informed about their world.
"United We Stand" Click Here To Create Your Personal Citizen Journalist Account Today, Be Sure To Invite Your Friends.