Trump Was Right Again, Marijuana a 2 Edged Sword, Deaths Suddenly All Over the Place: Links 1, June 26th, 2022
Sunday, June 26, 2022 12:49
% of readers think this story is Fact. Add your two cents.

1. Russia accepts request to move nuclear weapons into Belarus
Putin – at the request of #Lukashenka to deploy nuclear weapons to #Belarus: In Europe, the Americans have 200 nuclear tactical weapons in 6 NATO countries and 257 aircraft for their use. I agree with you that we are obliged to take care of the security of the Union State. pic.twitter.com/pMmVraw9B9

— George A. Hamalian (@gahamalian) June 26, 2022
2. Cannabinoids Block Cellular Entry of SARS-CoV-2 and the Emerging Variants
(In an interview with Dr. Roger Hodkinson, we quipped that "Covid seems to be the most treatable disease since thirst". At that point, product after product was showing up that showed a near miraculous efficacy in reducing or ending Covid symptoms. The famous ones, like HCQ or Ivermectin, but also the lesser known ones like Colchicine, Melatonin, a very common older antidepressant, NAC, an amino acid called N-Acytil-Coline, taken with Zinc, Tonic water & Zinc, Vitamin D, and lots more I forgot. And now ladies and gentleman, the reason probably very few ANTIFA got Covid19…)
As a complement to vaccines, small-molecule therapeutic agents are needed to treat or prevent infections by severe acute respiratory syndrome coronavirus-2 (SARS-CoV-2) and its variants, which cause COVID-19. Affinity selection-mass spectrometry was used for the discovery of botanical ligands to the SARS-CoV-2 spike protein. Cannabinoid acids from hemp (Cannabis sativa) were found to be allosteric as well as orthosteric ligands with micromolar affinity for the spike protein. In follow-up virus neutralization assays, cannabigerolic acid and cannabidiolic acid prevented infection of human epithelial cells by a pseudovirus expressing the SARS-CoV-2 spike protein and prevented entry of live SARS-CoV-2 into cells. Importantly, cannabigerolic acid and cannabidiolic acid were equally effective against the SARS-CoV-2 alpha variant B.1.1.7 and the beta variant B.1.351. Orally bioavailable and with a long history of safe human use, these cannabinoids, isolated or in hemp extracts, have the potential to prevent as well as treat infection by SARS-CoV-2.
(Let's hope this is true of THC free CBD oils because…)
The New York Times has woken up on cannabis, all at once.
(Regular use of marijuana can have negative consequences. it is absurd on the face of it that people who are skeptical about official pharmaceuticals, like this site for example and me in particular, to think that one can use a drug with such profound effects on how the brain functions and think it cannot possibly ever have any negative effects overall on that function. That it is somehow, the only efficacious drug in existence that would have no 500 word at super high speed, caveat after an advertisement for it. Saying that it cannot be magically safe is not the same as saying that the movie Reefer Madness should be watched as a documentary. I blame that movie as a form of accidental or deliberate disinformation to assuage people's fears of smoking dope. Because if it didn't do what the movie shows it does, then it doesn't do anything bad. Right? so people would go to the theatres in those days and watch the movie while laughing and smoking lots of dope. [In the 60s and 70s you could still smoke in theatres and at midnight shows, get away with smoking dope sometimes.] There are people I know who I suspect have lost all ambition and in essense accomplished nothing in their entire lives because of regular dope use, and others who I suspect got late onset adult schizophrenia from it. Others who actually read The New York Times and think its information overall. Which creates a dilemma of sorts for this article

But the point stands. Why is marijuana the only powerful drug with clear and obvious effects on the brain, which is why people use it, and not cause any negative effects at all, and leave your sober life in perfect working order.
There are many uses for the plant and its products medicinally. But like all medicines, they all have to be considered as risk/benefit equations. Is the risk of this medicine justified by the potential benefits it has for the patient? THC free CBD oil seems to have miraculous pain relief properties for about half the people who try it with the added benefit that is seems not to be an anti-inflammatory. But regular use, even of that seems to carry certain effects on brain function. Maybe not for all, but for some. Still, its interesting that it is yet another preventative for Covid arguably. Or this is a con to keep everyone high all the time. Just as believable at this point.)
3. Tragic: 14-Year-Old Boy Collapses and Dies Suddenly in School Classroom – Cause of Death Unknown
A 14-year-old student died suddenly after having a medical episode at Woodham Academy in Newton Aycliffe, County Durham, England on Tuesday.

According to multiple reports, Ted Sanderson collapsed while at school. Emergency services responded immediately to help Ted and rushed him to James Cook University Hospital.

They could not save the teenager's life, and he passed away while still at school. The cause of death is not yet known, the Daily Mail reported.
4. Video of Biden's motorcade in Germany. Two observations about this video. 1. I don't think Biden was actually in any of the vehicles, since none of them was an ambulance or a short school bus. 2. if the music sounds familiar, please watch the video below the motorcade one. It is getting profoundly annoying at this point. If Trudeau insists on being a tyrant, maybe he could ban this exact list of intervals.
5. Endotracheal Application of Ultraviolet A Light in Critically Ill Patients with Severe Acute Respiratory Syndrome Coronavirus 2: A First-in-Human Study
(So, Trump was right again?)
Abstract
Introduction: Our previous preclinical experiments show that under specific and monitored conditions, ultraviolet A (UVA) exposure reduces certain bacteria, fungi, and viruses including coronavirus-229E without harming mammalian columnar epithelial cells. The goal of this study was to evaluate the safety and effects of narrow-band UVA therapy administered by a novel device via endotracheal tube in critically ill subjects with severe acute respiratory syndrome coronavirus 2 (SARS-CoV-2) infection.

Methods: Newly intubated, mechanically ventilated adults with SARS-CoV-2 infection and an endotracheal tube size of at least 7.50 mm were eligible for inclusion in the study. Subjects were treated with UVA for 20 min daily for 5 days and followed for 30 days.

Results: Five subjects were enrolled (mean age 56.60 years, three male). At baseline, all subjects scored 9/10 on the World Health Organization (WHO) clinical severity scale (10 = death), with predicted mortality ranging from 21% to 95%. Average endotracheal viral load significantly reduced from baseline to day 5 (- 2.41 log; range – 1.16 to – 4.54; Friedman p = 0.002) and day 6 (- 3.20; range – 1.20 to – 6.77; Friedman p < 0.001). There were no treatment-emergent adverse events, with no changes in oxygenation or hemodynamics during the 20-min treatments. One subject died 17 days after enrollment due to intracranial hemorrhagic complications of anticoagulation while receiving extracorporeal membrane oxygenation. The remaining subjects clinically improved and scored 2, 4, 5, and 7 on the WHO scale at day 30. In these subjects, clinical improvement correlated with reduction of viral load (Spearman's rho = 1, p < 0.001).
Thank you all for your kind contributions and attention to this site, and the views of the issues presented here today.
Yesterday, the honour guard was present at the War Memorial. I know it was common until Covid, but I don't remember seeing them again till this recent trip to downtown Ottawa.
Also this is an interesting perspective on the Civil war and Lincoln I had not thought of or seen before. But not entirely without merit either.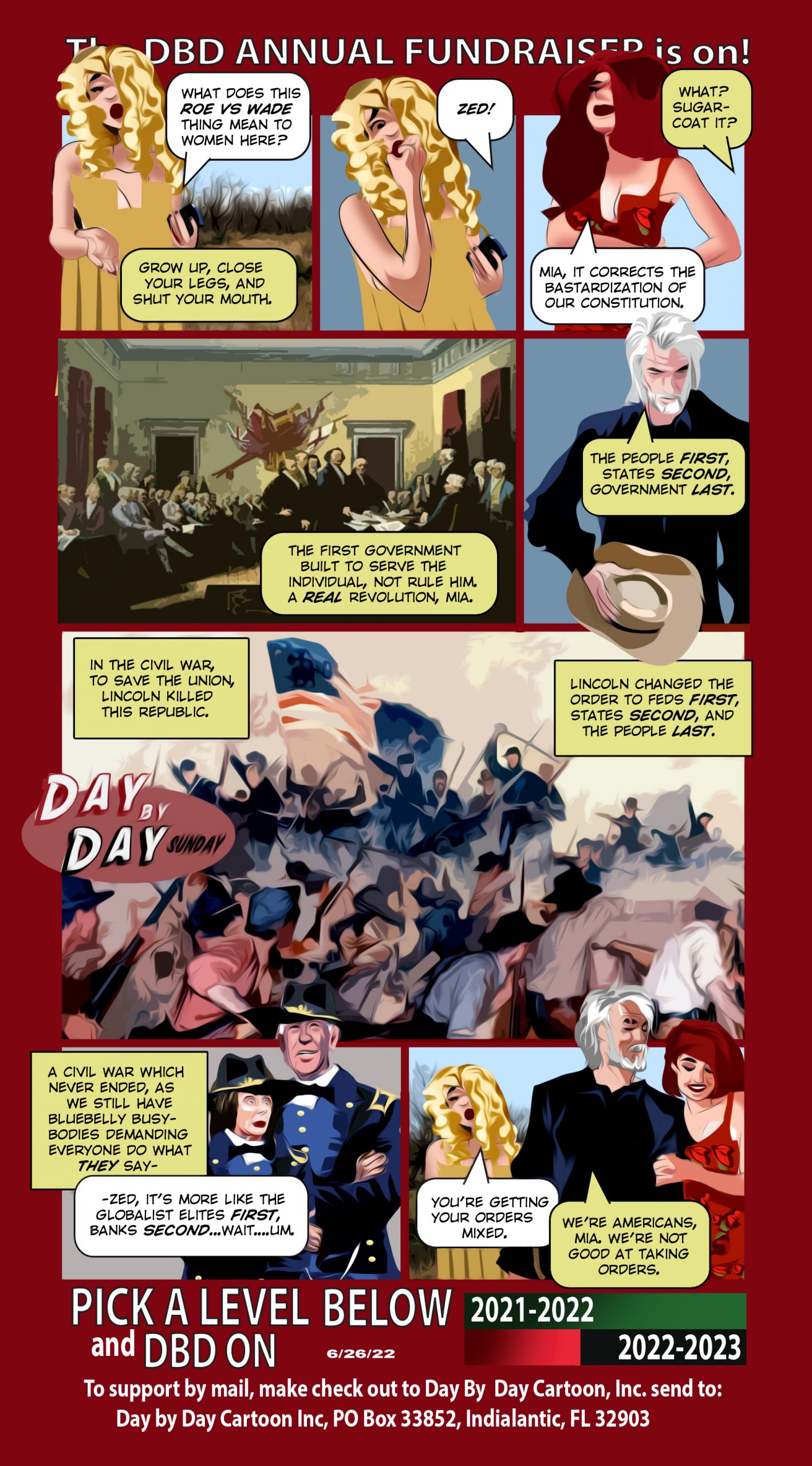 Source:
https://vladtepesblog.com/2022/06/26/trump-was-right-again-marijuana-a-2-edged-sword-died-suddenly-all-over-the-place-links-1-june-26th-2022/
Before It's News®
is a community of individuals who report on what's going on around them, from all around the world.
Anyone can
join
.
Anyone can contribute.
Anyone can become informed about their world.
"United We Stand" Click Here To Create Your Personal Citizen Journalist Account Today, Be Sure To Invite Your Friends.