Several items on the nature of Western civ and material on tomorrow's protest: Links 1 for September 19th, 2023
Tuesday, September 19, 2023 11:34
% of readers think this story is Fact. Add your two cents.

1. This guy has it about right
2. So. Yeah. More mRNA hype
Blue and cyan tonight in partnership with @iheartradio in honor of a new vaccine pic.twitter.com/OmKe8oNl7N

— Empire State Building (@EmpireStateBldg) September 16, 2023
3. Far-right Dutch MP to be prosecuted for sedition over calls to violence against gov't
(This headline needs fixing. How about, "Classical liberal MP taken out by the state for suggesting an effective remedy to undo the communist revolution in the Netherlands no one wanted". Better?)
The Public Prosecution Service will prosecute 37-year-old Gideon van Meijeren of the far-right party FvD for two counts of sedition. "The suspect suggested that violence against the government was permitted and perhaps even necessary," the OM said about two incidents last year.

On July 2 last year, Van Meijeren spoke at a farmers' protest in Tuil, during a time when farmers demonstrated en masse against government plans to cut nitrogen emissions. In his speech, which was also posted online, the far-right politician "pointed out that it is permissible to violently resist the government if it were to expropriate farmers," the OM said. Van Meijeren told the gathered farmers that they'd never move the government to action with peaceful protests and by waving flags in the meadows, among other things.
And on November 13, Van Meijeren speculated about overthrowing the government during an online interview. The MP said he hoped for a revolutionary movement that would occupy parliament. Van Meijeren said he hoped this "velvet revolution" would be peaceful, although, according to him, past examples show that there are often casualties. "That is terrible, and let's hope that we can prevent that and that everything remains peaceful. That is what I hope for in the end," he said.

Prime Minister Mark Rutte called the statements "reprehensible" at the time.
(Remember, the Dutch, and all other Western governments like Canada, use massive force against peaceful demonstrators illegally, sometimes creating a veneer of surface-legality, to "quell" any resistance to the new authoritarian order of things that might actually work. Please refer back to yesterday's video on the Dutch government where another individualist MP tries to read a near poem titled, 'just how commie are we now" when he is stopped by the speaker.)
4. This whole Twitter thread is interesting for those following the drama surrounding tomorrow's Canada Wide protests. Please read Pierre Barns' caveat which is high on the thread.
?BREAKING: Here is the FULL ATTENDEE list from the recent Union anti-parent meeting.#1MillionMarch4Chidren pic.twitter.com/iTvfMhQZSc

— Melanie "I see you, Union Execs" Bennet (@finkledusty) September 18, 2023
5. Justin Trudeau Accuses India Of Extrajudicial Killing On Canadian Soil
(Remember when we could say, "political assassination?" Newspeak. Talk much. Convey nothing.)
An unprecedented major row in Canada-India relations has broken out into the open on Monday, after Prime Minister Justin Trudeau in a televised speech to the House of Commons accused Indian intelligence of carrying out an extrajudicial killing on Canadian soil.

Trudeau cited "credible" intelligence pointing to "agents of the government of India" as being behind the June murder of a prominent Sikh leader named Hardeep Singh Nijjar, who was shot dead outside a Sikh temple in Surrey, British Columbia.
NOW – Canada's Trudeau is accusing the government of India of being behind a fatal shooting on Canadian soil — CNC pic.twitter.com/rp1PRyKHwz

— Disclose.tv (@disclosetv) September 18, 2023
[…] Canada on Monday promptly expelled a top Indian diplomat, described as the head of Indian intelligence in Canada, amid an ongoing investigation. India is being asked to fully cooperate with the Canadian investigation.
Please click through to Zero Hedge for the story as they put it together well. From our point of view, which is worth next to nothing as we have just been made aware of this particular crisis, one wonders if Trudeau is trying to use a spat with India to unite the people of Canada behind him since he has pretty much torched the family name. When desperate, try jingoism. It works in the US, Trudeau may be thinking. Also the Indian government is three things he doesn't like. Communist averse, an enemy of China, and finds Trudeau to be a trivial and arrogant person not fit for leadership. We can assume that because of his choice of costume and entourage on his last Indian junket. That was where we learned he was not only a terrible politician, but a bad dancer as well.
The following video offers an analysis from a retired Indian diplomat
No idea who this fellow actually is, but he doesn't seem to be riddled with hyperbole.
Thank you all for gracing this site with your attention and your comments and links.
At this point, official news sources should be regulated as Class A narcotics. So should probably half of social media but for those with even no training but some critical faculties, identifying propaganda is not that difficult. Disinformation is a great deal harder. It is a craft highly developed by the Soviets along Marxist principles, and the CIA seem to have taken it to the next level. Probably also the FBI etc.
This all means that at this point, we have to start seeing information as the weapon it has become. The old fashioned meaning of a lie is now quaint. Back in the day, we had a matrix of a truth and trust based society. When people lied, it was in the hope you would not discover the lie, so they could get away with whatever it was and continue, safe in the cradle of a trust and truth based civilization, having taken advantage of it for their own selfish purpose. That is what we called, "Corruption". because it was corrupting a system for personal gain at the expense of the system at worse, or a few other people at best. It could also mean how organized crime would take advantage of vice laws to provide service and goods people wanted that went against societal moral codes. But even the mob needed society intact. They needed cash to exist in order to be paid for drugs or prostitution. They needed banks to be reliable so they could put their earnings in them. In other words, the MAFIA and most assorted organized crime rely on an intact system in order to take advantage of it, much like a parasite needs a living and ideally healthy host.
What we have now is not corruption. We have lies meant to destroy the entire system. We have authorities telling massive lies they need us to know are lies, and obey anyway. They need the people to be slaves. And to be slaves, you must go along with the state lies because the state said it is the truth. It actually has its own internal integrity in much the way Hell is not a corruption of Heaven, but is a different system all unto itself, even though it's related to heaven as a kind of opposite.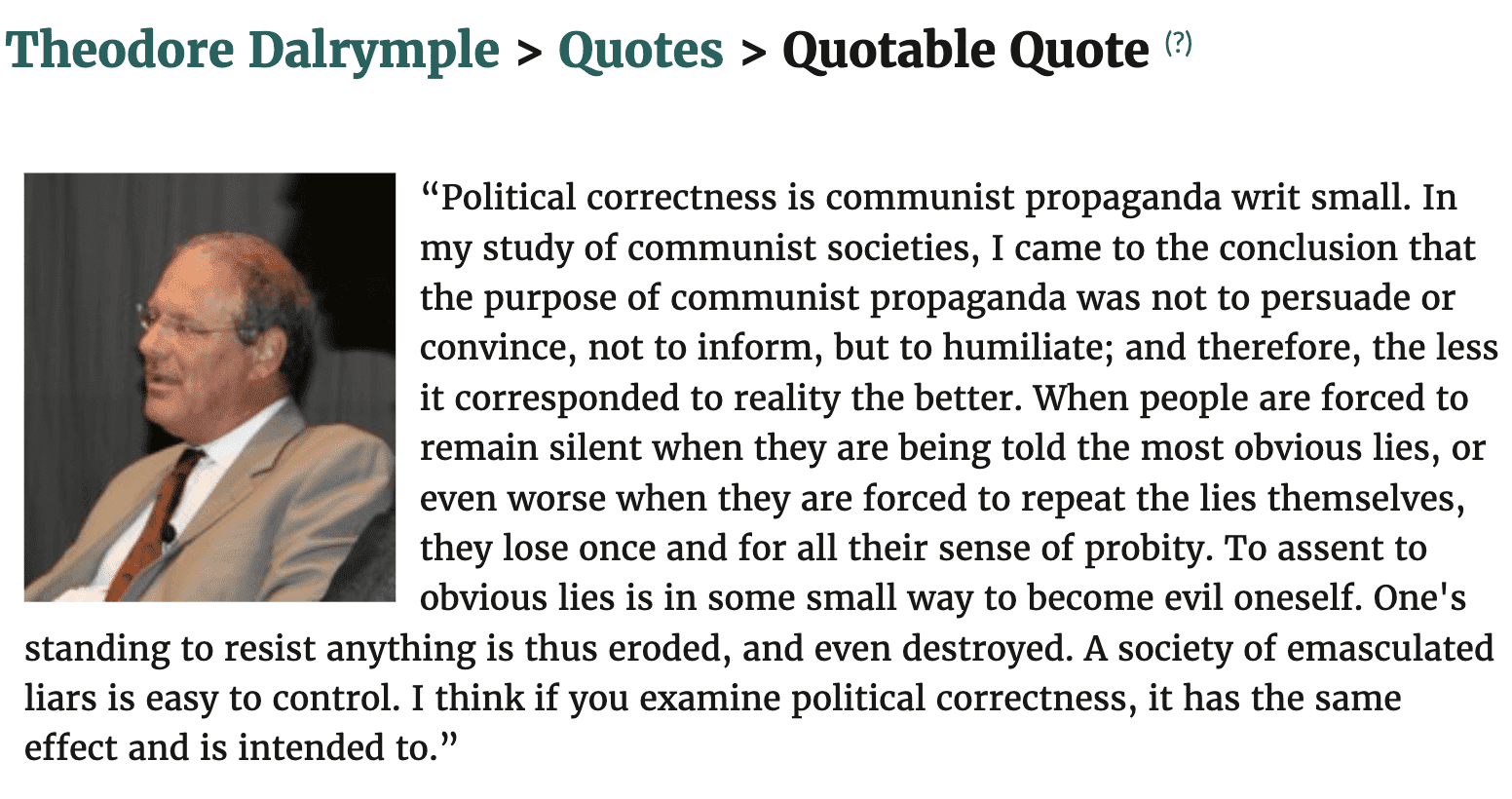 We see this over and over again. Top level people of what we believe to be the COMINTERN telling obvious lies that impact every aspect of our lives, and then putting us in a position of arguing with those who refuse to believe the state would lie to them. So many narrative attacks. The political Trans movement, not to be confused with the extremely tiny percentage of people with some kind of genetic gender abnormality. Critical Climate Theory, which is commonly disguised as "Global Warming" and not to be confused with the very real problem of pollution, and of course the various assorted disease related dialectics, all of which appear to be ramping up again.
Here is where the rubber meets the road.
NO ONE is taking more shots. Even people I know who took six and seven shots are not taking more now. So this push feels more like the state reminding us that 2+2=5 or 3 as they wish, and there is simply nothing we can do about it. The state has all the same tools available to them and more. No travel. No shopping. And if they introduce CBDCs then we are in a panopticon. You can do nothing, not even get food or have someone get it for you once programmable money is in the picture.
At some point, a large gesture will be required. Egypt overthrew two undesired governments in about a year. Mubarak, then the awful Mohammad Morsi. Egyptians took to the streets in such large numbers that the police and military knew there was no fighting them. They had a real peaceful revolution. The military joined the people and the revolution was done in days. The Freedom Convoy was a small taste of how that can look, which is why they came down so hard on it. But we need a million Canadians to march on Ottawa and demand the arrest and trial of the politicians and bureaucrats and media people and union leaders who put Canada through a communist revolution, and we need to re-create instruments of state that assert the rights of the individual again. Not the dialectics like "Diversity" which always means uniformity, or "Inclusion" which always means exclusivity, or Equity, which always means the state determines grotesque unfairness against and for whatever groups based on whatever criteria it decides on, that morning at breakfast.
Source:
https://vladtepesblog.com/2023/09/19/several-items-on-the-nature-of-western-civ-and-material-on-tomorrows-protest-links-1-for-september-19th-2023/
Before It's News®
is a community of individuals who report on what's going on around them, from all around the world.
Anyone can
join
.
Anyone can contribute.
Anyone can become informed about their world.
"United We Stand" Click Here To Create Your Personal Citizen Journalist Account Today, Be Sure To Invite Your Friends.