BeforeItsNews Announcements
Step 1: Get the Telegram App and Get Our Stories Direct To Your Phone or Computer Without Censorship!
Step 2: Join the BeforeitsNews Telegram Channel Using This Link!
Put HEAT on ALL Republicans and say NO to Red Flag laws and Assault Weapons ban!

Story Views

Now:
Last Hour:
Last 24 Hours:
Total:
World Cup Names to Know: Groups D, E, and F
Monday, April 22, 2019 15:51
% of readers think this story is Fact. Add your two cents.

Playing a little catch-up this morning in advance of today's matches.
Previously:
World Cup Preview And Predictions
COSTA RICA
Who you know: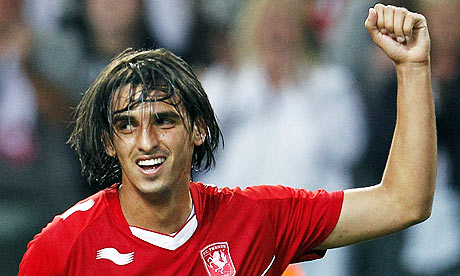 Bryan Ruiz – captain, 2nd most international caps, and 2nd most international goals bring Ruiz to the forefront of Costa Rican soccer. Of course, playing on clubs such as England's Fulham and the Netherland's PSV certainly doesn't hurt his chances of being the go to guy for this up and coming squad
Who you should know:
Celso Borges – the rock in the middle of the Costa Rican midfield, Borges will look to provide stability to both the attack and defense. Having gained most of his international fame while on the U-17 (under 17 years old) national team for Costa Rica, Borges failed to capitalize on that momentum and turn it into a booming career. Borges remains a solid player and will be heavily leaned on if Costa Rica hopes to advance out of this extremely challenging group
Who you will know:
Joel Campbell – the youngest Costa Rican to make to the journey to Brazil, Campbell shows plenty of promise as a 21 year old. He was called up to England's Arsenal club at only 19, but has spent most of his club career on loan throughout Europe. His most recent stop at Olympiacos produced his best year by far while playing in 32 games and scoring 8 goals. It's Campbell's international career which shows the most hope scoring almost 10 goals each for his U17, U20 and current senior Costa Rican teams.
ENGLAND
England will also receive 2 players per category, not that they are on the same level as Spain, Brazil, et al, but rather because the Barclay's Premier League (which boast almost all of these lads) is the most watched League in the world.
Who you know: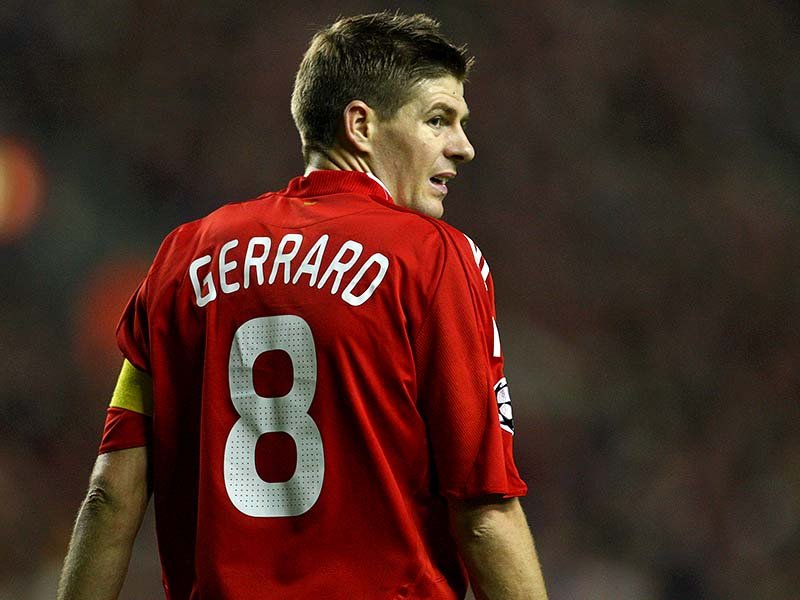 Steven Gerrard – the ageless wonder, Stevie G captains both the English national team as well as England's club team Liverpool. The heart and soul of the midfield, Gerrard is looking to lead his squad to the ever elusive World Cup title. England is getting younger, but even though he is 34, Stevie G plays with the passion of a 20 year old. Wherever England hopes to go this World Cup, Gerrard will be the one leading them there, proving that You'll Never Walk Alone.
Wayne Rooney – the Energizer bunny of an attacker, Rooney just doesn't stop when it comes to attacking. Rooney's headers and flying bicycle kicks make him a walking highlight reel and he will look to gather back some of that magic as he prepares to lead England past the Group stage.
Who you should know:
Frank Lampard – appearing to have gained quite a bit of weight recently, Lampard will still hope to be the vice-leader of an otherwise strong English midfield.
Daniel Sturridge – an up and comer for England's Liverpool club, Sturridge is deadly with the ball on his foot. A natural finisher, he will look to punish any club that focuses too much on Wayne Rooney and should have plenty of chances to do so. Look for Sturridge to have have the most goals from an English striker this World Cup.
Who you will know:
Alex Oxlade-Chamberlin – fresh on the scene at only 20 years of age, The Ox has quickly made a name for himself as a part of England's Arsenal club. Rivaled in thickness and pure muscle mass only by Brazil's Hulk, Ox will make his presence known as soon as he enters the game.
Raheem Sterling – the youngest of English footballers at 19 years old, Sterling earned his spot on this squad with an impressive year at the English club Liverpool. His speed and versatility should present him with several playing opportunities, but the depth of talent in the English midfield could limit his exposure in this World Cup. If he does find his way on the pitch, rest assured he will be involved in the best of ways.
ITALY
Who you know:
Buffon – Buffon is the captain and backbone for the Azzurri and has been for many years.Buffon's list of accolades is beyond impressive, leading his home club Juventus to 5 league titles and Italy to a World Cup title in 2006. Buffon suffered a leg injury in a friendly only weeks ago and it is rumored he could miss "significant time" in Brazil. If this is the case, the Italians are going to need help from its backup keepers in the worst of ways.
Andrea Pirlo – another Italian mainstay who has over 100 caps to his name, Pirlo is a natural born leader. Pirlo has toured Italy's elite clubs having spent time at AC Milan, Inter Milan and now rests at Juventus. He has won 5 Serie Aleague titles, 2 Champions League titles and a World Cup. Pirlo is known as the greatest distributor of the ball in recent memory and he has a multitude of options on this current squad.
Who you should know:
Mario Balotelli – nicknames Super Mario, this bizarre creature is a walking headline. Not even his biggest haters can deny his raw talent and ability to break a game wide open, but much like Luis Suarez, Balotelli makes headlines by letting his emotions get the best of him. He will be the focal point of the Italian attack this World Cup and will hope that will be his only appearance in the media.
Daniele De Rossi – playing in only slightly fewer games than the aforementioned Buffon and Pirlo, De Rossi is the last of Italy's older generation to make the World Cup squad.
Who you will know:
Lorenzo Insigne – Insigne, although very undersized at 5'4", finds a way to score goals in almost every way imaginable. Using his speed while playing from either the left or right wing, Insigne seems to deliver crosses and touch passes. He may also find his way onto a free kick or two and opponents better not blink when the ball his on his foot.
*Salvatore Sirigu – Sirigu may go down as the hero or the villain of this World Cup. As of this writing, Buffon will almost certainly miss Italy's game against England, which some have called a must win if Italy hopes to advance. If true, Sirigu will be making only his 9th cap for his nation's team, although he has plenty of experience while serving as France's PSG club goalkeeper.
URUGUAY
Who you know:
Luis Suarez – Suarez is a footballer who makes headlines not only for his rare soccer talent, but more so some of his on-field antics. Although he leads an extremely talented Uruguayan team in goals, Suarez more notorious events come from his purposeful handball to save a goal against Ghana in the 2010 World Cup (Uruguay would eventually win that game) and his biting off a bitter-rival Chelsea player at the end of the 2013 Premiership. Suarez has won the adoration of his countrymen and Liverpool supporters, but Suarez is without a doubt the most polarizing figure in all of soccer.
Who you should know:
Diego Forlan – aged 35 years old and with over 100 caps, Forlan has been the face of Uruguayan soccer for over a decade. Playing in his first World Cup in 2002, Forlan has impressed even the stingiest of football fans. Forlan's venomous strikes on goal have heralded him a savior on his many club teams and for his nation. With the help of Suarez and Cavani, Uruguay may have the most deadly attack in Brazil.
Who you will know:
Edinson Cavani – also known as the Matador, Cavani is a true slayer of beasts. Boasting two separate 3 years stints on Italian clubs Palermo and Napoli, Cavanni has most recently moved to France's Paris Saint-Germain where he plays alongside Sweeden's Zlatan Ibrahimovic. Cavani is deadly from almost anywhere on the pitch and will be a key component in what could be another run at the semi-finals for Uruguay.
ECUADOR
Who you know:
Antonia Valencia – Far and away the most recognizable name on this rather faceless Ecuadorian squad, Valencia has been making a name for himself for quite some time. His breakthrough performance came while on loan to England's Wigan Athletic, who later picked up his contract. After another stellar season, he was picked up by English powerhouse Manchester United, where he has played in 130 games and scoring over a dozen goals from his winger position.
Who you should know:
Edison Mendez – Mendez is the longest tenured Ecuadorian footballer having played in over 100 international matches. He spearheads the teams attack and will look to take most of the free kicks, from which he is known to be quite deadly. This will most assuredly be his final world cup, so it's a safe bet that this 35 year old attacking midfielder will be leaving it all out on the pitch.
Who you will know:
Felipe Caicedo – at only 25 years old, this striker has the 2nd most international goals for his team. At only 20 years of age, Caicedo caught the eye of English giant Manchester City, who signed him in 2008 but sent out his services for much of his 3 years career with the club. Caicedo has a proven ability to score and he will most assuredly find the back of the net at least once during this World Cup.
FRANCE
While most likely not deserving of the "2 player" treatment, The Blues are getting it here as they are my dark horse team of the tournament. Losing Ribery is devastating, but I'll stick to my guns and say they have a great chance to win the group, should easily win their Round of 16 game, and will be one stellar performance away from winning the Round of 8 and making it to the semi-finals.
Who you know:
Karim Benzema – much like the golfing adage that "chicks dig the long ball," so too do they dig goal scorers. This is precisely what Benzema is – a world class goal scorer. He will not wow you with his speed, touch, or one-on-one moves, but he always seems to be in the right place at the right time to put the final (sometimes unnecessary) touch onto the ball to bury it in the net. With 130 club goals (72 at Spain's elite Real Madrid) and 21 international, I introduce to you "Mr. Steal Yo Goal"
Patrice Evra – perhaps one of the best left backs in the history of the game, Evra and the rest of the French defense will be heavily relied upon this world cup. Playing almost 300 matches with Manchester United, Evra is rock solid on the back line. He will occasionally sneak up to put a shot on target and will be looking for his first ever French national goal in this year's World Cup (Spoiler alert: he gets it).
Who you should know:
Bacary Sagna – while he may not have this distinction quite yet, I believe Sagna to be on the best right-backs in the world. It comes at quite the convenience that France has two of the best outside defenders on their squad, which is why they are poised for such a deep run this year. Sagna is a player that English club Arsenal can't afford to lose and will need to sign him to a new contract before this World Cup, as he will be demanding a salary they cannot afford after the World sees his talents this Sumer. (Update – on day 2 of this World Cup, June 13th, Sagna was signed by the deepest-pocketed English club, Manchester City… called it?)
Franck Ribery – France suffered it greatest blow pre-Brazil when it was announced that Ribery would not make the trip due to an ailing back injury. Ribery is renowned for his service balls into the box and France will be looking to one it's youthful midfielders to pick up the slack.
Who you will know:
Olivier Giroud – a true assassin in the air if there ever was one. Standing at 6'4", Giroud will look like a man amongst boys against the Central and Southern Americans he faces in the group stage. Even few Swiss players can match his physicality and presence in the box. If France is going to put up some big point totals, this will be the man to get it done.
Mamadou Sakho – with opposing teams knowing how strong France's outside backs are, many will try to attack the French goal head on. For those that try, they will be running into this monster. Preforming exceptionally well with new club Liverpool, Sakho is ready to rise to the occasion and shore up and already stout back line.
HONDURAS
Who you know:
Noel Valladares – the one man who can give Honduras a chance to advance will be none other than their last line of defense – the goal keeper. Having played in 122 international games, Valladares had an exceptional showing at the 2010 World Cup in South Africa. Holding opponents Switzerland to no goals, Chile to 1 goal, and eventual Champion Spain to 2 goals, Valladares did his part. Honduras will need a repeat performance from him as well as some offensive help in order to move on.
Who you should know:
Carlo Costly – the man who has proven he can score time and time again will need to do so once (or twice, or thrice) more to help Honduras win. Having scored 31 international goals, but 0 World Cup goals, Costly is poised and ready to break through.
Who you will know:
Jerry Bengtson – playing in his first ever World Cup, Bengtson is rather green behind the ears. Scoring almost 20 international goals in only 44 games shows that Bengtson has a nose (or head) for the goal. As mentioned earlier, if Honduras hopes to win, then they must score. Bengtson is the man ready to make that happen.
SWITZERLAND
Who you know:
Gokhan Inler – Swiss captain and central midfielder, Inler is a born leader. He will be the calming force in the middle of this potent goal scoring midfield. Having toured Swiss and Italian clubs over the past decade, Inler has seemingly settled down at Italian club Napoli. He leads his country with 74 caps and will be looking to lead the Swiss to the knockout rounds.
Who you should know:
Stephan Lichtsteiner – an attacking right-back currently playing for Italy's Juventus, Lichtsteiner draws comparisons to "Forrest Gump" with his athletic attacks up the sideline. Nicknames "The Swiss Express," this is one man opposing teams do not want to see barreling down on them looking for a chance to score.
Who you will know:
Xherdan Shaqiri – perhaps what Switzerland misses the most is a true presence in attack. While the left-footed Shaqiri is a true midfielder, his speed with and without the ball will allow him several chances to lead the Swiss attack. Look for Shaqiri to be all over the box as well as getting a look from a free kick in which a deadly left foot is required.
ARGENTINA
Who you know:
Lionel Messi – The greatest soccer player in the world, Messi is known worldwide. Scoring 243 goals in 276 matches with Spanish club Barcelona, Messi's goal to game ratio is almost unheard of (Messi also has 26 hat tricks to his credit). For all of Messi's accolades and club success, he has yet to lead his national team to glory even though scoring 38 goals in 86 matches. Messi will hope to live up to the high expectations in this World Cup and cement his national glory next to the likes of Diego Maradona.
Who you should know:
While a couple of the names could be argued for the "you know" list, I believe it only suitable for Messi to stand alone. Thus, this category will have an extra name or two on it.
Maxi Rodriquez – Argentine midfielder of yester-year, Maxi has had a grand club and national career. His notorious mid-range blast on goal may have lost some of their bite, but when he is on the pitch, he is still a threat to score from anywhere.
Javier Mascherano – another aging midfielder, Mascherano's contributions cannot go unmentioned. A true leader in the midfield, Mascherano will spend most of his time tracking down opposing attackers. It is safe to say, however, that his defensive duties won't keep him from taking a shot or two on goal.
Martin Demichelis and Pablo Zableta – not only to these two defenders play side by side for Argentina, they also fill the same roles for English club team Manchester City. If Argentina hopes to reach the finals, and it is assumed they can, these defensive pillars will need to be steady on the back line.
Who you will know:
Gonzalo Higuain – Higuain certainly needs no introduction as he surely introduced himself to the world playing for Real Madrid and netting over 100 goals. After recently being bought for 40 million euros, but Italian club Napoli, Higuain has taken a step out of the lime light. Higuain will be chomping at the bit to help lift his country, and himself, into the championship discussion.
Sergio Aguero – another striker who is not being introduced to the world, but certain to make the most of his chance to perform on the world's biggest stage. Aguero joins countrymen Demichelis and Zableta on England's Manchester City club team and has been a major contributor to Man City's two recent BPL titles. Aguero will look to capitalize on every scoring opportunity he is presented with.
BOSNIA AND HERZEGOVINA
Who you know:
Zvjezdan Misimovic – being the most capped player in the history of his nation and being 2nd in goals, Misimovic will look to solidify the midfield with his role as vice-captain. Spending his club career in Germany, Turkey and China, look for the 32 year old to regain a spring in his step while trying to help B&H exit this wide open group.
Who you should know:
Edin Dzeko – a diverse striker with both speed and size, Dzeko has scored goals in almost every way you can think of. Leading the Bosnian team with 35 goals, Dzeko has proven time and again he can deliver on the big stage. A fine 4 years at Germany's VfL Wolfsburg, Dzeko was called up to the English league to play for Manchester City, where he has had an equally impressive run. Dzeko will not sneak up on any defender in this group, but with his skill set, he won't have to.
Who you will know:
Miralem Pjaniic – as fine of an attacking midfielder as there is in this group, Pjanic will rely on his youth and speed to be a game changer in this World Cup. While not a pure goal scorer, his technical skill, stellar dribbling, and visionary passes will have Pjanic involved in nearly every B&H scoring chance.
IRAN
Who you know:
Javad Nekounam – with an astonishing 140 caps for his national squad, Nekounam has earned his captaincy with nearly 40 goals (note the 2nd most on the team is 10). From his central midfield role, look for Nekounam to blast some of his patented shots from long range.
Who you should know:
Karim Ansarifard – at only 24 years old, Ansarifard has already managed 42 caps. With a penchant for scoring, and scoring A LOT for his club teams, Ansarifard will look to reach double digit national goals with a strong performance in Brazil.
Who you will know:
Reza Ghoochannejhad – with a nickname like "Gucci," you just know this kid loves the spotlight. Playing for 5 different clubs in the past 5 years, this 26 year old strike is certainly road tested. This stage is the chance Gucci has been waiting on to impress a club enough to secure a long time contract and he may do just that.
NIGERIA
Who you know:
John Obi Mikel – while helping to lead Nigeria to its 2013 Africa Cup of Nations title, Mikel is most widely known for his 8 year stay at English club Chelsea where he has played just over 200 games. Mikel will be all over the pitch from his central midfield role and could certainly help lead Nigeria to the knockout rounds.
Who you should know:
Peter Odemwingie – aged 32 years old and leading Nigeria with 10 goals, Odemwingie has also proven himself with club success. Bouncing around England the past 4 years, Odemwingie had his longest and most impressive stint at West Bromwich Albion. Wherever there is a scoring chance Nigeria, bet the house that Odemwingie will be nearby
Who you will know:
Ahmed Musa – riding an impressive 2 year career with Russian club CSKA Moscow, Musa is riding high coming in to this World Cup. One could certainly question how many true scoring chances Nigeria will muster, but Musa will find himself spearheading at least a few.
Victor Moses – listed as midfielder for the Nigerian national team, look for Moses to sneak up into his more comfortable winger position. Moses can move the ball from the backline to the attack with blazing speed. Having played for England's U16, U17, U19, and U21 national teams, Moses chose to return to his birth country of Nigeria for this World Cup. Moses brings his vast experience to a rather inexperience Nigerian side.
Source:
https://thehazean.tumblr.com/post/88957344240
Support BeforeitsNews by trying our natural health products! Join our affiliate program
Order by Phone at 888-809-8385 or online at www.mitocopper.com

Get our Free Ebook, "Suppressed Health Secrets" with Natural Cures THEY don't want you to know!
APeX - Far superior to colloidal silver! Destroys Viruses, Bacteria, Pathogens with Oxygen plus Silver!Supreme Fulvic - Nature's most important supplement! Vivid Dreams again!
Ultimate Curcumin - Natural pain relief, reduce inflammation and so much more.
MitoCopper - Bioavailable Copper destroys pathogens and gives you more energy. (See Blood Video)
Oxy Powder - Natural Colon Cleanser! Cleans out toxic buildup with oxygen!
Organic Hemp Extract (CBD) - Full Spectrum high CBD (3300mg) hemp extract eases stiff joints, relieves stress and more!
Nascent Iodine - Promotes detoxification, mental focus and thyroid health.
Smart Meter Cover - Reduces Smart Meter radiation by 96%! (See Video)
FINAL WARNING! Diseases are EXPLODING! Watch this Video about APeX and You'll THROW AWAY Your Colloidal Silver! APeX destroys Viruses, Bacteria and other Pathogens with the power of Oxygen PLUS Silver! Nobody else has a product like THIS! See why the inventor hasn't been sick in 16 years and why you'll never hear about it on the FAKE NEWS! Get some now and tell your friends about it too so we can reach more people!
APeX Interview - Superior to Colloidal Silver from Lee Canady on Vimeo.
Learn about APeX Here and Get the 50 Page Report in PDF format. Call us at 888-809-8385 to order by phone.