Small Cap Value Report (Mon 14 Dec 2020) - FOXT, FCCN, CDM, LSL, UPGS, OTMP, BOWL
Monday, December 14, 2020 8:02
% of readers think this story is Fact. Add your two cents.

Good morning, it's Paul here with the SCVR for Monday. This is a catchup report, as I needed a rest towards the end of last week. Fighting fit now, so I've done some writing on Sunday to make up for the gaps last week, see below. Apologies for any inconvenience.
.
These are David Stredder's monthly investor evenings, formerly in a restaurant in Beckenham, now on Zoom! They're very popular, with several hundred investors tuning in each time.
It's tonight, from 6pm. The agenda looks great, I'm looking forward to hearing from Keith Ashworth-Lord. Also, our very own Jack Brumby is appearing again on the BASH (Buy, Avoid, Sell, Hold) panel – he was excellent last time, so no pressure Jack! Companies up for discussion include Volex, Polar Capital, Argentex and possibly Bioventix.
My friends Gordon Jones amp; Alan Charlton are also speaking, both of whom are very accomplished investors, so well worth listening to.
The code for half price tickets has not changed and is MMStocko21.
.
Agenda -
Foxtons (LON:FOXT) – additional comments from Paul, following Jack's report on Friday
French Connection (LON:FCCN) – trading update from last week
Codemasters Group (LON:CDM) – higher (recommended) takeover bid from EA, beating TTWO
Lsl Property Services (LON:LSL) – another estate agent, which reported last week
Up Global Sourcing Holdings (LON:UPGS) – a positive trading update, and still looks good value despite strong share price
.
Timing – you have my full undivided attention today, so we'll see how we get on.
.
---
Foxtons
(LON:FOXT)
(I hold)
Jack has already reported on the upbeat trading update from this London-based estate agents amp; lettings business. I have a few points to add;
Continued strong business is probably dependent on an extension of the Stamp Duty reductions – highly likely in my view – the Govt has extended other support schemes, and seems highly interventionist (e.g. the latest news being that it is preparing business support schemes for sectors vulnerable to no deal Brexit)
Supposed exodus of people from London – means rents amp; selling prices likely to fall, thereby generating new demand, and hence transactional revenue for Foxtons. I reckon post-covid, most relevant people are likely to be working in offices again, with occasional days at home. Remember that companies are locked into leases, so any structural change in where people work would take years to happen, gradually.
It's surprising how quickly things generally return to normal – e.g. when terrorist attacks happen, holiday destinations affected are deserted for a while, but in say 2-4 years, they're back to normal – e.g. Turkey's attempted military coup in 2016, and subsequent bombings – it's now one of the most popular tourist destinations again. People have quite short memories. I imagine a similar thing might happen with covid, but only time will tell, we're all guessing at this stage.
What an amazing turnaround from Foxtons, that it had to do a placing at 40p in April 2020, to pay off the bank debt amp; prepare for a reasonable worst case scenario, but here we are just 8 months later, and business is returning to normal, and the company is sitting on surplus cash, is planning on doing £3.0m in share buybacks, plus has made some lettings book acquisitions. It's a remarkable turnaround, yes helped by Stamp Duty incentives, but even so.
That we can buy in the market now for 46p, with healthy trading amp; surplus cash, compared with 40p placing price (20% dilution) when the world seemed to be ending in April, strikes me as a mismatch – i.e. this share probably should have rebounded more than it has – that's a buying opportunity to me (I already hold).
Takeover activity in the sector is underway, suggesting people think the sector could be cheap.
.
My opinion – as you have probably gathered, I'm bullish on Foxtons as a recovery share, with strong finances. As with lots of my shares, it's a medium term holding (say 2-3 years), I've no idea (and don't really care) what the short term share price does.
.
---
French Connection
(LON:FCCN)
Share price: c.10p
No. shares: 96.6m
Market cap: £9.7m
(I hold)
This is a fashion brand, with licensing amp; wholesale operations, and a retailing division (only 72 sites now) in gradual wind-down. I often chuckle to myself about this share, thinking that the retail division is so bad, that it probably loses less money from the stores being shut, than open.
As I always try to make clear, this is a special situation, not a regular investment.
Here are my notes from 13 Oct 2020 publication of interim results – worth a recap. As I made clear there, due to a refinancing (asset-backed loan from restructuring specialist Hilco), there appears to be no risk of insolvency, nor risk of dilution from the equity fundraisings which other struggling brands have had to do, or are possibly postponing. The earlier going concern statement has been withdrawn after the Hilco refinancing. Who would have thought that perennial disappointer FCCN would outlast Arcadia Group? Cash is king.
Hence why I remain of the view that this share looks interesting, and it has tripled in price from the March 2020 low of a ludicrous 3.5p, to about 10p now, and still has a tiny market cap. There again, plenty of other shares have gone up massively since then too.
Trading update – summarising the latest trading update last week, which relates to FY 01/2021 -
H2 trading as reported on 13 Oct, was in line with expectations
Conditions worsened in the autumn, due to lockdown restrictions
Since re-opening on 2 Dec, "trade has been encouraging"
eCommerce "continue to trade positively", despite less discounting (no figures given)
Wholesale – sounds encouraging -
Wholesale has performed well with our major online customers continuing to trade and take deliveries throughout the period. Spring 21 orders are currently ahead of our expectations.
US funding – good news here -
In addition we are pleased to announce that our US business, based in New York has secured US$6.5million of additional funding through the Main Street Lending Programme to support our US based operations and employees.
The loan, through Flushing Bank, Uniondale, NY is for a period of 5 years with repayments commencing from the end of the 3rd year. The US business, being predominantly wholesale, therefore requires a significant amount of working capital at certain times of the year to operate, which this will provide.
Outlook –
Looking forward there will continue to be considerable challenges, with both the ongoing impact of COVID-19 and the uncertainty relating to Brexit but we feel we are well positioned to capitalise on any opportunities that arise.
Strange wording there. What does that last bit which I've bolded mean? I hope it doesn't mean opening any new shops! Acquisitions maybe? I wonder if FCCN could buy up struggling brands, and run them online? It's probably not in the running to buy TopShop.
My opinion – FCCN has done really well to shore up its finances, first the £15m Hilco loan (unutilised, I believe), plus a new £4.9m ($6.5m) US loan on favourable repayment terms, although we're not told the interest rate. Googling it, the interest rate on this program seems to be 3% over LIBOR.
I'm happy to run with this, because I think a sale of the business is highly likely over the next couple of years. The lease liabilities are rapidly shrinking, as loss-making sites are handed back to landlords. Therefore, we should be left with a profitable wholesale amp; brand licensing business in a couple of years. The boss probably wants to retire (well into his 70's now), and maximise the sale proceeds for his 41.5% stake.
He's got Mike Ashley breathing down his neck too, with a 26.0% holding via Frasers (LON:FRAS) . Something is likely to happen, and I like the fact that Marks owns enough for it to be considered a blocking stake – i.e. nobody would be able to buy this on the cheap. There's a possibility that an eventual sale could be at multiples of the current price, which is what keeps me interested. Shareholders need to be patient though.
.
---
Codemasters Group
(LON:CDM)
Share price: 534p (pre-market open – likely to rise to c.600p today)
No. shares: 152.5m
Market cap: £814.4m
There's a new, all cash bid, of 604p announced today, from US giant, $EA .
This is great news, because the previous bid from $TTWO was a bit of a try-on, in my opinion – attempting to buy Codemasters, but palming off shareholders with 120p in cash, and TTWO shares making up the balance, valuing it at around 480p at the time when I reported on it here on 23 Nov 2020, at the request of readers here.
As I concluded in November, the TTWO bid was no good, and I'd be inclined to reject it.
The good news for shareholders, is that a larger competitor has jumped ahead of TTWOO. EA is offering all cash, and at 604p that is 26% higher than TTWO's original, less attractive mostly shares bid. UK shareholders probably don't want shares in a US company, even if it is large by our standards, and listed. Especially as TTWO had enough cash on hand to pay in cash in full. So its bid lacked credibility. Why on earth did management recommend it? Although I've just noticed that the share price of TTWO has risen recently, so their offer would now be valued at 528p, hence the EA bid is actually now a 14.4% premium to TTWO's bid – although that figure is subject to change on a daily basis whenever the market is open, which is the problem with takeovers that include a shares element. Cash bids are far better, as the price is fixed, and you don't have to worry about disposing of overseas shares that you don't want.
Management had no choice but to switch sides, which they've done today, issuing a statement saying their recommendation for TTWO's bid is now withdrawn, and confirming the obvious, that the EA bid is a "superior offer".
My opinion – the new, increased bid, looks a fair price to me.
In situations where two credible bidders are jostling to buy a company, I think it often makes sense to sit tight and do nothing, in the hope of a further increase in price. Remember that equipment hire company, Lavendon I think it was called, where two competing bidders went back amp; forth with higher bids a few years ago? Shareholders who sat tight (i.e. not selling in the market) did very well, as the offer price rose several times.
Well done to shareholders, Christmas has turned out OK for you, after all!
.
---
Lsl Property Services
(LON:LSL)
Share price: 232p
No. shares: 105.2m
Market cap: £244.1m
LSL, a leading provider of residential property services incorporating mortgage intermediation and other financial services, estate agency, and surveying and valuation businesses, issues a trading update for the ten-month period up to 31 October 2020.
This is another estate agency, which has also staged a remarkable recovery during this year;
LSL reports strong trading in H2 with full year 2020 Group Underlying Operating Profit expected to be marginally ahead of 2019
Note that underlying excludes covid costs, and it seems to report big exceptional costs some years. So I'd like to see the full numbers before getting too excited.
Strong trading from July to October in all three divisions
Revenues down on last year, but an improving trend
Completions taking longer – sounds like this might be due to the log-jammed system for local authority searches, and it mentions lack of conveyancing capacity
Mortgage completions £25.8bn, c.9% market share – impressive numbers
Won some awards
Pipeline for exchanges over 50% above LY, and highest in over 10 years – seems remarkable given all the doom on the news every day
Net debt - well done to the company for being clear about deferred creditors, this is essential information, so companies which withhold it are potentially misleading investors. Not here, I'm pleased to say -
Net Banking Debt remains modest and at £14.1m has reduced significantly from the same date in 2019. (31 October 2019: £54.8m). Adjusting for Covid-19 related payment deferrals, mainly in relation to tax payments due in agreement with HMRC, the underlying Net Banking Debt position at 31 October 2020 was approximately £31m
My opinion – there's plenty more detail in the update, I've just covered the main points above.
A key feature of the housing market seems to be buoyant demand, with people rushing to beat the Stamp Duty deadline (which I think the Govt will have to extend, to prevent a cliff edge). So this could just be demand being pulled forwards? That in turn seems to have caused pressure on the system, leading to delayed completions.
LSL wouldn't be my personal choice in this sector, because I don't like its weak balance sheet – NTAV was negative £(44)m at the last interims, something that is rather glossed over in today's update.
Personally I feel a lot more comfortable owning shares in Foxtons (LON:FOXT) (I hold) with a cash-rich balance sheet, and no bank debt.
Still, it's good to see the residential housing transactions market apparently in rude health- consumers defying the gloom, and of course lockdowns and WFH making many people realise their existing housing arrangements are not suitable, and very cheap mortgages if you can come up with a decent deposit. People moving house can be good for the economy as a whole, as it triggers spending on lots of other things.
This update from LSL helps reinforce my conviction that the macro outlook could be a lot better than many people seem to think. The Govt is stimulating the economy to a gigantic, unprecedented extent (in peacetime), with a deficit of about 20% of GDP this year (it peaked at about 10-11% in 2008-9, for comparison), funded entirely so far through QE. Plenty of households are swimming in cash, hence I think the stock market is right to be optimistic about the outlook. LSL's update reinforces that view.
.
---
Up Global Sourcing Holdings
(LON:UPGS)
Share price: 109p (up 11% at 09:34)
No. shares: 82.2m
Market cap: £89.6m
Ultimate Products, the owner, manager, designer and developer of an extensive range of value-focused consumer goods brands, announces the following unscheduled trading update.
The current financial year is FY 07/2021.
"Continuing momentum" in order book
Online amp; supermarket channels "have performed particularly well"
Beldray brand is "standout performer"
End customers spending more time at home this year, which plays to UPGS's product portfolio of mainly homeware
Online – I particularly like this bit;
Within Online, the Group's enhanced capabilities in this area as a result of the investments it has made in recent years have led to exceptionally strong sales growth during the peak Autumn / Winter trading period, especially on Amazon Prime Day, Black Friday and Cyber Monday.
Above expectations – very nice, see below. This must be for the full year ending 07/2021, as the market doesn't usually have expectations for half years.
As a result, the Group now anticipates that Underlying EBITDA will be above the market's current expectations. A relentless focus on productivity enhancements and increased operating efficiencies has also led to an improvement in the Group's operating margin.
Outlook - sounds alright (below). Everyone is emphasising caution, just to cover their backs in case something awful happens with covid or the economy, so that's normal. Overall this sounds fine;
While market conditions remain uncertain in the short-term, the strength of our current performance and the ongoing resilience of our business model means that we remain confident in our future prospects."
Valuation – there's a helpful update from Equity Development today, here. Yes, it's commissioned research, but so what? All research has to be paid for by someone. It's good to have readily accessible research notes, I wish there were more out there to help investors.
ED has pencilled in 9.6p EPS (adj) for this year, FY 07/2012, for a PER of 11.4 – good value in my view.
UPGS doesn't have much capex requirement, so cashflow can be paid out in divis. The yield is close to 5%.
My opinion – I'm really impressed with how well this company has performed in calendar 2020. It shrugged off supply difficulties from China at the start of covid, and has since proven very resilient in terms of sales, because its main channels remained open throughout lockdowns (supermarkets, essential retailers amp; internet).
If I held, I certainly wouldn't be thinking about selling at this level, because a higher PER could be justified, and it's worth holding for the decent divis too.
.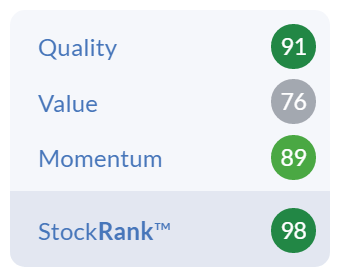 .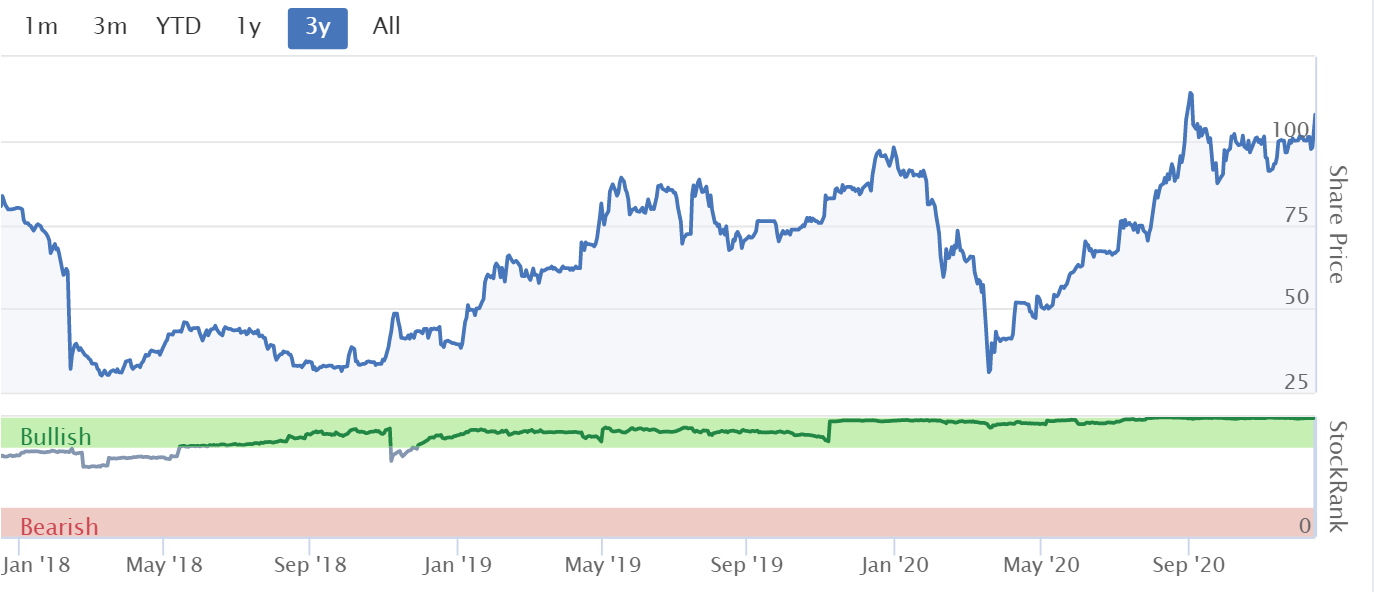 .
---
Source:
https://www.stockopedia.com/content/small-cap-value-report-mon-14-dec-2020-foxt-fccn-cdm-lsl-upgs-otmp-bowl-721204/
Before It's News®
is a community of individuals who report on what's going on around them, from all around the world.
Anyone can
join
.
Anyone can contribute.
Anyone can become informed about their world.
"United We Stand" Click Here To Create Your Personal Citizen Journalist Account Today, Be Sure To Invite Your Friends.