The First Group Of 30,000 Planned Volunteers Receive Untested And Unproven COVID-19 Vaccine In World's Largest Coronavirus Trials
Monday, July 27, 2020 18:17
% of readers think this story is Fact. Add your two cents.

Every month through fall, the government-funded COVID-19 Prevention Network will roll out a new study of a leading candidate — each one with 30,000 newly recruited volunteers.
Remember back in March and April, when everyone was wide awake and ready to not fall into the clutches of Bill Gates and Big Pharma? That seems like a quaint and distant memory now as tens of thousands of COVID vaccine volunteers are signing up to be injected with untested and unproven vaccines, rushed through with little if any oversight. Bill Gates couldn't be happier. I wonder if these thousands of volunteers will also be signing up for the ID2020 Immunity Passport? Rhetorical question, please don't bother actually trying to answer it.
"And he opened his mouth in blasphemy against God, to blaspheme his name, and his tabernacle, and them that dwell in heaven. And it was given unto him to make war with the saints, and to overcome them: and power was given him over all kindreds, and tongues, and nations." Revelation 13:6,7 (KJB)
Well, there you have it, and as George Costanza on '90's sitcom Seinfeld famously remarked, "it didn't take very long, either". It all began on March 18th, with President Trump asking America for a '15-day window' of lockdown to 'flatten the curve'. 4 months and 9 days later, here we are, with masses of people begging the government to inject them with poison so they can 'do their part' to help fight the 'invisible enemy' in the 'invisible war' of COVID-19. Amazing, isn't it?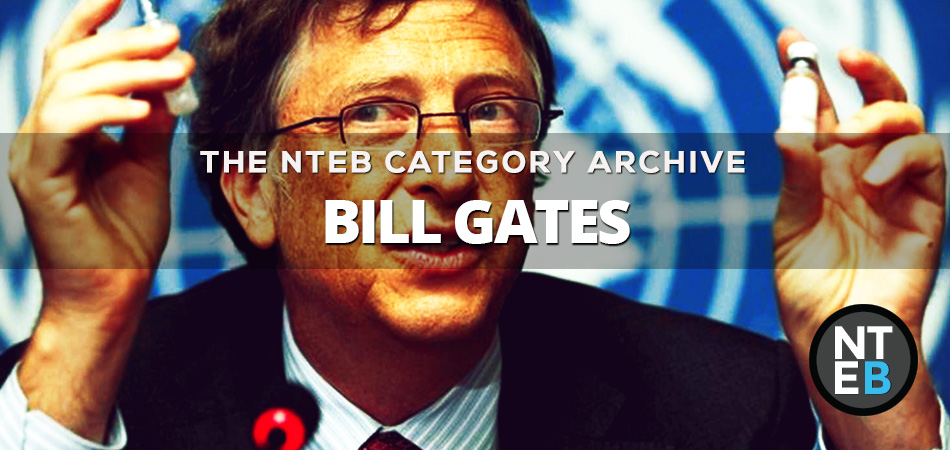 When George Costanza pretended to be an architect, it had amusing results with a funny ending. But Bill Gates pretending to be a doctor is neither amusing or funny, and it will not end well for all parties concerned.
Virus vaccine put to final test in thousands of volunteers
FROM THE AP: The world's biggest COVID-19 vaccine study got underway Monday with the first of 30,000 planned volunteers helping to test shots created by the U.S. government — one of several candidates in the final stretch of the global vaccine race.
There's still no guarantee that the experimental vaccine, developed by the National Institutes of Health and Moderna Inc., will really protect.
The needed proof: Volunteers won't know if they're getting the real shot or a dummy version. After two doses, scientists will closely track which group experiences more infections as they go about their daily routines, especially in areas where the virus still is spreading unchecked.
"Unfortunately for the United States of America, we have plenty of infections right now" to get that answer, NIH's Dr. Anthony Fauci recently told The Associated Press. Moderna said the vaccination was done in Savannah, Georgia, the first site to get underway among more than seven dozen trial sites scattered around the country.
In Binghamton, New York, nurse Melissa Harting said she volunteered as a way "to do my part to help out."
"I'm excited," Harting said before she received a study injection Monday morning. Especially with family members in front-line jobs that could expose them to the virus, "doing our part to eradicate it is very important to me."
Several other vaccines made by China and by Britain's Oxford University began smaller final-stage tests in Brazil and other hard-hit countries earlier this month.
But the U.S. requires its own tests of any vaccine that might be used in the country and has set a high bar: Every month through fall, the government-funded COVID-19 Prevention Network will roll out a new study of a leading candidate — each one with 30,000 newly recruited volunteers.
The massive studies aren't just to test if the shots work — they're needed to check each potential vaccine's safety. And following the same study rules will let scientists eventually compare all the shots.
Next up in August, the final U.S. study of the Oxford shot begins, followed by plans to test a candidate from Johnson & Johnson in September and Novavax in October — if all goes according to schedule. Pfizer Inc. plans its own 30,000-person study this summer.
That's a stunning number of people needed to roll up their sleeves for science. But in recent weeks, more than 150,000 Americans filled out an online registry signaling interest, said Dr. Larry Corey, a virologist with the Fred Hutchinson Cancer Research Institute in Seattle, who helps oversee the study sites.
"These trials need to be multigenerational, they need to be multiethnic, they need to reflect the diversity of the United States population," Corey told a vaccine meeting last week. He stressed that it's especially important to ensure enough Black and Hispanic participants as those populations are hard-hit by COVID-19. READ MORE
Is Big Tech Planning A Massive Purge To Coincide With The COVID Vaccine Release?
As material from dystopian novels such as 1984 begin to become a reality, we are witnessing the accelerated roll-out of an agenda. Leading towards a predetermined future, which has already been decided for us.
Bill Gates' Plan to Vaccinate the World
In January of 2010, Bill and Melinda Gates announced a $10 billion pledge to usher in a decade of vaccines. But far from an unalloyed good, the truth is that this attempt to reorient the global health economy was part of a much bigger agenda. An agenda that would ultimately lead to greater profits for big pharma companies, greater control for the Gates Foundation over the field of global health, and greater power for Bill Gates to shape the course of the future for billions of people around the planet.
Now The End Begins is your front line defense against the rising tide of darkness in the last days before the Rapture of the Church
When you contribute to this fundraising effort, you are helping us to do what the Lord called us to do. The money you send in goes primarily to the overall daily operations of this site. When people ask for Bibles, we send them out at no charge. When people write in and say how much they would like gospel tracts but cannot afford them, we send them a box at no cost to them for either the tracts or the shipping, no matter where they are in the world. Even all the way to South Africa. We even restarted our weekly radio Bible study on Sunday nights again, thanks to your generous donations. All this is possible because YOU pray for us, YOU support us, and YOU give so we can continue growing.
But whatever you do, don't do nothing. Time is short and we need your help right now. If every one of the 15,500+ people on our daily mailing list gave $4.50, we would reach our goal immediately. If every one of our 150,000+ followers on Facebook gave $1.00 each, we would reach 300% of our goal. The same goes for our 15,900 followers on Twitter. But sadly, many will not give, so we need the ones who can and who will give to be generous. As generous as possible.
"Looking for that blessed hope, and the glorious appearing of the great God and our Saviour Jesus Christ;" Titus 2:13 (KJV)
"Thank you very much!" – Geoffrey, editor-in-chief, NTEB
---
The post The First Group Of 30,000 Planned Volunteers Receive Untested And Unproven COVID-19 Vaccine In World's Largest Coronavirus Trials appeared first on Now The End Begins.
Source:
https://www.nowtheendbegins.com/first-group-of-30000-planned-volunteers-receive-untested-and-unproven-covid-19-vaccine-in-worlds-largest-coronavirus-trials/
Before It's News®
is a community of individuals who report on what's going on around them, from all around the world.
Anyone can
join
.
Anyone can contribute.
Anyone can become informed about their world.
"United We Stand" Click Here To Create Your Personal Citizen Journalist Account Today, Be Sure To Invite Your Friends.