Boston Dynamics Finally Progresses To Point Where Their Robots Now Move And Act Like The Ones In Those Terrifying Dystopian Future Movies
Wednesday, March 31, 2021 13:41
% of readers think this story is Fact. Add your two cents.

Boston Dynamics is a cutting-edge robotics company that's spent decades behind closed doors making robots that move in ways we've only seen in science fiction films.
In the early 200's, there was a whole slew of dystopian robot movies like 'I, Robot', 'The Matrix', 'Surrogates', 'A.I Artificial Intelligence' and so many others. They were thrilling and terrifying at the same time, yet the realization of that technology was far, far into the future, right? Wrong. The vast majority of the things predicted in those movies have either already come to pass or in the process of. At Boston Dynamics, the future is yesterday.
"And he doeth great wonders, so that he maketh fire come down from heaven on the earth in the sight of men, And deceiveth them that dwell on the earth by the means of those miracles which he had power to do in the sight of the beast; saying to them that dwell on the earth, that they should make an image to the beast, which had the wound by a sword, and did live. And he had power to give life unto the image of the beast, that the image of the beast should both speak, and cause that as many as would not worship the image of the beast should be killed." Revelation 13:13-15 (KJB)
In the early 'blog days' of NTEB, we did articles on robot technology, and it was amazing the level they had got it to by 2011, 2016, but here in 2021 these robots move with human-like mobility, with refined, complex movements and gestures in a way that is most unsettling when you first see it. When you add the AI components of Virtual and Augmented Reality to that, you see very quickly where all this is headed. But don't worry, the folks at Boston Dynamics assure us that, even though they look just like the robots in those scary movies, they could never actually revolt and take over. Whew! What a relief. So glad they said that could never happen. (rolling my eyes).
Boston Dynamics: Inside the workshop where robots of the future are being built
FROM CBS NEWS: They occasionally release videos on YouTube of their life-like machines spinning, somersaulting or sprinting, which are greeted with fascination and fear. We've been trying, without any luck, to get into Boston Dynamics' workshop for years, and a few weeks ago they finally agreed to let us in. After working out strict COVID protocols, we went to Massachusetts to see how they make robots do the unimaginable.
From the outside, Boston Dynamics headquarters looks pretty normal. Inside, however. it's anything but. If Willy Wonka made robots, his workshop might look something like this. There are robots in corridors, offices and kennels. They trot and dance and whirl and the 200-or-so human roboticists, who build and often break them, barely bat an eye.
That is Atlas, the most human-looking robot they've ever made.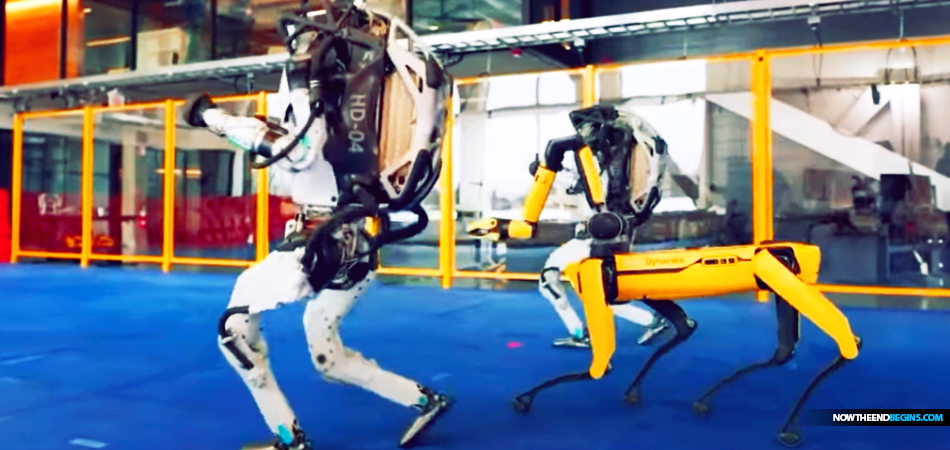 It's nearly 5 feet tall, 175 pounds, and is programmed to run, leap and spin like an automated acrobat. Marc Raibert, the founder and chairman of Boston Dynamics doesn't like to play favorites, but definitely has a soft spot for Atlas.
Marc Raibert: So here's a little bit of a jump.
Anderson Cooper: I mean, that's incredible. (LAUGH)
Atlas isn't doing all this on its own. Technician Bryan Hollingsworth is steering it with this remote control. But the robot's software allows it to make other key decisions autonomously.
Marc Raibert: So really the robot is
Anderson Cooper: That's incredible–
Marc Raibert: You know, doing all its own balance, all its own control. Bryan's just steering it, telling it what speed and direction. Its computers are– adjusting how the legs are placed and what forces it's applying–
Marc Raibert: In order to keep it– balanced.
Atlas balances with the help of sensors, as well as a gyroscope and three on-board computers. It was definitely built to be pushed around.
Marc Raibert: Good, push it a little bit more. It's just trying to keep its balance. Just like you will, if I push you. And you can push it in any direction, you can push it from the side. (LAUGH)
Making machines that can stay upright on their own and move through the world with the ease of an animal or human has been an obsession of Marc Raiberts' for 40 years.
Anderson Cooper: The space of time you've been working in is nothing compared to the time it's taken for animals and humans to develop.
Marc Raibert: Some people look at me and say, "Oh, Raibert, you've been stuck on this problem for 40 years." Animals are amazingly good, and people, at– at what they do. You know, we're so agile. We're so versatile. We really haven't achieved what humans can do yet. But I think– I think we can.
Raibert isn't making it easy for himself, he's given most of his robots legs.
Anderson Cooper: Why focus on, on legs? I would think wheels would be easier.
Marc Raibert: Yeah, wheels and tracks are great if you have a prepared surface like a road or even a dirt road. But people and animals can go anywhere on earth– using their legs. And, so, that, you know, that was the inspiration.
Some of the first contraptions he built in the early 1980s bounced around on what looked like pogo sticks. They appeared in this documentary when Raibert was a pioneering professor of robotics and computer science at Carnegie Mellon. He founded Boston Dynamics in 1992, and with CEO Robert Playter has been working for decades to perfect how robots move. READ MORE
Robots of the future at Boston Dynamics
Now The End Begins is your front line defense against the rising tide of darkness in the last Days before the Rapture of the Church
When you contribute to this fundraising effort, you are helping us to do what the Lord called us to do. The money you send in goes primarily to the overall daily operations of this site. When people ask for Bibles, we send them out at no charge. When people write in and say how much they would like gospel tracts but cannot afford them, we send them a box at no cost to them for either the tracts or the shipping, no matter where they are in the world. Even all the way to South Africa. We even restarted our weekly radio Bible study on Sunday nights again, thanks to your generous donations. All this is possible because YOU pray for us, YOU support us, and YOU give so we can continue growing.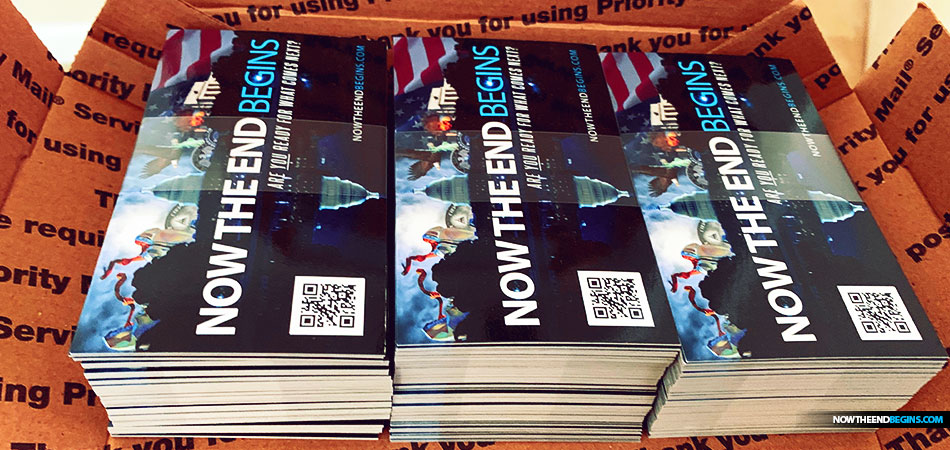 But whatever you do, don't do nothing. Time is short and we need your help right now. If every one of the 15,860+ people on our daily mailing list gave $4.50, we would reach our goal immediately. If every one of our 150,000+ followers on Facebook gave $1.00 each, we would reach 300% of our goal. The same goes for our 15,900 followers on Twitter. But sadly, many will not give, so we need the ones who can and who will give to be generous. As generous as possible.
"Looking for that blessed hope, and the glorious appearing of the great God and our Saviour Jesus Christ;" Titus 2:13 (KJV)
"Thank you very much!" – Geoffrey, editor-in-chief, NTEB
The post Boston Dynamics Finally Progresses To Point Where Their Robots Now Move And Act Like The Ones In Those Terrifying Dystopian Future Movies appeared first on Now The End Begins.
Source:
https://www.nowtheendbegins.com/boston-dynamics-robots-now-move-act-like-terrifying-dystopian-movies-of-future-robotics/
Before It's News®
is a community of individuals who report on what's going on around them, from all around the world.
Anyone can
join
.
Anyone can contribute.
Anyone can become informed about their world.
"United We Stand" Click Here To Create Your Personal Citizen Journalist Account Today, Be Sure To Invite Your Friends.