Pope Francis Commits Blasphemy Today By Tweeting Mary Is The 'Bridge To God', If You Believe That, You Will Join Him In A Burning Hell For All Eternity
Thursday, March 25, 2021 9:25
% of readers think this story is Fact. Add your two cents.

Only Jesus Christ
can save your soul, only Jesus Christ is the "bridge to God", which is exactly what He was doing on the cross at Calvary. Trust Him alone, not Mary.
The Roman Catholic pope who is the head of the world's largest counterfeit Christian organization tweeted today that Jesus Christ is not our bridge to God the Father, and not our only path to Heaven. This morning, at 5:31 AM, Rome time, Jorge Bergoglio announced that it is Mary who is our path to God, and if you believe that you will burn in Hell for all eternity because you will have lived and died without a Saviour for your sins.
"For thou shalt worship no other god: for the LORD, whose name is Jealous, is a jealous God:" Exodus 34:14 (KJB)
According to the bible, for those of you that believe the bible, we can learn a number of things about Mary. Mary had sin that needed a sacrifice to cover, Luke 2:24. Mary called Jesus her Saviour, Luke 1:47, only sinners need a Saviour, sinless people do not. If Mary was sinless then she lied about needing a Saviour, lying is a sin, you get the picture. Mary did not stay a virgin, she had other 6 children according to Mark 6:1-3, a point backed up by Psalm 69:8. Obviously the real Mary of the bible is a person virtually unknown to any Roman priest, bishop or pope.
You are a liar and a false prophet. Only Jesus is our bridge to God, no one else and certainly not Mary. Repent you wicked, wicked man. #JesusSaves #NowTheEndBegins https://t.co/I9qb95eHmB

— Now The End Begins (@NowTheEndBegins) March 25, 2021
The bible does not record any miracles performed by Mary, no accounts of her praying for anyone, and certainly no accounts of anyone seeking her help or guidance. The only time she ever told someone what to do was in John 2:1-5, and what she told them was "do whatever my Son tells you to do". Hmm. Yet somehow we are to believe that now in Heaven, Mary functions as the "bridge to God" and the path to Heaven for all of us down here on earth? That is one of the many lies of the Roman Catholic Church, invented in 1854 by Pope Pius IX.
Mary Worship Became Official In 1854 With Pope Pius IX
Pope Pius IX is best known for writing the Roman Catholic doctrine concerning the character and nature of Mary, called the Ineffabilis Deus. Pius made many "infallible" statements about Mary, not the least of which include that she was "born sinless", that she is seated in Heaven at the "right hand of Jesus", that she is to be the object of the affections of Catholics, and that she is to be prayed to for guidance, wisdom and for the fulfillment of all the "needs of the faithful". As if that wasn't enough, Pius went on to threaten anyone who dared disagree with these statements, saying that they would be kicked out the Catholic Church, would be considered as apostate, and that would face the full "penalties established by law" for refusing to worship Mary.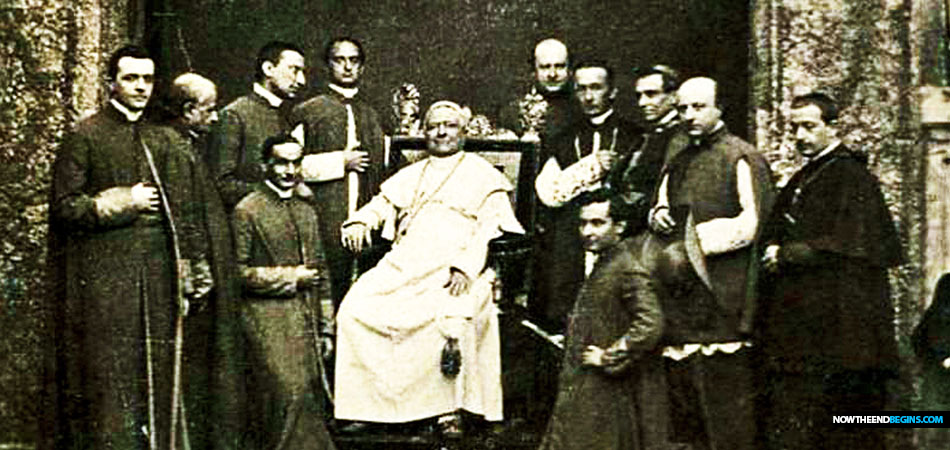 If you're a Roman Catholic, listen to me and listen well, your eternity depends on it. I was a Roman Catholic for nearly 30 years, and like you, I was trained to pray to the "virgin Mary", to "venerate" her, but you know as well as I do that Catholics worship Mary. That is idolatry, the bible forbids and condemns it, and Mary herself would beg you not to do it.
"Be it known unto you all, and to all the people of Israel, that by the name of Jesus Christ of Nazareth, whom ye crucified, whom God raised from the dead, even by him doth this man stand here before you whole. This is the stone which was set at nought of you builders, which is become the head of the corner. Neither is there salvation in any other: for there is none other name under heaven given among men, whereby we must be saved." Acts 4:10-12 (KJB)
Only Jesus Christ can save your soul, only Jesus Christ is the "bridge to God", which is exactly what He was doing on the cross at Calvary. Jesus on the cross holds on hand with God the Father, and reaches out the other nail-pierced hand to you, and Jesus and Him alone is your bridge. Pope Francis is a liar, don't believe a word that comes out of his mouth. Pope Francis is heading to Hell like a bullet, for the love of God, please don't join him there.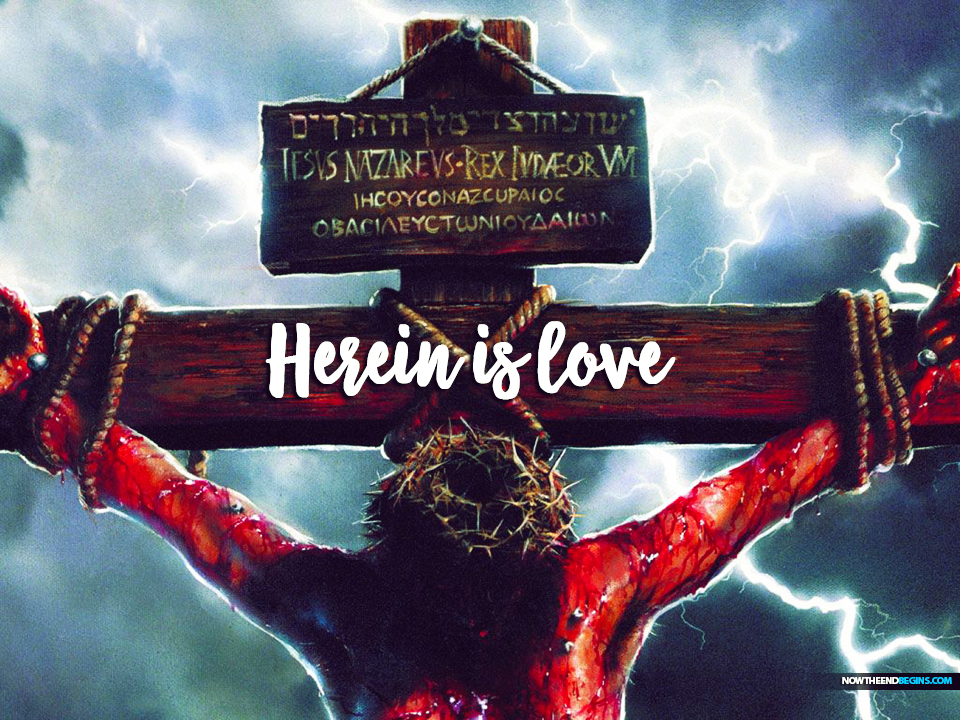 Now The End Begins is your front line defense against the rising tide of darkness in the last Days before the Rapture of the Church
When you contribute to this fundraising effort, you are helping us to do what the Lord called us to do. The money you send in goes primarily to the overall daily operations of this site. When people ask for Bibles, we send them out at no charge. When people write in and say how much they would like gospel tracts but cannot afford them, we send them a box at no cost to them for either the tracts or the shipping, no matter where they are in the world. Even all the way to South Africa. We even restarted our weekly radio Bible study on Sunday nights again, thanks to your generous donations. All this is possible because YOU pray for us, YOU support us, and YOU give so we can continue growing.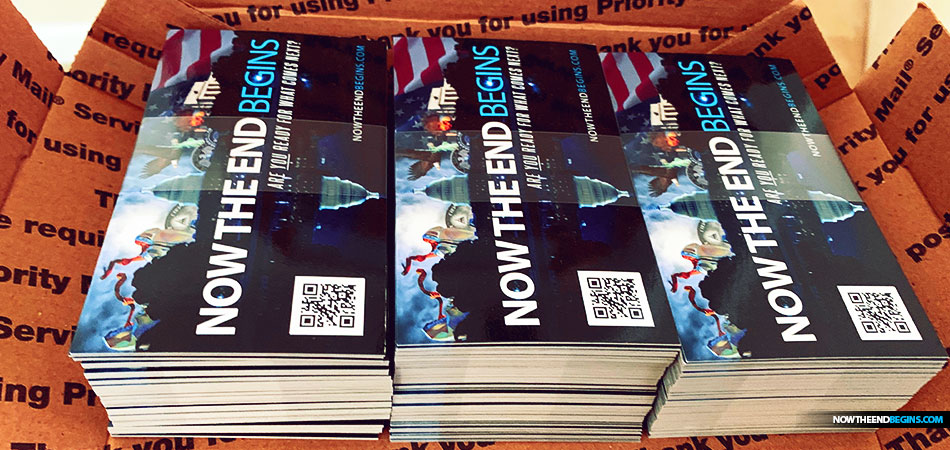 But whatever you do, don't do nothing. Time is short and we need your help right now. If every one of the 15,860+ people on our daily mailing list gave $4.50, we would reach our goal immediately. If every one of our 150,000+ followers on Facebook gave $1.00 each, we would reach 300% of our goal. The same goes for our 15,900 followers on Twitter. But sadly, many will not give, so we need the ones who can and who will give to be generous. As generous as possible.
"Looking for that blessed hope, and the glorious appearing of the great God and our Saviour Jesus Christ;" Titus 2:13 (KJV)
"Thank you very much!" – Geoffrey, editor-in-chief, NTEB
The post Pope Francis Commits Blasphemy Today By Tweeting Mary Is The 'Bridge To God', If You Believe That, You Will Join Him In A Burning Hell For All Eternity appeared first on Now The End Begins.
Source:
https://www.nowtheendbegins.com/pope-francis-commits-blasphemy-tweeting-mary-is-bridge-to-god-not-jesus-christ/
Before It's News®
is a community of individuals who report on what's going on around them, from all around the world.
Anyone can
join
.
Anyone can contribute.
Anyone can become informed about their world.
"United We Stand" Click Here To Create Your Personal Citizen Journalist Account Today, Be Sure To Invite Your Friends.