Iran Has Quietly Been Enriching Uranium Stockpiles And Now Has Enough To Produce Three Full-Scale Atomic Weapons To Launch Against Israel
Thursday, May 25, 2023 8:57
% of readers think this story is Fact. Add your two cents.

There is a growing sense in Israel that Jerusalem is quickly running out of time to prevent Iran from becoming a regional nuclear power.
It has been a little while since we last did an article on anything going on in the terror state of Iran, there really has been that much interesting news coming out of that area. But just as it's always dangerous when a little kid suddenly 'gets quiet', Iran has been quietly going into an uranium enriching frenzy. Right now they have 193 pounds of U-235 enriched to 60 percent, or enough mass to produce three full-scale atomic weapons. And it doesn't stop there.
"Fear thou not, O Jacob my servant, saith the LORD: for I am with thee; for I will make a full end of all the nations whither I have driven thee: but I will not make a full end of thee, but correct thee in measure; yet will I not leave thee wholly unpunished." Jeremiah 46:28 (KJB)
Israel is rapidly coming up upon two realities, one they're aware of and the other they are not. The first is the fact that, at some point, military action will be necessary to stop the Iranian nuclear ambitions, just as it was back in 1981 when Israel launched Operation Babylon to destroy Iraq's nuclear program. The other is the time of Jacob's trouble, warned of by nearly all the prophets, and will start in the immediate aftermath of the Pretribulation Rapture of the Church.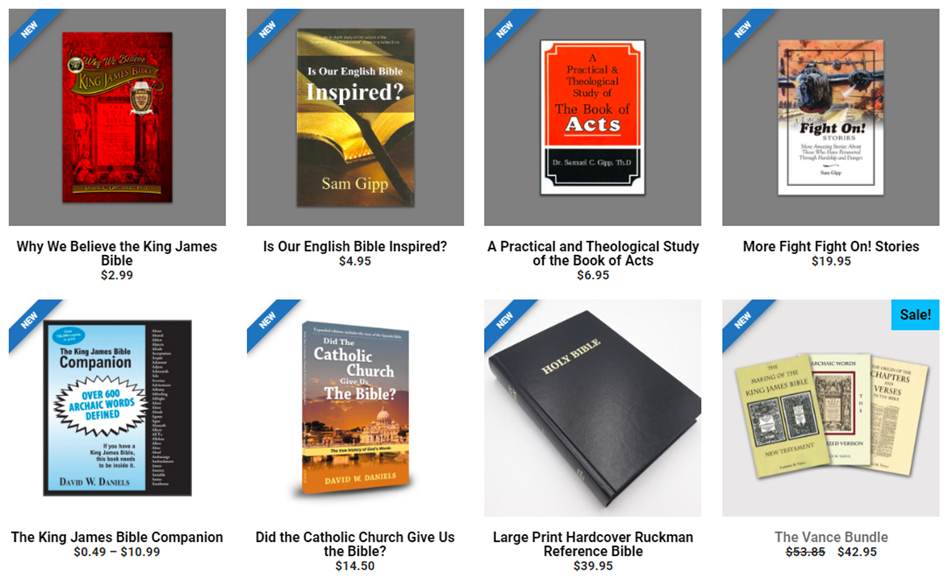 Is Iran unlocking the gates to Armageddon?
FROM THE HILL: According to a February 2023 official International Atomic Energy Agency (IAEA) report to the United Nations Security Council, Iran has portentously amassed a stockpile of 193 pounds of U-235 enriched to 60 percent, or enough mass to produce three full-scale atomic weapons. It has also, alarmingly, demonstrated a menacing capacity to enrich U-235 particles to 83.7 percent. Equally disconcerting was "two cascades of IR-6 centrifuges at Iran's Fordo facility" were "configured" to facilitate reaching a weaponized grade of 90 percent.
Iran clearly knows now how to unlock the doors to a nuclear Armageddon. There is a growing sense in Israel that Jerusalem is quickly running out of time to prevent Iran from becoming a regional nuclear power. Moreover, it is highly likely that, as part of Tehran's partnership to supply Russian President Vladimir Putin with drones for use in Ukraine, Moscow is helping Iran overcome the last of several remaining technical obstacles to producing, weaponizing, delivering and detonating a nuclear bomb.
"Particles" are not the same as highly enriched uranium. However, like a dying canary in a coal mine, their enrichment is an unmistakable signal to the Israeli Defense Force that the endgame is fast approaching a now-or-never reckoning. Acting will not be easy, nor is decisive success a given. Many of Iran's nuclear sites are as far as 1,500 miles east of Tel Aviv, including Iran's purported atomic test site in the Lutz Desert.
In 1981, Israel launched Operation Babylon, which successfully destroyed Saddam Hussein's Osirak nuclear facility then under construction. That required a single 2,000-mile aerial trip. Now, in direct contrast, there are at least seven major known Iranian nuclear sites spanning the country, including Bushehr, which is being built in partnership with Russia, the Natanz Enrichment Plant, and the Isfahan Nuclear Fuel Research and Production Center. Beyond doubt, there are other critical facilities that would have to be struck by the Israeli Air Force to sufficiently degrade Iran's capacity to build and launch nuclear weapons.
Jerusalem, since early 2021, has increasingly publicly signaled to Tehran a willingness and readiness to do just that. Then-Lt. Gen. Aviv Kohavi, the Israeli Defense Force's Army Chief of Staff, openly declared that Israel had "dramatically accelerated" funding and plans for an attack on Iran's nuclear installations, enrichment sites and research centers. Subsequently, in a highly unusual move for the normally secretive Israeli government when it comes to the nation's military capabilities, Jerusalem leaked in August 2022 that its stealth F-35 fighter bombers had "repeatedly" and successfully "penetrated Iranian airspace."
Washington, hesitatingly, is trying to help Jerusalem ratchet up the pressure on Tehran, agreeing to the "massive joint military exercise in Israel" earlier in January codenamed Juniper Oak 23.2. More than 6,000 U.S. soldiers joined 1,100 IDF forces in maneuvers involving 142 coalition aircraft. However, despite the overt threats to U.S. national security interests in the Middle East and elsewhere a nuclear armed Iran would pose, the Biden administration is seemingly still mired in the false promise of continued diplomacy with Iran.
National Security Advisor Jake Sullivan's has repeatedly tried to revive the Obama administration's Joint Comprehensive Plan of Action of October 2015, which President Donald Trump to terminated three years later in May 2018. But in spite of Sullivan's efforts, Iran has only obfuscated and used the intervening time lost to negotiations to continue its nuclear program unbated. Sullivan has rather naively viewed diplomacy as an end to a means, but Iran's Supreme Leader Ali Khamenei sees it as a means to ending Israel's window of opportunity to stop Tehran from going nuclear. READ MORE
Iran nuclear site deep underground challenges West
Now The End Begins is your front line defense against the rising tide of darkness in the last Days before the Rapture of the Church
Please continue to pray for us, and for wisdom for me especially, as we continue taking steps to print the NTEB branded King James Bible for our free Bible and Bibles Behind Bars program. It is exciting and intimidating at the same time. If the Lord has prospered your financially, we ask you to donate to help us continue to send out free Bibles at this level, and even higher than we are at the moment. It takes a lot of prayer, and a lot of resources to do all this. Praise the Lord we are doing it, all of us together, labouring in the Lord's harvest field. TO THE FIGHT!!!
When you contribute to this fundraising effort, you are helping us to do what the Lord called us to do. The money you send in goes primarily to the overall daily operations of this site. When people ask for Bibles, we send them out at no charge. When people write in and say how much they would like gospel tracts but cannot afford them, we send them a box at no cost to them for either the tracts or the shipping, no matter where they are in the world. We have a Gospel Billboard program. We are now broadcasting Bible studies, Podcasts and a Sunday Service 5 times a week, thanks to your generous donations. All this is possible because YOU pray for us, YOU support us, and YOU give so we can continue growing.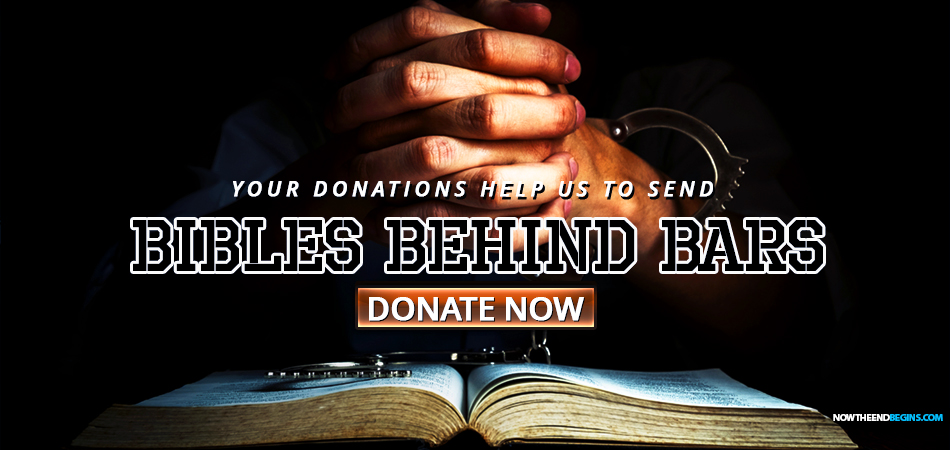 But whatever you do, don't do nothing. Time is short and we need your help right now. The Lord has given us an open door with a tremendous 'course' for us to fulfill that will create an excellent experience at the Judgement Seat of Christ. Please pray for our efforts, and if the Lord leads you to donate, be as generous as possible. The war is REAL, the battle HOT and the time is SHORT…TO THE FIGHT!!!
"Looking for that blessed hope, and the glorious appearing of the great God and our Saviour Jesus Christ;" Titus 2:13 (KJB)
"Thank you very much!" – Geoffrey, editor-in-chief, NTEB
The post Iran Has Quietly Been Enriching Uranium Stockpiles And Now Has Enough To Produce Three Full-Scale Atomic Weapons To Launch Against Israel appeared first on Now The End Begins.
Source:
https://www.nowtheendbegins.com/iran-nuclear-uranium-enrichment-brings-israel-closer-to-a-nuclear-armageddon/
Before It's News®
is a community of individuals who report on what's going on around them, from all around the world.
Anyone can
join
.
Anyone can contribute.
Anyone can become informed about their world.
"United We Stand" Click Here To Create Your Personal Citizen Journalist Account Today, Be Sure To Invite Your Friends.