5 Tips for Bigger Arms 
Tuesday, June 9, 2020 12:36
% of readers think this story is Fact. Add your two cents.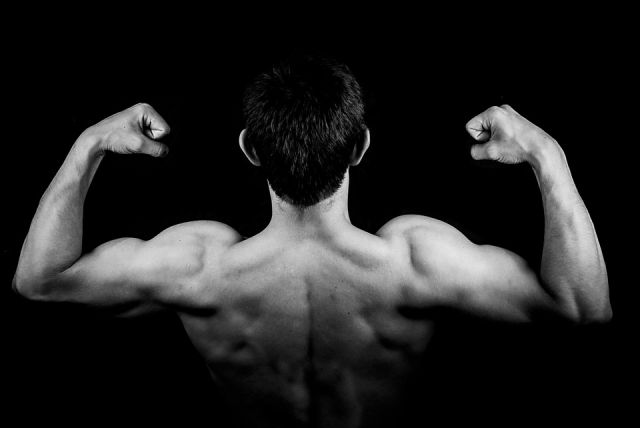 5 Tips for Bigger Arms
Getting big arms never happens overnight. Jacked arms require a lot of hard work, but the results are worth it. In order to gain muscle on your biceps and triceps, users need a solid workout regimen, plus an effective diet plan to support muscle growth.
If you are desperate to add inches to your arms, here are some tips you can follow that will considerably speed up your progress.
Ensure You Are Performing Adequate Volume
The first step for getting bigger arms is ensuring that you are performing enough volume and time under tension. This is important as it has been scientifically proven that increased training volume enhances muscle growth (before the point of overtraining).
According to the bodybuilding expert,
Erny Peibst
increasing the number of sets per week for arms can yield bigger muscle gains. He went through an exceptional transformation by training his arms daily for several hours.
Although you may not be able to perform arm workouts for several hours each day, the principle of time under tension still applies; thus set an amount of time that you would like to train arms each week.
Many are afraid of overtraining by hitting a muscle group more than once per week, but in reality it takes a lot more than this in order to become exhausted to the point where you need a lengthy rest from exercise.
Here are some ways you can maximize arm growth;
• Including additional sets each week
• Building up a workout regime that focuses on your triceps and biceps
• Rest well (eating enough calories and getting enough sleep – 7+ hours per night.
Hitting your arms three times per week should be the minimum in order to see increased muscle gains, without greatly increasing the chances of overtraining. Instead of burning out you will find your body adapting to extra stimulus and thus improving your recovery time.
Consume a High Biological Value Protein-Rich Diet
To support the needs of growing muscles, you need to supply it with a high biological value protein-rich diet. Ideally, you should be consuming between 1.4-2 g per kg of your body weight. This is important to support anabolism. Protein sources serve as a direct supply of amino acids to the muscle cells. For bigger arms, you need to ensure you are in a calorie surplus. Protein is also necessary for muscle recovery and preventing fatigue caused by intense workouts. Look for biologically high protein sources that help you achieve your daily intake. Some examples include: eggs, milk, chicken, cheese and fish.
Include Blood Flow Restriction Training
Blood flow restriction training is a great way to achieve bigger arms. This works by restricting blood flow to certain parts and pooling it in the required area. This technique stimulates the development of your fast-twitch muscle fibers that ultimately produces significant growth. It is also a great way to allow your joints to recover while increasing the size of your arms. For this, you will need snug wraps that are tight, causing an uncomfortable feeling (not one that is painful).
Train Your Arms From All Angles
To get bigger arms, it's essential to train them from all angles. A well-planned workout for arms should focus on training your biceps and triceps with various movements.
Chin pull-ups, high cable pulleys, and overhead extensions work best for training your arms. Some recommendations by bodybuilding expert Erny Peibst include — incline dumbbell curls, bodyweight tricep dips, barbell curls, pulley curls, and bar french presses.
Use the Correct Technique and Form
The biggest tip for growing bigger arms is using the correct technique. Lift slowly in a controlled, focussed manner. Start with fewer repetitions and gradually increase the rep count weekly. Using the proper technique is crucial to avoid muscle fatigue and injury. Maintain an ideal posture and lift the weights correctly. When compromising form by lifting heavy weights, you are increasing the chances of getting injured and missing crucial time in the gym.
To get big arms, you need to perform the correct exercises, for the correct amount of time; with the correct diet. Even when you do all three, it can take several weeks in order to see significant results – thus it's important to stay patien. I hope using these tips can help you with your journey to achieve bigger and stronger arms.
Before It's News®
is a community of individuals who report on what's going on around them, from all around the world.
Anyone can
join
.
Anyone can contribute.
Anyone can become informed about their world.
"United We Stand" Click Here To Create Your Personal Citizen Journalist Account Today, Be Sure To Invite Your Friends.