Potential Treatment for Fibromyalgia, Gastroenteritis, Influenza, Herpes, Diabetes....
Thursday, July 9, 2020 14:51
% of readers think this story is Fact. Add your two cents.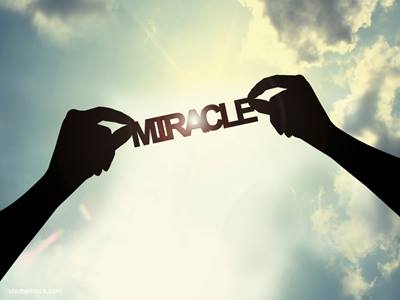 Proverbs 17:22
"A cheerful heart is good medicine, but a crushed spirit dries up the bones."
Dietary supplements are poised to generate over USD 100 million for the humic acid market in 2024 owing to rising trend towards body fitness and Medicinal benefits of the humic acid will further augment the industry growth.
Humic and Fulvic Acid are soil-derived compounds that are rich sources of enzymes, antioxidants, amino acids, natural antibiotics, natural fungicides, natural anti-virals and superoxide disumatase, just to name a few!
Additionally, polymeric compounds found in Humic and Fulvic acids works to disrupt viral binding to host cells, preventing spread of the virus.
The NIH studied humic acid's virus-fighting properties for viral diseases such as gastroenteritis, influenza, herpes, Diabetes, chicken pox, mononucleosis and hemorrhaging fevers caused by the Ebola and Hanta viruses.
Results showed that humic acid, when consumed before the virus invaded the body, was effective in presenting disease. Tests performed against multiple virus types further confirmed humic acids broad anti-viral properties.
Toxicity tests showed that humic acid bound itself to human cells but was not itself toxic, nor did it inhibit or interfere with cell development or reproduction.
Viral attachment to host cells is a specific interaction between viral surface proteins and host cell surface receptors and is a critical step for most viral entry into cells. Thus, blocking the interaction between viral particles and host cells is an important task being seriously considered in development of broad-spectrum antiviral agents to control viral infection, such as IFV and HIV-1.
Diseases associated with chronic inflammation such as diabetes, cardiovascular disease, Diabetes, and colitis have been increasing.
For example, the number of people living with diabetes in Canada in 2015 was 3.4 million and is predicted to reach 5 million by 2025 [1]. Millions of dollars have been poured into the development of drugs to treat these diseases with little success [2].
Thus, it is time to explore new avenues in treating and preventing chronic inflammatory diseases.
Natural health products (NHPs) may provide a promising route in this quest for alternatives.
First, they require little to no development, and second, they are often accompanied by a history rich in traditional medicine [3].
Fulvic acid (FvA) is a publically available NHP that combines those two facts and may provide promising outcomes for chronic inflammatory diseases.
As far as Fibromyalgia treatment options go, there's one that I highly recommend: Fulvic Acid. Fulvic acid is a humic extract.
Humic is the major organic constituents of soil [humus] which is produced by biodegradation of dead organic matter. Fulvic acid is mineral complex found in rich organic humus soil and also certain ancient plant deposits.
Many medical studies show that humic substances, especially fulvic acid, have the power to protect against cancer as well as other viruses, bacterial infections and more.
Some studies have even shown reversal of cancers, tumors and viruses using special humic substance therapies.
There have been many recent findings that Fibromyalgia symptoms may be caused by an underlying active virus or other infection. If one's immune system is in some way compromised or in a weakened state and is unable to keep these viruses dormant, one may experience extreme fatigue, muscle pain and other symptoms.
Thus I feel that Fulvic acid is a valid and important part of the Fibromyalgia treatment. It is loaded with minerals and nutrients that have been proven in studies to help strengthen the immune system and aid the body in dealing with viruses and other types of infections.
As a Fibromyalgia treatment I take 1 ounce of fulvic acid daily. It is easy to take in liquid form with a very mild taste. I pour 1 ounce into a small glass each day and take a sip or two three times a day. You don't have to do it that way, you can put it in a shot glass and down it at once. It's probably easier to do this way.
Hospital patients with skin ulcers had 92.2% success rate when treated with fulvic acid and humic extract baths.
Yuan, Shenyuan; Fulvic Acid, 4 1988; in Application of Fulvic acid and its derivatives in the fields ofagriculture and medicine; First Edition: June 1993 Medical doctors in Europe, China, and even the United States, have discovered that clinical bath treatments using specially prepared humic and fulvic extracts have unparalleled healing power with many serious diseases.
Patients with severe rheumatoid arthritis and other bone, joint, tendon, and muscle autoimmune disorders, exhibit healing effects that are unrivaled. Often after a few weeks of daily bath sessions, patients are significantly relieved of pain and inflammation, and are restored to health.
Medical test results indicate that humic extracts enhance the human immune system, which results in the cure of viral diseases. Jingrong Chen et al, jiangxi humic acid, 2 (1984) Literally hundreds of well documented clinical studies exist from hospitals, medical schools, and doctors from around the world. Internal use of fulvic acid also works well for many of these same conditions including the various rheumatoid and autoimmune disorders.
Bath treatments, or lengthy periods of moist localized saturation, are extremely potent therapies for many conditions. Such treatments are remarkable effective.
THIS ONE PRODUCT WILL CHANGE YOUR MIND ABOUT SUPPLEMENTS FOREVER!
BioAvailable Minerals for Deep Sleep, More Energy, Better Skin, Thicker Hair!
OUR HUMIC FULVIC MINERAL COMPLEX IS ABOVE THE REST
Liquid Trace Mineral Complex is
Vortex Processed and Oxygenated to increase molecular O2 bonds for Cellular Oxygenation

100% Plant Based and Organically Sourced

Free from Modern Pollutants, GMOs, Toxins, Chemicals and Heavy Metals

High in Electrolytes, Ionic Minerals, Amino Acids and Trace Vitamins

Always Alkaline to 9.5PH

ISO/IEC Certified Lab Tested for Purity by HPTA Industry Standard Tests.

Sourced From Trusted, Protected Deposits in the USA!
No questionable material from overseas of unknown provenance and purity! MADE in USA!
Water Extracted, Raw and Never Heated

Fully Bio-Available MicroNutrients including Bio-Flavinoids and Polyphenols

Highly Conductive with High Volumes of Electrons
Order Yours Today Click Here!
"But I will restore you to health and heal your wounds,' declares the LORD" ~ Jeremiah 30:17
Before It's News®
is a community of individuals who report on what's going on around them, from all around the world.
Anyone can
join
.
Anyone can contribute.
Anyone can become informed about their world.
"United We Stand" Click Here To Create Your Personal Citizen Journalist Account Today, Be Sure To Invite Your Friends.