What Improvements Can HGH Deficiency Testing Bring to You?
Thursday, August 13, 2020 20:33
% of readers think this story is Fact. Add your two cents.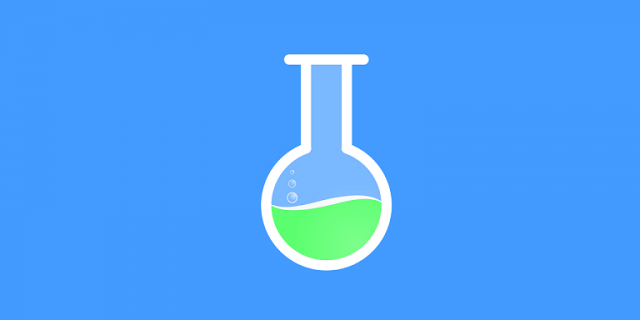 If you're over the age of 30 and haven't been feeling like yourself lately, it could be a sign of a growth hormone deficiency. For those who are not familiar with growth hormones, also commonly referred to as human growth hormones (HGH), they are peptide hormones produced by the pituitary gland.
And they play a critical role in several functions in the human body, such as stimulating growth, cell reproduction, and cell regeneration. Additionally, HGH plays an important role in regulating body composition, fluid levels, and bone and muscle growth. Of course, it doesn't end there as these hormones also regulate sugar and fat metabolism and heart function. Although adequate HGH levels are essential during childhood, they are still needed in adulthood. Unfortunately, as we get older, the pituitary gland produces less of this much-needed hormone.
Common Signs of Growth Hormone Deficiency in Adults
When the pituitary gland produces enough human growth hormones, the human body functions like a well-oiled machine. However, when most individuals develop a human growth hormone deficiency, they will find themselves having to contend with a myriad of unpleasant symptoms. According to an article published by
EndocrineWeb
, a trusted online resource for information related to endocrine disorders, some of the more common symptoms associated with growth hormone deficiency in adults include the following:
• Feelings of anxiety and depression
• Cardiovascular problems
• Reduced bone density, muscle mass, and strength
• Sensitivity to hot and cold temperatures
What You Should Know About Human Growth Hormone Deficiency Testing
It is important to note that low growth hormone levels are not uncommon among adults in their 30s and 40s. What's more, production can take an even sharper decline when most adults are age 60 and over. And when these hormone levels get too low, many will find themselves coming face to face with one or more of the symptoms detailed in this article. That said, this would be an ideal time for those who believe they are struggling with low GH levels to schedule an appointment with an endocrinologist who can perform a series of tests to determine the root cause of their symptoms.
From there, the physician can then recommend a treatment that can alleviate the patient's symptoms. In some cases, this might come down to prescribing a medication to combat symptoms brought on by a health problem not correlated with low human growth hormone production at all. In other cases, the physician may recommend growth hormone replacement therapy if the patient's GH levels are, in fact, too low.
These treatments can go a long way toward normalizing low GH levels and providing relief from the associated symptoms. According to an article published by the National Institutes of Health, some of the tests used in diagnosing low GH production in adults include the following:
GH serum test
– This type of HGH deficiency testing involves drawing the patient's blood and then sending the sample to a laboratory to have the GH levels in the blood analyzed.
Insulin-like growth factor-1 test
– Also known as an IGF-1 test, an insulin-like growth factor-1 test may be administered alongside a GH serum test. In short, if a patient has a GH deficiency, the test will reflect lower-than-normal IGF-1 levels. If that is the case, the physician will likely move forward with additional testing before rendering a final diagnosis.
GH stimulation test –
If both the IGF-1 and GH serum tests point to a possible human growth hormone deficiency, most physicians will then order a GH stimulation test, which will entail taking an initial blood sample. From there, the patient is given medication that triggers a spike in GH production. At various intervals, the physician will take additional blood samples before sending them all to a laboratory. There, they are each analyzed by a technician who will determine whether or not they connote a growth hormone deficiency.
What Improvements Can HGH Deficiency Testing Bring to You?
If you suspect that your GH levels are low, undergoing one or more of the deficiency tests detailed in this article is worth considering. That way, if you are, in fact, deficient, you can then get started on GH replacement therapy, which can normalize low GH levels and while also providing symptom relief in the process.
As
medzone.clinic
reports, several studies have found that many individuals have reported an increase in libido, bone density, and energy levels within weeks of starting GH replacement therapy that included the use of one of the following injectable medications:
Low GH levels, whether as a byproduct of aging, injury, or disease, can trigger an array of unpleasant symptoms that can make life miserable. But all hope is not lost; undergoing deficiency testing and starting GH replacement therapy, if needed, can improve your life in more ways than one.
Before It's News®
is a community of individuals who report on what's going on around them, from all around the world.
Anyone can
join
.
Anyone can contribute.
Anyone can become informed about their world.
"United We Stand" Click Here To Create Your Personal Citizen Journalist Account Today, Be Sure To Invite Your Friends.