Destroyed! ABC Facebook Page Flooded w/Stories of Loved-Ones Killed by the Vaccine!
Tuesday, October 12, 2021 22:16
% of readers think this story is Fact. Add your two cents.

ABC News facebook page requested people to comment if they lost unvaccinated loved ones to COVID-19, what they got instead is a flood of Truth about people who have all lost loved ones to the vaxxcine…
Why is this happening and who is responsible?
How much longer can this charade continue before the people say enough is enough?
People are organizing and sharing their stories about their experience with the vaxxines, soon they will be organizing to hold those people who are responsible for this crime against humanity, accountable!
ABC Facebook comments below.
Romans 1:25 "Who changed the truth of God into a lie, and worshipped and served the creature more than the Creator, who is blessed for ever. Amen."
high impact Flix and more! DESTROYED! ABC Facebook Page FLOODED w/ Stories of Loved-Ones Killed by the VACCINE!
Typical of many of the responses, one woman wrote poignantly:
Another grieving daughter posted:
Another:
Another responded:
A would-have-been grandmother reported:
Another had multiple stories to report, and communicated the overwhelming disillusionment with the corporate media overwhelming voiced by posters.
Reports of heart attacks and strokes abound:
Stories of non-lethal injuries also abound:
Representative of many who complained of contracting Covid after the vaccine, one woman reported her own experience of the vaccinated spreading the disease to the unvaccinated:
A registered nurse offered her perspective in response to Libertarian Vice Presidential Candidate Spike Cohen who had chimed in with a wry and highly "liked" comment:
Surprisingly absent are reports of those who died after refusing the vaccine. Instead, the following post can be described as typical:
WorldTribune staff lacked the time to read all 39,000 responses (as of mid-day Sept. 13) before going to press, but there is clearly a treasure trove of valuable information here that merits sifting. Until then, one observer summed up the overwhelming sentiment of the responses and ABC's failure to attract stories of the dead unvaccinated:
Annette Cohen
I succumbed to the intense societal pressure, as well as additional pressure from one of my sisters, to get the covid vax. After I got the second dose of the Pfizer injection (on April 19, 2021) I became extremely sick with numerous severe symptoms, including cardiac abnormalities such as tachycardia, arrythmias, dizziness, light-headedness, orthostatic hypotension, tachycardia, angina pectoris, etc.; neurological symptoms such as persistent, constant tinnitus, spaciness, "brain fog," (extreme difficulty concentrating), loss of short-, medium-, and long-term memory capabilities, visual disturbances; muscle pain, extreme weakness and fatigue; back pain and stiffness; persistently sore and swollen neck glands; an indescribably sore, swollen, painful throat, pain in my inner ears, Eustachian tubes, and all the associated naso-pharyngeal tissues; fever; and numerous other symptoms, including excruciating pain and disability in my vaccinated (right) arm, extending down to my wrist and hand and up into my neck and shoulder joint, even to my rib cage.
None of these symptoms has gone away in the five months since I got vaxed. During the earliest four weeks of my post-vax ordeal I spoke twice with my Kaiser doctor, (in-person doctor's visits were non-existent at that time) and she told me she absolutely believed all my symptoms were due to the vaccine, and that I must never get any more vaccines, of any kind, for any reason. She told me she put that directive in my medical record, for which I am grateful, though after what I have suffered as a result of the Pfizer injections, I'd never even dream of accepting any more vaccines, for any reason, regardless of whether or not she had written that in my medical record!
My doctor also told me that Kaiser was completely overwhelmed with patients who were in the hospital suffering serious adverse effects from the covid vaccines. Other Kaiser health care workers (nurses, phlebotomists, etc.) told me the same thing. They know for a fact that the covid vaccines are extremely dangerous because they see the enormous number of covid vaccine injuries every single day. They are not "hesitant" to be injected with the covid poison! They are ADAMANT that they will not allow themselves to be poisoned, like those of us who allowed ourselves to believe the government propaganda about how the vaccines are "safe and effective."
Related Articles:
NEW: The Anti-Aging Phenomenon - Full Article.
COVID-19 & COVID-19 Shot Therapy – They Don't Want You to Find – Full Article
Advanced Study Reveals Improved Liver Function And Reduce Oxidative Stress In Patients With Chronic Hepatitis B.
Hydrogen Water & Ionized Water w/Silver Particles, Research for You Immune System – 2021 the Year of Alternative Medicine.
Diabetes Improvements Worth Knowing. The Information Contained In This Article Can Help You Improve Your Quality Of Life!
Try HNEX Today By Clicking Here!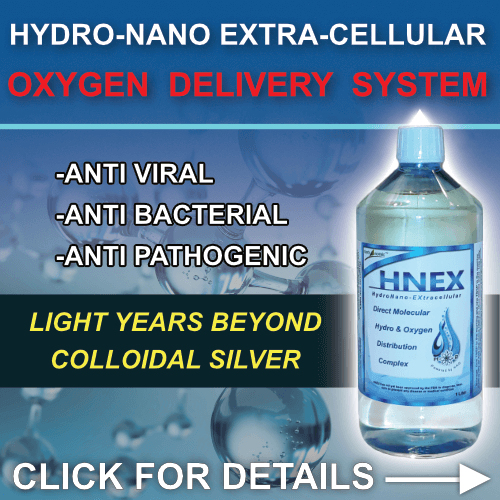 Before It's News®
is a community of individuals who report on what's going on around them, from all around the world.
Anyone can
join
.
Anyone can contribute.
Anyone can become informed about their world.
"United We Stand" Click Here To Create Your Personal Citizen Journalist Account Today, Be Sure To Invite Your Friends.