Tips & Tricks to Keeping Your Mind & Body Sharp in Retirement
Wednesday, May 11, 2022 4:38
% of readers think this story is Fact. Add your two cents.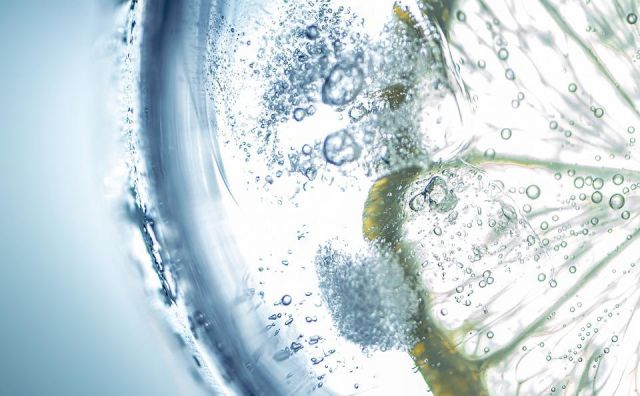 It seems like everyone should look forward to retirement one day—that era when getting up early and/or commuting to work is a thing of the past, struggles with climbing the corporate ladder and worrying about whether you make enough for your position are no longer your concerns, and you don't need to fret about the stress of your job position anymore. Retirement seems like a glorious time to relax, set your priorities right, spend time with loved ones, learn those skills and read those books you never seem to have time for, and maybe even travel around the world with your endless "vacation time."
While retirement seems like a dream many people should be eagerly looking forward to, oddly enough, that isn't quite the reality. Career advice website Zety surveyed over 800 Americans to discover that many people aren't just not looking forward to retirement—they're terrified of it. Forty percent of people are more afraid of one day retiring than they are of dying, while 47 percent fear it more than their concern over experiencing bad health. Interestingly, men fear retirement even more than women, at 44 percent versus 36 percent respectively.
Why is retirement so frightening? The reasons vary, but 71 percent of people admit their fears about retirement are centered around not staying mentally occupied, while 64 percent are concerned about not getting enough physical movement. Humans associate pride and their sense of self with their thought processes and their activities, so it makes sense that keeping active minds and bodies would be a major worry. We asked successful business leaders and professionals to share their advice on how you can keep your mind and body sharp while in retirement so that chapter of your life is enjoyable rather than a burden. Keep reading for their best tips.
Volunteer Your Skills
"If you've retired, firstly, congratulations! Reaching retirement is an achievement that should be celebrated; getting to retire means you worked hard for a major portion of your life, learned valuable skills along the way, and hold significant life experience that others can benefit from. Secondly, going along with retirement being an honor, this time should be an incredibly pleasant, relaxing, and time-of-growth life stage for you. However, we are creatures of habit, and after a lifetime spent focused on furthering your professional skills, the practice of performing in this way might be something you miss. With all those years of experience you carry, there's no reason you shouldn't give back your knowledge and abilities. Volunteering is a great way to stay sharp, keep purpose infused into your life, bring routine and structure to your days, and use your skills for good," says Rachel Jones, Head of PR of Hope Health.
Get Enough Proper Sleep
"There's a popular misconception that retired people do nothing but sleep and lay on the couch watching television—this is exactly what the stereotype of the 'couch potato' refers to. However, while some people do spend a significant amount of their time in retirement resting and napping for various reasons, the misconception is fairly damaging for the way it casts retired people in a poor light (leading to people's anxiety over retirement) and for the way it doesn't represent the whole truth. Many older adults and retirees find that they have difficulty maintaining a regular sleep routine, perhaps because of such a shift in their daytime habits and schedule. Sleep doesn't come easy to many retired people, and even if it does, that isn't a guarantee they'll experience healthy sleep patterns. Once you are 60 and older, your susceptibility towards insomnia and other sleep related conditions increases.
"Make sure you aren't one of the many who struggle with sleep. You can do your part in creating healthy habits by watching your caffeine intake in the late afternoon and evening, getting exercise during the day (to tire yourself out), relaxing into your night with downtime before bed (make sure to avoid screens), and stopping your snacking a few hours before bed (for better digestion and less discomfort). When you get a solid night of sleep each evening, you have more mental clarity, increased energy, and better moods, in addition to other benefits," says Phillip Montalvo, Director of Marketing of Azuna.
Be Imaginative
"The older we get, the less we use our imaginations generally. But there is so much advantage to staying creative! Children are constantly creating stories and living in a world of their own making, but adults rarely maintain this form of escapism, and the older we get, the less we remember to use our imaginations. Retirement is your chance to use your time in creative ways, so remember to activate the inventive side of your brain. Get involved in art, read books, go on adventures, write things down, listen to and participate in music, do anything that inspires your creative side," says Brandon Sunny, CEO of Royal Moon.
Eat Well to Fuel Your Body
"One of the best ways to show love to your body is by feeding it nutritious ingredients that give fuel. Retirement can become a time of making new habits, but make sure they are good ones. For instance, if healthy eating was previously part of your routine, don't let yourself fall into the temptation of living off sweets or processed food as a result of no longer following the same routine. However, if you found yourself too busy to prepare nutritious meals or shop for healthy ingredients while you were working, retirement can be your time to implement a wise change," says Michael Hennessy, Founder and CEO of Diathrive.
Keep Learning New Things
"While we may not realize it during the part of life where we experience it every day, the knowledge that we'll keep growing, learning, and accelerating forwards motivates us to get up each morning. When you're waking each day and heading to work (no matter if it's remote or in-person), you know your role will challenge and inspire you in some way. It's for exactly this reason that people who face boredom and exhaustion in their jobs often feel uninspired and bogged down in the other areas of their life too. To be human is to constantly be learning new things and improving on what you know. You probably don't realize it when you're in the midst of the work grind as part of your daily routine, but once retirement hits and you lose that structure of challenging yourself and learning new things at work, you can lose your desire to try at all.
"In order to keep your mind sharp during retirement (and your willpower strong, and your excitement present), you need to keep the habit of learning new things part of your life. Think of it this way: when you're retired, you have all the time you could never find before for those skills and hobbies you've always wanted to try. And the pursuit of knowledge is easier now than ever before. There are books, audiobooks, documentary series, podcasts, language learning programs, online skill courses—the options are endless. So do yourself a favor and use this time to grow in your knowledge," says Juan Pablo Cappello, Co-Founder and CEO of Nue Life.
Move Within Your Level and Be Proactive
"Focus on what you can do, not what you can't do. When it gets harder to climb those stairs than it used to be, it's easy to fixate on what you've lost. But don't let yourself get stuck in the past. Maybe your joints are telling you you can't run anymore, but that doesn't mean you can't hike or walk. Staying positive and thinking about all the activities still open to you, will help fuel your mental and physical energy. Researchers have found that loneliness can be more damaging than smoking. So don't wait passively for your family or friends to call. You can be the one to suggest an activity, invite someone to lunch or have a long-distance chat with an old friend. I promise the energy you put out will come back to you many times over," says James Owens, author of Just Move! A New Approach to Fitness After 50.
Be a Mentor
"Decades ago, many of the complex manufacturing and service trades paired a new hire up with an experienced employee. The new employee shadowed the tenured person and learned not only the explicit work instructions and processes but also got to experience how the tenured worker approached the encountered problems and obstacles. From my leadership consulting experience, the leadership apprentice concept is something boomers have had much fun with and provides them a wonderful feeling of contribution and accomplishment," says Dr. Donnie Hutchinson, Health and Wellness Officer, and Coach of Work-Life Balance.
Focus on Getting Daily Exercise
"We all know exercise is important, but it truly is the only way to infuse certain benefits into your life that lead to a healthier existence. It boosts energy, lifts mood, aids in better sleep, and promotes a healthy body. But it also provides the benefit of improved mental clarity, so by exercising you're taking care of your mind and body at the same time. Get daily exercise, whether through walks alone or with friends, fitness classes, or a new hobby. Remember that age is just a number, not an indicator of what you can or cannot do. If you've always been interested in yoga, or kickboxing, or anything else you doubt you can do simply because of age, this is your chance to surprise yourself.
"You can even consider this your time to get physically in shape or strong rather than focusing on how you will get enough movement in. If you reframe your internal narrative, you can see your retirement as time to focus on your health and fitness, rather than on relaxing and letting your normal routine (and those practices you know are good for you, like working out) slip to the wayside. Just because today you are retired and yesterday you weren't, it doesn't mean today you are any significant amount older or more frail. Keep your good habits and build new ones while you have the time," says Joel Jackson, Founder of Lifeforce.
Leave Old Habits and Used Goods in the Past
"The best advice I have for retirees is to embrace the new chapter of life. We move through time in stages, and you've reached a really special one. You don't need to stay bogged down in the past by carrying around clutter from previous stages. In order to stay mentally sharp, adjust your mindset about your new situation to live in the present and accept the changes that come with aging and retiring. It's a great practice in mindfulness to stay fully centered in the present. And in order to stay physically active in a way that goes hand in hand with embracing this big change, why not clean out your home and get rid of old items you no longer need or use? It always feels amazing when you clear up space and are rewarded with a clean home ambiance. Plus, it's a great way to symbolically step into retirement. When you make space in this way, you can fill it with mementos from your new adventures," says Jim Marggraff, CEO of Kinoo.
Take Classes
"If you want to keep your mind activated even though you're no longer working every day, you should consider taking courses instead. Although studying usually takes place before you begin working, it's never too late to learn something new or brush up on your already learned skills. There are plenty of online courses you can take in your own time that won't break the bank. From master classes that teach you new skills to academic and occupational courses that build your repertoire, the act of learning can be fun and mentally stimulating. Make sure you also look into nearby local universities and colleges, because sometimes they offer free or discounted rates for anyone who wants to sit in and audit. It was Henry Ford who wisely said, 'Anyone who stops learning is old, whether at 20 or 80. Anyone who keeps learning stays young. The greatest thing in life is to keep your mind young.' Keep learning in this new stage of your life," says Dr. Payel Gupta, CMO and Co-Founder of Cleared.
Retirement doesn't have to be frightening. Instead, you can use your extra time in ways that keep both your mind and body sharp, such as mentoring, volunteering, exercising, and learning new skills. Remember that retirement can be an incredibly productive and enjoyable time in your life—it will be whatever you make it!
Before It's News®
is a community of individuals who report on what's going on around them, from all around the world.
Anyone can
join
.
Anyone can contribute.
Anyone can become informed about their world.
"United We Stand" Click Here To Create Your Personal Citizen Journalist Account Today, Be Sure To Invite Your Friends.