What Are the Benefits of Working as a Nurse Practitioner?
Saturday, September 19, 2020 1:56
% of readers think this story is Fact. Add your two cents.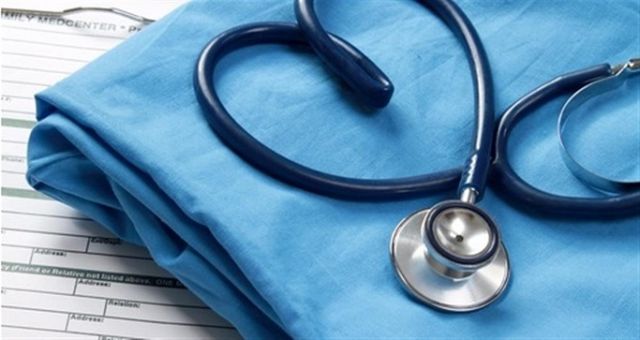 There's no denying that nursing is one of the most caring professions in the world. And, nurse practitioners are first and foremost nurses. Family nurse practitioners work on the frontline of healthcare to ensure that their patients are provided with the quality and standard of compassionate care that they require. There are various nurse practitioner specialties, including adult-gerontology nurse practitioners who work with patients right through from adolescence to old age. Pediatric nurse practitioners work with children, and neonatal nurse practitioners work with newborn babies. Nurse practitioners also have the option of choosing a career specialty in a single area such as treating patients with a certain type of disease or condition like mental health.
Nurses who invest their time and effort into pursuing advanced education and becoming a nurse practitioner empower themselves, their patients, and the nursing profession overall. Whether you are currently working as a registered nurse or see a nursing career for yourself in the future, working as a nurse practitioner has a number of benefits.
More Job Control and Autonomy
When it comes to professional practice, healthcare decisions, and patient outcomes, nurse practitioners have a lot more control and autonomy compared to registered nurses. Twenty US states allow nurse practitioners to have full practice authority, meaning that they can choose to run independent clinics if they wish without the need for supervision from a doctor. As the numbers of nurse practitioners start to surpass the numbers of primary care physicians that we have today, more autonomy is being granted to nurse practitioners not only in the US but around the world. The US is currently in a situation where there is a nationwide shortage of primary care physicians. This, coupled with an aging population, is creating a huge gap in healthcare services that nurse practitioners are able to fill.
Nurse practitioners can choose to either work independently or in collaboration with a doctor. Over 40% of today's nurse practitioners work in primary care and family health. However, for those who are interested, there are plenty of opportunities to work in various other areas such as administration, healthcare research, and even educating the next generation of nursing.
The Demand for Nurse Practitioners Is Increasing
Nurse practitioners are enjoying a heightened level of demand throughout the country as a result of the shortage of primary care doctors. Nurse practitioners have become an extremely essential solution to the problems that are faced by a population that is aging and in more need of good healthcare services than ever before. Nurse practitioners are especially needed in the more rural and remote areas, which might not have as much access to healthcare compared to urban and suburban environments.
Nurse practitioners are so successful because this role can create a seamless combination of both primary medicine and the caring side of nursing. Most nurse practitioners are able to provide the same standard and quality of care that you would expect from a doctor and focus heavily on patient well-being and education along with preventing diseases rather than waiting until a cure must be found. Nurses are well-known for being strong and passionate advocates for their patients, and allowing nurses the option to work in these primary care positions with more patient responsibility and job autonomy adds a huge amount of value to the service that they provide.
Flexible Job Options
Patients are always going to be in need of medical care 24/7 around the world. And the fact that medicine is so necessary plus the high demand for good nurse practitioners today means that those looking to move into this position often have the luxury of being able to choose the type of work that is going to suit them best. Once qualified as a nurse practitioner, you will have your pick of the environments that you would like to work in, the hours that you would like to work, and the patients that you would like to treat. Unlike registered nurses who often need to work around set shift patterns, nurse practitioners have much more authority. You could start your own private practice if you'd like to work a 9-5 schedule or find work in a hospital if you prefer night and weekend shifts; the choice is yours. When it comes to the workplace settings available, nurse practitioners certainly have a lot of options, whether it's working in a hospital, doctor's office, research facility, school, or even in a correctional facility.
In addition to the where and when of working, nurse practitioners can go into various different specialty areas. You may consider becoming a family nurse practitioner if you'd prefer to interact with a variety of different patients or a pediatric nurse practitioner if you want to mainly focus on working with children. Perhaps you have a special interest in a certain type of medicine such as oncology or anesthesiology. Either way, if you have a clear idea of what you'd like to get into as a nurse, becoming a nurse practitioner will make it easier for you to hit your career goals.
Competitive Rates of Pay
As a nurse, you know that you're not in it for the money. However, money does make the world go around, and it's always better to be earning more for doing what you love. Nursing is a very competitive field in terms of finances, and accordion to the U.S. Bureau of Labor Statistics, you can expect to
earn around $111,000 as a nurse practitioner,
which comes in at $30,000 extra per year compared to working as a registered nurse.
It's worth bearing in mind that while salaries for nurse practitioners are certainly generous, they can also vary depending on a range of options. Your educational level, area of specialization, and the location that you choose to work in will all play their part in determining how much you can earn in this position. The one thing that you can be sure of is that it'll pay you well.
Interesting, Fast-Paced Work
All nurses get to enjoy a fast-paced, exciting career that's filled with new and different experiences. If you enjoy the rush of nursing, then working as a nurse practitioner is no different. Unlike many other advanced nursing careers, being a nurse practitioner keeps the same level of practical work rather than being confined to your office. In this position, no two days are going to be the same whether you choose to work in a hospital, run your own clinic, or work at a doctor's office.
Many nurse practitioners say that it's this exciting, fast-paced part of the job that they enjoy the most. Each shift that you work will mean that you encounter a range of new challenges, different experiences, and plenty of opportunities to learn more and expand your knowledge. As you may well know if you are already working as a licensed practical nurse or a registered nurse, boredom isn't something that you encounter very often when working in this profession. You will certainly find yourself constantly engaged and facing new challenges that motivate you to perform at your best.
Improve Your Personal Growth
When it comes to personal growth and progression, the field of nursing can definitely help you facilitate this with so many different roles to choose to work towards. And, there's also the fact that the medical field is constantly changing and evolving, which encourages you to keep up and
ensure that your knowledge is up-to-date
so that you know you can always provide your patients with the best level of care. As a nurse practitioner, there will always be the opportunity on the horizon for you to learn new skills, get to grips with new technology, and learn new techniques for better patient care.
Nurse practitioners don't stop there; once you are qualified, there will be several opportunities for you to learn even more. If you become a nurse practitioner via a master's degree in nursing, you might want to consider studying even further for your doctorate in nursing, which is the highest qualification that a nurse can earn. You'll also be able to learn more about your current area of specialization or take additional training courses to branch out into a new area. You will have the option to work with different types of patients and hone in on certain areas of medicine, or if you prefer, work towards an administrative or office-based position like nurse management.
How to Become a Nurse Practitioner
If the above job benefits sound like something that you would enjoy, you might be wondering, what is the best way to become a nurse practitioner? There are several pathways to choose from and how long it can be expected to take you will depend on the type of degree programs that you choose and whether or not you are already working as a nurse. Assuming that you're not yet a qualified nurse, you will need to:
1. Get an Associate's or Bachelor's Degree in Nursing
Qualifying as a nurse will be the first important step to take towards becoming a nurse practitioner. You can take an associate's degree in nursing, which typically lasts for two years and qualifies you to work as a nurse. However, bear in mind that most advanced nursing degree programs, which are required for you to become a nurse practitioner, will require you to have a bachelor's degree in nursing, which takes four years to complete. In addition, an increasing number of healthcare employers are favoring nurses with a bachelor's degree. Once you have graduated, you will also need to pass the NCLEX exam to qualify and get your license to work as a nurse.
2. Get Work Experience
If you're already a nurse then you have likely got a lot of experience, but for those who are newly graduated and haven't worked as a nurse full-time just yet, it's a good idea to get some real-life work experience under your belt before you decide to take an advanced degree. Working as a nurse will not only give you a better chance to decide whether or not this career route is for you, but you'll also be able to interact with current nurse practitioners on a regular basis and figure out which specialty areas are of the most interest to you. Working for a while in the ER, for example, gives you the chance to encounter many different types of patients and a wide range of diseases, conditions, and injuries that can help you determine the pathway that you would like to take while studying to become a nurse practitioner.
3. Get an Advanced Degree
After some work experience, you are likely to be better positioned to decide how you'd like your career as a nurse practitioner to go. Once you've decided if you'd like to be a family nurse practitioner or specialize in a different area, it's time to consider where you're going to get your advanced degree from. It might be worth speaking to your employer about your plans as the high demand for nurse practitioners means that many employers are footing the bill for advanced study. Many aspiring nurse practitioners are deciding to study online as this option provides them with an ideal way to continue working full-time as a nurse while getting their advanced degree. Generally, a master's of science in nursing is the minimum required qualification to become a nurse practitioner, but you can find FNP degree programs from
Marymount University
designed to help you get into the nurse practitioner profession.
Today, nurse practitioners are some of the most highly sought-after healthcare professionals both in the US and around the world. Once qualified as a nurse practitioner, there are several specialty areas that you can choose to work in, and you will be able to find work wherever you decide to go. Nurse practitioners are given much more freedom and autonomy than registered nurses and in some states, have as much patient authority as a physician, with the ability to run their own healthcare practices.
Before It's News®
is a community of individuals who report on what's going on around them, from all around the world.
Anyone can
join
.
Anyone can contribute.
Anyone can become informed about their world.
"United We Stand" Click Here To Create Your Personal Citizen Journalist Account Today, Be Sure To Invite Your Friends.