Never Underestimate An Old Man Covered By The Blood Of Jesus. "God's Peace Fills My Heart And His Love Guides My Dreams"
Monday, July 31, 2023 12:15
% of readers think this story is Fact. Add your two cents.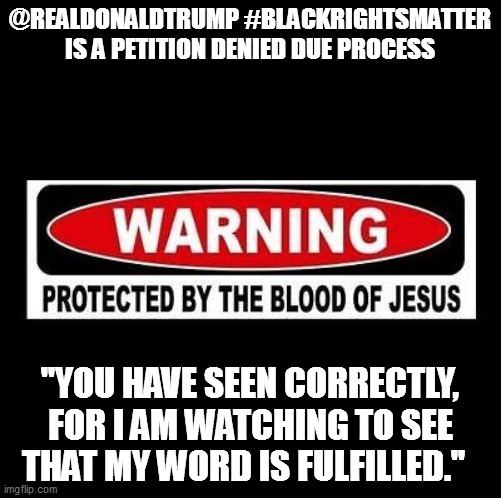 To the next generation, Understand that what's happening now is the result of what you did before. 'We could not solve our problems with the same level of thinking that created them" @Albert Einstein Keep educating yourself and focus on your studies and find learning opportunities, don't follow peoples' negative thoughts and beliefs nor the culture instead inspire others to follow you and be a role model to your society, fellow classmates and colleagues. TRY TO SPREAD HUMANITY AND UNITY AMONG OTHERS. I love you all..INSURGARD
You are entering a world of prejudgment, but you can still redefine yourself! In respect of judgment, because the prince of this world
is judged. The conviction of sin will have a peculiarly and specially subjective cause; that of judgment will, like that of righteousness, be preceded by two stupendous objective facts – the exaltation of Christ and the judgment of Satan.
Don't underestimate the wisdom of ancestors. And that slave who knew his master's will and did not get ready or act in accord with his will, will receive many lashes, but the one who did not know it, and committed deeds worthy of a flogging, will receive but few. From everyone who has been given much, much will be required; and to whom they entrusted much, of him they will ask all the more.
"Don't underestimate your ancestors on the other side of the veil." Your ancestors on the other side is waiting on you to help them. They need your help if they haven't been baptized or sealed in the church. Help your family on the other side if possible. Your family on the other side will help you and guide you when needed!
#WakeUpBlackAmerica #LetMeLearnYouSomething #ImTellingYouRightYouJustLookingAtItWrong @realDonaldTrump @elonmusk #TellTheTruthelonmusk
Racism exists and prejudice is still prominent in society; however, those disappointments are not too harsh for one to tear down stereotypes and assumptions in their own social circles and groups. Black America, You, Must know that just because society has their phony statistics and expectations of how they want life for us to turn out, We don't have to give in to it!! Despite the great adversity and profound inequity faced by many Black American's, We continue to be leaders in our lives through unity and longevity. We are living longer than before, raising successful families and we continue to be a source of wisdom for our communities. While many black elders were champions for change during the Civil Rights Movement, today they remain impacted by a lingering inequality that never changed and was designed to keep us down.
There should be in every person's life a moment that comes when your efforts, dedication and abilities are acknowledged and celebrated on a grand scale instead of being silenced by shame or guilt. The decision I made by creating INSURGARD UNLIMITED was an individual decision and influence indicating that the time has come for recognition for Black America!! And I wanted to give everyone that chance!! #BLACKRIGHTSMATTER showcases talents given by God that will provide an opportunity that will thrust us into the limelight. This decision stems from the recognition of our exceptional qualities and the immense potential we possess. That through out history has always been stolen!! So I worked diligently honing my skills, and dedicating myself to my chosen path on this journey. I am just the messenger!!
God's Word, Promised that my unwavering commitment and passion will not go unnoticed and now, the Universe is aligning the circumstances to bring #BLACKRIGHTSMATTER to the forefront of public consciousness. Opening doors to new possibilities, expanding our reach, and grants us the platform to make a profound impact on the world. #MeAndYouYouAndMe
However, It is essential to approach this newfound position in history with humility, grace and a deep sense of self awareness!! #WakeUpBlackAmerica it's time to fulfill your purpose and share your unique gifts with the world. You now have an opportunity to inspire, uplift, and make a positive difference in the lives of others. As #BLACKRIGHTSMATTER become's known to a wider audience, they embrace the responsibility that comes with the Truth. I am ready for the next chapter of my life I trust in my God and my abilities, for they have brought me to this point. I have faith in the rest of this journey that lies ahead, and I know I am supported in the angelic realm every step of the way by all the ancestors that came before me. Stay true to yourself, anchored in God's values and authenticity. This is not a fleeting moment but a stepping stone on my path to greater achievements through personal growth. This is my opportunity to create positive change, inspire others and leave a lasting legacy.
I embrace that responsibility As a catalyst for my continued growth and development. I am grounded nurturing my inner strength, with a deep connection to my spiritual self. An external recognition of my inner light and the impact I am making in the world. By staying connected to my purpose, my passions, and the values that guide me, these are the true sources of joy and fulfillment. And, I know that God is with me every step of the way. I lean on his guidance and support during moments of doubt and uncertainty and He provides me with strength, wisdom, and the protection needed to navigate the complexities of life. I celebrate the accomplishments that have brought me to this point, and I remain humble and grateful for the opportunities that lie ahead.
Before It's News®
is a community of individuals who report on what's going on around them, from all around the world.
Anyone can
join
.
Anyone can contribute.
Anyone can become informed about their world.
"United We Stand" Click Here To Create Your Personal Citizen Journalist Account Today, Be Sure To Invite Your Friends.