Envisioning a Paradigm Shift Away From the Technocratic Global Order
Monday, January 4, 2021 16:59
% of readers think this story is Fact. Add your two cents.


D.R. Jackson Dansgate Social Media
We might say that it is more than high time to consider taking matters into our own hands and following our destiny in the coming days. Together we can do something about technocratic control of information across the Internet, and collectively we can turn things around. We can forge ahead and herein we will consider how.
Part of our battle in these times has been with the free flow of information of which the Big Tech media platforms have tried to control, and we can see how effective they are with such controls that they have rolled out on numerous levels. It is as if they have AI blood hounds that can sniff out content posted on their platforms that counters the narrative they want their users to follow and believe. We also understand that the Technocracy being rolled out across the nation, is not just national but global where our social media accounts, are envisioned to be coupled with our identity and credit scores. Currently here in the USA our social media accounts are being coupled with our Online identity. Hence if we do not follow their game, they can not only de-platform us but destroy our finances. One of the things that occurred when Alex Jones was being de-platformed from Facebook, Twitter and Youtube was that his PayPal account was suspended, and hence this is the way in which the Technocrats want to conduct business with us all, where they will become the body that governs our lives in fascist ways. Their governance will be international and independent of sovereign governments where they will dictate what we are to believe and how we are to do business, else we are locked out of finances. We can also see that the Vaccination Passport is such a control that they want to implement which identifies who can enter an establishment in public to do business, as well as who can enter places of employment.
This past year we saw what Big Tech can do to censor every view that counters their globalist doctrine. What we face coming upon the world, which we can see now and have a name for which is defined as the "Great Reset," is all being made possible in the name of a global medical emergency. And this is cleaver since allot of people will want to follow the narrative of science which is supposedly watching out for our good. Of course those same scientist see us as a problem they want to reduce in the name and vision of eugenics. And to spear head all of this, their great idealist and spokesman is Bill Gates, who some have said made a living off of creating computer viruses for his Windows operating system in order to sell us anti virus software, which might be a pun but then again you never know if something like this could be true. What we do know about Mr. Gates is that he is wanted in places such as India and Africa for crimes against humanity due to the harm he has caused these regions of the world through his vaccines that he brought to them in the name of fighting disease, where it turns out that his vaccines were being used for population control.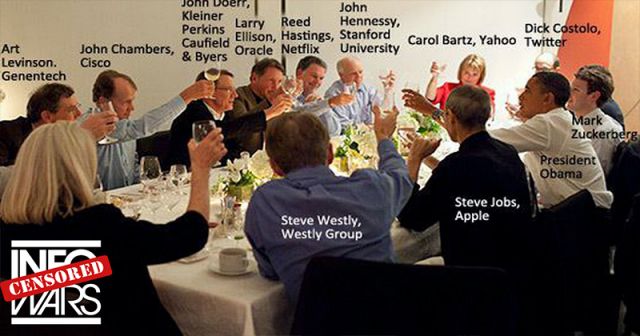 I am pretty sure that people who frequent the articles here already know allot about what is being said here, and so, the matter on my mind at the moment, which I think has been a long time coming, is an idea about what we can do to counter such things as the censorship by Big Tech on platforms such as Twitter, Facebook and Youtube. Some of us might remember seeing the photographs of the Big Tech social media giants meeting and plotting how they will deal with Conservatives and Republicans on their platforms, where the moguls of social media met across the table to discuss their plans with such people as Barack Obama in regards to what they could commit to do in the coming years to deal with the posting of content by Conservatives and Republicans, where we all experienced them shadow banning our content, and out right deleting our post as well as Facebook pages and groups. And since this was a concerted effort agreed upon in the room by Facebook and Twitter etc, we experienced what a Technocracy can do. Which as we understand it now, is being molded after the Chicom Social Credit Score System used in China, of which we further understand was created for China by Google, Apple and Facebook. (Well as far as information goes, these are the players behind things, and they want to use their ideas for China here in the United States to control our free speech and perceptions.)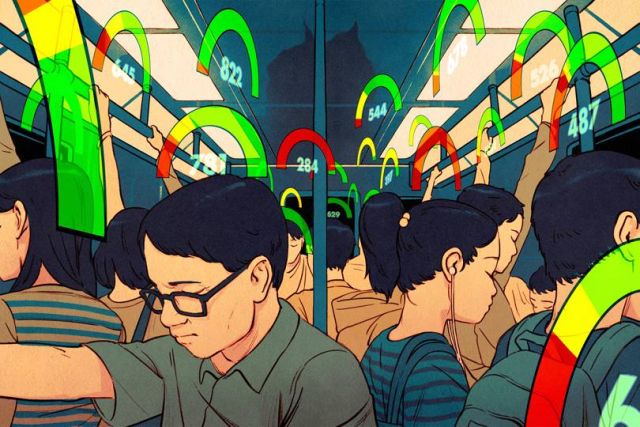 For some time now many people on Facebook have discussed the future need to leave Facebook behind, but they like the features such as Messenger and Instagram, and still think that they can manage to muddle through dealing with Fact Checkers and shadow banning to carry on with their Citizen Media endeavors to fight the good fight amid censorship. Some alternatives have sprang up such as Parler which looks like a clone of Twitter and does not offer us much in terms of posting articles of some length, which is Twitter like, you know, where our words are limited to so many characters. Hence what we need is a whole new vision for social media, in terms of what it should be, let us say in terms of free speech and user tools to publish content.
If we can find some social media alternatives that provide us with more bang so to speak, that can enable user creativity in terms of better content presentation and better tools for journalism for all users, and hence better articles in the social media news feed, then we might be able to come to compete with the big name Big Technocracy platforms. Where if we can finally come to have something that will cause people to leave Twitter and Facebook in mass, where people can connect up with family and friends on a new platform, where freedom of speech is allowed and no one is being shadow banned and censored. Well we might have a paradigm shift in the Internet. Hence it would take something different in terms of outlook and vision to obtain mass interest.
We of course have to support such new platforms, or focus in on one, maybe the best of them being offered, and move to that platform. And in order for new platforms to compete some of us would have to consider supporting them in their first initial years of operation, giving them time to gather up their advertisers to help make new platforms self sustainable in the marketplace. What some people do not realize is that you have to have a platform or rather site up and running for advertisers to come and look at and then decide whether or not they want to use it for their social media advertising campaigns. You do not get advertisers ahead of launching such a site, they come after you are up and running, and you must insure that a site is able to run for a few years initially with supporters, so that the site has time to gather up its advertisers. Hence these are some of the things users have to consider if they want their new platform to succeed and compete with Big Tech platforms. You must also understand that a large percentage of users do not purchase anything from the advertisers, hence it is only in having mass numbers of users that you will acquire that percentage of users who will purchase things being advertised to help the platform pay for its hosting cost.
If we want to have alternatives or be one of those who provide an alternative to Big Tech social media, we all have to understand what it takes to make it a reality and keep it going. Furthermore if we come up with the right platform concept that can empower the users of the platform through more advanced kinds of media publishing tools, perhaps like those we find for use in WordPress, then we would definitely be able to obtain journalist like Mark Levin, and others of his guild to come on board. And of course, such individuals could come to help with the cost of sustaining such a platform. Hence if you have the right idea, and hence vision for the users of the platform, in terms of publishing tools, you stand a chance of starting a new wild fire spot on the Internet. You would definitely be able to encourage migration aware from the censored platforms to something of a far better in vision.
You know technically given a large enough audience of users, if just 10% of the users contributed $1 a year for the first 5 years of operation, a new platform could have time to grow and succeed. And perhaps have enough money to provide for the developers to create new features for the users to add to the platform as updates. You would certainly want to have something like Messenger and or Instagram so that your users could be able to keep in touch with family and friends using WiFi at home.
I think it is time that we all consider leaving the controlled Big Tech platforms and leave them to gather their up their audiences from nations they seem to like to promote, while we Americans, Australians, Canadians, and those of the UK move onto other platforms. I think that time has come. So think about it, while you do please click on the logo below and join the vision.
---

Consider Dansgate Social Media as your replacement for Twitter and Fascistbook. At Dansgate we have the same tools for publishing content as you have here at Before It's News, with a full WYSIWYG text editor with the option to use html. No free speech social media platform provides these kinds of tools for user content publishing.
Learn more about Dansgate from our Before It's News article.
We also host Infowars Media on our servers:
https://infowarsmedia.us
Dansgate along with Infowars Media are projects of the Freedom Network Project.
Your support of the Freedom Network Project will provide alternatives to Big Tech social media on a platform with advanced user publishing tools.
---
For real clear Bible Prophecy visit New Jerusalem today.
---
Before It's News®
is a community of individuals who report on what's going on around them, from all around the world.
Anyone can
join
.
Anyone can contribute.
Anyone can become informed about their world.
"United We Stand" Click Here To Create Your Personal Citizen Journalist Account Today, Be Sure To Invite Your Friends.