Technocracy Rolls Out In Full Force
Thursday, January 7, 2021 14:01
% of readers think this story is Fact. Add your two cents.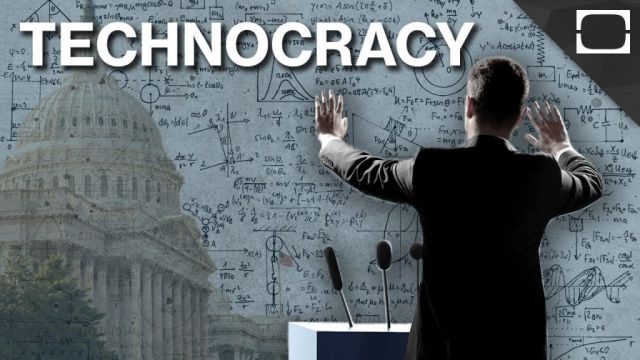 As soon as the smoke cleared and it looked like the count of the electoral votes was back in session, Big Tech was hard at work rolling out their new algorithms to hunt down and censor content on social media. Facebook by around 10:00 PM last evening was already catching and censoring content about the siege of the Capital yesterday, particularly focusing on Alex Jones based articles along with the word "Patriot" that they are now focusing on and adding to the Community Standards list of hate speech and hate group based content.
Yesterday some of the cell networks as well as Internet services were down in DC, along with Cloud Flair blocking access to sources such as Banned.video which Cloud Flair has done during the previous Stop The Steal Rallies in DC. In fact various cell services were down in the nearby states for most of the day yesterday. For this reason I recently removed the Cloud Flair service from Dansgate Social Media since I am not interested in our network being shadow banned by external sources. The point being made here is this, this shows us how extensive the system is and how that it all works in concert and hence is orchestrated to work as a collective from one Big Tech company to another, where somewhere there is a central command center issuing policy orders for events and how they will be handled across numerous networks.
What we are about to see roll out across our nation and around the world is a global Technocracy, which if were defined basically means as scientific form of governance, which also means a technological approach to governing the masses. However as some of you know, this idea run amok means the rise of a system that George Orwell describes in his book 1984, and if taken far enough would look like the scenario from Brave New World or Logan's Run and ultimately THX 1138. Basically what we understand is that a technocracy can have elements of all of these classic story examples but we have to throw in the reality of this ultimately leading the world into a Dystopia rather than Utopia, since there will be an elite ruling class with subservient classes that some envision can be used for genetic manipulation to turn into dumbed down worker drones for the higher society elites. And we know this is the vision of the globalist order since they are everywhere talking about the ideas of transhumanism. Referring back to our classic sci fi movie examples most of them do depict future society actually degenerating into a dystopia, and hence we have seen the rise of this vision again in such movies as the Hunger Games and Divergence. We all know that given enough time technology catches up with the visions of science fiction, today we have Star Trek communicators or rather cell phones more advanced in concept that what Star Trek ever envisioned.
Today a new era begins, one in which the Trump Administration economic policies will be rolled back, globalism will be back in business within the Liberal and Neocon camps, war will once again flourish to drive the revenues of Daddy Warbucks, as everything that was put on hold in the Socialist wing of politics will be rolled out including higher taxes of which Biden promised would be his goal, raising taxes. Ad well you can envision a drive will be on to implement everything the socialist in the globalist camp wants to have in place before another Trump comes along, if that is ever possible again. And in the vision of the Global Reset technocracy will rise to height unheard of heights across the nation and around the world since the New World Order is a technocracy in its highest sense and ambition.
Currently you are being told that there is not clear example of any nations that is run via a true technocracy however this is a lie, since China has implemented a technocracy via its Chinese Social Credit Score System, which was developed for China by USA based Big Tech, meaning via Google, Apple and even Facebook.
Although this article is a short discussion of what is to come, it is exacting. It is not telling you that space aliens have come and taken over world government, since that is for the far fetched flat earther types who will buy into anything but reality, this is reality. This is what is coming and it is already set up and we know it as the Global Reset, and you should look at the following videos which explain to you the true nature of transhumanism that Bill Gates wants to roll out which has nothing to do with placing chips in us but using our bodies to mine crypto currency. Now that might sound esoteric but look at his patents. Here after you will understand what they plan to implement.
---
---
---

Consider Dansgate Social Media as your replacement for Twitter and Fascistbook. At Dansgate we have the same tools for publishing content as you have here at Before It's News, with a full WYSIWYG text editor with the option to use html. No free speech social media platform provides these kinds of tools for user content publishing.
Learn more about Dansgate from our Before It's News article.
We also host Infowars Media on our servers:
https://infowarsmedia.us
Dansgate along with Infowars Media are projects of the Freedom Network Project.
Your support of the Freedom Network Project will provide alternatives to Big Tech social media on a platform with advanced user publishing tools.
Support out project! https://www.paypal.com/pools/c/8unIdw01Ke
---
For real clear Bible Prophecy visit New Jerusalem today.
---
Before It's News®
is a community of individuals who report on what's going on around them, from all around the world.
Anyone can
join
.
Anyone can contribute.
Anyone can become informed about their world.
"United We Stand" Click Here To Create Your Personal Citizen Journalist Account Today, Be Sure To Invite Your Friends.