MKULTRA Mind Slaves and Assassins: Big-Tech Mind Control. The Mind Has No Firewall. (US Military Freedom of Information and Declassified Documents)
Monday, November 15, 2021 20:33
% of readers think this story is Fact. Add your two cents.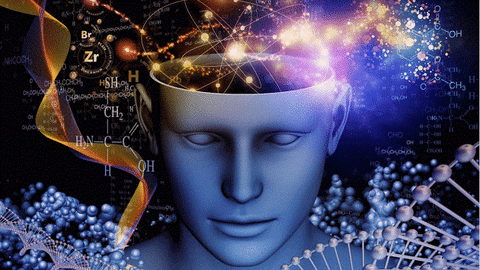 MKULTRA Mind Slaves and Assassins: Big-Tech Mind Control.
The Mind Has No Firewall.
(US Military Freedom of Information and Declassified Documents)
ABSOLUTE PROOF THE US MILITARY, THE CIA AND PSYCOLOGISTS CONSPIRED TO CREATE MULTIPLE PERSONALITY MIND CONTROL-MANCHURIAN CANDIDATE ASSASSINS AND MIND SLAVES
THESE EVIL PRGRAMS ARE DIRECTLY TIED TO THE GLOBAL DEPOPULATION AGENDA
These Programs Used Torture, Abuse, Drugs, Chemicals and Directed Energy Weapons and more. These Programs branched Out into Practice in the Field of Psychiatry and was Weaponized Against the Masses.
These Zombie/Mind Slave Programs were So Successful, that Armies of MKULTRA Manchurian Candidate Assassins have since been Created on an Industrial Scale.
THEY HAVE SUCCESSFULLY BEEN USED IN COUNTLESS ASSASSINATIONS
THESE TECHNOLOGIES HAVE NOW ADVANCED EVEN MUCH FURTHER
THEY ARE NOW BEING USED ON A GLOBAL SCALE
WILLIAM COOPER FORTOLD BEFORE HIS DEATH (MURDER) IN 2001,
THAT A VACCINE WOULD TRACK AND USE MIND CONTROL AS PART OF A GLOBAL DEPOPULATION AGENDA
BEHOLD, TRUE EVIL
@OratorBlog 11-15-2021
Many victims of the CIA-anchored experimentation have been left with multiple personalities induced at a young age, and it is certain that the CIA can trigger induced multiple personalities electronically from a remote source to commit any act on cue, the ultimate Manchurian Candidate.
In "Pseudo-Identity and the Treatment of Personality Change in Victims of Captivity and Cults" (1994), Dr. Louis "Jolly" West examines the creation of "changelings," or dissociative personalities that enable the subject of mind-control conditioning to adapt to trauma. "Prolonged environmental stress," UCLA's own ranking CIA mind-control specialist observed (in a drastic departure from the public stance of the False Memory Syndrome Foundation, an organization he formerly directed as a advisory board member, on multiplicity), "or life situations profoundly different from the usual, can disrupt the normally integrative functions of personality. Individuals subjected to such forces may adapt through dissociation by generating an altered persona, or pseudo-identity."
THIS IS WHY THEY COULD NOT ALLOW WILLIAM COOPER TO LIVE
CIA Project To Depopulate The World "Project (MK)NAOMI" – William Cooper
(MK)NAOMI was a CIA project that created the aids virus and was spread to minorities. William Cooper talks about the project and why it was used, depopulation. According to Wiki: https://en.wikipedia.org/wiki/Project…
MKNAOMI, MKULTRA, Project Artichoke & Bluebird – Manchurian Candidate – BIOWARFARE ROGUE CIA
The Mind Has No Firewall (US Military Document) 7 Page pdf
Information Warfare Theory and the Data-Processing Element of Humans
US Views on "Wonder Weapons": Altering the Data-Processing Ability of the Body
Russian Views on "Psychotronic War"
"Psycho-Terrorism"
CIA/SRI Zombie Killer
#MKULTRA The #CIA Program of Research into Behavior Modification US Senate (pdf file)
CIA Special Research Project Bluebird 1952
The following formerly classified document from 1952 on the CIA's Project BLUEBIRD, an offshoot of Project MKULTRA which focused on hypnosis and behavior modification as a means of preventing Agency employees from providing intelligence to adversaries, was obtained from the CIA Freedom of Information Act Reading Room.
CIA Special Research, Bluebird: 8 pages. January 1, 1952
BLUEBIRD AND ARTICHOKE
BLUEBIRD AND ARTICHOKE Deliberate Creation of Multiple Personality by Psychiatrists
BLUEBIRD is the cryptonym for a CIA mind control program that ran from 1951 to 1953. Other mind control programs include ARTICHOKE, MKULTRA, and MKSEARCH. The purpose of the book BLUEBIRD is to prove that the military and the CIA have been creating "Manchurian Candidates" for operational use since the second world war. This fact is described repeatedly by G.H. Estabrooks and in CIA documents on BLUEBIRD and ARTICHOKE obtained through the Freedom of Information Act.
By research at the medical school library, ordering out-of-print books, and requests filed through the Freedom of Information Act, Dr. Ross has built up compelling documentation of the fact that the CIA and military intelligence agencies have been creating multiple personality experimentally, and using these subjects in courier and infiltration operations.
In BLUEBIRD: Deliberate Creation of Multiple Personality by Psychiatrists, Dr. Ross provides proof, based on 15,000 pages of documents obtained from the CIA under the Freedom of Information Act, that the "Manchurian Candidate" is fact, not fiction. He describes the experiments conducted by psychiatrists to create amnesia, new identities, hypnotic access codes, and new memories in the minds of experimental subjects.
The funding of the experiments by the CIA, Army, Navy, and Air Force is proven from CIA documents and the doctors' own publications. BLUEBIRD proves that there was extensive political abuse of psychiatry in North America throughout the second half of the twentieth century, perpetrated not by a few renegade doctors, but by leading psychiatrists, psychologists, pharmacologists, neurosurgeons and medical schools. [Note:2]
BLUEBIRD and ARTICHOKE
The creation of Manchurian Candidates by the CIA was probably not subject to the usual chain of operational command. Such breaches in the chain of command are an inherent structural risk of the compartmented nature of intelligence agencies. For security reasons, CIA operations including internal counter-intelligence investigations182 are routinely kept secret from other divisions of the CIA. Although effective intelligence work could not be carried out without compartmentation, the structure makes it easier for CIA officers in charge of mind control to contract with unethical doctors.
Loss of central control occurred in the CIA's OPERATION CHAOS and probably in BLUEBIRD and ARTICHOKE. OPERATION CHAOS was a CIA program designed to collect information on foreign influence on student and civil unrest in the United States. It was created by the Director of the CIA in 1967 and ran until 1974. CHAOS developed files on 7,200 American citizens, and the files included mention of a total of 300,000 named U.S. citizens and organizations, all of which were entered into a computerized index (Rockefeller, 1975).
CHAOS intelligence generated 3,500 internal CIA memoranda, 3,000 memoranda for the FBI, and 37 for distribution to the White House and other top levels of government. The maximum CHAOS staff was 52 persons in 1971. Informants were recruited from student and dissident groups, and were instructed to infiltrate such groups in the United States.
According to the Report to the President by the Commission on CIA Activities (Rockefeller, 1975):
It appears that American psychiatrists including or known to Robert Lifton, Louis Jolyon West and Margaret Singer must have been knowledgeable about the Chinese Manchurian Candidate program by 1953.
According to my definition, the Manchurian Candidate is an experimentally created dissociative identity disorder that meets the following four criteria:
● Created deliberately
● A new identity is implanted
● Amnesia barriers are created
● Used in simulated or actual operations
The isolation of Operation CHAOS within the CIA and its independence from supervision by the regular chain of command within the clandestine services made it possible for the activities of the Operation to stray over the bounds of the Agency's authority without the knowledge of senior officials. The absence of any regular review of these activities prevented timely correction of such missteps as did occur.
HGP 104:1955 MKNaomi -Edgewood Arsenal
MK Naomi is a joint CIA & Department of Defense project overseen by Dr Ketchum at Ft Derrick & Edgewood Arsenal to Test & Store Bio Materials Tests on Humans were from 1955-75
Investigation of #ESP and its uses in #Intelligence: #CIA #DoD #STARGATE Program #SRI #SAIC (pdf file)
#Declassified Sensory Consequences of #Electromagnetic Pulses by Laser Plasmas #NavalResearch #UFlorida $514,175
Army Research Grant to Explore Communication Through Brain Waves (American Forces Press Service 2008)
MK-NAOMI (1949–1969) tested lethal biochemical agents. January 18, 2015
MK-NAIMI was a joint project of the CIA and the Special Operations (SO) Division at Fort Detrick. Hank Albarelli quotes an early memorandum in which a bacteriologist articulates MK-NAOMI's mission: "Our mission was pretty simple and to the point: to provide the CIA with every means possible to maim or kill targeted groups or individuals through the use of toxic and lethal biochemical agents. We worked hard at it and delivered." And he lists its key objectives: "How to knock off key people . . . knock off key guys . . . make death look as if from natural causes. . . [such as] method to produce cancer . . . and to make appear as heart attack." The same memorandum cited the case of an imprisoned "Russian . . . who had been subjected to the routine administration of intimidation, bright lights and more severe roughing, followed by insulin shock." (Albarelli and Kaye. Cries from the Past, TruthOut, 2010)
Project MKNAOMI: https://military.wikia.org/wiki/Project_MKNAOMI
Purported declassified MKNAOMI & MKULTRA documents
MKNAOMI was the code name for a joint Department of Defense/CIA research program lasting from the 1950s through the 1970s. Unclassified information about the MKNAOMI program and the related Special Operations Division is scarce. It is generally reported to be a successor to the MKDELTA project and to have focused on biological projects including biological warfare agents—specifically, to store materials that could either incapacitate or kill a test subject and to develop devices for the diffusion of such materials.[1][2][3][4][5]
During the first twenty years of its establishment, the CIA engaged in various projects designed to increase U.S. biological and chemical warfare capabilities. Project MKNAOMI was initiated to provide the CIA with a covert support base to meet its top-secret operational requirements. The purpose was to establish a robust arsenal within the CIA's Technical Services Division (TSD) and of which was to consist of various lethal and incapacitating materials. This would enable the TSD to serve as a highly maintained center for the circulation of biological and chemical materials.[citation needed]
#CIA #MindControl at #StanfordResearchInstitute #AlexConstantine #Scientology #ElectronicMindControl
CIA MIND CONTROL AT STANFORD RESEARCH INSTITUTE
ELF and Mind Control.
ELF stands for extremely [low] frequency electromagnetic waves, from the very slow brain frequencies up to about 100 cycles per second…. But the Mind Control label really upset Koslov. He ordered the SRI investigations for the Navy stopped, and canceled another $35,000 in Navy funds slated for more remote viewing work."
Contrary to Koslov's order to kill the research, the Navy quietly continued to fork out $100,000 for a two-year project directed by a BIONICS specialist.
Mind control is not a humanitarian pastime: the project was military, and if SRI was indeed a source of covert EMR brain experimentation, test subjects from the community at large were subjected to torture plied with the same thorough disregard for human rights as the radiation tests conducted at the height of the Cold War.
The treatment subjects have received at the hands of their own government would be considered atrocities if practiced in wartime.
Mind control was also used in domestic covert operations designed to further the CIA's heady geopolitical ambitions, and during the Vietnam War period SRI was a hive of covert political subterfuge. The Symbionese Liberation Army, like the People's Temple, was a creation of the CIA. The SLA had at its core a clique of black ex-convicts from Vacaville Prison. Donald DeFreeze, otherwise known as Cinque, led the SLA. He was formerly an informant for the LAPDs Criminal Conspiracy Section and the director of Vacaville's Black Cultural Association (BCA), a covert mind control unit with funding from the CIA channeled through SRI. The Menlo Park behavior modification specialists experimented with psychoactive drugs administered to members of the BCA. Black prisoners were programmed to murder selected black leaders once on the outside.
The CIA/SRI zombie killer hit list included Oakland school superintendent Dr. Marcus Foster, and Panthers Huey Newton and Bobby Seale, among others. DeFreeze stated that at Vacaville in 1971-72, he was the subject of a CIA mind control experiment. He described his incarceration on the prisons third floor, where he was corralled by CIA agents who drugged him and said he would become the leader of a radical movement and kidnap a wealthy person. After his escape from Vacaville (an exit door was left unlocked for him), that's exactly what he did.
Colin Ross, a specialist in dissociative disorders, confirms that Dr. West's work for the CIA centered on the biology or personality of dissociative states.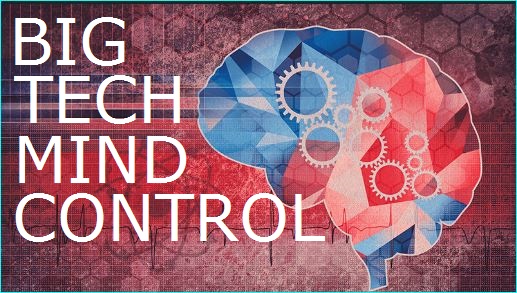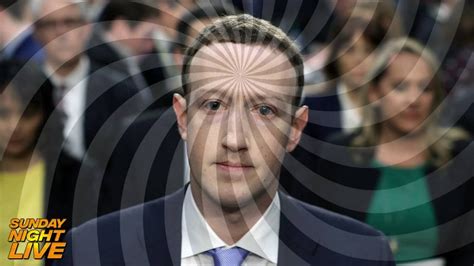 Big Tech Already Has Mind-Reading Technology That They Haven't Announced Yet (Video)
The Mind Has No Firewall (US Military Document)
"It is completely clear that the state which is first to create such weapons will achieve incomparable superiority." — Major I. Chernishev, Russian army [1]
The human body, much like a computer, contains myriad data processors. They include, but are not limited to, the chemical-electrical activity of the brain, heart, and peripheral nervous system, the signals sent from the cortex region of the brain to other parts of our body, the tiny hair cells in the inner ear that process auditory signals, and the light-sensitive retina and cornea of the eye that process visual activity.[2] We are on the threshold of an era in which these data processors of the human body may be manipulated or debilitated. Examples of unplanned attacks on the body's data-processing capability are well-documented. Strobe lights have been known to cause epileptic seizures. Not long ago in Japan, children watching television cartoons were subjected to pulsating lights that caused seizures in some and made others very sick.
Defending friendly and targeting adversary data-processing capabilities of the body appears to be an area of weakness in the US approach to information warfare theory, a theory oriented heavily toward systems data-processing and designed to attain information dominance on the battlefield. Or so it would appear from information in the open, unclassified press. This US shortcoming may be a serious one, since the capabilities to alter the data- processing systems of the body already exist. A recent edition of U.S. News and World Report highlighted several of these "wonder weapons" (acoustics, microwaves, lasers) and noted that scientists are "searching the electromagnetic and sonic spectrums for wavelengths that can affect human behavior."[3] A recent Russian military article offered a slightly different slant to the problem, declaring that "humanity stands on the brink of a psychotronic war" with the mind and body as the focus. That article discussed Russian and international attempts to control the psycho-physical condition of man and his decisionmaking processes by the use of VHF-generators, "noiseless cassettes," and other technologies.
An entirely new arsenal of weapons, based on devices designed to introduce subliminal messages or to alter the body's psychological and data-processing capabilities, might be used to incapacitate individuals. These weapons aim to control or alter the psyche, or to attack the various sensory and data-processing systems of the human organism. In both cases, the goal is to confuse or destroy the signals that normally keep the body in equilibrium.
This article examines energy-based weapons, psychotronic weapons, and other developments designed to alter the ability of the human body to process stimuli. One consequence of this assessment is that the way we commonly use the term "information warfare" falls short when the individual soldier, not his equipment, becomes the target of attack.
ce399 | research archive: (electronic) mind control The Mind Has No Firewall (US Army War College 1998)
Before It's News®
is a community of individuals who report on what's going on around them, from all around the world.
Anyone can
join
.
Anyone can contribute.
Anyone can become informed about their world.
"United We Stand" Click Here To Create Your Personal Citizen Journalist Account Today, Be Sure To Invite Your Friends.