CIA Releases UFO Files 6 Months Before Official Reports Mandated In Covid Omnibus Bill: Capt. Dave Bertrand, Ret.
Wednesday, January 13, 2021 18:51
% of readers think this story is Fact. Add your two cents.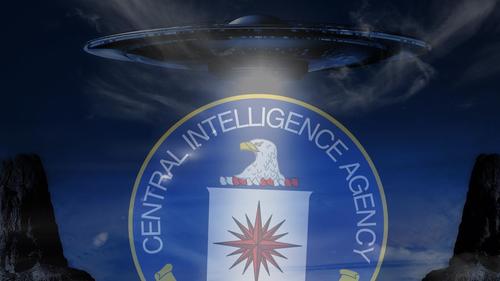 The BERTRAND Report
The War For Your Mind and Soul Continues
News That Matters
By Capt.. Dave Bertrand, Ret.
Humanity is moving into an era of knowledge…..a clash of truth versus falsehoods, reality obscured by globalists, governments and media manipulating minds around the world. Why??
There is a happening, a truth just around the corner…."the elephant in the room," THEY DO NOT want us to see, hear or know about.
For decades, the secret space program and the UFO phenomenon could not be revealed because…."humanity isn't ready" or the simple fact, religions would cave as a spiritual awakening would profoundly destroy fables and traditional / historical origins of life versus earth being the center of the universe where man was something special and unique to a GOD that "oversees his children."
The awakening is spiritual and does involve a GOD and his children throughout the billions of galaxies with no beginning and has no end.
The Dead Sea Scrolls are testament to that fact, and Jesus said himself…."The Kingdom of God is within all of us."
As we move forward in what I believe is an overlapping of two or three dimensions, encompassing earth with a fiery we have never experienced in this life time, the tension, stress and spiritual awakening……humanity crying-out to the heavens for help, all will soon be revealed.
THEY ARE HERE and THEY ARE BOTH EVIL and BENEVOLENT…..
As I tell my Christian friends, believing GOD will rapture you away from the fiery of Satan's Hell on Earth, be very careful of the beam of light you decide to stand under…..you might find yourself on another planet digging mines for a more advanced race with large oval dark eyes.
GOD will only save humanity from what we are experiencing, when we show GOD that we fought hard….like a super nice dinner awaiting us, we must first pay at the front door before sitting down.
Judgement Day is upon us each and everyday, and when we die, we will be judged again.
Like the old saying…."when our great grandchildren ask their mom and dad, what did Great Granddad or Great Grandma do to save America from Communism(?)" hopefully the answer will not be "NOTHING Darling !"
The extraterrestrial question…."are we alone" is an ignorant question and the battle we are facing is about to force the truth into the open.
—Dave Bertrand
---
"The release comes less than six months before the government's official UFO report which was inserted into the COVID-19 omnibus bill, and includes reports that date back to the 1980s, according to Greenwald – who scanned everything by hand in order to create searchable PDFs."
---
COVID-19 Relief Bill Includes 180-Day Deadline For A UFO Report
Many have been complaining of "pork" or special interests in the COVID-19 relief and Omnibus bill, but they've neglected to see that it also includes a deadline requiring that a report on UFOs be produced.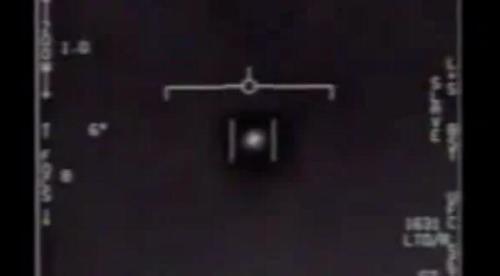 Nick Pope, who is the former head of the UFO division in the U.K. Defence Ministry, told The New York Post that the bill states that disclosures be produced within 180 days.
Gov. DeSantis explains the reporting delay with COVID-19 vaccine numbers
"In this omni act that's now been signed is the Intelligence Authorization Act for fiscal year 2021 and that has in it language on UFOs and specifically… UAP… Unidentified Aerial phenomena and specifically there is a request from the Senate Intelligence Committee to the Director of National Intelligence that a report be produced about the phenomenon within 180 days of enactment."
According to the Senate Intelligence Committee, the report must include "observed airborne objects that have not been identified."
Moreover, the lawmakers request the following:
1. A detailed analysis of unidentified aerial phenomena data and intelligence reporting collected or held by the Office of Naval Intelligence, including data and intelligence reporting held by the Unidentified Aerial Phenomena Task Force;

2. A detailed analysis of unidentified phenomena data collected by: a. geospatial intelligence; b. signals intelligence; c. human intelligence; and d. measurement and signals intelligence;

3. A detailed analysis of data of the FBI, which was derived from investigations of intrusions of unidentified aerial phenomena data over restricted United States airspace;

4. A detailed description of an interagency process for ensuring timely data collection and centralized analysis of all unidentified aerial phenomena reporting for the Federal Government, regardless of which service or agency acquired the information;

5. Identification of an official accountable for the process described in paragraph 4;

6. Identification of potential aerospace or other threats posed by the unidentified aerial phenomena to national security, and an assessment of whether this unidentified aerial phenomena activity may be attributed to one or more foreign adversaries;

7. Identification of any incidents or patterns that indicate a potential adversary may have achieved breakthrough aerospace capabilities that could put United States strategic or conventional forces at risk; and

8. Recommendations regarding increased collection of data, enhanced research and development, and additional funding and other resources. The report shall be submitted in unclassified form, but may include a classified annex.
The deadline started on Sunday, when President Donald Trump signed the bill.
https://www.zerohedge.com/political/cia-releases-black-vault-ufo-files
---
CIA Releases "Black Vault" UFO Files
By Tyler Durden / ZeroHedge
The CIA has released a large cache of files involving unidentified flying objects (UFOs), also known as unidentified aerial phenomena (UAPs) following a Freedom of Information Act (FOIA) request by podcaster John Greenwald Jr.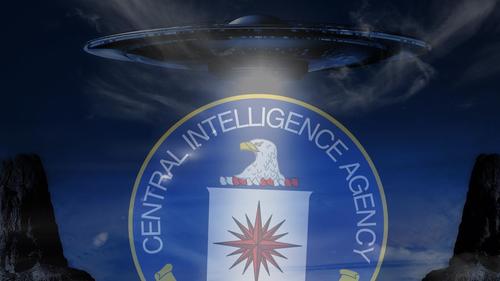 Greenwald operates a website called the "Black Vault," where he has made the files available in searchable PDF format.
The release comes less than six months before the government's official UFO report which was inserted into the COVID-19 omnibus bill, and includes reports that date back to the 1980s, according to Greenwald – who scanned everything by hand in order to create searchable PDFs.
"Around 20 years ago, I had fought for years to get additional UFO records released from the CIA," he told Motherboard in an email. "It was like pulling teeth! I went around and around with them to try and do so, finally achieving it. I received a large box, of a couple thousand pages, and I had to scan them in one page at a time."
According to a blog announcing the archive, the CIA created a CD-ROM containing previously released records as well as those the Black Vault was attempting to unseal. To ensure the Black Vault has as complete a record of CIA documents as possible available, it purchased this CD-ROM in mid-2020.

The Black Vault blog notes that the CIA claims that this represents all its documents on the file, but there may be no way to verify that and other documents may be out there. -Vice
"Researchers and curious minds alike prefer simplicity and accessibility when they look at data dumps such as these," said Greenwald, adding: "The CIA has made it INCREDIBLY difficult to use their records in a reasonable manner. They offer a format that is very outdated (multi page .tif) and offer text file outputs, largely unusable, that I think they intend to have people use as a "search" tool. In my opinion, this outdated format makes it very difficult for people to see the documents, and use them, for any research purpose."
Via the Black Vault:
Originally, the CIA would only release about 1,000 pages that had been previously disclosed after a FOIA court case in the 1980s. They never addressed the records that were dated in the years after the case.

The Black Vault spent years fighting for them, and many were released in the late 1990s. However, over time, the CIA made a CD-ROM collection of UFO documents, which encompassed the original records, along with the ones that took years to fight for.

In an effort to make sure The Black Vault stayed up to date, in mid 2020, this CD-ROM was purchased to have one particular data dump available for all users of The Black Vault. You will find this below for download in its original state, along with a converted/searchable .pdf format. (Although the CIA claims this is their "entire" collection, there may be no way to entirely verify that. Research by The Black Vault will continue to see if there are additional documents still uncovered within the CIA's holdings.)
As we reported last month, UFO sightings in New York City have increased 31% over 2019. We can only imagine, given recent events, that any aliens observing the current state of affairs are either highly entertained – or ready to end the experiment.
https://www.zerohedge.com/political/cia-releases-black-vault-ufo-files
---
From the Desk of Capt. Dave Bertrand (Ret.) Your Comments Are Welcomed and Can Be Published Unless You Specify Otherwise.
Retired Int'l Freight Captain (DC-8 & B-727), Former (State) Law Enforcement, U.S. Customs (UC) Miami Sector, US Army Military Police Veteran, Former Int'l Aircraft Repo Insurance Contractor, Former DHS/HWW Counter-Terrorism Instructor for Commercial Truckers, Embry Riddle Aeronautical University & University of Alaska (Undergraduate), Interests include Border Security, 9/11 Truth, Government Corruption, New World Order, Freedom vs Communism, Secret Space Programs & UFO Encounters, Aviation, and Enjoy Living Off-The-Grid.
Read Past Bertrand Reports: Search Result
Before It's News®
is a community of individuals who report on what's going on around them, from all around the world.
Anyone can
join
.
Anyone can contribute.
Anyone can become informed about their world.
"United We Stand" Click Here To Create Your Personal Citizen Journalist Account Today, Be Sure To Invite Your Friends.