The Communists Are Not Coming, They've Been Here Since Before 9/11, Evidence of the Patriot Act, Written for Patriots, the End Game 20 Years Later! - Capt. Dave Bertrand, Ret.
Thursday, January 14, 2021 22:36
% of readers think this story is Fact. Add your two cents.

The BERTRAND Report
The War For Your Mind and Soul Continues
News That Matters
By Capt. Dave Bertrand, Ret.
DON'T GO TO THE BATTLE, LET THE BATTLE COME TO YOU January 17th thru the 20th.
As many of you have noticed…I think (like many) of who and what Alex Jones is, a controlled opposition agent for (either) an agency, or a mega corporate (Illuminati) type involved with bringing down the world under a New World Order guise in-order for the mega-maniacs to steal the wealth and resources around the world.
America (was) the last hold-out.
IF you noticed, following 9/11, Alex Jones created a very detailed documentary "The End Game," which (most likely) got the attention of a few extremely powerful people, of which (may have) confronted Alex Jones with a choice: Either fall in-line with us or we will destroy you…..
Note: There's no way in hell Infowars can survive on selling supplements while Alex Jones boasts about living in a $11 million dollar home. There HAS to be outside money funding his operation.
Even though Alex Jones pushed against the New World Order and the crimes of 9/11, he avoided the pedophile / andrenochrome criminals and was forced to go against [Q], which was the 1st tip for me…
Basically….Alex Jones was given free reign to say most anything he wanted in-order to draw into HIS CULT millions of Patriots for the END GAME !
My opinion….The END GAME was actually an inside maneuver (on his part) to lead us all to the front of the line where the 'PATRIOT ACT' is waiting now for each and everyone of us in this movement, written days before 9/11 and named appropriately for their 20 year plan to destroy America while dis-arming everyone.
After getting us to the front of the line, now the END GAME plan is to look benevolent in an attempt to persuade (all of us) "not to participate in any uprising at the Capitol January 17th thru the 20th," a strategic maneuver to allow the Biden Inauguration to proceed with only 20,000 troops as his audience, but at the same time…he's using reverse psychology that actually encourages violence at the Capitol !
History said that Paul Revere rode through the villages one night yelling, "The British are coming," and that message caused the villagers, farmers and a militia of minutemen to begin their attack and counter attack plans on an enemy (very similar to what we see today) but is Communism.
Note: Alex Jones often refers himself to the "Modern Paul Revere."
What IF Paul Revere met with the small contingency of minutemen, farmers and villagers (after the fact) and said: "Don't show up, avoid any violence, it's all a set-up and there will be provocateurs and false flag bombings, as Alex Jones has stated repeatedly over the week ?
Two things….
1. Most would not show up and would give the enemy the advantage….
2. Those that did show up would be labelled domestic terrorists and would include all those that did not show-up.
The END GAME is to expose all conservative patriots as "domestic terrorists" after THEY THEMSELVES show us how evil and corrupt they are.
THE COMMUNIST DEMOCRATS can't win without cheating.
Alex Jones and Steve Pieczenik are two of a kind…YING and YANG. Playing on American's conscious and sub-conscious level, a perfect psychological warfare maneuver.
If Steve Pieczenik is correct with his assessment and intel that "Trump is NOT going away and Biden will not be sworn-in January 20th," then Alex Jones (as he promised) said that he will give Steve his own show and pay him $200,000 a year, a counter-move suggesting Alex knows Biden will be sworn-in.
But…if Alex Jones is wrong, then where will he get $200,000 a year to give Pieczenik for his own show if Alex is in prison, as he predicts for himself? Or will a 2nd term President Trump pardon Jones? I'd bet my money of a nearly 100% possibility, Alex Jones is correct in his assessment, because (you know) he has "High Level Sources in the Pentagon," and he "Talks with Globalists, etc."
Thanks for waking me up after 9/11, but thanks to you (also) I myself take daily doses of Nascent Iodine to clear my mind of all the bullshit, both sides are spewing.
It's nearly that time to go underground for the long haul…but not stupid or unprepared. DON'T GO TO THE BATTLE, LET THE BATTLE COME TO YOU January 17th thru the 20th.
—Dave Bertrand
---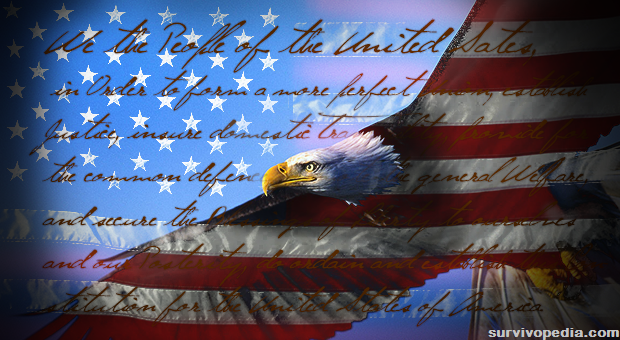 THE LEFT DON'T WANT UNITY – Nancy Pelosi, Officer Tatum, Newsmax, Oprah Winfrey, Martin Luther King
From the Desk of Capt. Dave Bertrand (Ret.) Your Comments Are Welcomed and Can Be Published Unless You Specify Otherwise.
Retired Int'l Freight Captain (DC-8 & B-727), Former (State) Law Enforcement, U.S. Customs (UC) Miami Sector, US Army Military Police Veteran, Former Int'l Aircraft Repo Insurance Contractor, Former DHS/HWW Counter-Terrorism Instructor for Commercial Truckers, Embry Riddle Aeronautical University & University of Alaska (Undergraduate), Interests include Border Security, 9/11 Truth, Government Corruption, New World Order, Freedom vs Communism, Secret Space Programs & UFO Encounters, Aviation, and Enjoy Living Off-The-Grid.
Read Past Bertrand Reports: Search Result
Before It's News®
is a community of individuals who report on what's going on around them, from all around the world.
Anyone can
join
.
Anyone can contribute.
Anyone can become informed about their world.
"United We Stand" Click Here To Create Your Personal Citizen Journalist Account Today, Be Sure To Invite Your Friends.