Getting federal dollars to the communities that need them most
Monday, March 7, 2022 19:22
% of readers think this story is Fact. Add your two cents.

Under Justice40, 40% of the benefits of federal government spending in the following categories must go to disadvantaged communities:
Climate change
Clean energy and energy efficiency
Clean transit
Affordable and sustainable housing
Training and workforce development
Remediation and reduction of legacy pollution
Development of critical clean water infrastructure
When President Biden took office last year, he made a commitment to environmental justice communities, a term that refers to communities that bear a disproportionately high level of pollution and related health risks. Biden made the announcement as part of a broad climate change executive order that included a new initiative known as "Justice40," which commits to ensuring that at least 40% of the benefits of certain government spending categories goes to disadvantaged communities.
The Justice40 Initiative can make an enormous positive impact, if the money is well-spent and goes to the communities that need it most. We need your help to make sure the mapping tool that determines where this investment can go accurately reflects the reality on the ground — keep reading to learn how to plug in!
Justice40 is a historic commitment that requires federal agencies to make fundamental changes to how they administer clean energy grant and loan programs, public transportation and affordable housing investments, environmental remediation programs, and workforce training programs.
In order to make this commitment a reality, the Biden administration recently released a new draft mapping tool, the Climate and Economic Justice Screening Tool. The administration is requesting comments from the public about this new tool, and it's important that we gather as much input as possible to reflect the reality on the ground in environmental justice communities across the country.
What is the Climate and Economic Justice Screening Tool?
The C&EJ Screening tool is a mapping tool created to help federal agencies identify communities that are overburdened by pollution, under-resourced, or otherwise disadvantaged. The tool uses socioeconomic, environmental, health and climate data to help inform agency funding decisions and other decisions impacting those communities.
The screening tool identifies census tracts that should be considered disadvantaged for the purposes of the Justice40 Initiative.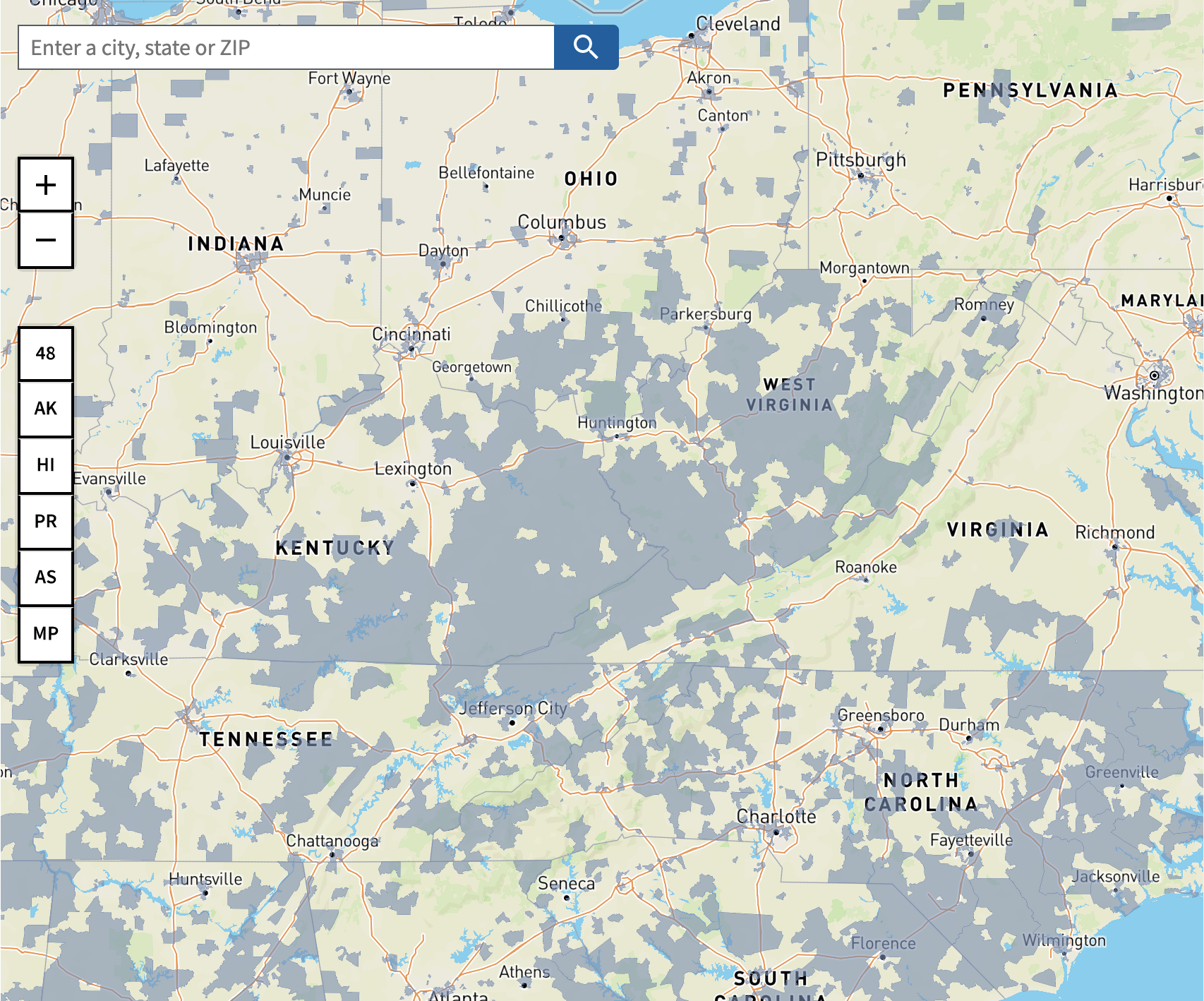 Why does the Climate and Economic Justice Screening Tool matter to me?What makes a community "disadvantaged"?
Under the current Climate and Economic Justice screening tool, a community will be identified as disadvantaged if a combination of certain types of pollution or climate change risks are identified, along with certain levels of socioeconomic indicators such as poor health, low income or low life expectancy.

Pollution and climate factors
Expected agriculture loss from climate change
Expected building loss rate from climate change
Expected population loss from climate change
Energy burden (high percentage of income going to energy bills)
Particulate matter (PM2.5) in the air
Diesel particulate matter exposure
Traffic proximity and volume
Lead paint exposure
Low median home value
High housing cost burden
Proximity to hazardous waste facilities
Proximity to superfund sites
Proximity to facilities with hazardous substances
Wastewater discharge
Asthma; diabetes
Heart disease
Low life expectancy
Socioeconomic factors
Income
Higher ed enrollment
Linguistic isolation
Unemployment
Poverty level
High school degree attainment rate
See more details about the datasets and methodology for determining whether a community is disadvantaged.
Why is my community not showing up as disadvantaged?
There are several reasons why your community might not be showing up. Currently, there are a limited number of types of pollution or climate change factors being considered in the tool. Because it is a national tool, the administration can only use data for types of pollution or other risks that have a national scope. However, we know that certain types of pollution are missing from the tool, and Appalachian Voices is working to ensure those are incorporated. For example, we know that coal mines, coal-fired power plants, and brownfields are currently not reflected in the tool. But we need your help to improve the tool. Keep reading to see how you can provide feedback to ensure your community gets the resources it needs!
It could also be that your community's level of or proximity to pollution is lower than the minimum threshold set in the tool. In other words, the tool only considers communities disadvantaged if they have high levels of pollution, or are within a certain distance of a hazardous facility.
Finally, the tool requires a community to meet multiple criteria. For example, just having a high level of particulate matter in the air will currently not result in the tool identifying your community as disadvantaged; your community must also rate poorly in another area, such as having a certain level of low-income residents or low educational attainment.
What can I do to provide feedback?
If you think your community should be considered disadvantaged but it's not showing up in the tool, or if you are aware of types of pollution or certain datasets that could be incorporated into the tool to better reflect the reality on the ground, your input is important. You have several options:
Reach out to our staff directly by April 15 and we'll incorporate your feedback and ideas into Appalachian Voices' comment to the administration.
Send your feedback directly to the administration by April 25:
Fill out the survey to provide direct feedback to the Biden Administration here.
Submit a formal public comment through the Federal Register here.
Send a fax to the administration at 202-456-6546. Reference the "Council on Environmental Quality," and the docket number, CEQ-2022-0002.
Send paper mail to the administration at: Council on Environmental Quality, 730 Jackson Place NW, Washington, DC 20503. Reference the "Council on Environmental Quality," and the docket number, CEQ-2022-0002.
Attend our workshop on April 6 to learn more about the tool and provide direct feedback to our staff so we can incorporate it into our official comments to the administration or help you craft your public comment.
Attend the White House Council on Environmental Quality public listening sessions and training webinars
Training Webinars on beta version of CEJST
Wednesday, March 9, 2022 at 4pm ET. Register here.
Thursday, March 10, 2022 at 4pm ET. Register here.
Wednesday, March 16, 2022 at 4pm. ET Register here.
Public Listening Sessions on beta version of CEJST
Protecting the Central and Southern Appalachian Mountain Region
Source:
http://appvoices.org/2022/03/07/justice40-screening-tool/
Before It's News®
is a community of individuals who report on what's going on around them, from all around the world.
Anyone can
join
.
Anyone can contribute.
Anyone can become informed about their world.
"United We Stand" Click Here To Create Your Personal Citizen Journalist Account Today, Be Sure To Invite Your Friends.