Should You Sell or Repair Your Car
Wednesday, September 16, 2020 19:28
% of readers think this story is Fact. Add your two cents.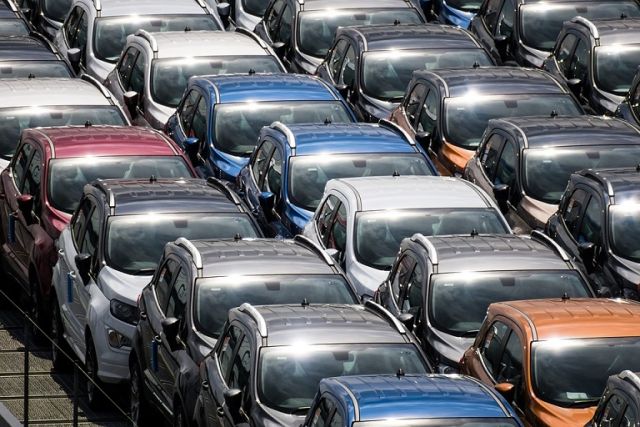 Should You Sell or Repair Your Car
Whether your car's dash looks like a holiday display lit up with indicator lights or you just got in an accident, you may be wondering if the smartest financial decision for you involves repairing or selling your vehicle. The answer to this question can be tricky, but there are some factors you can consider to make your decision easier.
The first step you can take in this process is to determine the value of your car compared to the cost of repairing it. A market value estimate for a vehicle's year, make, and model if it's in good condition can be found online using tools such as Kelley Blue Book.
However, this won't work for
junk cars
— instead you'll have to look at local scrap market rates and sales of similarly damaged cars in your area to figure out what to expect for your car with problems.
Next, you'll need the estimated cost of repairs. This is a good time to shop around for quotes from multiple mechanics in your area to ensure you're getting the best price for parts and labor, and that you're not being up-charged or sold on unnecessary repairs. If you subtract the estimated cost of repairs from the market value of your vehicle, you'll get a decent idea of how much your car is worth.
Many people tend to refer to a car being "totaled" after it's been in a severe accident. In reality, "totaled" is a designation insurance companies give to cars whose repair values reach a certain percentage of a car's value and render the car no longer worth fixing to the insurers.
This percentage varies between companies, but averages around 70 percent. For your personal valuation of costs, 50 percent is a safe benchmark to determine if your repairs exceed your car's worth.
When Should You Repair It?
The most simple answer to this question is that your car should be repaired when the cost of those repairs is low compared to the value of your vehicle. It's also important that the repairs performed won't influence the future safety of your car.
If your car is old and requires some routine maintenance but still has plenty of life left, there's no reason to replace it yet. Or, maybe your car has sentimental value or history that makes it worth the cost of repairs to you.
Speak with a qualified mechanic to determine the nature and potential costs of your vehicle's repairs. Are there minor costs that can be put off until later? Will the vehicle present more expensive problems in the future? Will the repairs extend the longevity or value of your car, or just keep it on the road a little longer?
While selling your car may contribute nicely to a downpayment, monthly payments, increased insurance rates, and the depreciation of your new vehicle are all factors to consider. If you choose to buy your next vehicle used, what repair or maintenance costs will you be looking at in the near future?
When Should You Sell Instead?
If you've done the math and found that the repairs to your car simply don't compare to the value, it may be time to sell. There's also a possibility that while the repairs now are affordable, your car has simply reached an age where there will be an ongoing need for frequent maintenance.
If you find yourself in the mechanic all the time, struggling to make it to work because your vehicle is unreliable, or the car has major damage, it's probably time to move on to your next car.
While damage from an accident is easy enough to identify, making the decision that your car is simply too old can be a bit more challenging. After about 80,000 to 100,000 miles on the road, most cars will have experienced some significant wear and tear and require replacement parts. There are certain old car troubles that can be surprisingly costly.
Engine Woes –
The engine of your car is made of many moving parts, and damage to your engine can mean lots of different things both financially and from a safety perspective.
While many repairs to components of your engine may be affordable, an engine replacement can cost between $1,500 and $5,000 or more depending on your vehicle and the amount of labor involved in the replacement.
Signs of a bad engine include clanking, knocking, or tapping sounds, unusual odors, or visible smoke from your engine or tailpipes.
Transmission Troubles –
If you feel a delay when you attempt to move your car, an unusual sensation when you shift gears, or hear buzzing, grinding, humming, or whining, it's best to see a mechanic quickly. A transmission replacement can run between $1,800 and $3,400.
Deployed Airbags –
If you've been in an accident and your airbags deployed, you may be looking at bigger repair costs than anticipated. Some insurers even label cars with deployed airbags totaled for that reason alone as the installation of new bags and sensors can be so pricey.
A driver's side replacement averages between $200 and $700, even more at $400 to $1,000 for the passenger side. A total
replacement of all of your airbags
may cost between $1,000 and $6,000.
Frame Damage –
Also relevant if you've been in an accident is the state of your car's frame. Most cars have a unibody frame, meaning a single frame that wraps around the entire vehicle to hold everything in place in the event of an accident. Repairing a car's frame requires special equipment and can cost between $8,000 and $10,000.
Plus, even with repairs, your car will not have the same durability in future accidents after sustaining damage to its frame. This is a very important factor to consider for your future safety!
What Should You Fix Before Selling?
If you've decided you'd be better off selling your old or damaged car, your next step is to maximize how much you can make from it. Talk to your mechanic to help make an assessment of what, if any, repairs you can afford that will make your car more valuable to buyers.
If your car will still be drivable by the purchaser, you may wish to make some basic repairs to raise the car's sales value. These repairs can include head or tail lights, a dead battery in a conventional car (electric batteries may cost up to $6,000!), brake repair or replacement, or replacing noisy belts.
Now that you've made up your mind to sell your car, you may be wondering how to find the best deal for a car that has substantial repair costs. Fortunately, this is easier than it sounds! With a reputable service like CarBrain, all of the trouble of shopping for quotes for your vehicle is saved for you.
In most cases, selling a car online requires little more than photos of the car and its Vehicle Identification Number. Many online services can give you a quote for your car in a few minutes to an hour, so you know what your car is worth quickly.
However, pay attention to how long quotes are valid for — some companies guarantee them for several days, while others will only give you a quote that's applicable if you sell the car then and there. If you take a few days to wait on it before selling the car, you might get a completely different offer.
Once you are ready to sell, you should be able to complete the process of scheduling a tow truck for your car easily. Make sure you aren't charged for towing — it should be included in the offer. Additionally, check to confirm that you'll be paid for the car when the driver arrives to collect your vehicle. If payment comes after the company picks up your car, walk away.
Making the decision to move on to your next vehicle can be difficult, but selling your car once you do doesn't have to be.
Before It's News®
is a community of individuals who report on what's going on around them, from all around the world.
Anyone can
join
.
Anyone can contribute.
Anyone can become informed about their world.
"United We Stand" Click Here To Create Your Personal Citizen Journalist Account Today, Be Sure To Invite Your Friends.